Q: "Is Spotify on Nintendo Switch? I bought a Nintendo Switch to spend my isolation time at home, but it doesn't support playing third-party streaming music. I can't load my Spotify playlists into Switch as background music when playing games. This doesn't happen on my PS4 or Xbox. Is there any way to solve this problem?"
Nowadays, many people are wondering if they can use Spotify Nintendo Switch. In this article, we will explore this issue and provide you with a solution to get Spotify on Switch. Besides, you can find some Spotify gaming playlists that you can enjoy while gaming.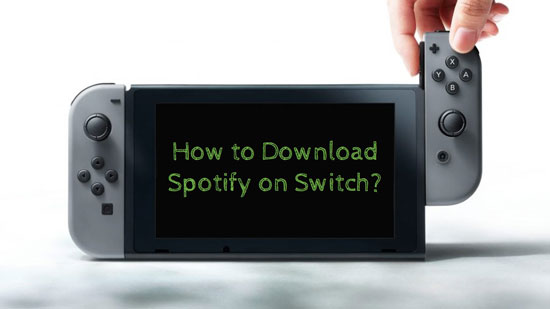 Part 1. Can You Get Spotify on Switch
Is Spotify on Switch? Unfortunately, the official answer is no. The discussion about integrating Spotify Switch started 3 years ago when the Nintendo Switch was released. For a long time, fans have been asking for and voting for this integration. But Spotify's latest response is desperate. It looks like Spotify won't be partnering with Switch in the next few years.
Part 2. How to Get Spotify on Nintendo Switch - Best Tool
Best Spotify to Nintendo Switch Converter
Although there is no official Nintendo Switch Spotify app, Nintendo Switch supports music playback via web browser or SD card. This means you can simply store Spotify songs on the cloud platform or on an SD card in order to play them on Switch. However, please note that officially saved Spotify songs can only be used in the Spotify app.
To play Spotify on your unauthorized Switch, all you need is AudFree Spotify Music Converter to remove the obstacles. This safe and smart tool converts Spotify songs, albums, playlists, etc. to MP3, AAC, FLAC, WAV and other popular formats. The converted Spotify audio retains 100% original quality and ID3 tags. Then you can transfer any playlist from Spotify to Switch with just a few clicks.
Here is a detailed but simple tutorial on how to convert Spotify for Nintendo Switch.
Step 1

Import Spotify music to AudFree SpoDable

Install and open AudFree Spotify Music Converter on your desktop. The Spotify desktop app will automatically relaunch. Then you can go to your Spotify library and pick out the tracks you need to listen to when gaming on Switch. Next, drag and drop the tracks to AudFree's interface. Or, copy and paste the playlist's URL to the search bar, then tap '+' icon.
Step 2

Modify Spotify output settings for Switch

You can reset the music output settings before starting the conversion. On AudFree's interface, click the 'Menu' > 'Preferences' > 'Convert' option. Then change MP3 as the output format or the other one that you need for Nintendo Switch. You can also customize the output quality by changing other parameters like sample rate, bit rate, and so on. Last, tap 'OK' to keep the changes.
Step 3

Convert and download Spotify music for Switch

Now click the 'Convert' button on the right corner. The conversion will start by then. Please don't forget to check the converted Spotify files after the conversion. Just click the 'Converted' button on the screen to find your local Spotify music folder.
Part 3. How to Play Spotify on Nintendo Switch
After converting your Spotify music with AudFree Spotify Music Converter, there are two ways to get Spotify on Switch.
Method 1. Download Spotify on Nintendo Switch from Google Drive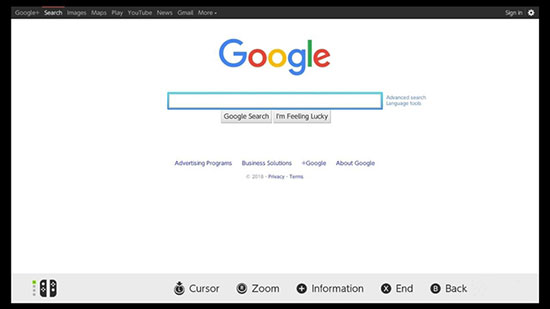 Step 1. Upload Spotify music to Google Drive.
Step 2. On your Nintendo Switch, navigate to the System Settings from the dashboard.
Step 3. Select Internet > Internet Settings and choose your current Wi-Fi connection to access the settings page.
Step 4. Click Change Settings and scroll down to select DNS Settings.
Step 5. Change the DNS setting from Automatic to Manual and set your Primary DNS to 045.055.142.122.
Step 6. Choose Connect to this Network > Next and tap Continue to Google.
Step 7. Sign in to your Google Drive account.
Step 8. You can now access your Spotify music from Google Drive on Nintendo Switch and listen to it in the background while playing video games.
Method 2. Play Spotify on Switch from SD Card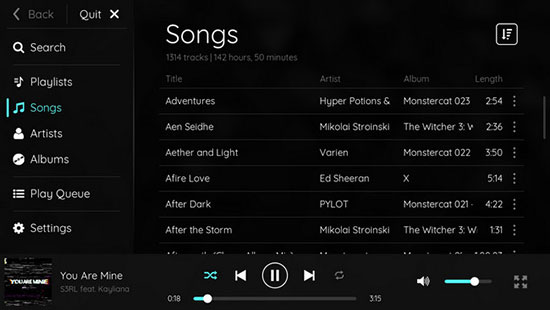 Step 1. Remove the microSD card from your Switch and insert it into the card reader of your computer.
Step 2. Open the external folder of the SD card on your computer and navigate to the Music folder in the root directory.
Step 3. Copy and paste the downloaded Spotify music files into the Music folder to move Spotify songs to SD card.
Step 4. Download TriPlayer.zip on your PC, extract its contents, and copy them to the root directory of the SD card.
Step 5. Insert the SD card back into your Nintendo Switch.
Step 6. Launch the TriPlayer app on your Switch.
Step 7. You can find all your Spotify music listed on this audio player for Nintendo Switch. Start playing a favorite Spotify song, then go back to a game on Switch.
Step 8. You can now play Spotify music in the background while gaming on Nintendo Switch.
Tips: Make sure that you have removed any special characters or symbols from your Spotify music title that may cause the TriPlayer player not to detect track files.
Part 4. Recommended Gaming Playlists for Spotify Nintendo Switch
Now that you have got Spotify on Nintendo Switch Lite, it's time to explore some gaming playlists. Here are some recommended Spotify playlists for listening when playing games on Switch.
#1. Best Gaming Playlist – LoL
This playlist features music from various games, including League of Legends. It has over 200 tracks and is perfect for those who love fast-paced, action-packed games.
#2. Gaming Playlist on Spotify
It features music from popular games such as Assassin's Creed, Call of Duty, and Halo. It has over 150 tracks and is ideal for those who enjoy first-person shooter games.
#3. Spotify's Ultimate Gaming Playlist
This playlist has a mix of music from different genres, including rock, pop, and electronic. It has over 100 tracks and is perfect for those who want a diverse range of music while gaming.
#4. Gaming Music 2023 - Gaming Songs - Gamer Playlist
This playlist contains the latest gaming songs and tracks from popular games such as Fortnite and Apex Legends. With over 50 songs, it is ideal for those who want to stay up-to-date with the latest gaming music.
#5. Top Gaming Tracks
It features some of the most iconic gaming tracks of all time, including music from Super Mario Bros., Sonic the Hedgehog, and The Legend of Zelda. It has over 50 tracks and is perfect for those who love classic games.
Part 5. In Conclusion
While there is no official Switch Spotify app, using AudFree Spotify Music Converter is a great way to get Spotify for Switch. With the ability to convert Spotify music to a format that is compatible with Nintendo Switch, you can enjoy your favorite playlists, albums, and songs while gaming. And with the recommended gaming playlists we've provided, you're sure to find the perfect soundtrack for your gaming sessions.

Download Spotify songs, playlists, audiobooks, and podcasts to MP3, etc. with ease.