The iBasso brand has been dedicated to producing high-performance DAPs that are popular among audiophiles. Now, the newly launched iBasso DX200 has set off a craze with its outstanding resolution, simple user interface and unique streaming features. Users can listen to their favorite streaming music on iBasso DX200, such as Tidal, Deezer, Spotify and Qobuz.
Indeed, thanks to the integration of iBasso DX200 and Tidal, you have the freedom to play Tidal on iBasso DX200 online or offline. Don't know how to do it? Don't worry, this article will present detailed tutorials to make iBasso DX200 Tidal offline a reality.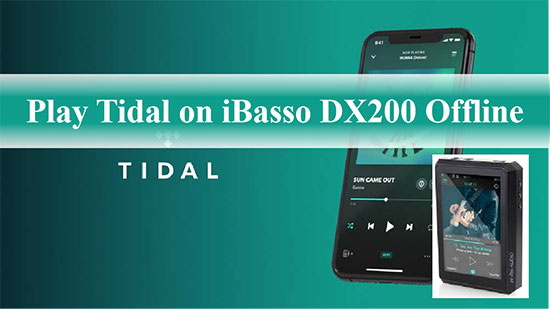 Part 1. Play Tidal on iBasso DX200 Offline with Premium
In reality, you can install Tidal iBasso DX200 directly and then stream Tidal Music on your iBasso digital audio player online. As for the offline mode, you need to make sure you have a Tidal subscription and then you can follow the steps below to listen to Tidal on iBasso DX200.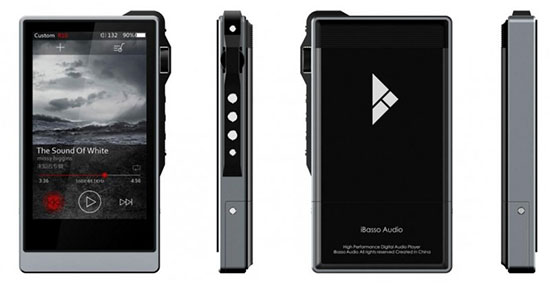 Step 1. Go to the Internet browser on the iBasso DX200 and navigate to the official Tidal website.
Step 2. Find the download icon on the website and start downloading the Tidal app. Return to your desktop and open the download manager, then select the downloaded Tidal application and complete the installation.
Step 3. Launch the Tidal app and log in to your Tidal subscription account. Now, you can download your favorite Tidal songs on iBasso DX200 for offline enjoyment.
Part 2. Listen to Tidal on iBasso DX200 Offline for Free
It's quite obvious that Tidal HiFi or HiFi Plus users can connect Tidal to iBasso DX200 offline with ease, what about free users? In order to meet the urgent needs of Tidal free users, we have found a perfect way to make iBasso DX200 Tidal offline available to all users.
In fact, with the best AudFree Tidal Music Converter, you can solve all the difficulties. It is specially designed to download Tidal Music to the computer locally for Tidal free and paid users. What's more, it has the ability to convert Tidal Music to MP3, AAC, FLAC, etc. supported by iBasso DX200. This way, you can transfer Tidal songs to iBasso DX200 for offline playback with no restrictions.
How to Listen to Tidal on iBasso DX200 Offline for Free
Step 1

Pick Tidal Songs to AudFree Tidable

Launch AudFree Tidable on your desktop and you will see that the Tidal app will also open. At this point, select the desired Tidal song in the Tidal app, then drag and drop it directly into the conversion window of the tool. Or copy and paste the track link into the search bar and press the add icon next to it.
Step 2

Set Tidal Output Parameters for iBasso DX200

Click on the menu icon in the upper right corner and select Preferences option. Now, hit on the Convert section, after that you can customize the output format of Tidal to MP3, FLAC, WAV, etc. for better compatibility with iBasso DX200. Alternatively, you can set other parameters such as sample rate and bit rate to suit your needs.
Step 3

Download Tidal Songs for iBasso DX200

Tap to the obvious Convert button in the bottom right corner and the converter will download Tidal Music according to the settings above. When it's done, the Tidal Music downloads will be saved to the target folder on your computer. You can tap the converted icon with the red number to view the Tidal songs offline.
Step 4

Listen to Tidal on iBasso DX200 Offline

Now, connect the iBasso DX200 to your computer with a USB cable and locate the Tidal Music files on your computer. After that, please copy and transfer these Tidal Music to your iBasso player. Once done, you can play Tidal Music on iBasso DX200 offline without subscription.
Part 3. iBasso DX200 Tidal - Hot Review
iBasso has been a leading brand in the digital media player industry, and iBasso DX200 integrates the strengths of previous products and enhances the performance and speed that audiophiles are concerned about. As far as hardware design is concerned, iBasso DX200 player is lightweight, which makes it very easy to carry around. In terms of optical performance, it has incredibly accurate output, amazing clarity and soundstage, and superb channel separation.
Also, with a 256GB memory card and a 4400mAh battery, you don't need to worry about the iBasso DX200's usage time. Generally speaking, it lasts up to 8 hours with Bluetooth and WiFi on. In terms of streaming music, it fully supports multiple music streaming platforms, like Tidal, Spotify, Deezer, etc. This way, you can always stream your favorite music online or offline.
Part 4. In Conclusion
After reading the above, you should understand the two ways to play Tidal on iBasso DX200 offline. In the long run, you can use AudFree Tidal Music Converter to enjoy Tidal on iBasso DX200 offline for free. With it, you can listen Tidal Music offline on any desired player and device with freedom.