Music is connected with the soul and people get relaxed while listening to music. Tidal offers music streaming with millions of songs for Tidal HiFi and HiFi Plus subscribers. Recently, it also offered a free plan where users started listening to Tidal music for free. With time, offers like free plan come and go, but you must have a solid solution for listening to Tidal music. For this reason, we provide you with the best third-party tool for downloading and playing Tidal offline on DAP.
Now the question is, which is the best DAP for Tidal? Digital Audio Players are important in the music listening experience because they affect the sound quality of the music. Understanding the features and factors, including battery life, storage, compatibility, and much more of DAP, is essential. Therefore, this article will list the best Tidal DAPs as well as a comparative table for your consideration. Go through the article and decide which DAP is better.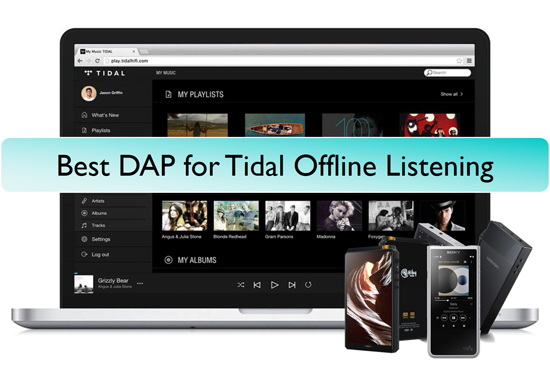 Part 1. How to Download Tidal Music for Offline Use on DAP
To listen to Tidal music on DAP, users must subscribe to Tidal HiFi or HiFi Plus, but the monthly subscription fee can be a real burden for many people. For the above reasons, you might do well to try the AudFree Tidal Music Converter as it is the perfect solution to the dilemma at hand.
As you can see, it's a smart tool designed to download and convert Tidal music to common formats such as MP3, FLAC, WAV and many others. In this case, you will be able to get rid of the protection restrictions of Tidal tracks and listen to them offline on DAP as you wish.
What's more, while decoding and re-encoding Tidal music, this professional software does not touch the original quality of Tidal music. In other words, you can keep 100% lossless quality and all metadata information of Tidal songs. To our amazement, it is not only available for Tidal subscribers, but also for free users, so that you can play Tidal songs on DAP without a subscription.
The process to download Tidal music via AudFree Tidal Music Converter is simple. Follow the given step-by-step guide to download Tidal music as local files and learn how to play Tidal music offline.
Remember: Ensure successfully installing and launching the AudFree Tidal Music Converter on your Mac or Windows computers.
Step 1

Set Tidal Output Format for DAP

Open the AudFree Tidal Music Converter on your computer after its successful installation. Tap on the "Menu" icon at the top of the page, then select the 'Preferences' and 'Convert' tabs. In this window, it is possible to select the output parameters of your Tidal song, including the output audio format, sample rate, channel and bit rate.
Step 2

Add Tidal Music to AudFree Tidal Converter

Drag and drop your favourite Tidal songs and playlists from the Tidal app into the conversion window of this converter directly. Or copy the link to the song you want to download and paste it into the search bar, then click the "+" icon.
Step 3

Download Tidal Music for Offline Use on DAP

After adding the songs to the converter, click the "Convert" button. Then the download process will start, wait patiently for the process to complete. Once the songs have been downloaded, you can locate them in the local folders of your device. After that, you have the freedom to enjoy Tidal music on DAP offline without any problems.
Part 2. Best DAP for Tidal Offline
You have now successfully downloaded the Tidal music with AudFree Tidal Music Converter and it's simple to listen to Tidal music on any DAP. But wait, how do you know which DAP is best for Tidal offline. We are here to provide you with some best Digital Audio Players for Tidal offline.
You can choose the DAP according to features and functions like storage, maximum sampling rates, appearance, and others. Things like connectivity, output power, support services, and battery life are essentials before buying a DAP.
Top 1. Sony Walkman NW-ZX507
Sony Walkman NW-ZX507 provides great quality Tidal songs with minute details in the sound and music. It has a high-cost price of $828, but it has exceptional features such as the echo of the Walkman while the music is running. Compared to other DAPs, NW-ZX507 is the best option to listen to and enjoy Tidal music.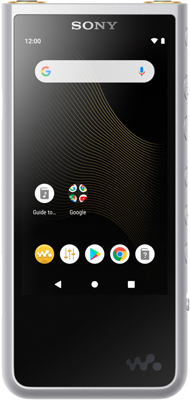 Top 2. Astell&Kern SA700
Astell&Kern SA700 has 128GB storage with high sound quality. It is well priced compared to other DAPs and has a beautiful outlook. This digital audio player is heavy and gets hot while running. Users who listen to Tidal music can enjoy amazing sound quality with Astell&Kern SA700 on a desktop or elsewhere.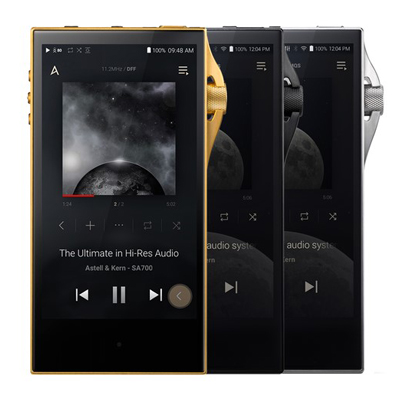 Top 3. FiiO M11 Plus
FiiO M11 Plus offers a music streaming service with good sound quality. It has a battery life of 11.5 hours and you can fully charge it in 4 hours. This DAP has a 5.5-inch HD screen for a reasonable $400. Besides, it has a glass front with a leather case cover and dedicated volume keys to control the volume while listening to Tidal on FiiO.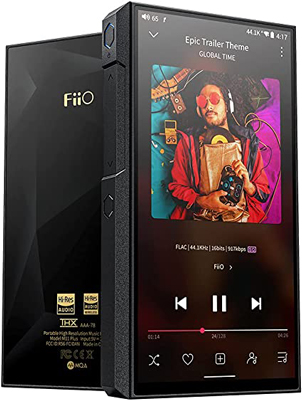 Top 4. iBasso DX240
iBasso DX240 offers Tidal music streaming service with excellent sound quality. Its battery life is 11 hours and can be recharged within four hours. Moreover, this DAP has a 5-inch HD beautiful screen and retails for $949.99. It offers a full 16x MQA decoding feature which is not available on many other DAPs. And it has 64GB of storage, on this condition, you can also use a Micro SD card for more space.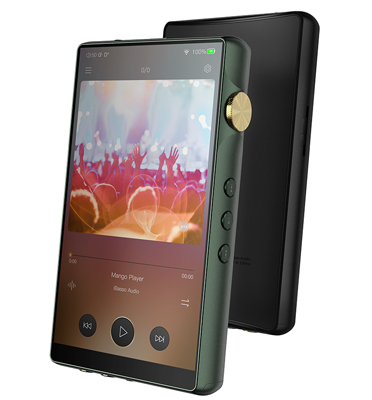 Top 5. Hidizs AP80
Hidizs AP80 is a good choice for listening to Tidal music with good quality streaming music. Furthermore, its screen size is 2.45 inches with a cheap Silicone outlook as well as a thin and compact design. It also offers a good battery life and can be charged up quickly in just a few hours. To your surprise, you can even buy this DAP for as little as $240 smoothly.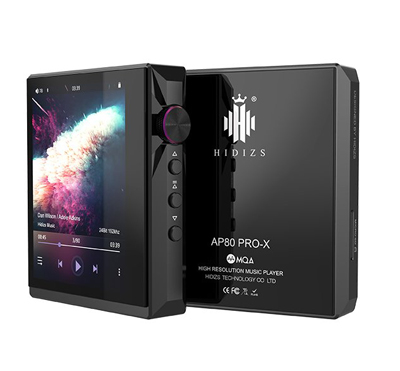 Top 6. HiBy R6 Pro
As you may know, Hiby R6 Pro is an upgraded version of Hiby R6. After the upgrade is complete, now, it has a new operating system to run the device fast. Also, it has an easy to grip design and has a lovely screen whose colour saturation is quite nice. It comes with 2GB of storage with a reasonable price of $699. Its amazing quick charging capability also qualifies as a notable feature.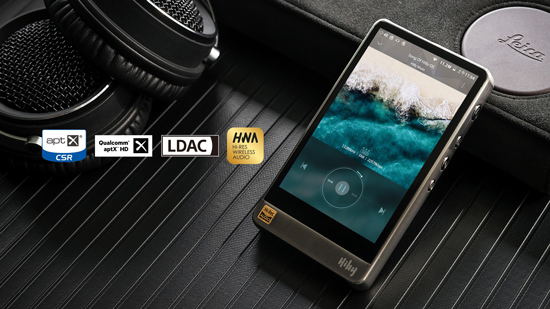 Part 3. Which is The Best DAP for Tidal Offline
This section will compare the top six DAPs for Tidal music offline.
DAP
Price
WiFi/Bluetooth
Storage
Max Sampling Rate
Supported File Types
Sony Walkman
NW-ZX507
$750
Bluetooth
64GB (Exp. To 512GB)
32-bit/384kHz
WAV, FLAC, WMA, MP3, APE, AAC, ALAC, AIFF, DSD, MQA
FiiO M11 Plus
$400
Both
2GB (Exp. To 4TB)
32-bit/384kHz
ALAC, AIFF, FLAC, WAV, WMA Lossless, APE (Multiple), DSD, DXD, MP3, OGG, WMA
Hidizs AP80
$240
Bluetooth
None (Exp. To 1TB)
32-bit/348kHz
DSD, FLAC, APE, WMA, WAV, ALAC, DSF, DFF
iBasso DX240
$949.99
Bluetooth
64GB(Exp. To 512GB)
32-bit/348kHz
MQA, APE, FLAC, WAV, WMA, ACC, ALAC, ISO, M3U, and M3U8 will also handle DXD, DSF, and DFF files.
Astell&Kern
SA700
$1,299
Both
128GB (Exp. To 1TB)
32-bit/384kHz
WAV, FLAC, WMA, MP3, OGG, APE, AAC, ALAC, AIFF, DFF, DSF, MQA
HiBy R6 Pro
$699
Both
2GB (Exp. To 2TB)
32-bit/384kHz
FLAC, WMA, WAV, Apple, LOSSLESS, DSF, DSD, DSDIFF
With the above comparison among the top DAPs, we place the Sony Walkman NW-ZX507 in the top position. Although this DAP has a high price, its flexible perks and amazing features are equivalent to its price. It is compatible with Bluetooth and supports many audio formats.
Part 4. In Conclusion
We have provided a comparative study of digital audio players for music lovers. So you can decide on the best DAP for listening to Tidal music offline. All DAPs offer multiple features with different battery life, storage, supported files, compatible devices, and much more. For a better listening experience, you ought to compare and check the provided details to determine the best Tidal DAP.