Tidal music player is a global music streaming platform known for its excellent sound and music video quality. The streaming platform ranks high amongst its peers due to original and rightly curated content that helps to bring artists and fans together. While ranking high among other music players, the Tidal music player has protection. Therefore, you can only play Tidal music on registered and compatible music players and devices.
To further expose the quality of music, Tidal is well-known comparing to other music players. But we need to remove the protection, and this is possible by using amazing third-party software. This article will introduce the best music player with Tidal that can allow you to enjoy Tidal music outside. However, before then, it will introduce an amazing tool to convert Tidal music to local files without a loss in quality.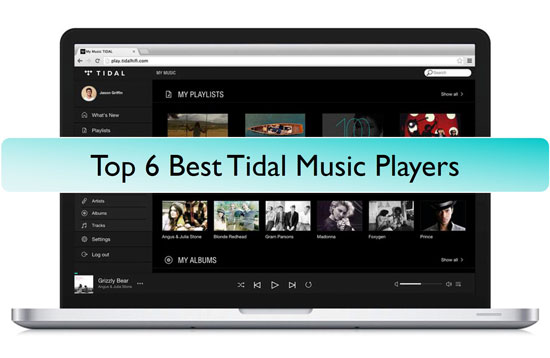 Part 1. Tidal Music Web Player & Tidal Desktop App - Best Tidal Music Player
Tidal music web player and Tidal desktop app are similar in many things. For example, they have the same music catalogue, how to search for music, and they both answer to the same streaming platform. However, there still exist some subtle differences. Below are a few differences between the two.
Sound Quality
The Tidal desktop app is the MQA version of Tidal, and it delivers a better sound quality than the Tidal music web player. While the Tidal desktop application offers a wide range of sound quality, the Tidal music web player offers only HiFi sound quality for it.
Convenience
The Tidal music web player is more convenient than the Tidal desktop app. You can access the Tidal web player on computers and mobile devices (phone and tablet) without installation on your device.
In conclusion, if you long for the better sound quality of Tidal music, use the desktop app. However, if you value convenience, access the streaming platform through your mobile device.
Part 2. Another 5 Best Music Software Players for Tidal
The Tidal music player has DRM protection. However, on the removal of the protection, it is possible to play Tidal music on some music players outside the Tidal web player and desktop app. Below are 5 music software for Tidal you can use and what makes them unique.
Top 1. Neutron Music Player
The Neutron Music Player has a bare-metal 32/64-bit audio engine and is popular for its great sound quality. For example, it offers the best HiFi sound quality.
Neutron Music Player Tidal music playing ability is further improved as it can send audio files to network renderer (UPnP/DLNA, Chromecast) with its DSP effect and gapless track playback. This ability is in two ways. If you download the Tidal music using the application we will later introduce, you can search for audio files on your device and network sources. Another way to play Tidal music is by using the BubbleUPnP for DLNA/Chromecast app that allows you to access the Tidal music platform.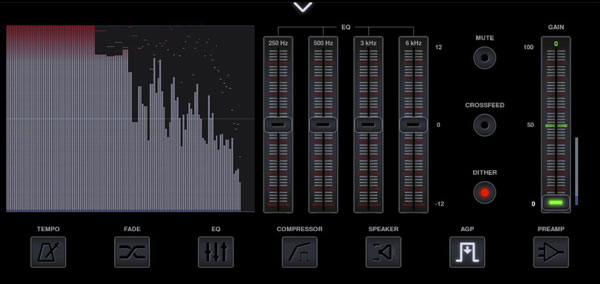 Top 2. Strawberry Music Player
Strawberry Music Player is free and open-source software with the ability to play and organize music files. It is an unregistered streaming platform for playing Tidal music. Strawberry Music Player Tidal music playing ability comes from its ability to stream online digital content and your favourite online radio.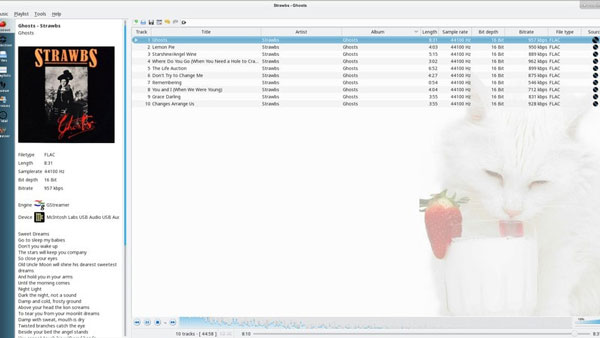 Top 3. USB Audio Player Pro
USB Audio Player Pro is an essential tool to avoid all audio limits on Android mobile devices. It plays audio files in all common audio formats such as MP3, FLAC, M4A, AAC, etc. It plays audio files with high-resolution sound quality USB and DAC. USB Audio Player Pro Tidal is also compatible with other streaming platforms such as Shoutcast and Qobuz.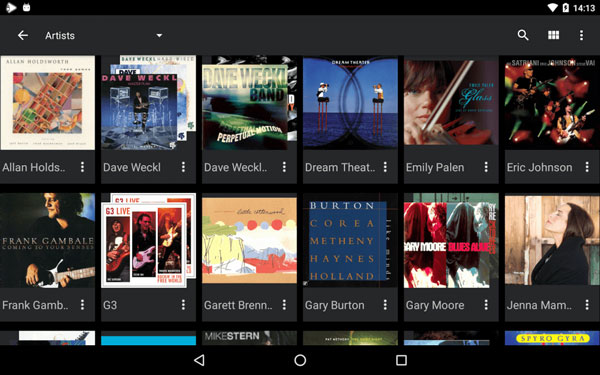 Top 4. JPLAY FEMTO
JPLAY FEMTO is a software package that turns your computer into a music server and DLNA renderer. This feature allows you to stream Tidal music on the audio player. The software also allows you to access downloaded Tidal music and play them without a loss in sound quality.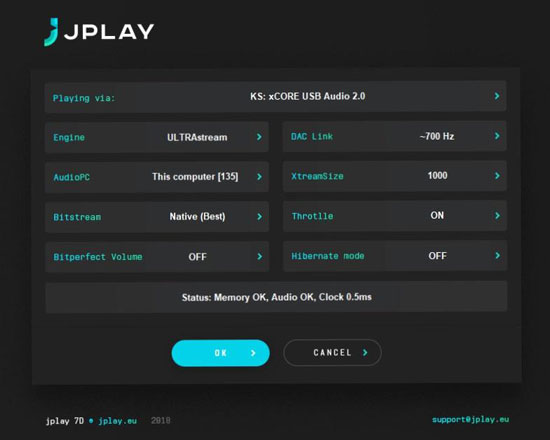 Top 5. Amarra Luxe
It is the best portable music player that works with Tidal music. Amarra Luxe is a registered platform to stream Tidal music and can play Tidal music in all common audio formats. Also, you can access downloaded Tidal music and play them using the software.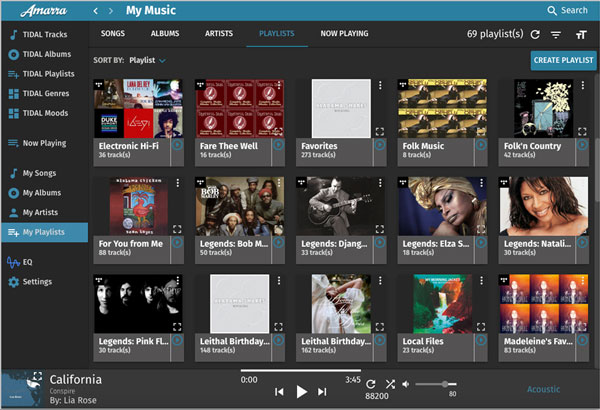 Part 3. How to Play Tidal on All Music Players
While introducing each the best music player for Tidal, we said something about accessing downloaded Tidal music and playing it on them. To be able to do this without a loss in quality, it is important to use the right application.
AudFree Tidal Music Downloader is an excellent tool that can help you convert and download Tidal music without zero loss of sound quality and with preserved ID3 tag. It can also download the Tidal music in different audio formats such as FLAC, MP3, AAC, M4A, M4B, and other plain audio formats. After downloading the songs, you can transfer them to any device and listen to them on any music player.
AudFree Tidal Music Converter
How to Download and Convert Tidal Music
You can download and convert Tidal music and play it on any music player of your choice without much expertise. Before doing that, download AudFree Tidable and launch the app from your desktop.
Step 1

Launch AudFree Tidal Music Converter

On opening the software, a user-friendly interface will pop up. Log in using your Tidal account details to access your Tidal account. You can then proceed to the "Menu" button at the top right corner of the interface. There, select "Register" to input your "Licensed email" and "Registration code" (for activation) to activate the full version of AudFree Tidable program. Please note that you need to buy the tool to make it.
Step 2

Change to your desire output profile and parameters for Tidal music

Click on the "Menu" button at the top right corner of the interface. Select "Preferences" and navigate to "Advanced". A setting interface where you can choose your output parameters for Tidal music such as output format, sample rate, and bitrate will show up. You can choose to set Tidal music to FLAC, MP3, and more. Also, you can also select your "Output path", i.e., where the converted Tidal songs will be on your device.
Step 3

Select and add Tidal music to the AudFree Tidable interface

Now search the Tidal music you want to convert in the search box. Select the song to open it and then proceed to click the "+" button at the bottom right corner of the interface to it to the conversion list.

Note: To add a single Tidal song to the conversion list, kindly create a playlist for the selected single songs to be able to add them to the conversion list.
Step 4

Convert selected Tidal songs/albums to common formats for all music player

Click the conversion button at the bottom of the conversion list. Once clicked, the conversion begins, and the selected Tidal song/album saves in the selected output path. After downloading, you can then transfer to other devices and play them using the recommended Tidal music player or others.
Part 4. Conclusion
Tidal music can be enjoyed by different music players without the loss of its excellent music and sound quality. With AudFree Tidal Music Downloader, you can download Tidal songs on computer, transfer it to any device, and play it on any tidal music player anytime and anywhere of your choice.