Does Amazon Music have an equalizer? Due to the use of speakers, the need for an equalizer comes with it. An equalizer is actually a filter that attenuates and boosts specific sound frequencies as needed. While Amazon Music equalizer helps change the output signal to reach the sweet spot you've always wanted.
In this way, equalizer for Amazon Music seems to be convenient for everyone in the music industry and audiophiles as well. With the best equalizer settings for Amazon Music, songs will sound better, or in some cases, more perfect. For your convenience, we will present the top 9 Amazon Music equalizers for PC, Mac, Android, and iPhone.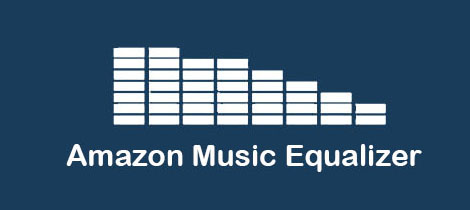 Part 1. Amazon Music Equalizer PC
Here are some equalizers for Amazon Music Windows for your reference, try to change the sound frequency to get a different listening experience.
No 1. Equalizer APO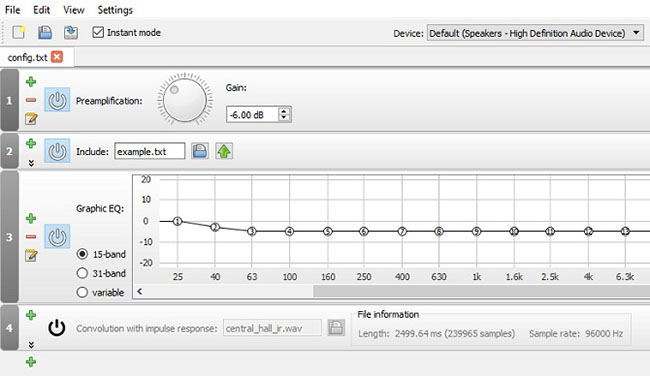 Why introduce the Equalizer APO first? Because it is robust enough, has all the peculiarities and is fully customizable. It is implemented as an Audio Processing Object (APO) and if you use APIs like WASAPI and ASIO, that equalizer for Amazon Music Windows 10 will not function.
Moreover, it stands out with unlimited filters, 3D surround sound, multi-channel usage and reduced CPU usage. You can further create multiple profiles and alter between them instantly. The downside is the user interface and the fact that you will be editing the filters in a TXT file.
No 2. Equalizer Pro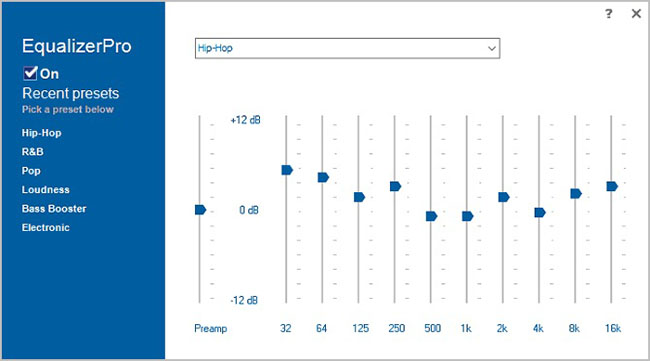 Equalizer Pro is another equalizer app that works with Amazon Music. With its user-friendly and easy-to-use design, you can simply control the volume of the preamp, change a single band or add low frequencies by adjusting the bands individually.
What's even more surprising is that Equalizer Pro offers more than a dozen frequency bands for more control over pitch and tone. Also, it has a system-wide boost with more than 20 presets to make the best Amazon Music equalizer settings. Equalizer Pro offers a seven-day trial period, after which you must pay $19.95 for a license.
No 3. Viper4Windows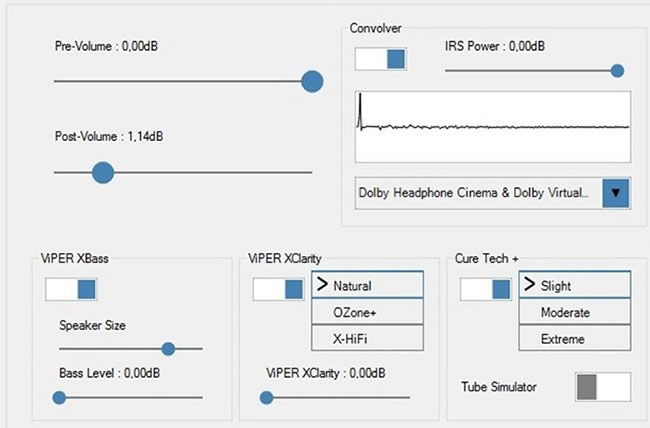 Viper4Windows is impressive for the 18 bands it offers, and in turn, it becomes the equivalent of a consumer level equalizer. This Amazon Music EQ band ranges from -120dB to 13dB so that you can use the available presets or create your own profiles.
In addition to sound EQ, Viper4Windows offers other features including room size, bass boost, distortion control, and reverb settings. In the process of configuring sound for Amazon Music, you must provide administrative privileges to allow the application to run on your PC.
No 4. FXSound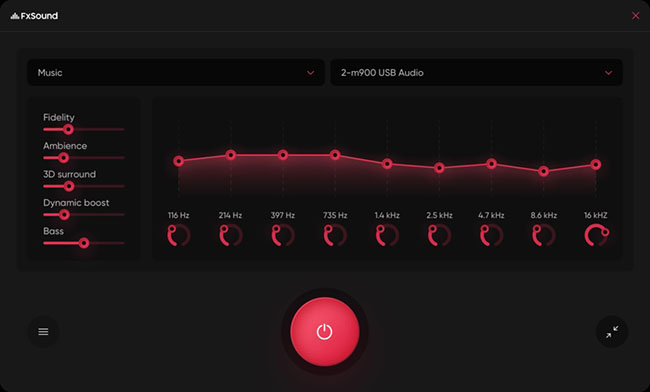 You can call FXSound a 2-in-1 equalizer because this Amazon Music equalizer acts as an equalizer and a real-time audio processing unit. Generally, it has ten bands that support from 110Hz to 15KHz. You can also customize the fidelity, ambience, surround sound, dynamic boost and bass boost using the sliders. The listening experience on the web is greatly enhanced by the real-time audio processing feature.
Whether you want volume boosters, bass boosters, better sound quality, or an easy-to-use Windows EQ, FXSound has you covered. Also, FXSound uses a 32-bit processor, which helps enhance online radio content, adjusting ambience, fidelity and surround sound. What's more, it's 100% free so that everyone can enjoy high quality audio.
No 5. Voicemeeter Banana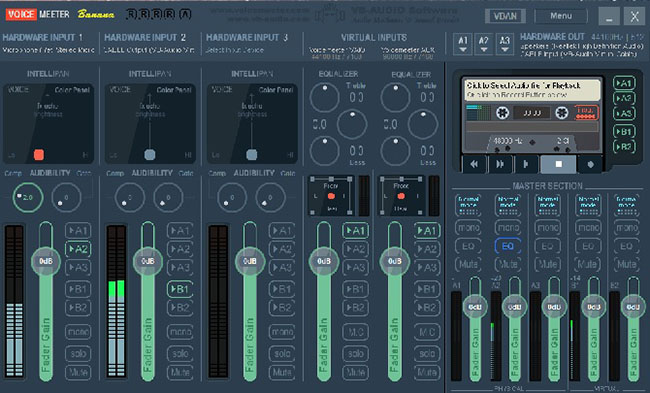 Voicemeeter Banana equalizer for Amazon Music is excellent for podcasts. If you desire to do a lot of podcasts on Amazon Music, it is the right tool for you. It is actually an advanced audio mixer application with a virtual audio device. With the mixer, you can control the audio output of your PC, whether it's streaming or recording.
Voicemeeter Amazon Music equalizer helps to adjust the input and output Amazon Music audio. Thus, you can eliminate all microphone defects when using Skype or recording a podcast with friends. Since the software is donated, you can pay what you like for the service.
Part 2. Amazon Music Equalizer Mac - Boom3D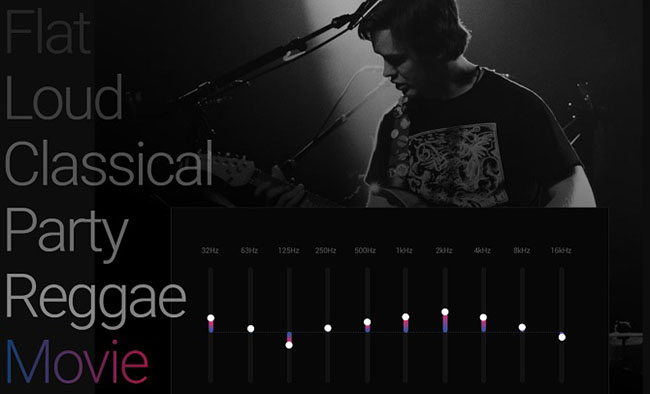 Boom 3D is an award-winning professional audio enhancement app designed to make audio listening on headphones magical and extremely realistic. It focuses on extracting audio components from stereo tracks through a unique sound staging algorithm, which in turn transforms all outputs into 3D surround sound without any external hardware.
The other fascinating feature about this equalizer for Amazon Music is the presence of an advanced 31-band equalizer for precise audio adjustments. In addition, it offers a series of carefully crafted presets to create the best equalizer settings Amazon Music. You can also combine bands and presets to create an immersive listening experience, regardless of the audio genre.
Part 3. Amazon Music Equalizer Android
As for equalizer app that works with Amazon Music Android, here are two apps hand-picked for you for their superior performance.
No 1. Equalizer & Bass Booster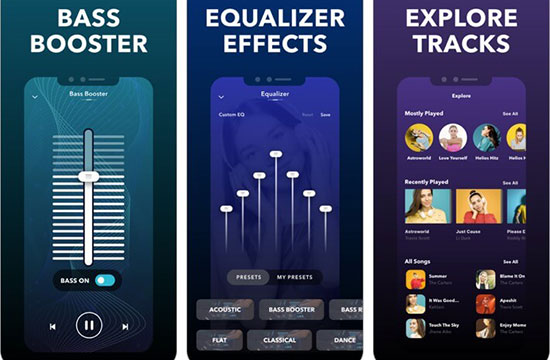 As the first true global equalizer, Equalizer & Bass Booster provides bass enhancement and surround sound to improve the sound quality. With it, you are convenient to adjust the sound effect level to make the best of music or audio in your Android phone. Its outstanding features are live music stereo dominant VU meter, five-band equalizer, bass booster and virtualizer effects.
From the first moment you use Equalizer & Bass Booster, you are free to change all parameters until you improve the audio quality and get the results you want. In this way, you can change the volume, boost the bass, add up to 22 EQ presets, put in 3D surround sound effects or any other sound details. Even if you are a novice, you can easily get started to achieve amazing results.
No 2. Music Volume EQ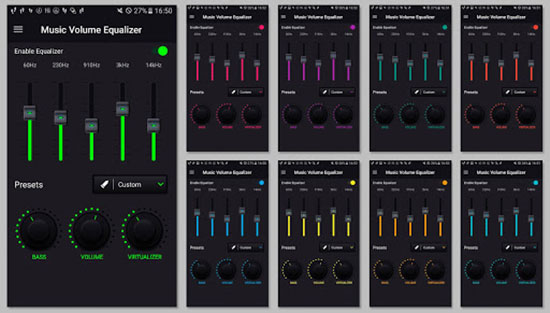 Music Volume EQ has various features including live music stereo led VU meter, five band equalizer, amplifier, bass booster, 3D virtualizer, slider volume and audio controls. If you want to get the best results, you'd better pair this Amazon Music equalizer with your headphones. With Music Volume EQ, you can adjust and amplify the audio and enjoy the live visual effects through the 3D virtualizer.
What's more, it is compatible with most Android music players and video players. In this case, you can enjoy Amazon Music with your favorite MP3 music player. With just a few simple settings, you can enjoy premium surround sound from your phone, just like in a surround theater.
Part 4. Amazon Music Equalizer iPhone - Equalizer+ HD Music Player
When it comes to Amazon Music app equalizer iOS, you can't go wrong with Equalizer+, an all-in-one equalizer, bass booster and music player. Equipped with a 7-band equalizer, this Amazon Music iPhone equalizer is able to mix, edit and customize tracks according to your taste to ensure the best music listening experience.
Meanwhile, it offers 10 equalizer presets based on music genre so that you can choose the best equalizer settings for Amazon Music that meet your needs. You can also save and edit your own custom presets in order to control the depth of your tracks. Thanks to the superb visual effects, the Amazon Music iOS equalizer makes it possible for you to see the spectral representation of the sound.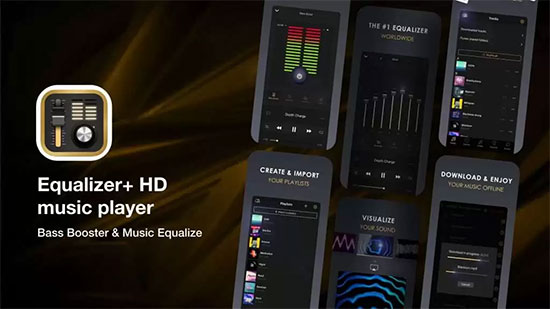 Part 5. How to Play Amazon Music on All Music Players with Equalizer
Although Amazon Music itself does not have an equalizer, you can choose the external applications mentioned above to fix and listen to better sound quality. In order to play Amazon Music on any music device that uses an equalizer, you'd better use AudFree Amazon Music Converter to download Amazon songs offline in advance. This way, you have the privilege to play Amazon Music on the equalizer without subscription.
As you can see, this converter is dedicated to download and convert Amazon Music to MP3, WAV, FLAC, etc. for offline listening. Likewise, it retains the original ID3 tags so that you can easily organize the converted songs. After that, you can customize the sound of Amazon tracks on Amazon Music equalizer for a perfect listening experience.
How to Play Amazon Music with Equalizer
Step 1

Install and Register AudFree Amazon Music Converter

Install the software from the official website and launch it, after which the Amazon Music software will also open so you can log in to your Amazon Music account. Remember, you must register the converter to take advantage of all the features. From the top menu bar, click on "Three Lines" and select the "Register" feature. After that, enter the code sent to the registered email address to complete the registration.
Step 2

Set Amazon Music Output Format

You can access the parameter settings window by clicking on the "Three Lines" in the menu bar and selecting the "Preferences > Convert" section. At this point, it is able to adjust the Amazon Music format, channels, sample rate and bit rate, etc. The changes you make will help the equalizer application that works with Amazon Music to produce better sound output.
Step 3

Add Amazon Music to AudFree Amable

Search and select the Amazon songs or playlists you want to download on Amazon Music software. After that copy and paste the links of the tracks to the search bar of this converter and press the "+" button to add and load the music.
Step 4

Download and Convert Amazon Music to Equalizer

Click the "Convert" button to let AudFree Amazon Music Converter start converting and downloading Amazon songs according to the above settings. When finished, you can click the Converted button to check the file history and the path of the files on your computer.
Step 5

Play Amazon Music in Music Player with Equalizer

Now that the download and conversion are done, you can transfer the songs to different music players that use equalizers to listen to Amazon Music in high-quality output. Even if you don't have an Amazon subscription, you're free to listen to your favorite Amazon songs anytime and anywhere using a music player with built-in equalizer for better sound output.
Part 6. In Conclusion
By now, you should have understood the importance of Amazon Music equalizer and how it works in creating better sound. If you like to get a high quality collection of songs from Amazon Music, AudFree Amazon Music Converter can assist you in converting it to your liking. You can then use a music player with an equalizer for Amazon Music to enjoy lossless quality music.