Audiobooks have really revitalized our perception of literature and provided another deeper dimension in how we view literary pieces. Perceiving the pieces through hearing helps us get deeper into the flow and storyline being presented to us.
The Internet has made the storage and dissemination of these audiobooks much simpler and accessing them is like a walk in the park. One of the notable storage and sharing sites where you can find these audiobooks is at iTunes. iTunes is a platform where you can get a host of audio files from music, albums and also audiobooks.
Audiobooks just like their hardcopy counterparts have bestsellers which have a large purchase volume from their respective sites. iTunes too has its own bestsellers in the audiobooks it stocks. Here are among the bestselling iTunes audio books.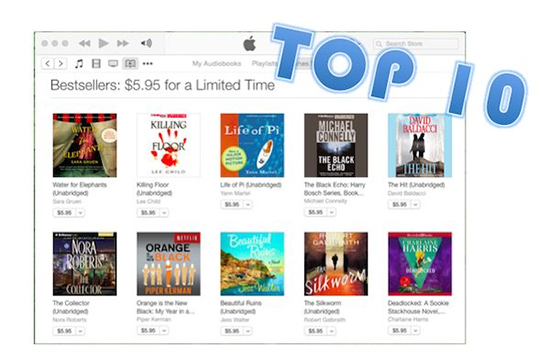 Top 1. Killing Floor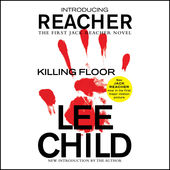 Killing Floor is a product of Lee Child in his writing debut where we are first introduced to the amazing character of Jack Reacher. In this amazing piece of fiction, Jack Reacher sets out to margrave in Georgia where he is astonishingly arrested for murder while in a diner. He sooner realizes that the quiet town of Margrave is home to a multi-billion counterfeiting scam that he seeks to find out and burn to the ground.
Top 2. The Black Echo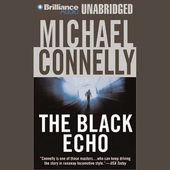 The Black Echo is a mystery novel by Michael Connelly in his writing debut. The piece is the first under the Harry Bosch series and introduces us to Harry Bosch, a Vietnam War veteran who served during the infamous war. Harry after the war engagement becomes a Los Angeles police detective before advancing to the robbery/homicide unit. He becomes aware of the death of a friend who together they served as 'tunnel rats' in the Vietnam War and becomes interested in the case. He determines that this case might have a connection with a peculiar bank robbery using subterranean tunnels. He partners with the FBI in this thrilling piece of literary work to try in unraveling this mystery.
Top 3. The Hit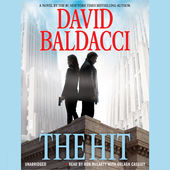 The Hit is a work by David Baldacci and is a very amazing piece of crime thriller work. It is the second book to feature Will Robie a highly skilled United States government assassin who first appeared on the Innocent, one of Baldacci's bestselling works. The audio is perfect and very engaging with tonal variations used to demonstrate the action sequence.
Top 4. Holy Ghost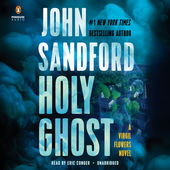 A captivating work by John Sandford that has an interesting story flow where a floating image of Virgin Mary appears attracting a lot of pilgrims. All goes well till a dead body appears and throws the whole scene into a frenzy.
Top 5. The Collector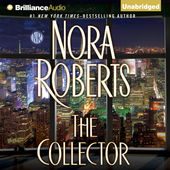 The Collector is a romantic work by Nora Roberts, a noted bestselling author. No surprise her work is among the best iTune audiobooks. It is the story of a woman who is seeking love and will provide elements of twists and surprise that will have you entertained and captivated.
Top 6. Red War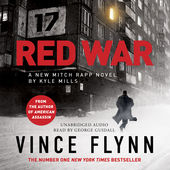 Another best selling iTunes audio books is this thrilling mystery novel by Vince Flynn and Kyle Mills. It tells the story of Mitch Rapp the novel's protagonist who tries to take down Russia's ailing leader down with a kidney infection before he invades the Baltics. This is some captivating job that will have you on the edge of your seat courtesy of the thrilling sequence that will draw you into its storyline.
Top 7. The Silkworm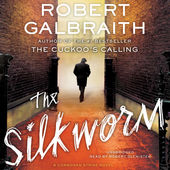 The Silkworm is another thrilling crime fiction novel by J.K Rowling under the alias of Robert Galbraith. This is among the best audiobooks on iTunes focusing on Cormoran strike, a private investigator in his second appearance in a literary work. A novelist is missing and is discovered that he had made poison pen portraits of a lot of people which can prove disastrous. The novelist, Owen Quine is soon discovered murdered under bizarre settings. This twist puts strike and his partner Robin on a race against time to get to the killer and know of his motivations for the murder.
Top 8. Orange Is the New Black: My Year in a Women's Prison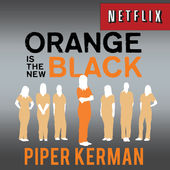 This is a beautiful memoir that is among the bestselling audiobooks on iTunes. It has been authored by Piper Kerman and tells the story of her money laundering and drug trafficking conviction that leads to her spending time in a women's correctional facility. In this prison, she gets to interact with a lot of women of different backgrounds who surprise her with their acts of generosity and hospitality to her despite being in a place associated with felons. A very touching story that will definitely warm your heart.
Top 9. The Life of Pi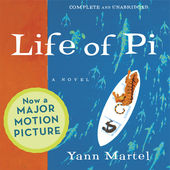 The Life of Pi is another entrant in the best iTunes audiobooks and tells the story of Piscine Patel, an Indian boy who tries to explore the aspects of spirituality and life practicality from an early age. He finds himself in a shipwreck together with a tiger and tells of the resilience of pi in his 227 days adrift. This novel is by YannMatel and was published in 2001.
Top 10. Water for Elephants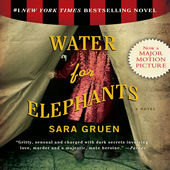 This best seller of iTunes audiobooks tells of the story of a man in his 90's in a nursing home. The story focuses on his adventures with a traveling circus while on his prime and the very many gifted people he met on his path. Crafted in a simple language this is a very captivating piece of literature that talks of wonder and adventure. A nice piece from Sara Gruen.
More Tips: Remove DRM from Bestselling Audiobooks on iTunes
These are among the bestselling iTunes audiobooks arranged in no particular order. The audiobooks are very exciting and you really need to get your hands on them.
At times getting this audiobooks might be very difficult considering the DRM protection that restricts their ability to play on some devices or platforms. There is no need to worry as this can sorted by our AudFree Audible Audiobook Converter. This software will convert your audiobooks to a format that can be shared and used on various platforms.
To go on with this you will need to download or acquire the software and launch it. After launching it sign up with your credentials such as full names and a valid email address. Then you will select the needed audiobook and drag or paste it at the convert section then click on 'convert'. Your file will be converted to a format capable of being shared or played in a host of platforms. For more info, please visit this detailed tutorial: Convert iTunes DRM Audiobooks to MP3. After that, you can listen to iTunes bestselling audiobooks on all devices and music players without problem.