Audible is one of the most popular audiobook services. It is now available for multiple devices, such as Android, iOS, PC, Mac, Kindle, Alexa, etc. So many users like to use different devices to listen to audiobooks. Generally, Audible allows you to sign in to the same account on an unlimited number of devices. It also has an auto-sync feature. So, you can always continue listening from where you left off, no matter which device you're using. This is very convenient for Audible users. However, many users have reported that Audible does not sync.
Are you also experiencing problems with Audible not syncing? When this problem occurs, you need to manually replace it again to where it was last played. This can be very annoying. So, in this article, we will provide you with some common ways to fix the Audible app not syncing issue. This way, you can enjoy your audiobooks without any problem. Let's get started.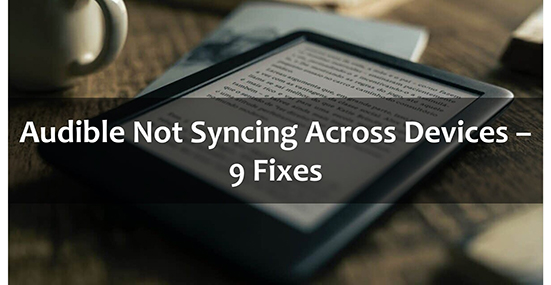 Fix 1. Enable Whispersync for Voice
Whispersync for Voice is a feature of Audible. It allows you to continue listening to any Audible audiobook on multiple devices that support Whispersync for Voice without losing your playback location. You can seamlessly switch between listening to the audiobook and reading its companion Kindle eBook. As long as your Whispersync for Voice device has access to a Wi-Fi connection, it will automatically sync your playback location, bookmarks, and so on. All you need to do is turn it on and you'll be able to listen to your audiobooks in the same playback position on different devices without any action.
So, if your face the problem of the Audible book not syncing with Kindle, the first thing you need to do is verify that Whispersync for Voice is enabled.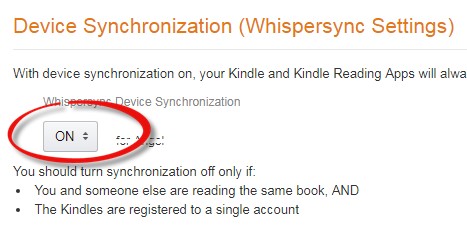 Step 1. Go to the "Manage Your Content and Devices" page to log in to your Amazon account.
Step 2. Click on the "Preferences" tab.
Step 3. Turn on the option of "Device Synchronization (Whispersync Settings)".
Note: To sync between listening to audiobooks and reading Kindle eBooks, you must have both the Kindle eBook and the matching Audible audiobook. To sync your location, audiobooks must be purchased with Whispersync-enabled voice and listened to on Whispersync-enabled devices (Audible app and cloud player).
Fix 2. Manually Sync on Audible
If you have enabled the Whispersync for Voice feature, but Audible does not sync, then you can make it sync manually. Here, we will use the Audible app for Android/iOS devices as an example of how to fix Audible not syncing by syncing manually.
For Android:
Step 1. Connect your device to a WiFi network.
Step 2. Open Audible and tap on "Profile".
Step 3. Tap on "Settings" and then select "Player".
Step 4. Scroll down and toggle the "Sync device position" switch to turn it on.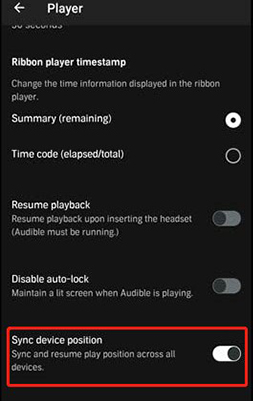 For iOS:
Step 1. Make sure you have connected to a stable network.
Step 2. Launch Audible and tap on the "Profile" button at the bottom.
Step 3. Tap on the "Settings" icon from the top-right corner.
Step 4. Select the "Player" option and then scroll down to turn on "Sync playback position"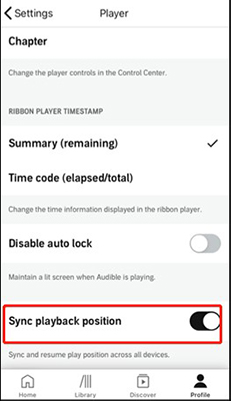 Fix 3. Manually Sync on Devices
If you are using an iOS device and face the problem of Audible not syncing to iPhone, you can manually sync Audible books to your iOS device. Follow the steps below to fix Audible books not syncing to iPhone.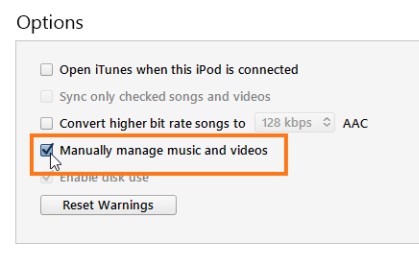 Step 1. Use a USB cable to link your iOS device with your computer.
Step 2. Open iTunes on your computer.
Step 3. Click on the "device" icon and check "Manually manage music and videos".
Step 4. Turn off the option of "Sync only checked songs and videos". Then tap on "Apply".
Step 5. Back to the home screen on iTunes and click on the "Book" icon.
Step 6. Click on "Library" and then select "Audiobooks". Drag the audiobook cover to the "device" icon.
Step 7. Finally, click on "device" and "Eject". In this way, your audiobooks should be synced to your iOS devices.
Fix 4. Check Your Network Connection
One of the simplest but most important things you need to do is to check your internet connection. If you don't have a stable WiFi network, syncing, downloading, and even the purchase process will suffer. It's highly likely to cause problems with Audible not syncing across devices.
Therefore, make sure you are connected to a strong and stable network. You can disconnect your WiFi connection and reconnect. Or, you can switch to another network connection. If you are having network signal problems, you can restart your router. You can also get help from your Internet service provider.
Fix 5. Check Your Audible Account
You need to make sure that you are logged into the Audible app with the same account on all of your devices. Audible will only sync your listening progress across multiple devices if you are using the same account. So, if there are several Audible accounts, you must make sure your devices are logged in with the same account. If not, change them to be consistent. To check if you're using the same account, do the steps below.
Step1. Open Audible and navigate to the "Settings" section.
Step 2. Click on "Accounts" and you will see the email address linked to your Audible account.
Step 3. Check if the email address is the same on all of your devices. If not, log out of the current account and log in with the correct email address.
Step 4. Try syncing again to see if the problem of the Audible app not syncing with account has been resolved.
Fix 6. Restart the Audible App and Your Device
If the problem with Audible not syncing between devices persists, you can try restarting Audible and your device. This will refresh the Audible application and clear up some of the glitches. Force stop the Audible application and then turn off your device. Wait a while and then turn it on, open Audible, and see if the problem is solved.
Fix 7. Reinstall the Audible App
If you have tried the above solutions and none of them worked, try reinstalling the Audible app. There may be some problems with the Audible app that is causing Audible not syncing across devices. Or the Audible app is not updated to the latest version and conflicts with your device. In these cases, uninstalling and reinstalling the Audible app will usually resolve the issue.
To uninstall Audible, go to the "Settings" app on your device. Then select the "Apps" option to find Audible. Click on "Audible" and select the "uninstall" option.
Then you can reinstall the Audible app from App Store, Google Play Store, or Audible official website. After reinstalling, you can restart your device and open Audible to see if your problem is fixed.
Fix 8. Contact Audible Support
Generally, the problem of Audible books not syncing across devices should be resolved after you try the 7 solutions above. However, if your problem still exists, you can contact Audible Support for help.
Fix 9. Transfer Audible Books to Your Devices
If you still can't solve the problem of the Audible not syncing with the above fixes, the best solution is to transfer Audible books to your device. Simply download Audible books from your computer and transfer them to your phone, tablet, MP3 player, speakers, and other devices.
To do this, you need to use the AudFree Audible Converter to convert Audible books to MP3. After converting, you can listen to Audible books on the devices even if they don't support the Audible app. The process will not lose the original audio quality and ID3 tags. In addition, the download speed is up to 30 times faster. The best part is that the free version of AudFree Audible Converter is available for every Audible user.
AudFree Audible Audiobook Converter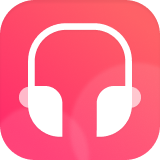 Convert Audible books to MP3 for playing on Audible-unsupported devices
Download Audible books to computer with 100% original sound quality
Work at 30X speed and keep all the metadata info of each Audible audiobook
Able to customize the output format and other output parameters
How to Transfer Audible Books to Other Devices
Step 1

Import Audible Books to AudFree Auditior

Open the AudFree Auditior (AudFree Audible Converter) on your computer. Then add the Audible audiobooks you want to listen to. You can click on the first "Add" button to load your Audible books. Alternatively, you can drag and drop Audible audiobooks directly to this downloader.
Step 2

Change Audible Output Format

Click the "Format" icon in the bottom-right corner. There you can select the output format, customize the channel, codec, and other parameters. Remember to click on "+" to set the changes.
Step 3

Download Audible Books and Play on Other Devices

Click on the "Convert" button and your Audible books will be converted at 30X. You can click on the "history" icon to find your converted audiobooks. And then you are able to transfer the Audible downloads to all of your devices. You can listen to Audible audiobooks without the Audible not syncing issue.
FAQs about the Audible Not Syncing Issue
These are the top 9 solutions to the problem of Audible books not syncing across devices. Generally speaking, the first 8 solutions should solve your problem. But if they don't work for your problem, you can use the last solution and use AudFree Audible Converter to sync and transfer Audible books. Here, we have chosen the most frequently asked questions.
Q1: Why Is My Audible and Kindle Not Syncing?
A: If you are experiencing problems with the Audible and Kindle not syncing, please make sure the following conditions are met.
Your iOS device has a stable network connection.
The "Device Sync" option in your Amazon account is enabled.
Make sure your Audible audiobooks and Kindle eBooks are the same ones.
Your iOS system has been updated to the latest version.
Your Kindle app has been updated to the latest version.
Q2: Have You Encountered Problems with the Audible App Not Syncing with Alexa?
A: Do the steps below to solve your problem.
Make sure your Alexa has been connected to your Amazon account.
Make sure your Alexa has been connected to your phone.
Turn off your Alexa and wait for a while before turning it on.
Do as we had mentioned in the 9 fixes above.
Q3: I'm Having Problems with Audible Not Syncing to Apple Watch, What Should I Do?
A: If your Audible does not sync to Apple Watch, you can solve your problem with the solutions below.
First, reset your watch. Press the crown-and-side button simultaneously until you see the Apple logo, then release both.
Second, enable Audible syncing. Open Audible on your iPhone and tap on the three dots on a downloaded audiobook. Tap on "Sync to Apple Watch".
Third, uninstall the Audible app on your iPhone. Then reinstall it from the App Store. Follow option 2 to enable Audible syncing.
Fourth, check if your Apple Watch has enough storage space.