Spotify is a world-famous streaming service that offers you free access to music. You can even make your own playlist by adding your favorite songs. It also keeps you updated with new songs and latest music trends. However, the ads popping in between can become really irritating.
Imagine that when you are listening to a song, suddenly an ad pops up. You will surely not like it. To avoid this, you need Spotify ad blockers that block the ads and provide you smooth and non-stop music. There are a number of ad blockers for Spotify available.
It would be quite difficult to check which Spotify ad blocker you should download. For your ease, here we have listed top 5 ad blockers that can help you block the unwanted ads on Spotify between songs.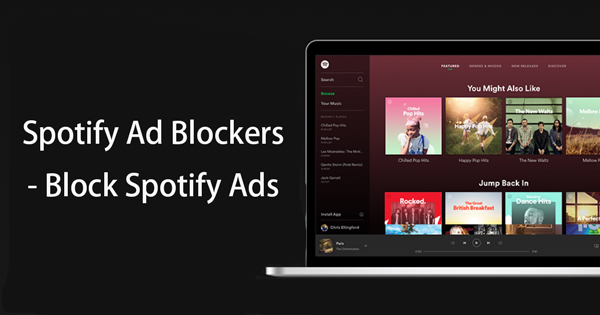 Top 1. Spotify Ezblocker - Spotify Ad Blocker for Windows
Ezblocker is a Spotify ad blocker app that mutes the ads that appear and play while you are using Spotify. It is a great app that can be downloaded on Windows 7, 8, and 10. The main aim of Spotify Ezblocker is to remove the ads so that you don not hear them and enjoy uninterrupted songs.
This ad blocker is made by Eric Zhang. It is a professional tool for Spotify users who have Windows. The app does not affect any other sound on your device but, only eliminate the ads which appear while the music is being played.
This way, you can continue listening to Spotify songs without worrying about any ads spoiling your favorite melody and eventually, your mood.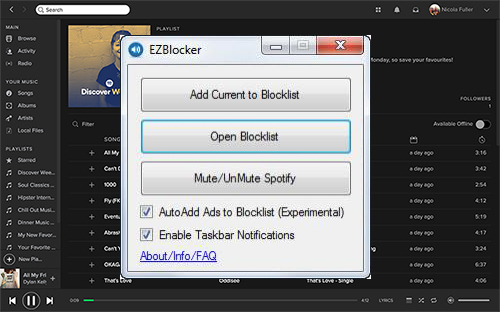 Top 2. Spotifree - Spotify Ad Blocker for Mac
Looking for Spotify ad blocker for Mac? Stop your search right now. We have found what you need. Spotifree is an excellent ad blocker that is specially developed and designed for Mac users. Whether you have MacBook Pro, MacBook Air, or iMac, Spotifree is suitable for all. As its name says, it is a free app to be downloaded on your devices to block ads on Spotify.
The app checks for the upcoming ads on Spotify and mute Spotify depending on the duration of the ad. Hence, you never hear any ads on Spotify. Once the ad is finished, Spotifree unmutes Spotify on the same volume level as it was previously.
It is a wonderful software which has received a lot of positive responses and all the Mac users who choose Spotify also use this app to listen smooth and continuous playing music.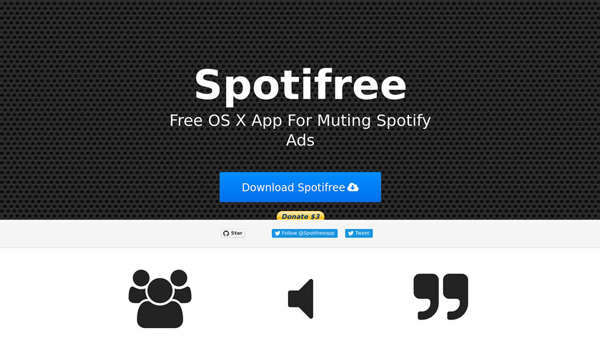 Top 3. AudFree Spotify Music Converter for Mac & Windows
The next best app for Spotify users is AudFree Spotify Music Converter. It is another Spotify solution for Windows and Mac users. You only have to download the app on your Windows or Mac device and enjoy all the music from Spotify.
This app allows you to import your favorite songs from Spotify by either dragging them to the AudFree Music Converter or copying the url to AudFree. Once you have selected your files to be converted, click the 'Convert' and your job is done. AudFree will first download the songs from Spotify and then convert them into MP3 files for you.
Once the files are converted you can play them offline too. These can also be played on any MP3 player. This way, you get rid of all the unwanted audio and visual ads that come every now and then spoiling the continuity of your favorite melodies and songs. It is one of the best Spotify ad skippers that is being used by a lot of Spotify lovers.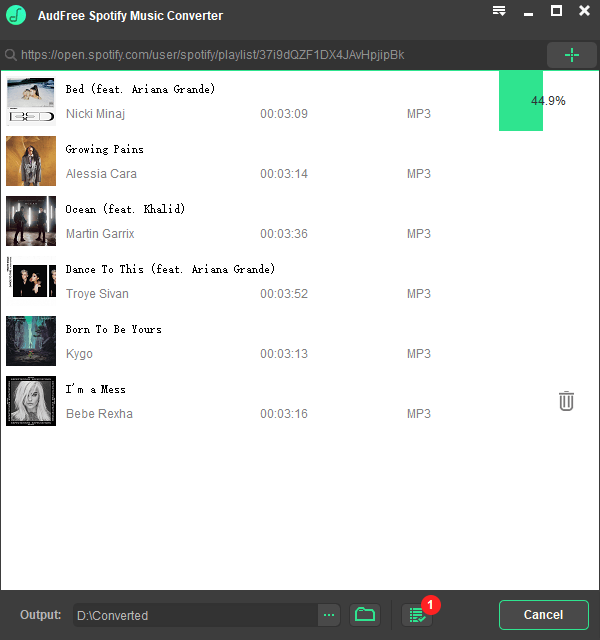 Top 4. Tweakbox - Spotify Ad Blocker for iOS
Tweakbox is another wonderful app available on the App store for iPhone users. It is indeed a great Spotify ad remover. All you need to do is download the app from the App store and install it in your device. Once installed, you can open it and then you can add Spotify to the Tweaked Apps.
This is it! Log in with you Spotify account and enjoy ad-free music. Surprisingly, it is not available on iPhones but, also on iPads and iPods. This is an amazing app for all the Spotify users that enable you to listen and enjoy your choice of songs without the ads being played in between.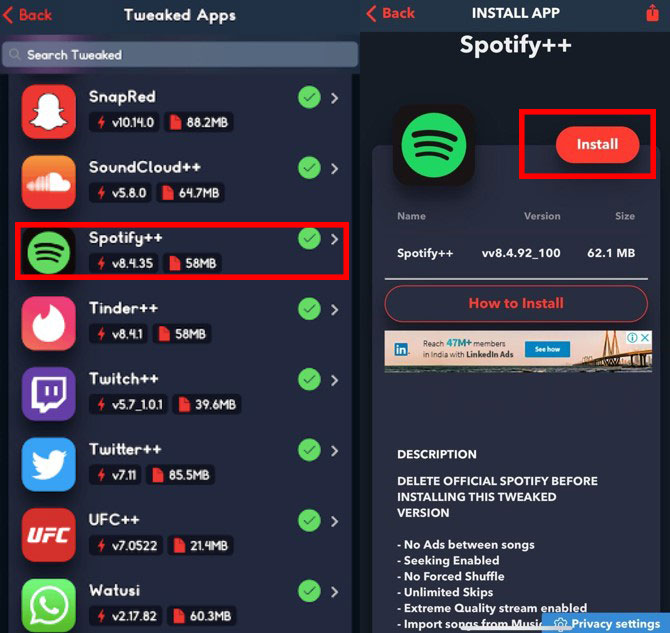 Top 5. TutuApp - Spotify Ad Blocker for Android
Another best Spotify ad blocker for Android is TutuApp. Now, Android users can also enjoy ad-free music on Spotify. The app not only blocks ads for you but also provides Spotify Premium functions to Spotify free users. Once you have downloaded TutuApp in your device, you need to download Spotify rom the TutuApp. This app works very similar to Tweakbox. Spotify when downloaded via TutuApp automatically becomes an ads-free website.
Android users who like to use Spotify can use it via TutuApp to enjoy non-stop music. It is a reliable app that can be used for downloading more apps other than Spotify. It also enables you to adjust the sound quality as well. So, download the app today and install the Spotify app in your phone and enjoy ad-free music alone or with your loved ones.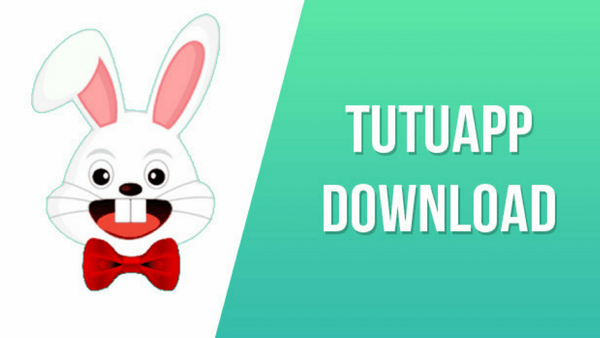 In Conclusion
We hope that the above piece of writing would have helped you in choosing the correct Spotify ad blocker that you can download on your device. People listen to music to relax and a loud ad popping in between your favorite relaxing song can never help you relax.
Spotify ad blockers are made keeping the users' requirements in mind and hence, ensure that you get uninterrupted music every time.
So, what are you waiting for? Download your suitable Spotify ad blocker and enjoy free, non-stop, and ads-free music whenever you want.