AGPTEK MP3 Player is a powerful player that has a large storage space such as 8GB, 16GB, 128GB, capable of playing songs without compromising on quality. It is well known among consumers who want a lightweight MP3 player without spending a lot of money. It is thin, compact and can easily fit into your pocket when you take your morning walk.
But can you play Spotify music on AGPTEK MP3 Player? The answer may disappoint you because you can't find an official way to do it. Fortunately, this guide has found the best tool to help you add music to AGPTEK MP3 Player with Spotify. Without further ado, let's read on to discover more.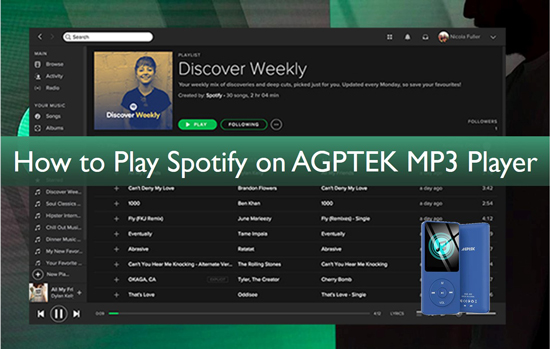 Part 1. Does AGPTEK MP3 Player Work with Spotify?
In fact, only AGPTEK MP4 player supports Spotify application for music streaming. Spotify is not yet integrated with AGPTEK MP3 Player. As for transferring music to AGPTEK MP3 Player from Spotify, it is a bit difficult. This is mainly because Spotify songs are encoded in special Ogg Vorbis format that is not compatible with MP3 players, including AGPTEK.
Part 2. How to Make AGPTEK MP3 Player Spotify Work - Best Tool
To remove the limitation of Spotify songs and make them compatible with your AGPTEK MP3 Player, you need a powerful music converter. AudFree Spotify Music Converter can conveniently support you to convert all Spotify songs to AGPTEK compatible formats. It is designed to convert Spotify to MP3, AAC, FLAC, WAV and more popular file formats. Then, you can add Spotify music to AGPTEK MP3 Player for offline listening.
In addition, it saves you a lot of time and effort by downloading Spotify songs in bulk at a super fast speed. It keeps the ID3 tags and metadata information of Spotify tracks to keep your music library in order. It's worth mentioning that all downloaded Spotify songs can be transferred to any of your devices, from AGPTEK MP3 players to game consoles and car stereos.
Key Features of AudFree Spotify Music Converter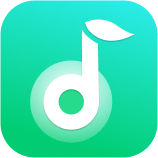 Download music from Spotify without Premium for AGPTEK
Convert Spotify music to MP3 and other AGPTEK-compatible audio formats
Add music to AGPTEK MP3 Player with Spotify offline free
Keep original quality and ID3 tags from Spotify songs, playlists, podcasts, etc.
Part 3. How to Add Music to AGPTEK MP3 Player with Spotify
Now, let's use AudFree Spotify Music Converter to download and convert Spotify songs. And then, it's just a breeze to sync Spotify music to AGPTEK MP3 Player.
How to Download Spotify Music to AGPTEK MP3 Player
Step 1

Import Spotify songs into AudFree SpoDable

AudFree Spotify Music Converter allows you to import Spotify tracks and playlists using two techniques. You can either drag and drop the songs or copy-paste the URL of the track into the converter. Use the "+" sign in front of the search bar to upload songs into the converter.
Step 2

Personalize Spotify output format for AGPTEK MP3 Player

Before starting the download process, you have to customize the output format of Spotify song. Go to Menu option, select Preferences and choose Spotify output format as MP3, FLAC, AAC, etc. compatible with AGPTEK MP3 Player. You can also customize the bit rate, sample rate, channel and archive settings for your Spotify audio files.
Step 3

Download Spotify music for AGPTEK MP3 Player

After adjusting all your settings according to your preference, click on "OK" and then click on "Convert". The software will automatically begin to download and convert the Spotify songs at once. When all the tracks have been converted into MP3 format, you can easily get AGPTEK MP3 Player with Spotify music.
How to Put Music on AGPTEK MP3 Player with Spotify via USB Cable
Step 1. Connect your AGPTEK MP3 Player to your computer using a USB cable.
Step 2. After the MP3 player is recognized by your computer, open the "Devices with Removable Storage" panel of your computer and go to the "Storage Media" folder of your AGPTEK Player.
Step 3. Locate the Spotify files in the local folder and sync Spotify music to music folder of AGPTEK MP3 Player.
Step 4. Now, you can disconnect the player from your computer. Then you can listen to Spotify music offline on AGPTEK MP3 player anytime and anywhere.
Part 4. How to Play Spotify Music on AGPTEK MP4 Player
AGPTEK MP4 Player is designed for music lovers and supports live streaming music from Spotify. The 5 inch screen helps you focus on your MP3 player. It has a Wi-Fi capability and has 2GB of internal memory. Most importantly, it supports Spotify application so that you can download music to AGPTEK MP4 Player from Spotify.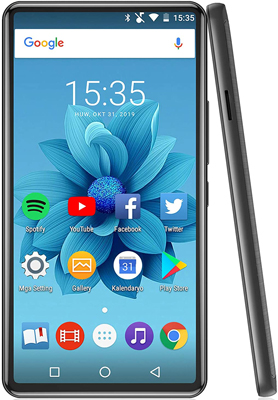 Step 1. Connect your MP4 player to your Wi-Fi.
Step 2. Download the Spotify app on the AGPTEK MP4 player.
Step 3. Subscribe to the Spotify music streaming service, preferably with a premium plan.
Step 4. Create a Spotify account and choose your favorite artist from the millions of songs available on Spotify app.
Step 5. Download your favorite songs for offline listening on AGPTEK MP4 player.
Part 5. Top 3 Best AGPTEK MP3 Player for Spotify
After converting Spotify songs to common format with AudFree Spotify Music Converter, you can choose the following 3 excellent AGPTEK MP3 players to enjoy Spotify music without affecting the sound quality.
1. AGPTEK A02 MP3 Player
This AGPTEK MP3 Player is considered to be the best one for listening to and storing Spotify songs. It has an 8 GB storage capacity along with a slot for a 128 GB memory card. This way, you can store up to 2000 songs with ease. The small size, light weight, and up to 70 hours of playback time make it perfect for carrying around.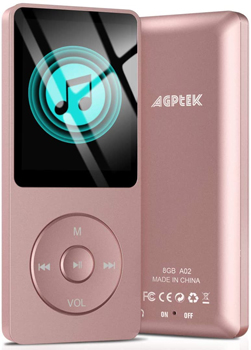 2. AGPTEK Clip MP3 Player
This one is perfect for people who love sports. If you love to listen to music while jogging and running, you can choose this AGPTEK MP3 Player with a clip. The clip on the back eliminates the need to carry it around in your hand. It also has a Bluetooth feature that enables you to connect it to your headphones and enjoy clear sound quality without interference.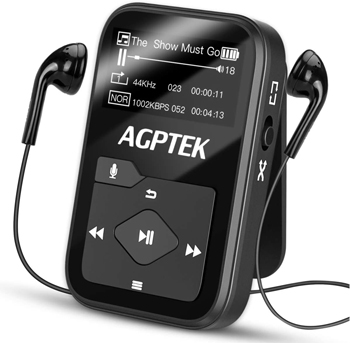 3. AGPTEK A05 ST MP3 Player
It is the most advanced of the two options discussed above. It supports Bluetooth, has 16GB of internal memory, supports Hi-Fi sound quality, and has 45 hours of playback time. You can store 2,000 songs and 4,000 songs on an SD card.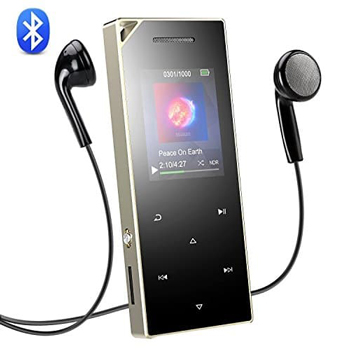 Part 6. In Conclusion
Listening to music while you get along with your daily routine helps you feel relaxed and robust. With AGPTEK MP3 Player, you can carry your music everywhere with you. And for playing Spotify on AGPTEK MP3 Player, all you need to do is to convert Spotify songs to AGPTEK supported formats via AudFree Spotify Music Converter. Then it couldn't be easier to download music on AGPTEK MP3 Player from Spotify.