Volumio is a popular open-source music player software that allows users to play high-quality music on various devices. Spotify, on the other hand, is one of the most popular music streaming services in the world. In this article, we will explore how to connect Volumio with Spotify and enjoy your favorite tunes seamlessly. You will find two available ways to get Volumio Spotify integration with free or premium. Let's get to the main text.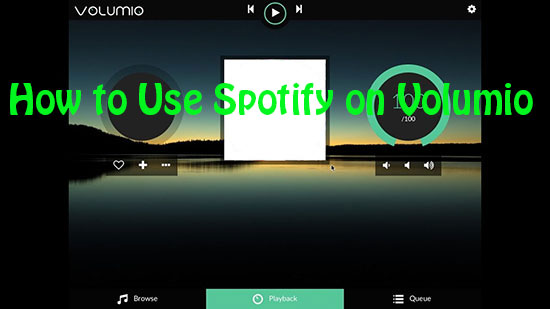 Part 1. More about Volumio Spotify
Does Volumio Work with Spotify?
Yes, Volumio works with Spotify. You can connect your Spotify account to Volumio and stream your favorite music with Spotify Volumio plugin directly.
Is Spotify for Volumio Free?
Spotify offers a free version, but it does not work with Volumio. To use Spotify on Volumio officially, you need to have a premium account. If not, you can navigate to Part 3 directly to get Volumio Spotify connect for free with AudFree Spotify Music Converter.
Part 2. How to Connect Volumio with Spotify (Premium Users)
The direct way to listen to Spotify on Volumio is to install the Spotify plugin for Volumio. The Volumio Spotify plugin is a tool designed by NanoSound and Volumio. With it, you can control the web interface or Spotify application and enjoy Spotify on Volumio.
📝 Note: This method is only available for Spotify premium users.
How to Link Spotify Account to Volumio
Because Volumio's internal native integration services do not include Spotify, you will need to link your Spotify to Volumio to activate a Spotify account before installing the plugin.
Step 1. Open the Volumio web interface and go to the "Plugins" section.
Step 2. Search for "Spotify" and click on the "Install" button next to the Spotify plugin.
Step 3. Once the plugin is installed, click on the "Settings" button.
Step 4. Click on the "Connect to Spotify" button.
Step 5. You will be redirected to the Spotify website where you need to enter your credentials and allow Volumio access to your account.
Step 6. Once you have authorized Volumio, you will be redirected back to the Volumio web interface.
How to Install Volumio Spotify Plugin
Step 1. Please click on https://volumio.github.io/docs/User_Manual/SSH.html to enable SSH to Volumio.
Step 2. Access the Spotify plugin Volumio by typing in the following commands:
Wget https://github.com/balbuze/volumio-plugins/raw/master/plugins/music_service/volspotconnect2/volspotconnect2.zip
mkdir ./volspotconnect2
miniunzip volspotconnect2.zip -d ./volspotconnect2
cd ./volspotconnect2
volumio plugin install
cd ..
rm -Rf volspotconnect*
Step 3. On the Volumio WebUI page, please go to the "Plugins" section and installed it.
Step 4. Then you will see volspotconnect2, please enable it.
Step 5. You can go to the plugin "Settings" page to modify some parameters.
Step 6. Enter your Spotify credentials and click on the "Save" button to enjoy your favorite tracks from Spotify on Volumio.
📝 Tips: The Volumio Spotify plugin allows you to control Spotify playback through the Volumio interface, while Spotify Connect allows you to control playback through the official Spotify app.
Part 3. How to Use Volumio Spotify Free (All Users)
To use the Spotify Volumio plugin, you'll need a Spotify Premium or Family account. This may be a bit expensive for some people. Also, there are problems with Volumio Spotify connect not working from time to time. So, we will show you a better way to use Volumio with Spotify without any problems. That is, you can use AudFree Spotify Music Converter to convert Spotify music to audio files supported by Volumio.
This process does not require a Spotify Premium account. And AudFree Spotify Music Converter is much easier to use than a plugin. You can use it to get Spotify offline songs in MP3, FLAC, AAC, WAV, and other formats. The conversion speed is up to 5 times faster with no quality loss or metadata loss. With this powerful tool, you can use Volumio 3 Spotify with free account.
AudFree Spotify Music Converter for Volumio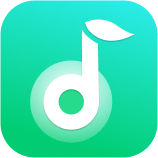 Download Spotify music without Premium for Volumio
Convert Spotify music to Volumio-supported files
Support multiple audio formats like M4A, AAC, MP3, FLAC, etc.
Keep 100% raw ID3 tags and 100% original metadata
Work at 5X speed, customize output settings
How to Play Spotify on Volumio without Premium
Now let's check the detail of how to get Volumio Spotify free, without Premium.
Step 1

Import songs from Spotify to AudFree

Open AudFree Spotify Music Converter. The Spotify app will automatically open followed. Just drag and drop the song from Spotify to the main interface of AudFree. Or you can copy the link of the track, playlist or album, and paste it into the search box in AudFree. Then hit the '+' icon. Wait until it is added to AudFree.
Step 2

Edit the output settings for Volumio

On the Windows device, please check the 'Menu' icon from the top title bars of AudFree. Then choose 'Preferences' > 'Convert'. To get Volumio free Spotify, you can choose MP3, FLAC, or AAC as output format. You can also tweak the output parameters such as format, bit rate, sample rate, channel, etc.
Step 3

Download Spotify songs for Volumio

Hit the 'Convert' button to begin the converting process. After the conversion is finished, please follow the on-screen prompts to access the local folder where store the downloaded local Spotify tracks.
Step 4

Move downloaded Spotify music to Volumio

Now you can listen to Spotify music on the computer via a Volumio music player for PC. Or you can transfer Spotify music to USB sticks or move Spotify music to SD card for playback on Volumio music player for Raspberry Pi or others.
Part 4. How to Fix Volumio Spotify Plugin Not Working
If you have met some trouble like "Volumio Spotify login failed", "Volumio Spotify not working", etc., you can try these troubleshooting tips.
✔️ Verify that the Volumio Spotify Connect2 plugin is installed and enabled.
✔️ Make sure your premium Spotify account is active and working correctly.
✔️ Check that your device where Volumio is installed has a stable internet connection.
✔️ Restart both your device and Volumio.
✔️ Reinstall the Volumio Spotify plugin.
✔️ Make use of AudFree Spotify Music Converter to download and convert Spotify music to Volumio.
Part 5. How to Improve Spotify Listening Experience on Volumio
NanoSound DAC is a Raspberry Pi Add-on Board, which has HIFI DAC, LDO Voltage Regulator, OLED Display, Power Switch, and i2S audio interface. You can use it to enhance the music quality of your Raspberry Pi.
If you want to see the artist and album displayed on Volumio's web interface, you can refer to the instruction below. Also, this method is only used by Spotify Premium account.
Step 1. Search and install the "Volumio Spotify Connect2" plugin.
Step 2. Enable the "Volumio Spotify Connect2" plugin. It is also supported to change the output settings.
Step 3. Launch the Spotify app and you will see "Volumio" under devices.
Step 4. Upgrade your NanoSound DAC to 1.4.2 or above. Now you can see artist and album names on NanoSound when connecting to Spotify.
Part 6. In Conclusion
Connecting Volumio with Spotify is an excellent way to enjoy high-quality music on various devices. Whether you are a premium or free user of Spotify, there are different methods to connect it with Volumio. You can use the Volumio Spotify plugin or AudFree Spotify Music Converter depending on your preferences. So why wait? Start playing your favorite tunes on Volumio today!