Streaming music has exploded in recent years, and it's easy to get lost in the multitude of services available. One of the biggest names in streaming is Tidal, which allows you access to millions of songs, expertly curated playlists, exclusive live events and much more. But what if you want to enjoy all this content on your Cambridge Audio device?
With their recently released CXN V2 network streaming player, it's simple to stream Tidal to Cambridge Audio. Now, follow along with this article to learn how to play Tidal music on Cambridge Audio CXN V2 or other compatible Cambridge Audio products.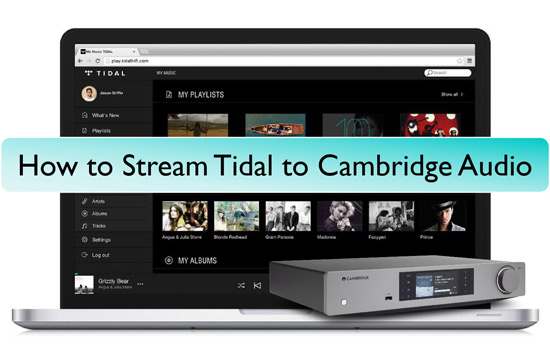 Part 1. How to Stream Tidal MQA to Cambridge Audio CXN V2 via Tidal Connect
The CXN V2 is designed for use with Tidal, making it easier than ever to enjoy lossless sound quality through any compatible speaker system or amplifier setup. It supports 16-bit/44KHz CD quality streaming and MQA Master (24-bit/96KHz) recording. With this device, you can access Tidal's vast library of curated music playlists and enjoy higher sound quality than ever before.
Wireless technology has made streaming music to your home audio system more accessible than ever. Tidal Connect allows you to use your Cambridge Audio CXN V2 as a wireless speaker and play music directly from the Tidal app on your mobile device or laptop, with no extra equipment required. Follow the steps below to make Tidal Cambridge Audio a reality.
Step 1. Ensure you have a strong internet connection.
Step 2. Connect your mobile device and Cambridge Audio device to the same internet network.
Step 3. Launch your Tidal application on your device and log in to Tidal account. Go ahead to play your favorite Tidal track.
Step 4. Select the "Sound Output" icon on the playing screen.
Step 5. Choose CXN V2 to connect your Tidal to Cambridge Audio quickly.
Step 6. You are now ready to play your Tidal tunes on Cambridge Audio device.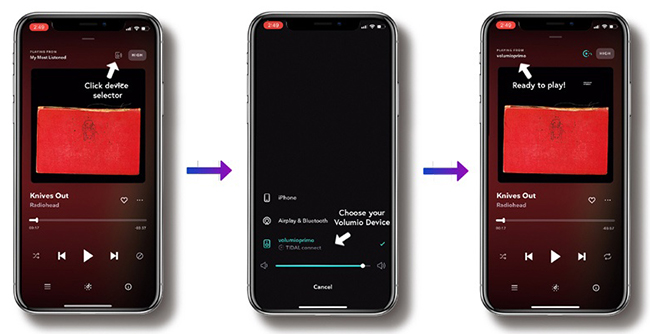 Part 2. How to Enable Cambridge Audio Tidal Offline
Tidal Connect is great for streaming Tidal music in the same room as your Cambridge Audio device, but what if you want to listen to your Tidal library when you're away from home? Why not try downloading Tidal music and adding it to your Cambridge Audio CXN V2 for playback. To do this, you'll need to resort to third-party tools as Tidal tracks are protected from being used on unauthorized devices.
For an unparalleled Cambridge Audio Tidal experience, you can try AudFree Tidal Music Downloader. It supports converting Tidal songs to Cambridge Audio compatible formats such as MP3, AAC, WAV and FLAC. What's more, it can download Tidal songs and playlists at up to 5X speed for offline playback without loss of quality. Then you can easily transfer downloaded Tidal songs to your Cambridge Audio CXN V2 for offline listening at all times and places.
AudFree Tidal Music Downloader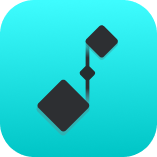 Download Tidal MQA, HiFi music to your computer locally
Convert Tidal songs to MP3, FLAC, WAV, etc. for Cambridge Audio
Play Tidal music on Cambridge Audio and other players
Retain original ID3 tags and metadata of Tidal tracks
How to Download Tidal Music for Cambridge Audio
Step 1

Customize Tidal Output Format for Cambridge Audio

Go to the main Menu tab and select the "Preferences" > "Convert" field. Please select the Tidal track output format as Cambridge Audio compatible format such as MP3, FLAC, AAC. In addition, you can enhance the quality of the output Tidal audio by setting the sample rate and bit rate, audio channel, etc.
Step 2

Add Tidal Music to AudFree Tidable

Now, it's time to select songs from the Tidal music library according to your preferences. Once you have identified the tracks you want to play on your Cambridge Audio device, you can copy the link to the Tidal music. Paste it into the search box at the top of the converter and press the Add icon nearby to finish loading the song.
Step 3

Downloading Tidal Tracks for Cambridge Audio

Once all the tracks have been added to the list, click the 'Convert' button at the bottom-right corner. All selected tracks will be downloaded and saved on your computer locally. Please select the Converted button to view all Tidal music compatible with Cambridge Audio.
How to Play Tidal Through Cambridge Audio CXN V2
Step 1. Find all downloaded Tidal songs or playlists on your computer.
Step 2. Connect your computer and Cambridge Audio CXN V2 via USB cable or AirPlay.
Step 3. Import the converted Tidal music files into Cambridge Audio. Start enjoying playing Tidal tracks with your Cambridge Audio device.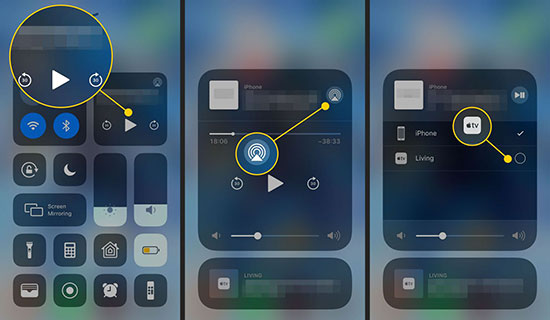 Part 3. FAQs of Cambridge Audio and Tidal
Q1. Can Cambridge Audio Play Tidal?
Yes, Cambridge Audio can play Tidal music via Tidal Connect. You can also download Tidal songs to your computer locally for offline use on Cambridge Audio with the help of third-party apps like AudFree Tidal Music Converter.
Q2. Does Cambridge Audio Support MQA?
Yes, Cambridge Audio can natively decode MQA files, as well as almost any other file.
Q3. Which Cambridge Audio Streamers Support Tidal Connect?
Some Cambridge Audios that support Tidal Connect include Evo 150, Evo 75, 851N, CXN V2 and many more.
Part 4. In Conclusion
With the help of wireless Tidal Connect technology, you can stream Tidal music on Cambridge Audio device directly. With AudFree Tidal Music Converter, you can get Tidal MQA download locally for offline playback on the Cambridge Audio CXN V2. Try getting Tidal and Cambridge Audio to work together for the best listening experience.