Have you ever searched for a Tidal downloader to download songs from Tidal onto computers for offline listening without restriction? If yes, you might be familiar with TiDown Tidal Downloader - a friendly Tidal music downloader allowing users to quickly download tracks, playlists, albums from Tidal with high quality. But to your disappointment, it has been shut down by Tidal shortly after its official release on GitHub due to illegal DMCA notice.
Fortunately, there are still many solutions supposed to work. To avoid the unnecessarily troublesome, we have collected an ultimate list of best Tidal downloader tools for Mac, Windows, online, free. In this article, you will find the 8 best Tidal media downloader software and get the best suitable one.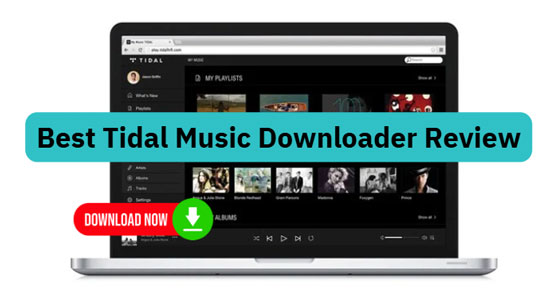 Top 1. Best Tidal Downloader - AudFree Tidal Music Downloader
Speaking of the best software for Tidal, AudFree Tidal Music Downloader stands out from other Tidal HiFi downloader tools. It's exclusively designed for Tidal music lovers. By adopting extraordinary decryption technology, it's committed to decrypt tidal music files losslessly.
Different from traditional tools, this best Tidal downloader doesn't apply for recording technology. It makes use of downloading and converting technology. With it, you can download Tidal music, playlists, albums, etc. offline. And then you can save them as local files without the interference of original audio quality.
Apart from being a Tidal media downloader, it's also a well-known Tidal converter. It works at up to 5X faster speed when converting Tidal music to MP3, FLAC, WAV, AAC, M4A, and M4B without protection. It enables you to listen to Tidal files anywhere and anytime even you discontinue the Tidal subscription.
How to Use AudFree Tidal Music Downloader
Step 1

Log in Tidal account in AudFree Tidable

Double-tap the AudFree Tidal song downloader icon to launch it from the computer desktop after downloading and installing. On the main screen, click "Log in" to access your Tidal account by entering licensed e-mail address and password.
Step 2

Set Tidal output format and parameters

Next, choose "Preference" > "Advanced" to open the settings window. On Mac, navigate to "Preferences" by touching "AudFree Tidable Music Converter" at the top left corner of your Mac screen. On Windows, click the menu icon on the top right of the best Tidal music converter.

Once headed to the "Preferences" window, you can set the output format as Lossless, MP3, M4A, FLAC, AAC, M4B, or WAV. If necessary, it's great to customize output quality by changing audio parameters like channel, sample rate, bit rate, etc.
Step 3

Load Tidal playlist to Tidal downloader

AudFree Tidal Music Converter now doesn't support uploading a single Tidal track. You have to search for a Tidal playlist or album to import. After you find playlist you like, open it and tap on the "+" icon to add. In the next window, all tracks in the Tidal playlist will be listed. You can flexibly select your favorite songs to convert here.
Step 4

Start to download music from Tidal

Now, simply press the "Convert" tab at the bottom-right corner to start the downloading process. AudFree Tidable will immediately download Tidal songs with lossless quality. All Tidal songs can be saved onto your computer that you can locate by clicking the "Converted" icon with a red number.
Top 2. Tidal Downloader for Mac/Windows - AudKeep Software
AudKeep Tidal Music Converter is an extraordinary music downloader and manager for Tidal. It has enough for downloading and converting Tidal music, playlists, albums for offline playback anywhere. There are also six output formats provided by this Tidal downloader for Mac and Windows you can pick from, such as MP3, FLAC, WAV, and more.
It features a fast and easy conversion process. You can convert your Tidal songs in less than 1 minute and copy Tidal music downloads on your favorite device just as quickly. Besides, ID3 tags will be preserved well so that your Tidal music remains tidy and in order.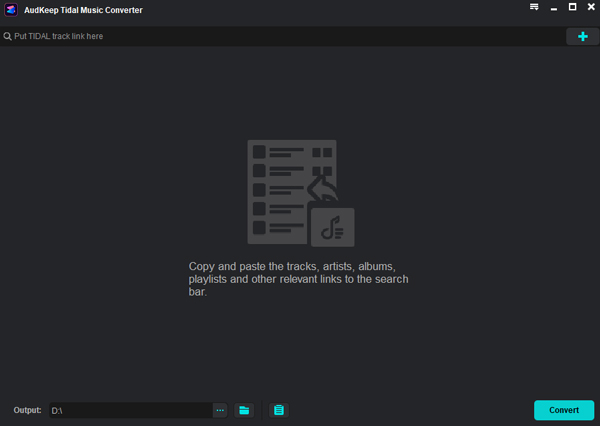 How to Use AudKeep Tidal Downloader for Windows/Mac
Step 1. At the start, launch the AudKeep Tidal Music Converter for Mac or Windows version. As it's also a powerful Tidal downloader for FLAC, you can set the output format of Tidal music as FLAC under the setting window.
Step 2. After all settings are OK, please press on the option that says Search and enter a search for the playlists/albums you like.
Step 3. Here, press on the playlist or album. Hit on the option of "Add" to start to add Tidal playlists to this Tidal downloader.
Step 4. Simply hit on the 'Convert' button, this Tidal playlist downloader will begin to download all songs in your favorite playlists or albums.
Top 3. Streaming Music Downloader for Tidal - Aimersoft iMusic
Another popular Tidal media downloader could be Aimersoft iMusic. It is not only a music downloader but also a music manager for many music services. As an almighty streaming music downloader, iMusic is able to download playlists from Tidal and other 3,000 music sites, like Pandora, Last.fm, Deezer, etc.
It's also worth noting that Aimersoft iMusic features a music recorder. If some Tidal songs can't be downloaded successfully, you can launch the 'Record' feature. It will be able to rip music from Tidal and customize ID3 tags as you like. It can also record any sound playing on your computer. Besides, it has the ability to transfer media files between iTunes and Devices with ease.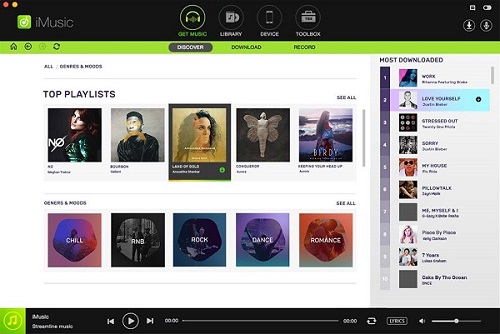 How to Use Aimersoft iMusic Tidal Downloader:
Step 1. Choose the "Get Music" from the top four options, and chose the "Download" icon to start the download mode;
Step 2. Find the favorite Tidal songs, copy the Tidal URL and paste it to the search box. Then choose MP3 as the output format;
Step 3. Tap the green "Download" button to download Tidal music to MP3. You can click the "LIBRARY" to find all downloaded songs on your computer.
Top 4. Tidal Music Recorder for Windows and Mac - AudFree Audio Capture
AudFree Audio Capture is another Tidal downloader and recorder with more professional functions. As the name suggests, you can guess that AudFree Audio Capture uses audio capturing technology to capture audio files from the Tidal music library.
But you should know is that it's not a common audio recorder. AudFree Audio Capture can function as a professional Tidal music ripper to rip Tidal tracks playing on the Tidal app, not recording sounds from the computer's sound card. Because of this stunning feature, it always comes with a high output audio quality as you want.
It also comes with some other amazing features to make the Tidal playback easier. It works well on almost all streaming music services, like Tidal, Spotify, Apple Music, Deezer, and more. You can also use it to capture multiple Tidal songs at the same time, which can save your time.
Besides, with the smart ID3 tags, it enables you to 100% preserve ID3 tags in recorded Tidal songs or you can try to customize them if necessary. What's more, this powerful tool for Tidal can export Tidal tracks into common audio files, like MP3, FLAC, WAV, etc.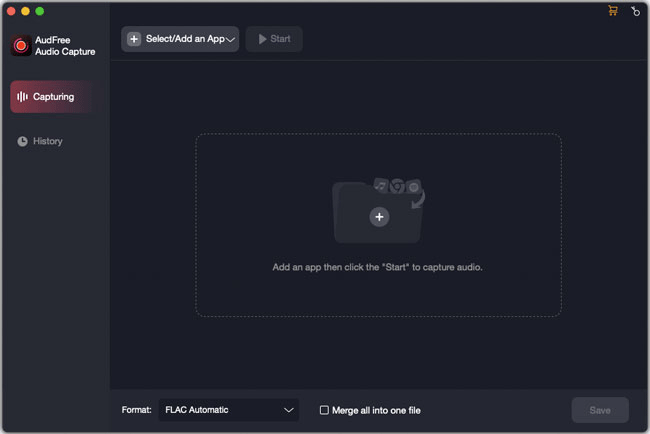 How AudFree Tidal Recorder for Mac/Windows Works:
Step 1. Launch AudFree Audio Capture for Tidal on your Mac or Windows computer and drag and drop the Tidal app to the main interface of AudFree;
Step 2. To customize output audio quality and settings, please click the "audio" icon to do them;
Step 3. Touch "Tidal" icon to find and play Tidal music that you'd like to download. AudFree Tidal Audio Recorder for Mac or Windows can automatically launch the recording process to download music from Tidal;
Step 4. Click "Stop" and then to "Save", all Tidal audio recordings can be saved on your computer. You can transfer and play them offline on all devices.
Top 5. Free Tidal Downloader Online - Apowersoft
If you like to get Tidal music offline for free but don't care how to achieve those audio files, recording technology seems an optional solution. There are so many free audio recording tools that can record Tidal to MP3 online for free.
Apowersoft Free Online Audio Recorder is such a free Tidal downloader online tool. It allows users to grab MP3 from Tidal music playing on your computer online after installing a small Launcher. It endows you the ability to record any sound from not only system sound but also Microphones. But as a free Tidal music downloader, please keep in mind that it's not able to achieve Tidal HiFi quality in recorded Tidal files.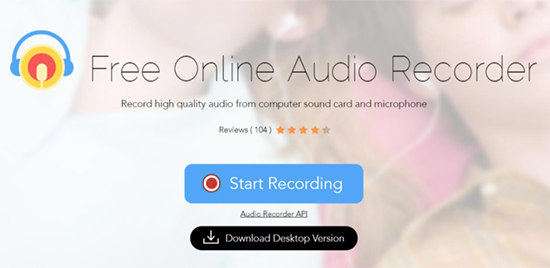 How Apowersoft Free Tidal Downloader Online Works:
Step 1. Navigate to the official website of Apowersoft, and then click the "Start Recording" button. It will require you to install the launcher;
Step 2. After installment, please hit on the "Start Recording" again and then select the audio source as System Audio;
Step 3. Play Tidal songs and click the "Start", "Pause" and "Stop" buttons to control the recording process;
Step 4. To locate the recorded Tidal files, please hit on the "Show in Folder" option to find them in the output directory.
Top 6. Tidal Downloader for Free - Athame Tidal Downloader
Here, what you can meet is Athame Tidal Downloader. It's also free music downloader software for steaming music and sharing services. Up to now, it is compatible with Tidal and Google Play Music URLs only. Also it's worth noticing that Athame Tidal Downloader is just developed for private and educational use, not for commercial piracy.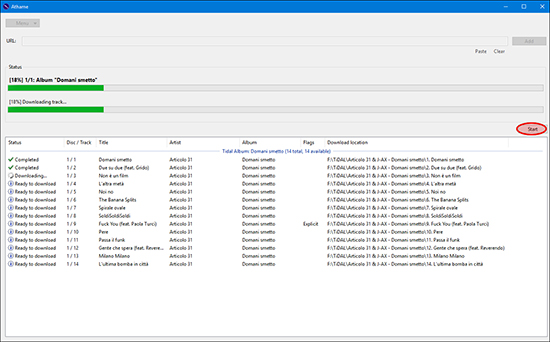 How to Use Athame Tidal Downloader:
Step 1. Click the Menu button to navigate to the "Settings". Please choose Tidal to log in to your Tidal account details;
Step 2. Copy a Tidal URL and paste it in the "URL" textbox of Athame Tidal downloader. Press the "Add" button to load them;
Step 3. All songs will appear in the download queue. Please hit on the "Start" button to launch the downloading process;
Notes: This free Tidal downloader has not been updated for three years. When using it, you may encounter some conversion errors.
Top 7. Tidal Media Downloader Pro - Tidal-dl & Tidal-gui
Tidal-Media-Downloader Pro is a piece of utility software, designed for Tidal users to download Tidal music, playlists, albums, and even videos from Tidal official website to local computer. It develops 2 versions, namely, Tidal-dl and Tidal-gui. The Tidal dl has strong compatibility, which can be available on Windows, Mac, Linux, and Android. As for the Tidal gui, it only supports Windows.
Note: This application requires Tidal HiFi subscription to download Tidal music. Plus, it is only for private use. Distributing or pirating Tidal music is prohibitive.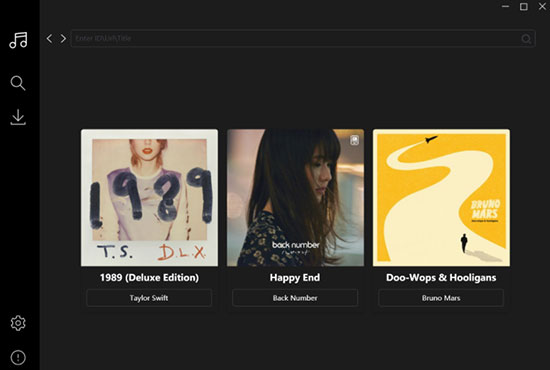 How Tidal-Media-Downloader Works:
Step 1. Download Tidal-Media-Downloader and complete the installation based on your computer system;
Step 2. After opening Tidal downloader github, sign in with your username and password;
Step 3. Next, enter "2" to set config file according to your requirements;
Step 4. Finally, type URL of Tidal track/album/playlist to download Tidal content.
Top 8. Tidal Downloader Android - Tidal Mobile App
The best Tidal downloader on Android can naturally be the Tidal app. Officially, Tidal adds an Offline Mode option on all mobiles and tablets that are compatible with Tidal app. It allows you to download Tidal content including tracks, playlists, albums, artists, etc. for listening without the network connection. Though, you should know that the downloaded Tidal music is only for offline playback on Tidal app with a valid subscription.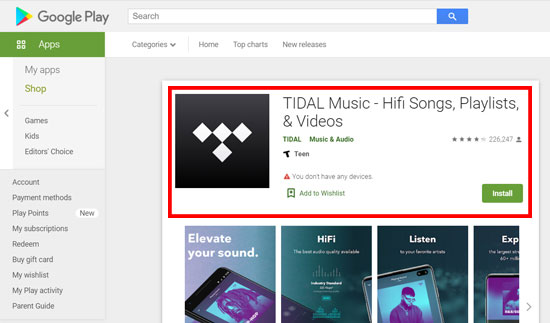 How to Use Tidal Offline Mode on Android:
Step 1. Firstly, please run Tidal app on your Android device and log into your account;
Step 2. Go to the "My Collection" from the bottom menu bar and then select "Playlists";
Step 3. Open any your created playlist and enable the "Download" option;
Step 4. Soon, all tracks in the playlist will be queued to download;
Step 5. Once done, head to "Downloaded" option from "My Collection" to play Tidal music offline.
FAQs about Using Tidal Downloader
Q1. Can Albums Be Downloaded from Tidal via Tidal Downloader?
Yes, all Tidal downloaders can download albums from Tidal and most of them can download Tidal albums to common audio formats, like MP3, etc.
Q2. Are Tidal Downloaders Free?
Almost all tools have free trial versions but they have the file length conversion limitation. The Apowrsoft, Athame, and Tidal-Media-Downloader are totally free Tidal music downloader.
Q3. Can I Use Tidal Downloads without Subscription?
Except for the Tidal downloader for Android, the Tidal music downloads you downloaded using other Tidal downloaders could be used without limits without the Tidal subscription.
Q4. Can Tidal Music Be Downloaded to a PC?
The top 7 Tidal music downloaders empower you to download songs from Tidal onto computer. And AudFree Tidal Downloader provides the best output music quality.
Q5. Is There a Tidal Video Downloader to Download Tidal Videos?
Yes! TunesKit Screen Recorder is a highly recommended Tidal video downloader here. It's a powerful video recording tool to record and download any video from any platfrom, including Tidal video. Besides, it also supports exporting Tidal videos to MP3, FLAC, etc.
Q6. Which Tidal Downloader Can Be Used with Tidal Free Account?
Apart from Tidal-dl, Tidal-gui, and the official Tidal app, other Tidal downloaders can help you download Tidal music with a free account.
Comparison: Best Tidal Downloader in 2022
There are the top 8 most professional Tidal music downloader and converter tools for Mac, Windows, Android, online, and for free 2022. They use different technologies to realize the ways of downloading Tidal music and playlists. Users can enjoy Tidal entertainment offline even without a Tidal subscription anymore. Here, let's make a quick comparison among the Tidal downloader software:
| | AudFree Tidal Downloader | AudKeep Tidal Downloader | Aimersoft iMusic | AudFree Audio Capture | Apowersoft | Athame | Tidal-Media-Downloader | Tidal Downloader Android |
| --- | --- | --- | --- | --- | --- | --- | --- | --- |
| Price | $14.95 | $14.95 | $59.95 | $29.95 | Free | Free | Free | Free |
| Compatible OS | Mac, Win | Mac, Win | Mac, Win | Mac, Win | Online | Win, Mac, Linux | Win, Mac, Linux | Anroid |
| Tidal HiFi Subscription | No | No | No | No | No | No | Yes | Yes |
| Input Format | Tidal songs, playlists, albums | Tidal music, playlists, albums | 3000 music sites | Any audio | Any sound | Tidal, Google Play Music | Tidal music, video | Tidal playlists, albums |
| Output Format | MP3, FLAC, AAC, WAV, M4A, M4B, Lossless | MP3, FLAC, WAV, M4A, AAC, M4B | MP3 | MP3, FLAC, AAC, WAV, etc. | MP3, WMA, AAC, FLAC, M4A, etc. | FLAC | FLAC, M4A | Cache files |
| Conversion Speed | 5X faster speed | 5X for Win | Real time | Real time | Real time | Real time | Real time | Rely on network speed |
| Customize Quality | Yes | Yes | No | Yes | No | No | No | No |
Here are the key features of each Tidal downloader. All of them have different pros and cons. You can have a quick glance at them and choose wanted Tidal music downloader to get it a try.