Q: "Is Tidal free? I like the Hi-Fi sound quality of Tidal very much, but the expensive monthly fee of Tidal HiFi is really a burden for me. Is there any way to enjoy Tidal HiFi or HiFi Plus for free?"
Actually, you can listen to Tidal music for free with a free account. But if you're eager to enjoy Tidal HiFi/HiFi Plus for free, we've found a few ways for you, too. This article collects 7 proven ways to get Tidal free for 30 days, 3 months, 4 months, 6 months, and even forever. Let's read on for more details.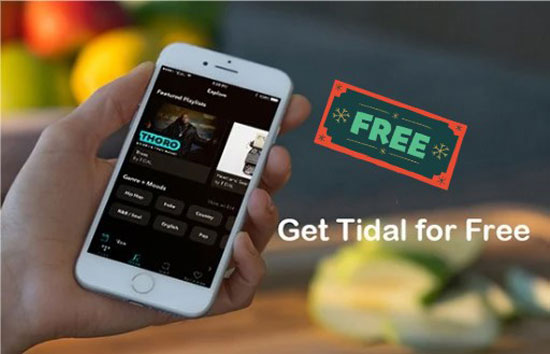 Part 1. Overview of Tidal Subscriptions
Does Tidal have a free version? Tidal offers three types of subscription plans: Tidal Free, Tidal HiFi, and Tidal HiFi Plus. The Tidal Free plan is a new addition that allows users to access the entire Tidal library with limited interruptions. HiFi and HiFi Plus subscribers can enjoy privileges such as offline listening, unlimited skipping and more. Here is a table summarizing the differences among the three subscription tiers.
| Features | Tidal Free | Tidal HiFi | Tidal HiFi Plus |
| --- | --- | --- | --- |
| Price | Free | $10.99/month | $19.99/month |
| Library | 100M+ songs | 100M+ songs and 650K+ videos | 100M+ songs and 650K+ videos |
| Audio Quality | Normal | HiFi | Master |
| Unlimited Skips | ❌ | ✔️ | ✔️ |
| Ads Free | ❌ | ✔️ | ✔️ |
| Offline Listening | ❌ | ✔️ | ✔️ |
Part 2. How to Get Tidal Free for HiFi/HiFi Plus Forever
To be honest, you prefer to enjoy Tidal music free for a long time than a short free trial, right? Therefore, we will first introduce a once and for all solution to use Tidal HiFi/HiFi Plus for free. Here you can get support from the best AudFree Tidal Music Downloader. It is dedicated to downloading songs, albums, artists, and playlists from Tidal.
Whether you are a Tidal Free, Tidal HiFi, or HiFi Plus user, it works for you without any distinction. In addition, it has the ability to convert Tidal music to FLAC, MP3, WAV, AAC, M4A, and M4B formats. This way, you can enjoy Tidal music offline on your computer and save it for as long as you want. What's even better is that you have the freedom to put Tidal music on any device for offline enjoyment anytime, anywhere.
AudFree Tidal Music Converter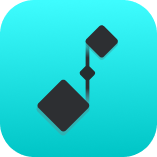 Losslessly download Tidal playlists, songs, and streams
Convert Tidal Music to MP3, FLAC, WAV, M4A, Lossless, etc.
Keep Tidal Music forever locally without Premium
Keep 100% high-quality original music and all metadata
How to Get Free Tidal HiFi or HiFi Plus Forever with AudFree Tidable
Step 1

Adjust Tidal Output Format and Other Parameters

Double-click to launch AudFree Tidal Music Converter from your computer desktop. Click the top Menu and select the Preferences > Convert button to open the settings window. You can adjust the output format like FLAC, WAV, and MP3. More importantly, you can adjust the bit rate, sample rate, and bit rate to change the output audio quality. To keep the high quality of Tidal music, you can set FLAC or WAV lossless format as an output format.
Step 2

Add Tidal Music to AudFree Tidable

Please browse the Tidal music library in the Tidal app and find your favorite songs that you want to use for free forever. Once found, you can drag and drop the songs to the tool's conversion window directly. Likewise, it is possible to copy and paste the URL of tracks into the search bar and press the + button to load Tidal songs automatically.
Step 3

Get Tidal HiFi/HiFi Plus for Free Forever

You can press the big Convert button at the adding window. AudFree Tidal Music Downloader will start to download music from Tidal. And generally, the real download time depends on how many Tidal tracks are added. When it's done, you can find all your Tidal music by clicking on the File icon. Now you can keep Tidal music forever and listen to Tidal offline for free without a subscription.
Part 3. How to Get Tidal Free Account - 30 Days
To attract new users to subscribe to the Tidal HiFi or HiFi Plus plans, Tidal is offering a 30-day free trial as a temporary Tidal member. This way, users can experience music the way the artist intended before choosing the Tidal streaming music service. And you may discover exclusive Tidal music and videos, even listen to Tidal music and playlists offline, and more.
How to Get Tidal Free Trial 30-day Officially

Step 1. Launch the web browser you usually use and navigate to the Tidal official website.
Step 2. There is a big "Start Free Trial" at the top-right corner. Click on it and sign up for a free trial account with your email address.
Step 3. It will pop up a new window where please fill in your free Tidal account username and password or other personal information. After that, please click "Continue" to go to the next step.
Step 4. Now you can choose your subscription plan from "HiFi" or "HiFi Plus". Then fill in the details of your credit card or link with your PayPal.
Step 5. Now you have finished being a Tidal subscriber and can enjoy a Tidal HiFi Plus account free 30-day trial.
📌 Note: Once it expires, you will no longer be able to enjoy Tidal music and playlists offline. To continue it, you will need to pay a monthly subscription fee. Also, to avoid involuntary payments, please cancel your Tidal subscription before it expires.
Part 4. How to Get Tidal for Free - 6 Months
Tidal has cooperated with some products, and you can buy other products to get free Tidal subscription. In this section, we will show you how to get Tidal 6 months free trial with Sprint and Boost Mobile.
🎊 How to Get Tidal Free Subscription with Sprint
You can get a free Tidal account with Sprint. In fact, Sprint has acquired a 33% stake in Tidal for $200 million on January 23, 2017. After that, Sprint started rolling out two new pricing plans for its mobile service, the Unlimited Plus, and Premium plans.
If you choose Sprint as your telco, you can choose from two free Tidal trial plans. You can refer to the simple guide below to get Tidal free trial 6 months of HiFi/HiFi Plus.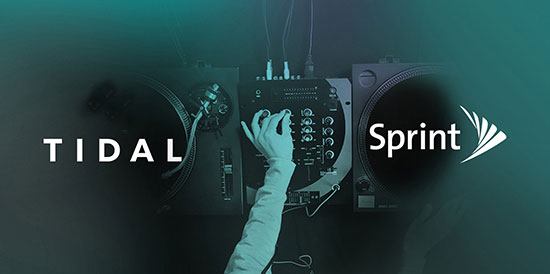 Step 1. Please Contact Sprint and subscribe to a Sprint Unlimited plan.
Step 2. Go to the Tidal official website and cancel your HiFi or HiFi Plus subscription.
Step 3. Enter the Tidal app and log out of your account details.
Step 4. After that, you will be prompted to accept via the Sprint subscription. Then you can start enjoying your Tidal for free.
🎊 How to Get Tidal Account Free with Boost Mobile
Want to know how to use Tidal for free on iOS and Android devices? Then you can't miss Boost Mobile, a U.S. wireless service provider that is also one of Tidal's partners. When your mobile device, computer, or TV qualifies for Boost Mobile, you can experience 6 months of Tidal HiFi free with Boost. Whether it's MQA, HiFi audio, or offline capabilities, you have it all at your fingertips.

Step 1. Please make sure you have the latest version of the apps on your device.
Step 2. Get your Boost SIM card on your phone. If you are using an iOS device, please use the Boost network, not WiFi.
Step 3. Please login to your Boost account, select the "Manage My Pand and Add Ons" option and go to the "$0 Tidal 6 Month Trial" section.
Step 4. Click on "NOW and GO" and tap the "TIDAL 6 Month Trial" plan in the "Other" section. Then add Tidal to your cart and submit it for review.
Tip 1. You don't need to create a username and password for using TIDAL on smartphones.
Tip 2. If you are an existing Tidal user, please cancel your current subscription. And then, you will be prompted to accept via Boost.
Step 5. Once the Tidal offer adds to your Boost account, you can download this app to get a free Tidal HiFi account.
Part 5. How to Get Free Tidal Subscription - 4 Months
Tidal often cooperates with retail corporates such as BestBuy or Walmart. In this way, Tidal will provide special Tidal promos to attract more people to use Tidal and shop at those retailers. Currently, Tidal released a free Tidal subscription trial 4 months for users. As long as you purchase the eligible items in Walmart, you can get Tidal HiFi Plus free trial for 4-month.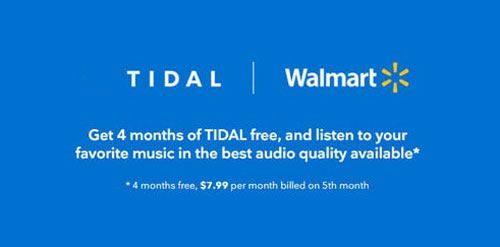 Step 1. Navigate to Tidal.com.
Step 2. Scroll down to the bottom of the web page and click on Partners in the Company section.
Step 3. Find and tap on Walmart logo.
Step 4. Touch on the Shop Now button, and pay for the product with Tidal promotions.
Step 5. Redeem the Tidal promo 4 month. And you will be asked to enter a code and sign up for Tidal accounts.
Step 6. After redeeming the Tidal 4-month promotion, you can enjoy free Tidal HiFi or HiFi Plus plan.
Note: This promotion may only be available for a limited time and may be subject to additional terms and conditions.
Part 6. How to Get Free Tidal Account - 3 Months
There are also some Tidal partners that offer Tidal 3 months free trial. T-Mobile and Mercedes-Benz are two of them. Follow the steps below to acquire Tidal free account 3-month for HiFi/HiFi Plus.
🎊 How to Get Tidal HiFi Free Trial with T-Mobile
Thanks to a partnership between Tidal and T-Mobile, T-Mobile is now offering its customers 3 months of Tidal HiFi Free. In this event, you can access Tidal songs and artist-curated playlists for free in offline mode. Can't wait to try Tidal free with T-Mobile? Follow the instructions below to do so.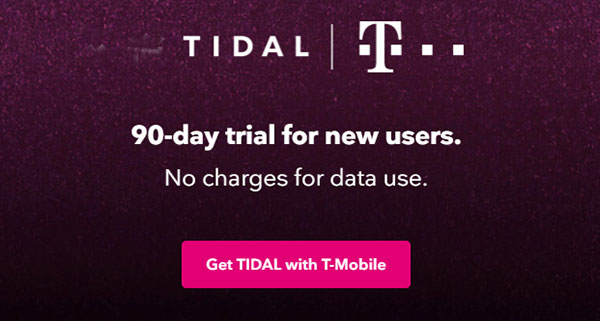 Step 1. Navigate to the Tidal T-Mobile page: https://tidal.com/partners/t-mobile-pl.
Step 2. Click on the "Get TIDAL with T-Mobile" option in the middle and follow the instructions to enter your mobile number to complete the registration.
Step 3. Once completed, you will get 3-month free Tidal HiFi account as you wish.
🎊 How to Get Tidal HiFi Plus Free Trial with Mercedes Benz
In reality, Tidal and Mercedes Benz have integrated so that Mercedes Benz owners can easily get a free Tidal 3-month trial of HiFi Plus. In this instance, you can enjoy Tidal's hand-picked playlists and exclusive events in your Mercedes-Benz. Let's see how to get Tidal for free for 3 months through your Mercedes me adapter and Mercedes me account.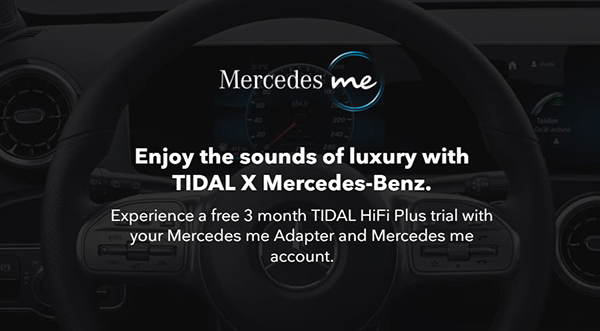 Step 1. Navigate to the Mercedes me portal and create a new Tidal account. Next, tap the "Mercedes me login" option to sign into your account.
Step 2. Go to the "Go to my vehicle" section, select your vehicle photo, and go to the "online music" option.
Step 3. Enter your email address and password to activate your new Tidal account.
Step 4. Touch the "Register" button to confirm your account so you can get Tidal HiFi Plus free trial.
Step 5. Verify that your vehicle has the new MBUX, after which link your Mercedes me account to your vehicle.
Step 6. Click on the "Media > Online Music > Tidal" option and sign in to your Tidal account. Then you can play Tidal music for free on a Mercedes car.
Part 7. FAQs about Getting Tidal Free
Q1: Is There Other Free Tidal Offer?
A: Sometimes, some people will be happy to give away free unused Tidal coupon codes on social media, and this is an effective way to get free Tidal. But it's rare and you need to keep an eye out on Reddit, Tidal subreddit, and other social media outlets.
Q2: Is Tidal Free with Tesla?
A: You can enjoy unparalleled Tidal music on your Tesla, provided you subscribe to HiFi Plus or the HiFi Plan, which is not available to free users.
Q3: Is Tidal Better Than Spotify?
A: Overall, Tidal is a streaming music service similar to Spotify. The biggest difference between them is that Tidal offers better sound and streaming quality, such as CD quality and Dolby Atmos audio.
Q4: How Long Is the Free Trial for Tidal?
A: As you can see above, you can get Tidal free subscription for 30 days, 3 months, 4 months, or 6 months. However, with AudFree Tidal Music Downloader, you can always get free Tidal for unlimited enjoyment.
Q5: How to Get Tidal Free Trial without Credit Card
A: You can get aid from the third-party tool Youfreesamples to achieve that. But is is only available to Tidal free 6-month trial instead of Tidal free trial 3 months. Just go to its website and follow the instructions.
Part 8. In Conclusion
You can enjoy Tidal music directly with your Tidal free account, but with some limitations. Now you know 7 ways to use Tidal free for HiFi/HiFi Plus. If you're a new user, you can sign up for a free 30-day trial of a Tidal subscription. Alternatively, you can buy some Tidal partners such as Sprint, T-Mobile, Mercedes Benz or Boost Mobile. Or you can use AudFree Tidal Music Converter to enjoy free Tidal HiFi/HiFi Plus features.
Note that for other methods, Tidal trial period is only available for free for 30 days, 3 months, 4 months, or 6 months. But if you use the dedicated Tidal downloader, there is no time limit and you can enjoy Tidal for free forever.