Tidal is the first streaming music service to offer high-fidelity music. It provides four options for listening to Tidal music, including Normal, High, HiFi, and Masters. As a representative of MQA quality, Tidal Masters is the gospel for those who pursue high-quality audio and an unparalleled listening experience.
You can subscribe to Tidal HiFi Plus to get access to Tidal MQA songs. After subscribing, you can play them online or download them for offline playback. Wondering how to download Tidal MQA audio? Read on and learn everything you need to know.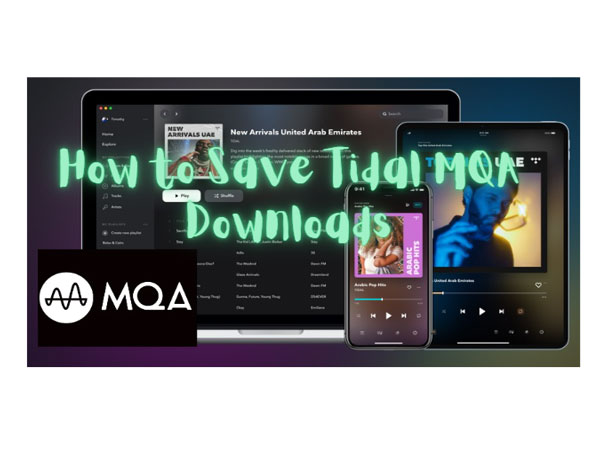 Part 1. Tidal MQA - What You Need to Know
The full name of MQA is Master Quality Authenticated, so it is also called Masters. It is a method of preserving the original music quality. Tidal's partnership with MQA provides high-resolution audio (typically 96 kHz 24 bit), which is much higher than Tidal's HiFi audio - 44.1 kHz 16 bit.
Also, Tidal only uses MQA for its Hi-Res Audio files, which are basically any lossless files above CD quality. In this case, Tidal MQA is only available to all Tidal HiFi Plus subscribers on the Masters list.
During the subscription period, you can only listen to MQA streams in the Tidal app. Plus, even if you have downloaded Tidal MQA, you will no longer be able to access them after your subscription ends. So, you'd better use the following professional Tidal music downloader.
Part 2. How to Download MQA Music to Computer - Best Tidal MQA Downloader
Like most streaming music services on the market, Tidal employs protection technology to protect music copyrights. Even if you subscribe to Tidal HiFi Plus, you cannot download MQA from Tidal locally. Your saved songs are only cached audio files and cannot be accessed on other devices or platforms. To make matters worse, Tidal's desktop app doesn't have a download feature.
Fortunately, there is a powerful tool that allows you to change this situation: AudFree Tidal Music Downloader. It is dedicated to downloading MQA from Tidal to different types of formats like MP3, WAV, FLAC, AAC, M4A, and M4B. This smart Tidal Master downloader preserves 100% lossless music quality and ID3 tags of all Tidal songs.
Due to the precise interface and 5 times faster speed, the operation process is very simple and short. Now it is time to download Tidal MQA files with this best tool Tidal MQA downloader for ultimate listening experience.
AudFree Tidal MQA Music Downloader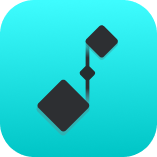 Losslessly download Tidal music to local at a 5X faster speed
Convert Tidal music to MP3, WAV, and more popular formats
Preserve original ID3 tags and lossless MQA music quality
Adjust music quality and parameters, free software updates
Tutorial: Tidal MQA Audio Download to Computer Losslessly
Simply click on the 'Download' button above to install the free trial version of AudFree Tidal MQA Downloader. Then follow the steps below to save Tidal MQA files to your computer with 100% original sound quality.
Step 1

Import Tidal MQA Music to AudFree Tidable

Open AudFree Tidal Music Downloader, then the Tidal app will be automatically opened. To load Tidal MQA songs, copy the link to the Tidal MQA tracks. Then please paste it into the search box on the AudFree Tidable homepage. After that, simply click the "+" button to add them to this software. Or you can try another way: drag and drop songs from Tidal to this software's main interface.
Step 2

Reset the Tidal MQA Output Format

You can define the output format of Tidal music according to your requirements. On Mac computers, you have to click on the 'AudFree Tidal Music Downloader' icon on the menu bar. On Windows computers, you need to click on the 'Menu' button and then select the 'Preferences' > 'Convert' bar. There is a settings window that lets you customize the output format of your Tidal MQA downloads to any common one. Also, if you want to preserve the quality of the MQA, it is recommended that you set the bit depth to 24 bits, the sample rate to 48,000 Hz, etc.
Step 3

Download Tidal MQA Music to Computer Locally

Simply click the prominent 'Convert' button in the bottom-right corner. The program will then run at 5X faster speed to download music from Tidal and save them to the format you set before. The conversion won't take long, depending on the number of songs or playlists you've imported. After the conversion, navigate to the destination folder on your computer to get all Tidal MQA free downloads.
Part 3. How to Download Tidal MQA Files on Mobile
As mentioned above, Tidal HiFi Plus users have the privilege of enjoying Tidal MQA offline via offline mode. If you have upgraded to this high-end plan of Tidal, you can follow the steps below to make Tidal download master quality on Android and iPhone devices.
Step 1. Open the Tidal app for Android or iOS on your mobile device.
Step 2. Go to 'Home' and scroll down to choose 'Master Quality Authenticated Albums' or 'Master Quality Authenticated Playlists'. Then tap on 'View all'.
Step 3. Or you can tap on the 'search' bar to find your desired music. Once there is an 'Masters' symbol, then you can download it in MQA music quality.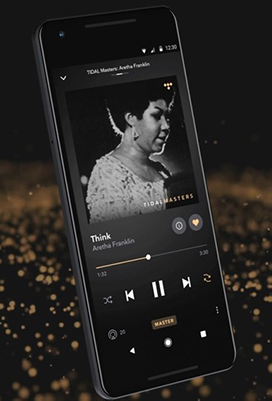 Step 4. Now, please tap on that item to turn 'Download' on.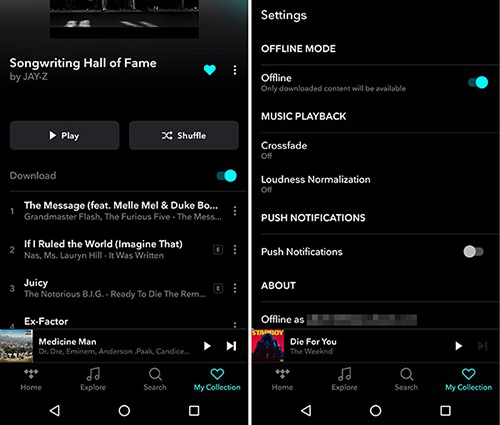 Step 5. When this process is complete, you can find all Tidal MQA downloads in the 'My Collection' > 'Downloaded' section.
Part 4. Best DAC for Tidal MQA
To get full MQA experience, you need to have compatible hardware such as a music streamer or DAC to connect your computer. Here we list the top 5 best DAC for Tidal MQA:
1. Mytek Brooklyn DAC+
2. Bluesound NODE 2i DAC for Tidal
3. FiiO K3 Tidal DAC
4. iFi Zen DAC for Tidal
5. SMSL M500 MQA DAC
You can just select one from the above list and then start your amazing music journey. Or if you already have a DAC but it is not compatible with Tidal, don't worry, simply use AudFree Tidal Music Converter. It allows you to listen to Tidal MQA music with any DAC.
Part 5. FAQs about Tidal MQA Music Download
Q1: What Is Tidal MQA?
A: MQA is a method of digitally capturing and storing original recordings. This method features small file sizes that are easy to download or stream without sacrificing sound quality like traditional compressed files. Tidal and MQA (Master Quality Authenticated) has been partnered. It provides Tidal HiFi Plus subscribers with master recordings in MQA quality directly from primary sources.
Q2: What Is the Difference between Tidal MQA and HiFi?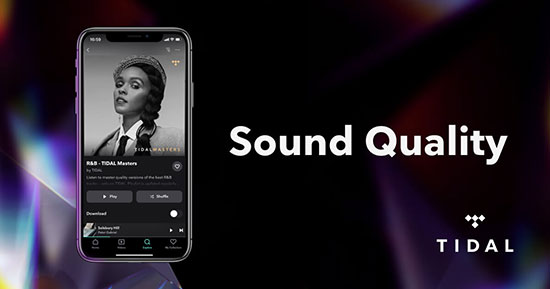 A: Tidal MQA claims that its data stream is similar to the bandwidth required for CD-quality tracks. According to the description on Tidal website, MQA audio is an authenticated and unbroken sound that is typically stored at 9216 kbps or 192 kHz / 24 bit (the highest-possible resolution).
HiFi music is an excellent sound with a resolution of 1411 kbps or 44.1 kHz / 16 bit. Therefore, we can see that MQA provides better quality music than HiFi provides.
Q3: How to Listen to Tidal MQA?
A: To play Tidal MQA files, please use the latest Tidal desktop client app or mobile app. Then you can also listen to Tidal MQA on the Tidal Web Player through the most popular web browsers (Safari and Microsoft Edge excluded). Also, remember to subscribe to the Tidal HiFi Plus plan. Simply open Tidal and choose 'Home', and select 'Master List'. At this point, you can easily find MQA music.
Q4: Can You Download MQA from Tidal?
A: Yes, if you subscribe to Tidal HiFi Plus, you can easily download Tidal MQA audio within the mobile Tidal app. However, these downloaded songs are only cached files. Plus, if you are using the desktop Tidal app, there is no download feature. So, in order to play Tidal MQA anywhere, you'd better turn to Tidal downloader, such as AudFree Tidable Music Downloader. It not only downloads music from Tidal MQA songs locally, but also converts them to MP3 and other common audio formats for offline use anywhere, anytime.
Q5: Is It Better to Play Tidal MQA via DAC?
A: Of course, if you connect your device to an MQA-enabled DAC, you'll get certified lighting and a better audio quality and listening experience.
Part 6. In Conclusion
From the above guide, you may have known that the best way to download Tidal MQA audio is to use AudFree Tidal Music Converter. It not only allows you to download music from Tidal to a computer but also convert it to a popular format. In such a way, you can enjoy your favorite Tidal MQA music on any device. You can also keep the downloaded songs for as long as you want.