If you are an audiophile, then you must be familiar with UAPP. It's actually a must-have app for bypassing all audio restrictions on Android device, known as USB Audio Player Pro. This high-quality media player supports USB audio DACs and HiRes audio chips, so users can play any resolution and sample rate supported by the DAC.
Currently, UAPP can stream music directly from Tidal, Qobuz and Shoutcast. Then in this article, we'll cover simple ways to enjoy UAPP Tidal online and offline. If you're interested, read on for more useful information to use UAPP with Tidal.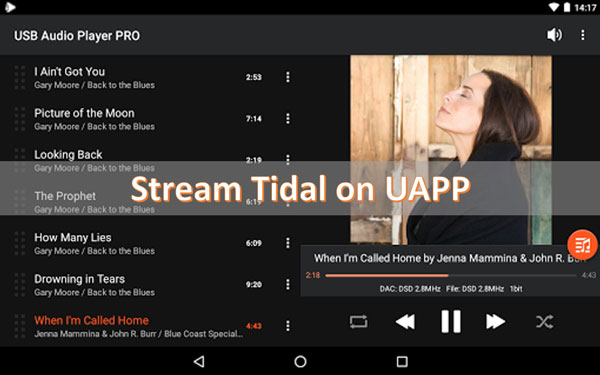 Part 1. How to Get USB Audio Player Pro Tidal Online
As mentioned above, UAPP is compatible with several streaming services, like Tidal, Shoutcast Radio and Qobuz. In addition, UAPP supports the streaming of Tidal in MQA and thus makes the USB Audio Player Pro Tidal MQA possible. Follow the steps below to see how to get UAPP MQA connected.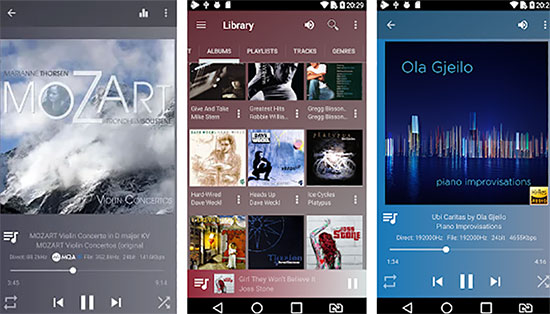 Step 1. Download and install the UAPP app on your Android device. Run it and tap the menu icon in the top left corner of the screen.
Step 2. Select the "Tidal" section in the list that is displayed. After that it will pop up a window where you need to sign in to your Tidal HiFi or HiFi Plus account.
Step 3. Touch the gear icon on the interface and select the streaming quality of your Tidal Music. Please don't forget to select the lossless audio quality.
Step 4. Now you're smoothly streaming Tidal MQA on UAPP. Please start enjoying Tidal USB Audio Player Pro without any problems.
Part 2. How to Play UAPP Tidal Offline
It seems that only Tidal paid users have the privilege to play UAPP Tidal MQA, which imposes restrictions on free users. To help free users avoid this streaming problem perfectly, a powerful tool - AudFree Tidal Music Converter is sufficient. Because USB Audio Player Pro supports most audio formats such as WAV, FLAC, MP3, M4A, etc., and this converter happens to be able to convert Tidal Music to MP3, FLAC, AAC, WAV and other common audio formats.
This way, you have the right to transfer Tidal to UAPP for offline use without subscription. Furthermore, using advanced technology, this program can download Tidal MQA Music while retaining all the metadata such as title, genre, album cover, etc. Once you've got the downloaded high quality Tidal songs, you can sync them to your Android device and enjoy Tidal with UAPP in offline mode.
AudFree Tidal Music Converter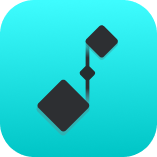 Download Tidal Music with zero audio quality loss
Convert Tidal to FLAC, MP3, WAV for UAPP
Keep Tidal Music forever even after subscription expires
Play Tidal on UAPP and other players offline
How to Convert Tidal Music for Tidal UAPP Offline
Step 1

Load Tidal Music to AudFree Tidable

Open the AudFree Tidal Music Converter and you will find that the Tidal app launches shortly after. Now discover your favorite music or find your curated playlist from the Tidal desktop app. Right-click on the music, copy its link and paste it into the search box at the top of this converter. Click on the "+" button and the track will be loaded.
Step 2

Set Tidal Output Parameters for UAPP

Mac users should find the 'AudFree Tidal Music Converter' icon on the system's menu bar, while Windows can go to the menu icon in the top right corner. Then select the 'Preferences' and 'Convert' options. Here, you can choose the output format, bit rate, channels, sample rate etc. for Tidal Music. It is recommended that you set output format to FLAC, the sample rate to 48,000 Hz and the bit depth to 24 bits to get the best out of Master tracks.
Step 3

Download Tidal Music for UAPP Offline

Now, you can press the big "Convert" button in the bottom right corner to start the download and conversion process at 5X speed on Windows or 1X on Mac. On the interface, you will see the process in real time. When it is done, simply hit on the "Converted" icon to open the history list and locate the Tidal offline downloads in the output folder.
How to Play Tidal through USB Audio Pro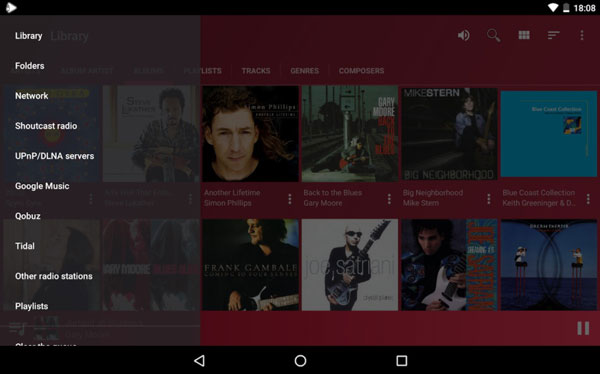 Step 1. Connect your Android device to your computer via USB cable and transfer the downloaded Tidal Music to your Android.
Step 2. Open the USB Audio Player Pro app again, then go to the menu bar from the top left screen and click on the folder option.
Step 3. In the window that pops up, find and select the Tidal songs folder you just stored on your phone.
Step 4. Now, start enjoying your USB Audio Player Pro Tidal offline. You'll see that all the metadata for Tidal songs are displayed on the screen, no different to using the native UAPP Tidal integration.
Part 3. FAQs of UAPP Tidal
Q1: What Is UAPP?
UAPP is the first universal audio player for Android with an MQA decoder. It supports USB audio DACs and many HiRes audio chips to play audio files at any sample rate and resolution. Therefore, this app is a must-have tool for every audiophile, bypassing all the audio limitations of Android.
Q2: Does UAPP Work with Tidal?
Indeed, USB Audio Player Pro supports direct online playback of Tidal Music. Besides, it is highly recommended that you use the AudFree Tidal Music Converter to play Tidal Music offline on UAPP for a great listening experience.
Q3: Does UAPP Support MQA?
The answer is yes, USB Audio Player Pro includes MQA core technology. It unfolds MQA files once to provide better quality than CDs. This way, you get a great experience of the sound of UAPP MQA recorded in its original Master.
Part 4. In Conclusion
Now you should have a better understanding of how to use Tidal on UAPP online or offline. With AudFree Tidal Music Converter, you can play Tidal Music on USB Audio Player Pro and any other player you want, no more worrying about UAPP Tidal not working.