The advantage of Tidal compared to other music streaming platforms is its HiFi quality and even better music. Tidal offers three subscription types, Tidal Free, HiFi, and HiFi Plus. Just like other streaming services, with Tidal Free, you can access millions of Tidal tracks online. If you upgrade to Tidal HiFi or HiFi Plus, you'll be able to download songs for offline playback via Tidal Offline Mode.
However, Tidal for PC or Mac desktop app does not yet support offline mode. You are not allowed to download Tidal songs to computer. Many users complained about this and wanted to find a way to listen to Tidal offline on Windows or Mac computers. So, today we will share the best practical way to use Tidal offline mode on PC and Mac.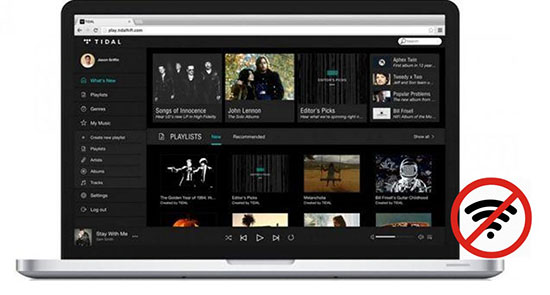 Part 1. How to Get Tidal Offline PC and Mac - Best Tool Required
To enable Tidal offline PC and Mac, you need to download Tidal music first. Since there is no download option on the Tidal desktop app, you'll need to use a third-party tool. Thankfully, AudFree Tidal Music Converter can perfectly meet your needs.
AudFree Tidal Downloader is compatible with Windows and Mac and can download any Tidal content including tracks, playlists, albums, and more to computers. This also bypasses Tidal's limitation that you can only download entire albums or playlists, rather than individual Tidal songs.
With an ultra-fast 5X working speed, it can download Tidal tracks in batches. You can even convert Tidal music to MP3, FLAC, M4A, WAV and other popular formats. 100% lossless sound quality and full ID3 tags, including titles, album art, etc. will be fully preserved. So you can listen to high-quality, HiFi, and MQA music offline on Tidal on your desktop and enjoy a great experience.
AudFree Tidal Music Converter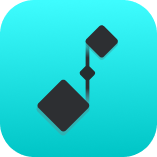 Download Tidal music on desktop at 5X faster speed
Convert Tidal to MP3, FLAC, WAV, AAC, M4A, and M4B
Preserve 100% sound quality and full ID3 tags after conversion
Keep Tidal downloads forever, edit output parameters
Part 2. How to Listen to Tidal Offline on PC and Mac Desktop
To use this smart AudFree Tidal Converter, you need to first install it on your computer. Simply click on the 'Download' button above according to your operating system. Or you can go to AudFree's official website to download and install it. After that, follow the tutorial below to download Tidal music to a computer and enjoy Tidal offline mode on PC and Mac.
How to Get Tidal Offline Mode on Mac and PC
Step 1

Add Tidal songs from Tidal desktop app

Make sure you have the Tidal desktop app installed. Then when you open AudFree Tidal Music Converter, Tidal will also open at the same time. It is designed to better add music from Tidal. You just need to drag and drop songs from Tidal to the main interface of this converter. Or you can copy and paste the song link into AudFree Tidable's address box, then click the '+' button to load it.
Step 2

Modify output parameters for Tidal music for offline listening

If you are a Mac user, please find the 'AudFree Tidal Music Converter' option from the menu bar in the upper left corner on Mac's desktop. If you are a Windows user, please hit on the first icon "menu" on the top right corner of the main page of AudFree Tidable. Then hit the "Preferences" > "Convert". A new setting window will show up to customize the output parameters of offline Tidal content.
You can customize the Tidal output format, sample rate, bit depth, channel, and more. To maintain the original high quality, you are suggested to change "Format" to Lossless FLAC or WAV, 'Sample Rate' to 48000 Hz, 'Bit Depth' to 16 bit or 24 bit. And then, you will listen to Tidal offline on Mac and Windows desktops in high quality.
Step 3

Download music for Tidal offline listening on PC/Mac

Simply click on the obvious "Convert" button in the bottom right corner of the main page. In an ideal network connection, the program will work at a 5X faster speed to download music from Tidal offline. Tidal files can be downloaded to the target output formats with other settings that you set before.
Step 4

Locate offline Tidal music on desktop

When the conversion stops, a red spot displaying the numbers of songs will be showed on the 'history' icon. Please press it to go to the local folder where all converted offline Tidal contents are saved in. You are able to listen to Tidal music offline on desktop without any hassle. Moreover, you can transfer downloaded Tidal tracks to other devices even if they don't support the Tidal app for offline playback.
Part 3. FAQs about Playing Tidal Offline Windows and Mac Desktop
Q1: Does Tidal Have Offline Mode?
A: Yes. There is an Tidal offline mode for HiFi and HiFi Plus users to listen to music without an Internet connection. But it is only available on Android and iOS. It's not supported by the Tidal desktop app for Mac and PC.
Q2: How Do I Use Tidal Desktop Offline?
A: There is no official way to get Tidal PC offline mode. If you'd like to use Tidal offline Mac and PC, please draw support from AudFree Tidal Music Converter. No matter you are using a Tidal Free, Tidal HiFi, or HiFi Plus subscription, it can help you get Tidal offline listening.
Q3: How to Get Tidal Offline Mode on Desktop for Free?
A: You can use AudFree Tidal Music Converter to let Tidal download music offline on desktop with your free Tidal account in Part 1. And then you can also sync them to your Android devices and iPhones for offline listening for free. By the way, you don't need to use the Tidal app anymore, but use any media player to explore Tidal music world offline.
Q4: Where Does Tidal Store Offline Music on Android?
A: Please enter into "My Collection" section and click the 'Downloaded' button to find and play Tidal offline.
Q5: What Is Tidal Offline Download Limit for Devices?
A: The Tidal offline devices are limited to 5 different smartphones or tablets only at the same time via the official Tidal Offline Mode.
Q6: How to Fix Tidal Offline Mode not Working?
A: When you meet Tidal offline not working, please try to clear the cache, restart or install the Tidal app to check whether it works normally again. Furthermore, please check this article: How to Fix Tidal Not Working to troubleshoot this issue.
Part 4. Extra Tips: How to Use Tidal Offline Mode on Android and iPhone
As we said before, there is a offline mode for Tidal mobile users. It's the privilege of Tidal HiFi and HiFi Plus subscribers. If you are using an iOS or Android device with a Tidal HiFi or HiFi Plus plan, you can follow the below steps to play Tidal files offline.
Use Tidal Offline on Android
Step 1. It is supported to save Tidal audio files directly on your Android device rather than streaming them online. Please open the Tidal app for Android on your phone.
Step 2. Find Tidal playlists and albums that you want to listen to offline. Click the Download button to get Tidal offline downloads.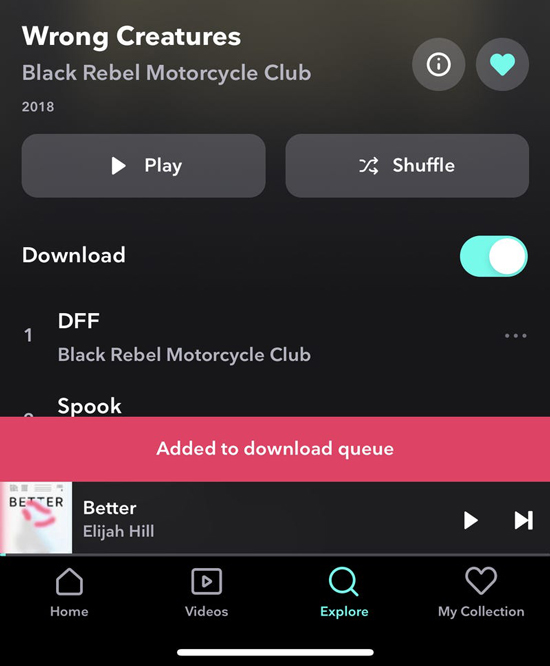 Step 3. And then, you can find 'Offline Mode' section under 'Setting' to turn 'Offline' on to use Tidal content offline on Android.
Play Tidal Offline on iPhone
Step 1. Access "My Collection" on the lower right corner of Tidal.
Step 2. Choose playlists or albums. Click the "…" on the right of the title. Slide down and select "Download" to download Tidal music on iPhone.
Step 3. Hit on the "Settings" icon on the top right corner of the screen. Find "Offline Mode" and enable it. Now, you can listen to Tidal downloads offline on iPhone.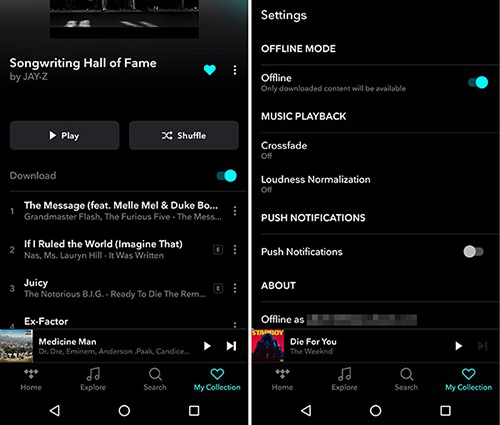 Part 5. In Conclusion
Can you listen to Tidal offline on PC and Mac desktops? After reading this article, you have learned how to do it, right? Downloading Tidal songs on computer with AudFree Tidal Downloader is very easy. It lets you download original Tidal music to your computer even without Tidal HiFi and HiFi Plus subscription. After downloading, you can use Tidal offline on Windows and Mac computers. You can also transfer these Tidal songs to other devices without Tidal Offline Mode and play them offline as you like.