Q: Huawei Watch has become an integral part of my life, not only does it provide heart rate monitoring, built-in GPS and other features, but it also introduces music playback, which makes it easy for me to enjoy various entertainment services while running. Meanwhile, since I am an avid fan of Audible, the idea of playing Audible audiobooks on Huawei Watch came to me when I tried to associate Audible with Huawei Watch, but unfortunately, I found that it is currently not possible. Any ideas to help me?
In reality, the audiobook playback feature is indeed an area still under development for the Huawei Watch, in other words, it is not possible to enjoy Audible audiobooks on Huawei smart watch directly. However, after continuous research and exploration, we have finally found an effective solution to play Audible on Huawei Watch that will surely meet the urgent needs of users. Let's explore more details below.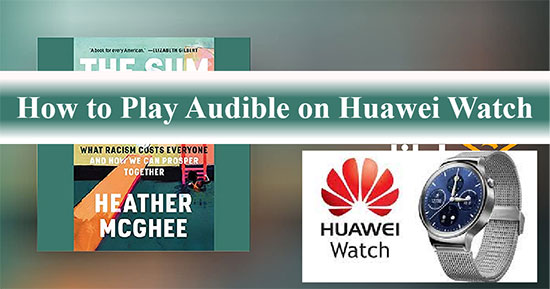 Part 1. Is Audible Available on Huawei Watch
As a matter of fact, as technology continues to facilitate the lives of the public, smartwatches are becoming more and more popular. Huawei Watch stands out from the crowd of smartwatches because of its excellent performance. Among them, Huawei Watch 2 and Huawei Watch GT 2 have become the most popular products nowadays and are widely favored by users. So can we use Audible on Huawei Watch 2/GT 2?
What's disappointing is that currently the Audible app is only available for Apple Watch and not for some Android smartwatches, such as Huawei Watch. Even if you download Audible books, the files are encoded in AA or AAX format and cannot be played on any other unauthorized device. Nevertheless, don't be too discouraged, read on and you can find the solution in the following section.
Part 2. How to Download and Convert Audible for Huawei Watch
As mentioned earlier, Audible audiobooks are available in protected AA or AAX format, while Huawei Watch series only supports MP3, AAC and other common formats. If you want to put Audible on Huawei Watch, the first task is to convert Audible to Huawei Watch compatible format. Here is the best AudFree Audible Converter for you, which can be specially used to convert Audible AA/AAX files to MP3, AAC, FLAC, WAV and other formats for playing on all devices and players, including Huawei Watch.
As the best Audible converter, AudFree Auditior converts Audible AA/AAX books to regular audio files with zero quality loss in just a few clicks. In the meantime, with the built-in splitter, you are allowed to split large audiobooks into smaller parts by chapters or fixed time periods. Of course, if you want to personalize the output Audible audio quality, you are free to change audio parameters such as bit rate, sample rate, audio channel, volume, etc.
AudFree Audible Converter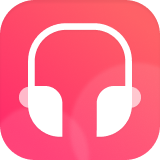 Convert Audible books to MP3, AAC and other Huawei Watch supported formats
Losslessly download and remove the built-in protection from Audible
Download and convert Audible audio tracks at up to 30X faster speed
Customize Audible output format and related audio parameters, including codec, speed, audio channel, etc.
How to Download and Convert Audible for Huawei Watch
Step 1

Import Audible Books to AudFree Auditior

You can drag and drop Audible files from your computer's hard drive directly into AudFree Auditior's conversion window. Alternatively, if you prefer, you can import Audible audio by clicking the first Add button in the main interface of AudFree Auditior. Please remember that the second button is for adding common audio.
Step 2

Customize Audible Output Format for Huawei Watch

Once the Audible file has been added to AudFree Auditior, simply click the Edit icon and select the Audible output format you want, including MP3, AAC, etc. Then it's able to customize other audio properties such as codec, channel and sample rate. In addition, you can also save the output Audible files to lossless quality by checking the option "Keep lossless quality".
Step 3

Convert Audible to Huawei Watch Supported Format

Now click the Convert button in the bottom right corner and AudFree Auditior will convert Audible to Huawei Watch supported format according to your needs. Once the conversion is complete, you can easily find the converted Audible file on your computer locally.
Part 3. How to Play Audible on Huawei Watch 2/GT 2 Offline
Now that you've followed the steps above to convert Audible to Huawei Watch2/GT 2 compatible format, it's simple to listen to Audible audio through Huawei Watch's built-in music player. It's time to enjoy Audible books on your Huawei Watch, please follow the steps below.
How to Play Audible on Huawei Watch 2/GT 2 Offline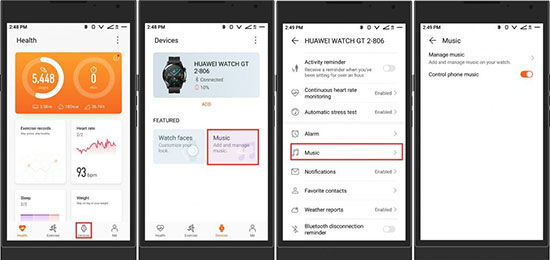 Step 1. Start by transferring the Audible file from your computer to your Huawei phone. Launch the Huawei Health app on your phone, touch Device Options at the bottom of the screen, and then touch the Music icon under Feature Option.
Step 2. After tapping the Music option, you will see two options, just select the Manage Music option. Then tap the Add Songs button at the bottom, immediately afterwards a prompt will appear asking where you want to add music from, click on the device option.
Step 3. Select Audible books from the list that appears, remember to click on the hook icon at the top right. Finally, click the OK button and you can transfer Audible books from your device to your Huawei Watch. After that, you can listen to Audible books offline on Huawei Watch 2/GT 2 as often as you like.
Part 4. More FAQs About Huawei Watch and Audible
Q: Can I listen to Audible on my smartwatch?
A: The bad news is that you can only listen to Audible on your Apple Watch so far, and if you have purchased audiobooks on iTunes, it's much easier to listen to them on your Apple Watch. In general, the Audible app is not available on Android smartwatches including Huawei Watch at the moment, so you can't listen to Audible books directly on those smartwatches. Alternatively, if you want to play Audible on your Huawei Watch, AudFree Audible Converter would be the best option to make it possible.
Q: Why can't I play Audible on my Huawei Watch?
A: Audible is protected by digital rights and encoded in a specific AA/AAX format, while Huawei Watch only supports MP3, AAC, etc. Therefore, you can only play Audible books on officially licensed devices, not some of your preferred devices like Huawei Watch, MP3 players, etc.
Q: Does the Huawei Watch have a speaker?
A: Actually, Huawei Watches are equipped with a speaker and a microphone. When there is an incoming call from your Huawei phone, your watch will display the caller information and you can answer or reject the call directly from your watch. In this way you don't have to worry about missing any calls even if your phone is not around, which is really convenient.
Part 5. In Conclusion
This article introduces an effective way to put Audible on Huawei Watch, with AudFree Audible Converter, it becomes easier to play Audible on Huawei Watch offline as you please. It's time to enjoy your Audible books while running with Huawei Watch.