Xbox One is a home video game console developed and marketed by Microsoft to provide an amazing gaming experience. In addition to a range of games, it also works with a number of music applications such as Spotify, Pandora, SoundCloud, etc. for playing background music or audio. What about audiobooks? Is it possible to play your favorite Audible books on Xbox game console?
Of course, here we have summarized the 2 available ways to listen to Audible on Xbox One. In addition, you will learn about the advantages and disadvantages of both methods in order to make the right choice. Let's take a look at how to start an enjoyable Audible journey on Xbox One.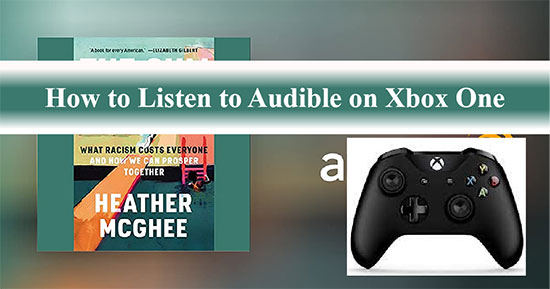 Part 1. Get Audible on Xbox One - What You Need
Is Audible on Xbox? Can you play Audible on Xbox game console directly? Disappointingly, there is no Audible Xbox One app. However, the built-in Microsoft Edge browser on Xbox One works and you can use it to access Audible. As for listening to Audible on the Xbox One console officially, Audible Plus or Audible Premium Plus membership is required. In addition to the official method, you can also use AudFree Audible Converter to convert Audible books in order to listen to it offline on Xbox One without membership.
Part 2. Official Way to Listen to Audible on Xbox One via Browser
As mentioned above, you can use Microsoft Edge installed on your Xbox One to stream Audible books. Also, make sure you have an Audible membership account available. Then follow the tutorial below to learn more.
Step 1. Turn on your Xbox One console and press the Xbox button on your controller to open the side menu.
Step 2. Click on the My Games & Apps menu and select Apps. Tap the Microsoft Edge app on the right.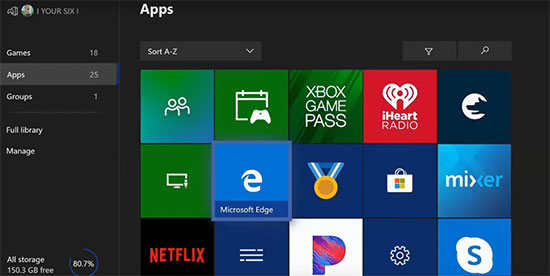 Step 3. Type www.audible.com in the top web address bar and press the Start button.
Step 4. Tap the "Sign In" button in the top right corner of the screen and enter your Audible account information.
Step 5. After logging in, go to the Library and select the Audible title you want to listen to.
Step 6. Tap Listen Now and the Audible audiobook will automatically play on your Xbox One console.
Part 3. Free Way to Play Audible on Xbox One with USB
Sometimes, Microsoft Edge on Xbox One will suddenly crash to interrupt your Audible listening experience. And, once your Audible subscription expires, you won't be able to listen to Audible on Xbox One. For that reason, here's an alternative, namely downloading Audible books to USB drive for offline playback on Xbox One.
However, Audible audiobooks are encrypted by digital rights management, so you need to convert Audible to other unprotected formats first. AudFree Audible Converter is just what you need, it can completely remove Audible format lock and convert it to MP3, WAV, FLAC, AAC and so on. Then, you can download Audible files to a USB and play Audible audio with Xbox One's built-in audio player.
Key Features of AudFree Audible Converter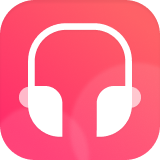 Download and convert Audible to MP3, AAC, FLAC, WAV, etc. locally
Transfer Audible to USB for free use on Xbox One
Stream Audible on Xbox One, PS4, PS5 and other game consoles
Retain original quality and ID3 tags for Audible book
How to Download and Convert Audible for Xbox One
Step 1. Launch AudFree Audible Converter on your computer. Import Audible files into the main interface by dragging and dropping them. Or click the second Add button at the bottom to upload Audible books that you want to listen to on your Xbox One.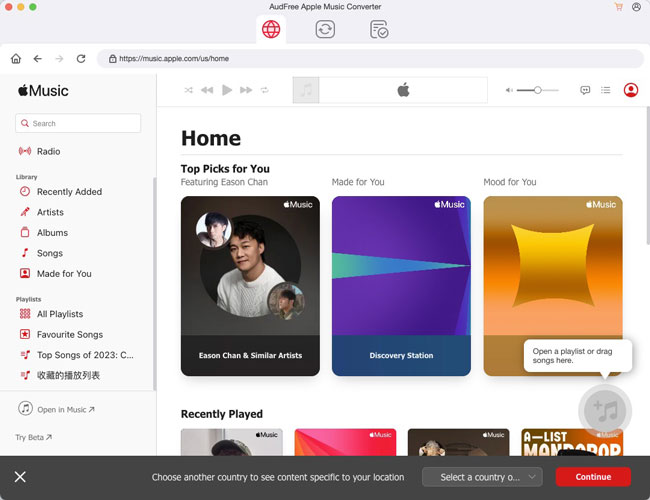 Step 2. Click on the Format panel, it will display a pop-up window where you can set the audio format, bit rate, sample rate, codec, channel, etc. To get Audible on Xbox One smoothly, it is recommended that you choose MP3 as the Audible output format.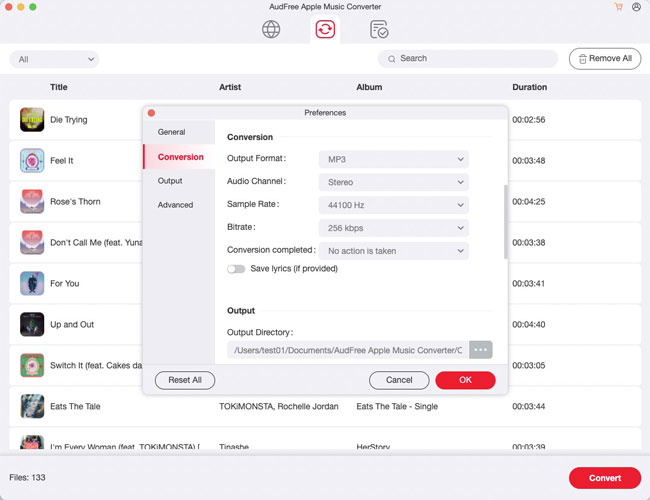 Step 3. Once you have finished the above configuration, tap the Convert button at the bottom right corner to start converting Audible audiobooks. When finished, hit the Converted button to view all converted Audible files in the history folder. Then you have the freedom to transfer Audible to USB for playback on various game consoles.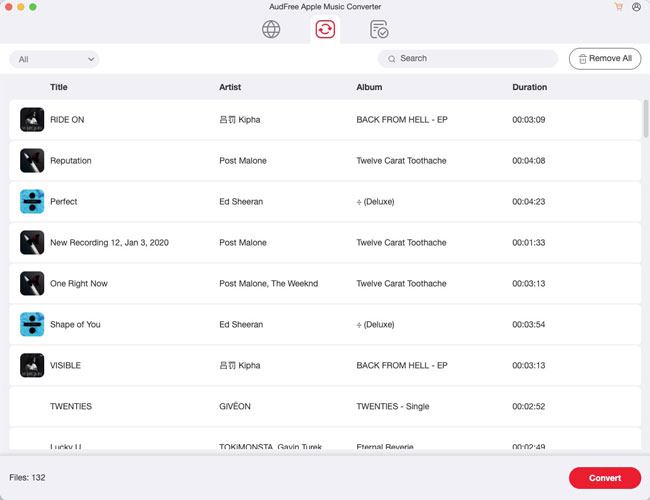 How to Stream Audible to Xbox One with USB
Step 1. Copy the converted Audible file to a USB drive.
Step 2. Insert the USB drive into your Xbox One's USB port and turn on the Background Music Player on Xbox console.
Step 3. Press Y on the controller and it will automatically start searching and uploading Audible audiobooks from the USB to the music player.
Step 4. Now, play your favorite Audible book in the background while playing your favorite game.
Part 4. Comparison of Two Methods to Stream Audible to Xbox One
Here, we have summarized the advantages and disadvantages of the above two methods for your reference. In this way, you can make the choice that meets your needs to get Audible for Xbox One.
Advantages
Disadvantages
Score
Microsoft Edge Browser
● Safe and easy to operate
● No Audible app is required
● Browser will often crash
● Dependent on a stable network
⭐️⭐️⭐️
AudFree Audible Converter
● Play Audible on Xbox One offline
● Back up Audible to USB permanently
● Lifetime solution
●Free trial converts only the first minute of Audible audio
⭐️⭐️⭐️⭐️
Part 5. Troubleshoot Audible Audio Not Working on Xbox One
Some users may experience audio issues with their Xbox One, which may be caused by incorrect sound settings or using a corrupted HDMI cable connection. If your Audible audio does not play or has no sound on Xbox One, there are several solutions you can try to troubleshoot.
1. Check the volume of TV. Check if your TV volume is turned down or muted. If you are using external speakers to play Audible, make sure it is turned on and connected to your Xbox console.
2. Check the volume of Audible audio. If your Audible audio itself is faulty or has no sound at all, it won't make sound on Xbox One either.
3. Check the HDMI cable and port. Check the HDMI cables and ports on your TV and Xbox One for any signs of damage. You can blow out the dust and dirt, reconnect the cables, and test to see if Audible books will play properly.
4. Restart the Xbox One. If a small error is causing the Audible audio playback error, then restarting the Xbox One will successfully resolve the issue.
Part 6. In Conclusion
You can listen to Audible on Xbox One via Microsoft Edge browser or USB. If you want to play Audible audiobooks while playing games without interruption, you'd better use AudFree Audible Converter to backup Audible to USB for offline playback on Xbox One. Just take action to enjoy Audible listening feast on Xbox console.