In a glimpse, Deezer and Tidal have many similarities. For example, both of them allow users to access millions of tracks by a simple tap of the touch screen. But, Deezer vs Tidal, which is better?
Comparing these two music streaming services is quite a daunting task. Deezer has an extensive catalog and a more wide-ranging CD-quality tier. While Tidal boasts of superb sound quality and hi-res intuitive interface among other features.
To help you find your answer to which is better, Deezer or Tidal, today, we will look at tons of differences of Tidal vs Deezer in a deeper way. After reading this article, you can choose your favorite streaming music service to expore music.

Part 1. What Is Deezer vs What Is Tidal
What Is Deezer
As a French music service, Deezer provides an easy-to-use option with music addicts to listen to over 100 million songs and podcasts online on many devices via its own app or web player. The music comes from the following record labels, containing Warner Music Group, Sony Musc, as well as Universal Music Group.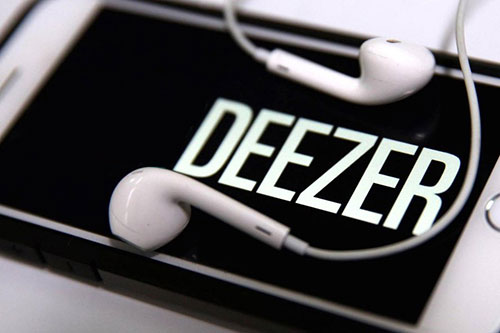 What Is Tidal
As a subscription-based streaming music service, Tidal is famous with its music quality, including CD quality and MQA quality. Nowadays, it also provides a free option for users to listen to music, playlists podcasts, music videos online with ads. It has over 80 million songs and 350,000 music videos on its platfrom for users to discover new favorite music.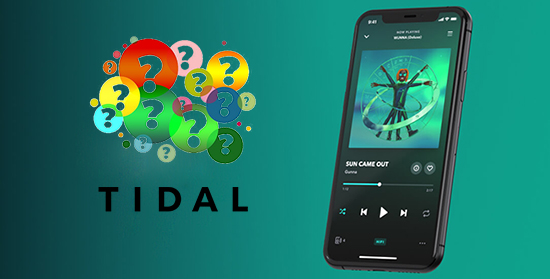 Part 2. Deezer vs Tidal Sound Quality
Deezer HiFi vs Tidal HiFi Plus Sound Quality
Tidal vs Deezer audio quality has a lot in the dock. Let's focus on the higest quality first. Deezer HiFi CD quality has gotten to a higher note. Its upgrade from the 'better' option has enabled it to offer exclusive results. It has landed at a better offer of 'HiFi' at 1411kbps.
When it comes to Tidal HiFi Plus, its sound quality proves to be greater than Deezer. It can not only provide the HiFi sound at up to 9216 kbps, but also have Master Quality audio, Dolby Atmos, Sony 360 Reality Audio to help users get the greatest streaming quality.
Both Deezer HiFi and Tidal HiFi Plus offer uncompressed audio files encoded in FLAC format.
Tidal HiFi vs Deezer Premium Audio Quality
Tidal HiFi users have the chance to enjoy and download HiFi music at up to 1411kbps, what Deezer HiFi subscribers can get. It's at up to CD quality with a FLAC format based 16-bit/44.1 kHz. Meanwhile, Deezer Premium users can only stream and enjoy 320kbps audios across your devices.
Tidal vs Deezer Sound Quality for Free Users
The sound quality for Tidal or Deezer free users is almost the same. Deezer Free's audio quality is at 128kbps and files are encoded in MP3 formats, while audio quality for Tidal Free is 160kbps. In short, Tidal is a little better than Deezer. If you are more focused on music quality, Tidal should be your first choice.
Here is a list that you can see the differences intuitively among Deezer HiFi vs Tidal HiFi Plus, Tidal HiFi vs Deezer Premium, and Deezer Free vs Tidal Free.
| | |
| --- | --- |
| Deezer HiFi | FLAC - 16 bit 1,411 kbps |
| Tidal HiFi Plus | FLAC - 16 bit, 44.1 kHz or MQA - 24 bit, 96 kHz |
| Deezer Premium | MP3 - 320 kbps |
| Tidal HiFi | FLAC - 16 bit 1,411 kbps |
| Deezer Free | MP3 - 128 kbps |
| Tidal Free | AAC - 160 kbps |
Part 3. Deezer vs Tidal: Subscription Service
Deezer Price Plans
Deezer brings on board 4 pricing tiers among which contain 1 free tier. The Deezer Premium+ charges about $9.99 per month. Even though these options limit sound quality to 320kbps, there are no annoying ads during the streaming session. There is also the option of Deezer Family, at a monthly fee of about $15. This choice covers up to 6 profiles while letting you enjoy limited mobile app use.
Note: With a free Deezer subscription, you can only listen to Deezer songs and playlists online. If you'd like to play them offline, you'd better download Deezer music offline with a professional Deezer music downloading tool.
Tidal Price Plans
Tidal knows how to lock in its subscribers, a move that is evident from its 50% discount for students who make monthly payments. All you need is a valid university email account for you to enjoy these huge benefits. Even with such discounts, Tidal has no free tier except a 7-day trial. But, its premium includes 'high quality' at 320kbps. The possibility of gaining access to lossless content is also present with the Tidal Hi-Fi tier at a cost of $19.99 per month.
Note: It is important to know for everyone, especially for those who are new to Tidal, without subscription, you can't listen to Tidal music offlline.
A list comparison of Tidal vs Deezer subscription plans is here:
| | |
| --- | --- |
| Tidal HiFi Plus vs Deezer HiFi | $14.99/month vs $19.99/month |
| Tidal HiFi vs Deezer Premium | $9.99/month vs $9.99/month |
| Tidal Family vs Deezer Family | $14.99/month vs $14.99/month |
| Tidal Free vs Deezer Free | $0.00/month vs $0.00/month |
| Other Options for Tidal Users | 50% off for Student, 40% off for Minitary, 40% off for First Responders |
| Oother Options for Deezer Users | 25% off for Deezer Premium Annual, 50% off for Student |
Part 4. Tidal vs Deezer: Music Library
Speaking of Deezer vs. Tidal music library, both have millions of available tracks. Official figures show that Tidal offers 80+ millions songs and 350,000 music video while Deezer collects 90 million tracks, playlists and podcasts. So to speak, Deezer almost covers almost all types of music on various filed. Both what you find and don't find on Tidal can be serached on Deezer. Given this perspective, Deezer gives the edge over Tidal.
Part 5. Deezer vs Tidal: Compatibility
Tidal music streaming service is accessible via many applications. Besides, it's a grooming platform for high names like Kanye West, Rhianna, etc. and helps you interact with such artists by enabling access via the desktop app and mobile client.
Furthermore, recent reports show that Tidal has expanded into TV apps, Apple CarPlay and iTunes. Other networked hi-fi products are also in the picture, including Bluesound, Sonos, Cyrus players, and Google Chromecast.
Tips: If you'd like to play Tidal music on other devices without Tidal app, you can use AudFree Tidal Music Converter to convert Tidal music to MP3, FLAC, WAV, AAC, M4A and M4B with zero quality loss. And then you can transfer converted Tidal files to any device for listening.
Unlike Tidal, Deezer doesn't have artist window exclusives. But, it is also compatible with many devices, including wi-fi speakers and systems. Be it Android Auto, Parrot in-car systems, CarPlay or Yamaha MusicCast devices, Deezer music streaming service lets users have their way with whatever device.
Part 6. Deezer vs Tidal: Availability
In terms of applicability, Deezer has got an all-inclusive portfolio which makes it available in 182 countries. Its little secret comes in stocking a diverse range of tracks. As a matter of fact, Deezer does not have an album or artists window's exclusives, a move that enables it to grow in business by larger size.
Tidal has been on the rise especially after its celebrity-studded re-launch three years ago. Now, it is available in 56 countries. Although in this regard, Tidal is not a patch on Deezer, Tidal is intent on expanding internationally in the near further. As it grows, great content from Tidal keeps coming more. For Tidal users, that's something to look forward to.
Part 7. Tidal vs Deezer: Music Discovery
Same as Tidal's distinctive high resolution music, its feature of discovering new music is equally impressive. It comes with a "What's New" section contains expertly curated playlists, albums, artists, podcasts, and Tidal videos, etc, which are categorised by genres, moods, events and more. Also, it suggests tracks and playlists according to your preference and usual practice.
With the music library of 90+ million tracks, Deezer designs channels, playlist, shows, and search to explore music. Not simply can you enter the specific artist, album, song, etc in the search to bar to locate what you want from Deezer, but also go to channels for curated content based on your taste. As for the playlists and shows, the former is designed to automatically divide songs that you play into appropriate playlist, and the latter is for daily recommendation.
Part 8. Deezer vs Tidal: User Interface
Even though these two streaming music services are among the highly rated, Tidal vs Deezer have nothing in common when it comes to usability.
Deezer has an easy-to-navigate kind of interface, inclusive of a lyrics feature. This lets you see the lyrics whenever you select a track to play. Furthermore, its appearance and interface are pretty clean with lots of space to make any good moves.
When it comes to Tidal, the flow functionality acts like an aiding agent that finds any genre of music to fit your mood of the moment. It can further play random music depending on your favorites or suggest new music for you.
Part 9. Which Is Better: Deezer or Tidal
All in all, what serves the purpose of streaming music is its ability to offer you quality music. A detailed look at Deezer HiFi vs Tidal HiFi proves that Tidal is the option to fall for especially for its high fidelity audio. Even though Deezer is not yet near this mark, it is still a preferred choice by most users.
Apart from being available in almost all the countries, Deezer's user interface is simple, enabling people of all walks to sail through with much ease. It is the simple pin-points that make Deezer an ever-ready market for music lovers. But, Tidal seems to be on the mission of widening the scope of upcoming artists.