On October 20, 2020, Tidal announced a new casting feature called 'Tidal Connect'. It allows users to control music streaming on compatible devices directly from the Tidal mobile app.
Tidal Connect, does this name immediately remind you of Spotify Connect? Because for me it does. Some say that Tidal Connect is like Spotify Connect for Tidal, but capable of offering music in a lot higher quality. If you are interested, keep on reading to learn more about this new casting feature from different aspects.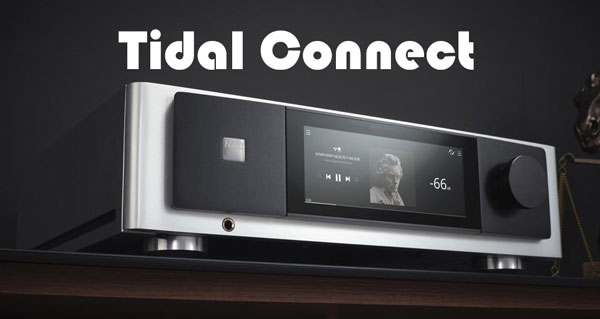 What is Tidal Connect?
To put it simply, Tidal Connect allows users to turn the native Tidal app into a controller for connected devices. This new feature is both available to Premium and HiFi subscribers.
Different from streaming through Bluetooth or Airplay that transmit signals from one device to another, the receiving streamer or computer can stream the music from the cloud via Tidal Connect. This means you can get the maximum audio fidelity, Tidal's MQA music which can't be preserved via Airplay or Bluetooth.
Before this launch, the wireless solutions for MQA or lossless streaming require an expensive subscription to third-party software like Roon or via UPNP. Tidal subscribers can also use Chromecast to stream music to Chromecast-enabled devices and control music playback within the Tidal app easily, but not in hi-res quality. Therefore, having a solution straight from the music streaming app like Tidal Connect is the right way forward.
There is no doubt that the Tidal Connect is versatile as it is a native feature. Not only does it support the CD-quality casting, but also it can cast the hi-res (MQA) tracks and Dolby Atmos Music to certain MQA-enabled Tidal devices.
How to Use Tidal Connect
Step 1. To enjoy Tidal's high-quality music on external speakers, select the track/album/playlist you want to play, and then select the connect icon on the 'Now Playing' page.
Step 2. A list of nearby available devices to stream through will be brought up to you. Make sure the device you wish to connect is under the same WiFi network as your Tidal app or is in pairing mode. Select your desired device to pair.
Step 3. Once paired, the TIDAL app now serves as a Tidal remote. You can now control Tidal from phone.
It is also worth mentioning that TIDAL is compatible with some smart assistants that enable voice controls. You can find this option in the Settings section of your Smart Devices app and link your Tidal account with selected smart device to enable voice control.
Supported Devices for Tidal Connect
So what are the Tidal Connect-enabled devices? The first wave of partners for Tidal Connect include Cambridge Audio, StreamUnlimited, Bluesound, KEF, Lyngdorf, iFi audio, DALI, NAD, and Naim Audio. And we believe that Tidal is adding more brands to this list in any near future.
Does Tidal Connect work with Tidal's desktop app? - Yes! Mac and Windows users are also invited to the Tidal Connect party.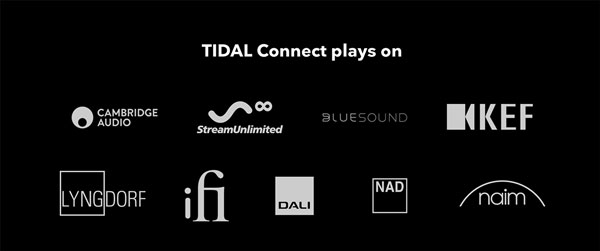 Bonus: How to Download Tidal MQA Music for Offline Playback
As is known to many, Tidal offers two kinds of subscription plans: Tidal Premium and HiFi. With Tidal HiFi, subscribers get to enjoy many tracks in MQA quality, but what if your devices are not among the above list of the supported devices for Tidal Connect? Don't worry. We are here to provide you an ultimate solution that enables you to download Tidal MQA tracks to popular audio formats for offline playback on any device.
AudFree Tidal Music Downloader is an initiative and professional tool designed to download and convert Tidal MQA streaming music into various formats including MP3, WAV, FLAC, WAV, AAC, M4A, and M4B. As a leading character in this game, this powerful software can preserve 100% lossless music quality with all ID3 tags information kept, such as artists, titles, albums arts, genre, etc.
AudFree Tidal Music Downloader offers a free trial for both Windows and Mac users to experience the full features in it. If you use the software on a Windows computer, it can even run at 5X speed to download Tidal music once started.
Simple Steps to Download Tidal MQA Music
Step 1. Launch AudFree Tidal Music Downloader. And the Tidal app will open at the same time. Right-click on the Tidal MQA tracks you wish to download and copy its link, paste it to the search bar of the AudFree software. Hit the '+' button to load.
Step 2. Set output format Tidal MQA songs. To preserve the best of Tidal Music, you can select the output format as FLAC, bit rate at 320kbps, and the sample rate at 48000 Hz.
Step 3. Download Tidal music losslessly. Press the 'Convert' button and AudFree Tidal Music Downloader will work at high speed to download music losslessly with all metadata kept.
Once the downloading is done, click the 'converted' icon to locate downloaded Tidal music files in the destination folder on your computer. You are now free to play this music on any device even without the support of Tidal Connect.
What's Your Opinion on Tidal Connect?
Someone from Audio Science Review tried Tidal Connect with the Bluesound Node 2 on the first day of its launch and said that it works OK from Android phone and iPad gaplessly. When he powered up the Node, the app asked for a firmware update. Once updated, the Node appeared on the Tidal now playing list. But this user also noticed something odd that the track time only updates every 5 seconds.
Naim claims that they will be introducing Tidal Connect support in 2021 with a free firmware upgrade. And Cambridge Audio is also working on their soon-to-be-available firmware update that will enable users to stream Tidal music at one touch within the Tidal app.
Spotify has this amazing feature 'Spotify Connect' that is easy to set-up long ago. Many Tidal subscribers have been expecting the same feature for Tidal. Now this day finally came. Will this be a gamechanging for Tidal? Will it help gain more subscribers for Tidal? What's your opinion on Tidal Connect? Let us know by commenting below.
Oct 27, 2020 7:00 PM
Posted by Alex Wilson to News