Spotify is a music streaming service that has become increasingly popular in recent years, with millions of users tuning in every day to listen to their favorite songs and discover new music. While the platform offers a free version, many users opt for the premium subscription to access additional features such as ad-free listening, offline playback and high-quality audio.
However, the cost of a Spotify Premium subscription can add up over time, leading some users to seek out alternative ways to access Spotify Premium for free. Spotify BIN is one of those ways. What is it? How does it work? In this article, we'll go over all the information about BIN Spotify Premium.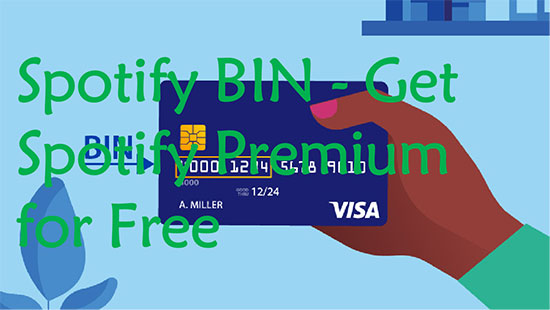 Part 1. What Is Spotify Premium BIN
Spotify Premium BIN refers to a specific type of credit card number that can be used to access premium features on the popular music streaming platform, Spotify. BIN is the Bank Identification Number, which is the first six digits of the credit card number. These numbers are unique to each bank and can be used to identify the issuing institution.
In the case of Spotify BINs, these are credit card numbers that have been generated or obtained through various means, such as hacking or purchasing from third-party sellers. These numbers can then be used to sign up for a premium account on Spotify without having to pay for the service.
Part 2. How to Use Spotify BIN to Get Free Spotify Premium
With a valid BIN Spotify, you will have free access to Spotify Premium music and streaming content library. How to make Spotify Premium using BIN? You'd better install and use VPN to generate Spotify BIN and then use the card number to purchase Spotify Premium service. Check out the detailed tutorial below.
Requirements
✔️ Good network connection
✔️ Stable VPN connection
✔️ Available CC generator and BIN checker site
How to Use Spotify Premium BIN
Step 1. Find a valid Spotify BIN or choose one directly from Part 3.
Step 2. Use the BIN generator for Spotify to generate credit card details, i.e. go to namso-gen.com to do so.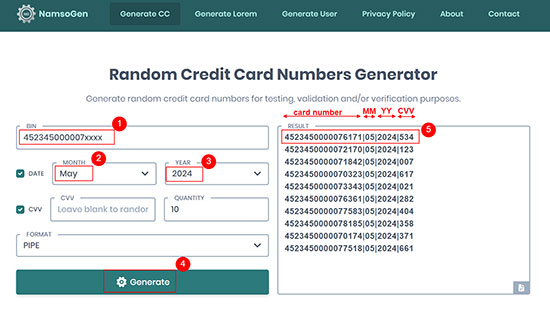 Step 3. Navigate to mrchecker.net to confirm that the generated credit card is LIVE. if not, use another valid Spotify BIN.
Step 4. Enable the VPN service and connect the VPN server to the BIN's country of origin.
Step 5. Sign up for Spotify Premium and provide the generated credit card details during the registration process.
Step 6. Now, you can enjoy all the benefits of Spotify Premium free of charge.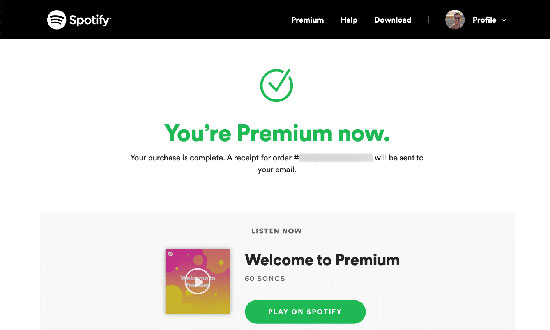 Part 3. 100% Working Spotify BINs
Spotify BINs come and go, and it can be challenging to find a working one. However, there are several BINs Spotify that are currently working in 2023. Here are some for you to choose from.
New Spotify BINs in 2023
| Spotify BINs | IP | Live |
| --- | --- | --- |
| 5144400 | Ecuador | ✔️ |
| 5297500 | Kenya | ✔️ |
| 516579 | Australia | ✔️ |
| 376517 | Brazil | ✔️ |
| 44110 | USA | ✔️ |
| 457529 | Panama | ✔️ |
| 53876 | USA | ✔️ |
Spotify BIN Credit Card Details
We have also compiled a list of some of the available credit card details for your reference. Note that before using Spotify BIN, connect to the VPN server in the country where your IP address is located.
| BIN | Expiry | CCV | IP |
| --- | --- | --- | --- |
| 55389025x62xxx1x | Random | Random | Spain |
| 536768588265xxxx | Random | Random | Ecuador |
| 43867950534xxxxx | 10/26 | Random | Thailand |
| 512726xxxxxxxxxx | Random | Random | USA |
| 55881000xxxxxxxx | Random | Random | USA |
| 45101430047xxxxx | Random | Random | Canada |
Part 4. Alternative Way to Get Spotify Premium for Free
While Spotify Premium BIN may seem like an enticing way to access premium features on the platform without paying, it comes with significant risks as well as putting your personal information at risk. Instead, you might consider using a more secure third-party tool to get Spotify premium free hack, such as the powerful AudFree Spotify Music Downloader.
Actually, it allows you to download songs, albums, and playlists from Spotify without a premium account. You can save Spotify as MP3, FLAC, WAV, or other popular formats locally. And it also preserves the original audio quality of Spotify songs, so you don't have to compromise on sound quality. Compared to Spotify BIN, it offers a safer and more secure way to listen to Spotify Premium music offline for free.
AudFree Spotify Playlist Downloader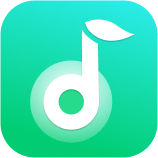 Download Spotify songs, albums, playlists, etc. locally
Convert Spotify to MP3, WAV, FLAC, AAC and other popular formats
Well preserve original audio quality and ID3 tags
How Does AudFree Spotify Music Downloader Work
Step 1. Install AudFree Spotify Music Downloader and launch it. You can see that Spotify application is also opened automatically, where you can select your favorite Spotify songs. Then add them to the tool's main interface directly by dragging and dropping actions.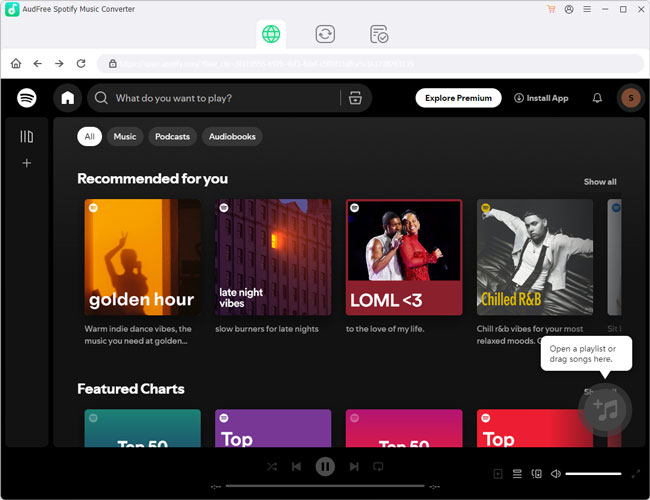 Step 2. Click "Menu" > "Preferences" in the upper right corner, and then click "Convert". You can choose one of the provided formats like MP3, M4A, WAV, FLAC, etc. as Spotify music output format. You can also change the channel, sample rate, bit rate, etc. to maintain the high quality of Spotify output.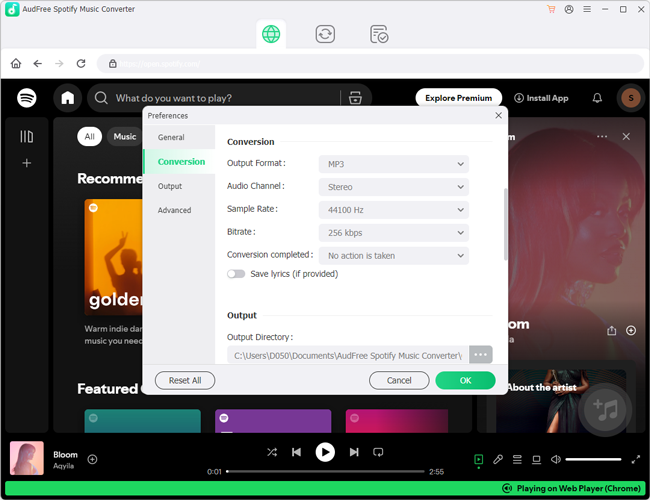 Step 3. Click the "Convert" button to start converting Spotify to MP3 or other formats. No need to wait for a long time because it converts at 5X speed. After it's done, you can go to your local folder to view the downloaded Spotify songs and play Spotify offline without premium on other devices.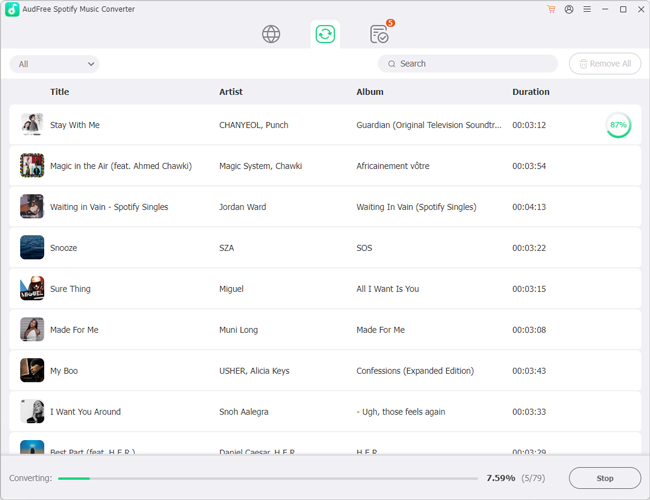 Part 5. In Conclusion
It looks like an easy way to get Spotify Premium for free using Spotify Premium BIN, but due to its unsafe nature, we don't recommend it. Instead, you can use other alternative methods such as AudFree Spotify Music Downloader to get Spotify Premium free hack in a legal way. Then enjoy your free Spotify Premium tour to the fullest.