Q: I prefer to convert Audible to MP3 in order to play Audible audiobooks on my favorite MP3 player. But now, the audiobooks downloaded from the Audible app for mobile appear to be encoded as AAXC files, what's going on? Is it possible to convert Audible AAXC to MP3?
Indeed, there are many people who have encountered the same situation. By updating to the latest Audible app for Android and iOS, downloaded Audible books are saved in AAXC format, which is Audible's innovative encryption of its audiobooks. To answer your confusion, here, we'll explain what Audible AAXC is and discuss why Audible adopts its format. Of course, we will describe two effective ways to convert AAXC to MP3 best, online and free via AAXC converters.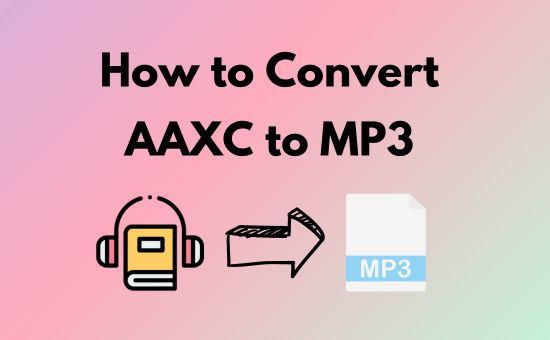 Part 1. What Is Audible AAXC File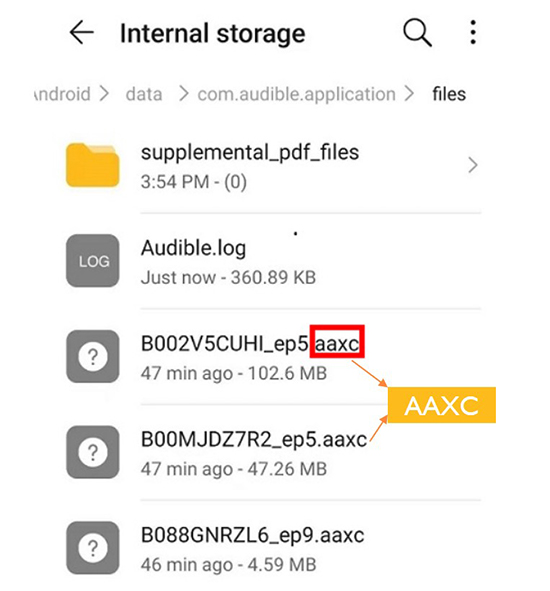 You should have heard of Audible AAX or AA before, as for Audible AAXC, it's actually the new data file format of audiobooks from the Audible app. AAXC is available for the Audible app for Android and iOS as of June 20, 2019. As an enhanced format of AAX or AA, it is still protected by digital rights management.
Nowadays, all audiobook files from the mobile Audible app are transferred to AAXC. It has completely replaced the AA/AAX format on mobile because it is much less likely to be cracked. All AAXC files are only compatible with devices that support Audible for Android or iOS. In other words, the Audible app for mobile is the only AAXC player.
Part 2. How to Convert AAXC to AAX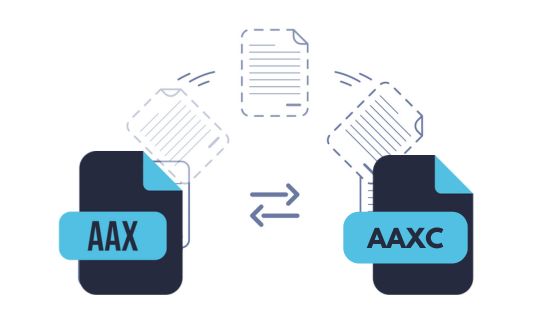 Can you still download Audible audiobooks in AAX instead of AAXC to get better playback? If not, how do you convert AAXC to AAX? If you've ever tried to rename the extension of an AAXC file, then you must know that it's impossible to change the original file type.
Fortunately, the AAXC format is only present in downloaded audiobooks from the mobile Audible app, while audiobooks obtained from the Audible desktop app are still saved in the AA/AAX format. Therefore, you can directly download Audible audiobooks of the same title in AAX from the desktop app without having to use the mobile app.
Part 3. How to Convert AAXC to MP3 - Best Way
When it comes to converting AAXC to MP3, you will find that it's not an easy task because almost all Audible converters on the market are not compatible with AAXC. To convert AAXC to MP3, the best workaround is to convert AAX to MP3 instead of AAXC files. You can download AA/AAX audiobooks of the same title from the Audible website on your computer. Then it is especially simple to perform format conversion using any Audible to MP3 converter.
AudFree Audible Converter is undoubtedly the first choice as an Audible AAXC to MP3 converter. It is well designed to unlock the protection of Audible AA/AAX. Also, it can convert Audible to MP3, FLAC, WAV, AAC, etc. with 100% high quality and full ID3 tags.
Adopting the latest technology, it can run at 30X faster speed during the conversion process. Meanwhile, there are various built-in functions for you to edit your downloaded Audible MP3 files, for example, you can manually adjust the volume, speed and pitch of the audio. For your reading convenience, you can automatically split large Audible audiobooks by chaptes.
AudFree Audible Converter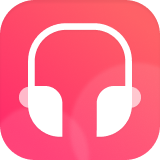 Losslessly convert Audible AAX to MP3, FLAC, WAV, AAC, M4A, M4B, etc.
Release protection from Audible, iTunes audiobooks, Apple Music, etc.
Split Audible audiobooks into several small segments
Listen to Audible MP3 audiobooks on any device and player
How to Convert Audible AAXC to MP3
Step 1

Add Audible Audiobooks to iTunes

Download and install AudFree Audible Converter on your computer desktop. Open your iTunes library and input Audible books into the "My Audiobooks" section. Then please move your mouse and click on File > Library > Import Playlist. Please remember to authorize your Audible account on iTunes.
Step 2

Stream Audible Audiobooks to AudFree Auditior

Open this AAXC to MP3 converter and iTunes will automatically reopen. Then you have two ways to import Audible audiobooks for conversion. The first one is to drag and drop Audible files from iTunes to this tool. The second one is to add the target audio files by clicking the first "Add" icon in the bottom left corner of the main interface.
Step 3

Redefine Audible Output Format as MP3

Please click the "Format" icon on the left side of the large "Convert" column, then a new setting window will appear. Here, you can customize the Audible output format as MP3, AAC, M4A, WAV, or other formats shown on the screen. Furthermore, the audio quality can be reset by changing the codec, channel, sample rate, or bit rate.
Step 4

Convert Audible AAXC to MP3

Once all the above steps are done, just press the huge "Convert" button in the lower-right corner. The program will start converting the open source AAXC files to MP3. The conversion will not last long because it runs at 30X faster speed in ideal conditions. When the conversion is finished, please don't forget to locate the destination folder to get your AAXC MP3 Audible files. You just need to go back to the main page and click the "Converted" icon.
Part 4. How to Convert AAXC to MP3 Online Free
Looking for an online way to get AAXC MP3 file? Aconvert.com is just such an AAXC to MP3 converter online as you need. It supports converting all types of audio, eBooks, videos, files, etc. to many output audio formats like MP3, FLAC and WAV. This way, you can easily convert Audible AAXC to MP3 without installing additional applications.
How to Convert AAXC to MP3 Free Online via Aconvert.com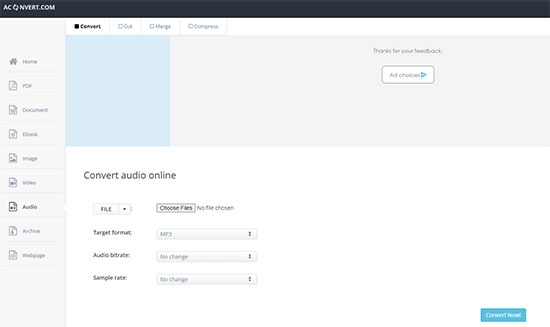 Step 1. Launch your desktop browser to visit the official Aconvert.com website, then select the Audio section from the left sidebar.
Step 2. Click the "Select Files" button to add local Audible audio files from your computer. Alternatively, it can select the target file from Google Drive, URL, or Dropbox.
Step 3. Select MP3 as the target format for the Audible file. After that, set the audio bit rate and sample rate as needed.
Step 4. Now, press 'Convert Now' button to start the conversion process. When finished, tap to the 'Download' icon to save the Audible MP3 file to your computer.
Part 5. FAQs about AAXC to MP3
Q1. How to Convert AAXC to MP3 for Free?
As mentioned above, Aconvert.com is a free open source tool that can be used to convert Audible AAXC to MP3 online free.
Q2. How Do I Listen to AAXC Files?
The official way to listen to AAXC files is to use the Audible app for iOS and Android. But you can also convert AAXC to MP3 tracks with the AudFree AAXC Converter. In this case, you are able to listen to Audible offline on a wider range of devices.
Q3. Can VLC Play AAXC Files?
In general, VLC can't recognize AAXC files. If you would like to listen to AAXC audiobooks via VLC player, it's necessary to convert AAXC to VLC compatible audio files beforehand.
Q4. Why Does Audible Use AAXC Format?
It is beneficial for Audible to protect audiobooks with this new AAXC format. It provides extra address protection, making it increasingly difficult to convert AAXC to MP3 and other files. Put another way, it will be a daunting task to download and transfer Audible AAXC files to more devices, not to mention those that do not support the Audible app.
Q5. What Is the Best Audio Format for Audible Audiobooks?
For lossy formats, MP3 is the best choice because it is so compatible and widely used. For lossless formats, you'd better choose FLAC to preserve as much audio quality as possible. By the way, you can use AudFree Audible Converter to download Audible MP3 files without any quality loss.
Part 6. In Conclusion
Now you can successfully download and convert AAXC to MP3 through the best AAXC converters for better playback. Further, it is convenient to convert Audible MP3 files to mobile devices or other portable players for offline enjoyment. Do you have other ways to convert AAXC to MP3? Please feel free to share with us in this comment section.