Can I listen to Audible books on MP3 players? When I entered Audible US Help Center, I was informed that users could easily transfer Audible audiobooks to an MP3 player. But it seems there is something wrong that happened when I followed the one-by-one steps to add my Audible files to the MP3 player. What's the point I missed? Is there any practical tip to make it possible? - From Reddit
There are various reasons for audiobook lovers to add Audible books to MP3 players. For example, it's more convenient to play audiobooks on a portable MP3 player than carry a big phone while exercising outside. On the ground that many Audible users have no idea how to make it, we will show you three detailed workarounds to download Audible books to MP3 players including converting Audible to MP3 free online while introducing some information about Audible.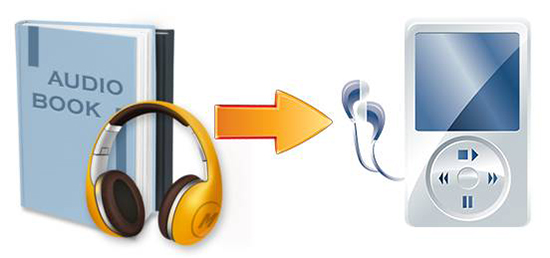 Part 1. Something about Audible to MP3 Player You Need to Know
What Are Audible Compatible MP3 Players
Audible audiobooks are compatible with a wide range of MP3 players. Here are the most popular Audible-compatible MP3 players:
1) iOS, Android devices, and Fire Tablets (Free)
2) SanDisk Sansa
3) Creative Zen
4) Sony Walkman
5) Windows Phone
6)Microsoft Zune
7) Alexa devices
8) Kindles Products (Except for Kindle Keyboards and Touch)
9) Victor Reader Stream
10) Mac and Windows computers

Note: Not all MP3 players are compatible with Audible audiobooks, please check the specifications of your device before purchasing Audible subscriptions. And please update the firmware of some older MP3 players for compatibility with Audible audiobooks.
But if you have a comapatible Audible MP3 player, the next two apps - AudibleSync and Audible Manager can help you to make it. So, let's have a look at them.
What Are AudibleSync and Audible Manager
AudibleSync, a downloading app developed by Audible, supports you to download and sync your audiobook progress across multiple devices and aid you to listen to Audible offline. In this way, you can seamlessly switch between your mobile, tablet, or computer while listening to Audible audiobooks with locating the same place you read in the audiobook on other devices. It is available on both Windows 10 and Windows 11.
Audible Manager, a desktop app, facilitates you to download your purchased audiobooks from Audible to your computer and manage those the audibook library on Audible. Also, it empowers you to transfer your audiobooks to Audible-compatible MP3 players and burn Audible audiobooks to CDs. However, Audible Manager is being phased out in favor of the newer Audible app for Windows and Mac.
Part 2. How to Put Audible Books on MP3 Player [Official Ways]
It can't be denied that Audible files are compatible with MP3 players. But as we stated above, not all MP3 players support the audiobooks you purchased from Audible.com. As a consequence, before starting to download and move Audible books to MP3 players, please make sure the target MP3 player is included in the supported list of Audible.
Since there is no Audible app for MP3 audio players, you need to use Audible Manager or AudibleSync for Windows to download Audible books as MP3 and import them to Audible MP3 players. The detailed steps vary among different Windows OS. Now, you can choose the suitable tutorial as follow to sync Audible files to an MP3 player.
Download Audible Books as MP3 with AudibleSync
Step 1. Install the AudibleSync app for your computer.
Step 2. Connect your MP3 player that is compatible with Audible to your computer via a USB.
Step 3. Launch the AudibleSync app and sign in with your Audible account. Then it will take you to your Audible library.
Step 4. Search for the title of your preferred Audible books or go to 'Library' > 'My Audiobooks' to choose books.
Step 5. Click on the 'Download' button on the right side of the title bar.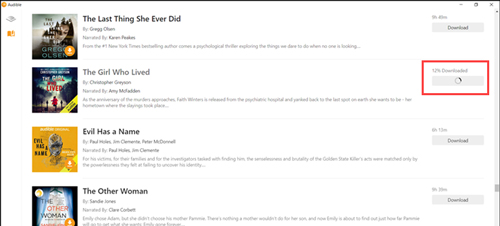 Step 6. Tap on the device icon from the left sidebar to choose your MP3 player.
Step 7. Click on the upper right 'Activate Device' button to enable your MP3 player.

Step 8. Drag and drop the downloaded Audible books directly to your MP3 player folder or click 'Copy to device'.

Afterward, the downloaded Audible audiobooks will be stored on the MP3 player. Please disconnect your MP3 player from your computer.
Make Audible Download to MP3 Player with Audible Manager
Step 1. Download the Audible Manager app on your computer and connect the MP3 player to the computer with USB.
Step 2. Sign in with your Audible account on Audible Manager.
Step 3. From the menu bar, choose the 'Device' and the 'Add New Device' option. It will show up a list of all compatible devices. You need to select the target MP3 player from them and click 'OK' to confirm it.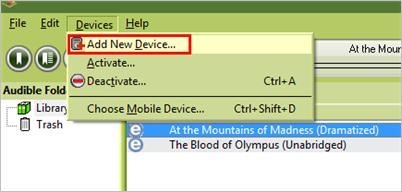 Step 4. There is a prompt if you want to install the component files. You can confirm it and close Audible Manager to wait for the end of the installation process.
Step 5. Relaunch Audible Manager and go to 'Mobile Device'.
Step 6. Right-click on your MP3 player and select 'Activate' from the pop-up window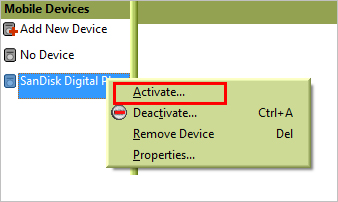 Step 7. Head over to 'Library' to choose the title and hit the 'Add to Device' option.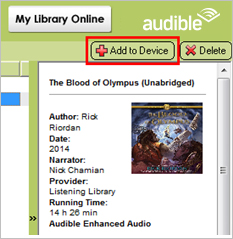 🙆‍ Pro:
● Audible Manager and AudibleSync are free to use.
● Easy to operate.

🙅Cons:
● They are only available on Windows.
● You are required to authorize audiobooks with your Audible account.
● They work for a few Audible-compatible MP3 players only.
● Nee to subscribe to Audible Plus or Audible Premium Plus plans if you wan to download premium audiobooks.
Part 3. Get Audible Audio Books Free Download to MP3 Player [Advanced Way]
The official ways provided by Audible are easy and professional to get Audible books files on a supported MP3 player. However, what if your MP3 player can't be recognized by Audible due to incompatibility? Fortunately, we will introduce an alternative way to make Audible available for any MP3 player here.
Audible books are encoded in AA/AAX format with built-in protected technology, which is the key reason you can't import Audible files to some MP3 players in accordance with your special needs. To break this limitation, you need to get an Audible converter to convert Audible to MP3 which is commonly used in advance.
AudFree Audible Audiobook Converter, working on both Windows and Mac, is such a commercial program, which will be able to convert Audible AA/AAX to universal MP3, FLAC, WAV, AAC, M4A, and M4B and get Audible audiobooks MP3 download free without original quality touched. In this way, Audible users can keep the converted Audible audiobooks as local files perpetually and listen to audiobooks anywhere. Besides, it supports preserving full ID3 tags and splitting by chapter function. So, you can cut your audiobooks into chapters as you like and organize your audiobook library with original metadata information.
AudFree Audible Audiobook Converter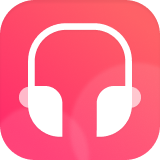 Convert AA/AAX to MP3, WAV, AAC, M4A, FLAC, M4B without quality loss
Keep ID3 tags, chapters and all other metadata info
Convert iTunes audiobooks, Apple Music and other audios too
🙆‍ Pro:
● It helps access Audible books on all kinds of MP3 players.
● Support downloading Audible books to MP3 and other popular formats for free.
● AudFree Audible Converter is available for Mac and Windows OS.
● Allow getting access to converted Audible books files on any player and device.
🙅Cons:
● Need to download the iTunes app.
If you choose the second way, please download and install AudFree Audible AA/AAX Audiobook Converter on your computer in advance by clicking the above 'Download' button. This AudFree Software offers a free trial version to use its main features.
Step 1

Import Audible audiobooks to AudFree Audible Audiobook Converter

When AudFree Audible Audiobook Converter is launched, you can drag and drop the Audible audiobooks to the conversion windows or click the first 'Add' button to choose and add your favorite books.
Note: Before adding Audible files to the converter, please make sure you already imported Audible books to the iTunes library and that your iTunes was already authorized with your Audible account.
Step 2

Set output format as MP3 for Audible MP3 players compatibility

To convert Audible AAX to MP3, please click the 'Format' icon at the bottom-right corner of the main interface. It will pop up a new window, in which you can choose MP3 as the output format for the compatibility of audiobooks for MP3 players and customize other audio parameters, such as the bit rate, sample rate, audio codec, and channel.
Step 3

Convert Audible audiobooks to MP3 files

Please hit on the 'Convert' button at the bottom right of the main interface, this smart Audible converter will start to get audiobooks converted to MP3 player-compatible audio files. After conversion, you can touch the 'Converted' button to locate unprotected Audible MP3 books.
Step 4

Put converted audiobooks to MP3 players

Please plug your MP3 player into the USB port on your computer and then sync Audible unprotected MP3 files to MP3 player storage via the copy-and-paste action. Once done, you can play Audible audio files on all MP3 players without problems. Now, even if you cancel the Audible membership, you can also access those converted audiobooks on any MP3 playes. If you wan to cancel Audible membership, please read on.

How to Cancel Audible Membership

To cancel your Audible subscriptions, please refer to these steps:

Step 1. Navigate to the website of Audible and sign in to your Audible account or Amazon account.
Step 2. Touch on your username from the top page navigation and choose 'Account Details' from the pull-down menu.
Step 3. Tap on the 'Cancel membership' link.
Step 4. Click on 'Continue to cancel' if it asks you to confirm cancellation.

Note: Once canceled Audible subscriptions, you'll receive an email confirmation. Providing that you have unexpired credits or benefits on Audible, please use them before canceling the Audible membership. However, if you are a formal member instead of a free trial user, it is also accessible to your purchased audiobooks for you even after canceling.
Part 4. Verdict
While using the official ways, you may find that all protected Audible AA or AAX format files will be limited to several Audible MP3 players. But with AudFree Audible Converter, you can get Audible download to MP3 and other unprotected formats so that you can listen to the downloads on any MP3 player and device anytime. Have a look at this reliable and safe gadget. Give it a shot!