Gone are the days when DJs had to carry crates of vinyl records or CDs to their gigs. With the advent of digital music, DJs can now access and play millions of songs using their laptops and DJ software. However, not all DJ software is created equal, and not all of them work with popular music streaming services like Spotify. In this article, we'll explore some of the best DJ software that works with Spotify, as well as a tool that allows you to use Spotify with any DJ software.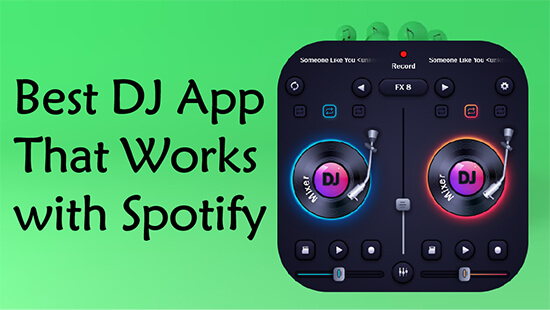 Part 1. Free DJ App That Works with Spotify
Does any DJ software work with Spotify? Of course. If you're looking for free DJ apps that work with Spotify, you have a few options to choose from. Here are three of the most popular ones.
🎶 # 1. Mixonset
Mixonset is a free Spotify DJ app that offers a platform for DJs, music producers, and music enthusiasts to create seamless and personalized music mixes. The platform uses advanced AI algorithms and machine learning techniques to analyze and categorize music tracks based on their musical attributes such as key, tempo, and energy level.
Key Features
✅ Mixonset's AI algorithms analyze music tracks to identify their musical attributes.
✅ It suggests personalized music tracks to create a seamless mix.
✅ It's AI technology automatically matches the beats of different tracks.
✅ Users can adjust various settings such as energy level, tempo, and key.
✅ Compatible with popular music platforms such as Spotify, Apple Music, and SoundCloud.
How to Use Mixonset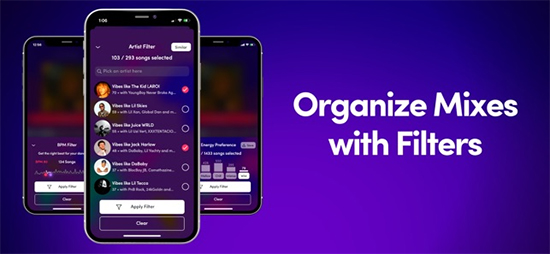 Step 1. Download and install Mixonset on your device.
Step 2. Open the app and sign in with your Spotify account, then browse through your Spotify library to choose the tracks you want to mix.
Step 3. Simply tap on the song to add it to your setlist.
Step 4. Adjust the tempo of each track to match the beat of the previous track, as well as add effects like echo and reverb.
Step 5. You can also adjust the volume levels of each track to ensure a smooth transition between songs.
Step 6. Once you've added all the tracks you want to use and customized your mix to your liking, it's time to start DJing with Spotify.
🎶 # 2. Pacemaker
Pacemaker is a mobile Spotify DJ software that allows users to create and mix music on-the-go. The app offers a range of features for both amateur and professional DJs, including a user-friendly interface, automatic beatmatching, and a range of effects and filters. However, please note that this app was suspended on 26 June 2023. If you don't mind, see below for more information.
Key Features
✅ Intelligent sync feature automatically synchronizes the tempo and beat of two songs.
✅ Pacemaker DJ allows users to extend a particular section of a song or create a new beat.
✅ Come with a range of effects, including filters, delays, and reverbs.
✅ Allow users to create automatic mixes based on the BPM (beats per minute) of the songs.
✅ Integrate with Spotify, allowing users to access and mix tracks.
How Does Pacemaker Work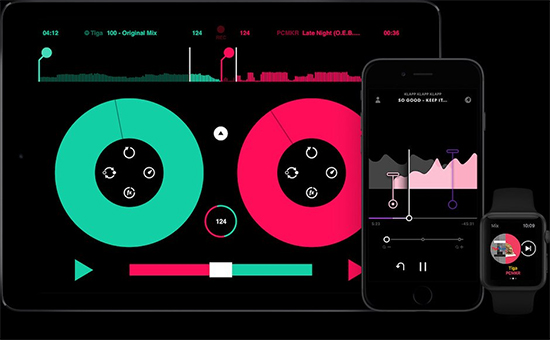 Step 1. Open Pacemaker and tap on the "Spotify" button.
Step 2. Then log in to your Spotify account and authorize Pacemaker to access your library.
Step 3. Tap on the "+" button and select a name for your mix and choose a cover image.
Step 4. Click on "Create Mix" to start building your mix and tap on the "Add Track" button to add Spotify song to your mix.
Step 5. Hit on the "Mix" button to open the mixing interface and simply drag the crossfader from one deck to the other.
Step 6. Use the "Effects" and "Loops" buttons to add additional elements to your mix.
🎶 # 3. JQBX
JQBX is a social DJ app that enables you to DJ with other people's Spotify playlists. You can create your own room and invite friends to join, or join an existing room and DJ with strangers. It is a social platform that connects people through music, allowing them to share their favorite tracks and discover new music together.
Key Features
✅ Allow users to stream music in real-time.
✅ Users can create private listening rooms and invite their friends to join.
✅ Have a powerful music discovery system for finding new music.
✅ Allow users to communicate with each other while listening to music together.
✅ Available on multiple platforms, including desktop and mobile.
How to Use JQBX
Step 1. Open JQBX and create your own room by clicking on the "Create Room" button.
Step 2. Click on the "Settings" button and select "Connect with Spotify", then grant JQBX access to your Spotify data.
Step 3. Simply search for a Spotify song and click on the song you want to play on JQBX.
Step 4. Your selected song will be added to the room's playlist, and everyone in the room will be able to hear it.
Step 5. You can vote on songs by clicking on the thumbs up or thumbs down icons next to each song in the playlist.
Part 2. How to DJ with Spotify on Any DJ Software
The above three tools work well to make DJ software Spotify work. However, not all DJ app supports Spotify integration. This is where AudFree Spotify Music Converter comes in handy. It is a powerful tool that allows you to convert Spotify music to various formats, including MP3, FLAC, WAV, AAC, and more. With it, you can download Spotify songs and playlists locally and use them on any DJ software that supports these formats.
It also retains the original audio quality of the Spotify tracks. This means that you can enjoy high-quality music tracks without any compromise in sound quality. Additionally, it supports batch conversion, which allows you to convert multiple Spotify tracks simultaneously, saving you time and effort. With its high-quality audio conversion, you can mix and match the Spotify tracks to create your own unique DJ set on Any DJ software.
AudFree Spotify Music Converter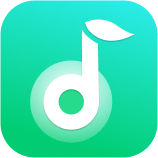 Download Spotify songs and playlists locally for DJ software
Convert Spotify to MP3, AAC, FLAC, etc. on your computer
Mix Spotify tracks on any DJ software
Customize bit rate, sample rate, etc. for better quality
How to DJ with Spotify on Any DJ Software
Step 1

Add Spotify Songs to AudFree SpoDable

When you launch AudFree Spotify Music Converter on your computer, the Spotify application will load immediately. Navigate to the Spotify music library and select the tracks you want to mix. After that, copy and paste the song URL into the search bar at the top of the tool and press the Plus button.
Step 2

Select Output Settings for Spotify Music

Please go to Menu > Preferences > Convert option to configure the output parameters of Spotify music. According to the requirements of your preferred DJ software, select the desired output format such as MP3. Similarly, you can change other parameters such as channels, sample rate and bit rate for better Spotify audio quality in DJ app.
Step 3

Download Spotify Songs Locally to Your Computer

After confirming the settings are correct, click Convert button to download Spotify playlists to MP3 or other popular formats. When it's done, click the Converted icon to view all your Spotify songs in the history list. You are now free to sync them to any DJ software you want for endless mixing.
Part 3. In Conclusion
DJ app for Spotify can make it easier for DJs to access and play their favorite songs. Mixonset, Pacemaker, and JQBX are three free DJ DJ software that work with Spotify and offer a range of features. If you prefer to use a different DJ app that doesn't work with Spotify, AudFree Spotify Music Converter is a great tool that allows you to convert Spotify songs to any format you need. With these options, you can create the perfect playlist for your next gig without any hassle.