Does Tidal work with Android Auto? Great music is perfect for your road trip if you're on the road. It even gets better when playing music at high quality. So, Tidal is definitely a good choice. In fact, Tidal already gave a positive answer in 2018. Tidal users with Android Auto-compatible vehicles can listen to their favorite high-quality music directly from their car dashboard.
If you're not familiar with Tidal Android Auto, don't worry. Here we will show you the two best ways to play Tidal on Android Auto and how to fix Tidal not showing up on Android Auto.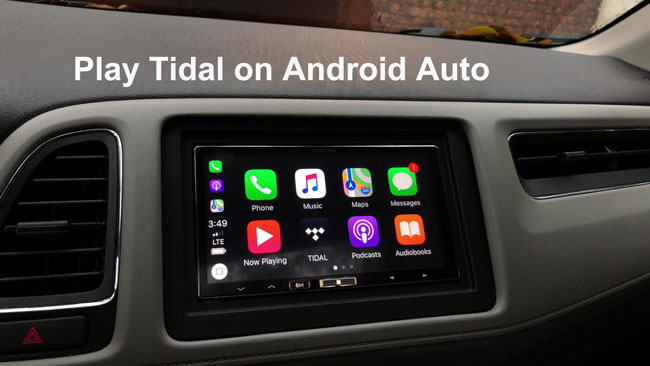 Part 1. How to Stream Tidal to Android Auto from Phone
Many cars are now equipped with high-quality speakers, and users can easily control their HiFi Tidal music through Android Auto. Android Auto Tidal allows users to play their favorite tunes directly from their dashboard. They can easily browse the 'My Collection' and 'Explore' sections. Make sure your Android device is running version 5.0 or higher, and you can follow these steps to access Tidal on Android Auto.
Step 1. Open 'Google Play Store' on your Android device, such as a smartphone.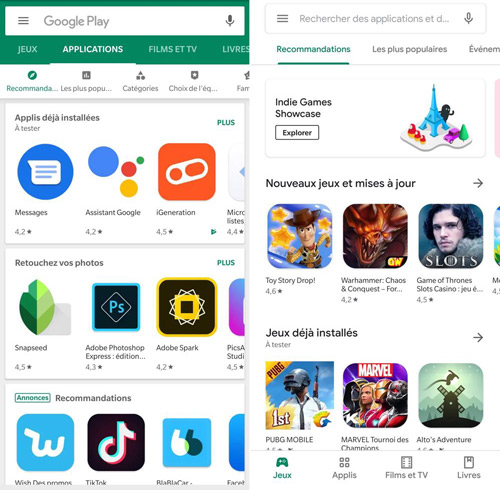 Step 2. Search for the 'Android Auto' app and download it.
Step 3. After installation, connect your Android device to your car via Bluetooth or AUX cable.
Step 4. Now download the 'Tidal' app on your Android device or open it if you already have it installed.
Step 5. Sign in with your Tidal account.
Step 6. After completing all the steps, you are free to play Tidal in the car using Android Auto.
If you want to use voice command to control Tidal with Android Auto, go to 'Settings' > tap on 'Ok Google' detection > turn on the 'Access with voice match' option. You can now voice control to play Tidal with the help of Google Assistant.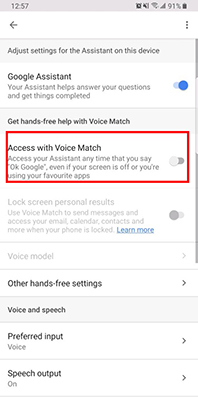 Part 2. How to Play Tidal on Android Auto Offline via the Best Tool
While the Tidal Android Auto integration makes listening to high-quality music very convenient, it does have some issues. For example, Tidal often doesn't show up on Android Auto. Or, many users complain that it needs to re-shuffle an album or playlist every time.
Therefore, here we introduce a more stable way to listen to Tidal music offline on Android Auto. First, you need a reliable tool called AudFree Tidal Music Downloader, which is specially designed to download Tidal music quickly and keep 100% HiFi or Master quality.
With the help of this software, you can download Tidal music locally and then transfer them to Android Auto or any other device you want. Even if you go through a tunnel and your internet connection is poor, or your data plan is low, there will be no interruption to your music.
With the help of the AudFree Tidal Music Converter, you can download Tidal songs on your computer locally. Now, let's see step by step how to import Tidal music to Android Auto for offline listening without limitations.
Step 1

Add Tidal music to AudFree

Once you open AudFree Tidal Music Downloader, it will automatically launch Tidal. Find the tracks or playlist you want in the Tidal app, then copy the link and paste it into the search bar of AudFree Tidable. Press the '+' button to import Tidal tracks into AudFree. Alternatively, you can drag and drop songs from Tidal to its main screen.
Step 2

Customize Tidal music for Android Auto

You can go to 'Menu' > 'Preferences' > 'Convert' and make your personalized-style music by customizing output format, channel, sample rate, or bit depth. Remember to click on 'OK' to save the changes.
Step 3

Download Tidal for Android Auto

Click on the 'Convert' button in the AudFree Tidal Music Downloader's main interface, and it will start to download Tidal music at a 5X speed. After the download process is completed, you can locate the downloaded Tidal music in the 'Converted' list. Now you are available to transfer your favorite Tidal music on Android Auto via an Aux cable and play Tidal in the car freely!
Part 3. How to Fix Tidal Not Showing on Android Auto
Why doesn't Tidal work with Android Auto? Listening to Tidal on Android Auto is a wonderful experience. But it bugs somehow and it's really annoying. You can fix this issue by following the solutions below.
Fix 1. Update Android Auto App and Tidal App
If the Android Auto or Tidal app is not updated, there may be a problem. An update is a must as it usually fixes minor issues. To update Tidal or Android Auto, open the Google Play Store and check for any new versions. You can also try uninstalling and reinstalling both apps to see if that fixes the problem.
Fix 2. Restart Your Device and Apps
Restarting your device often resolves many issues, so you can force close the Android Auto app, then restart your device and the app.
Fix 3. Check If Tidal Is Disabled
If you disabled the functionality of the Tidal app, then Tidal will not appear on Android Auto. Or if you don't use the Tidal app for a long time, then it will be difficult to open.
Fix 4. Use AudFree Tidal Converter
If none of the above solutions work, then you can use AudFree Tidal Music Converter to get Tidal on Android Auto. It doesn't require an Android Auto app, as you can simply download Tidal songs and transfer them to your car to play.
Part 4. Learn More about Tidal Android Auto
Q1: What is Android Auto?
A: Android Auto is an application developed by Google to sync features from an Android device to a car. Once an Android device is paired with the vehicle, Android Auto mirrors qualified apps from the device to the vehicle's display. It comes with a simple, driver-friendly user interface. Supported apps include GPS navigation, music playback, SMS, telephone, and web search. The system supports both touchscreen and button-controlled head unit displays, as well as hands-free operation through voice commands.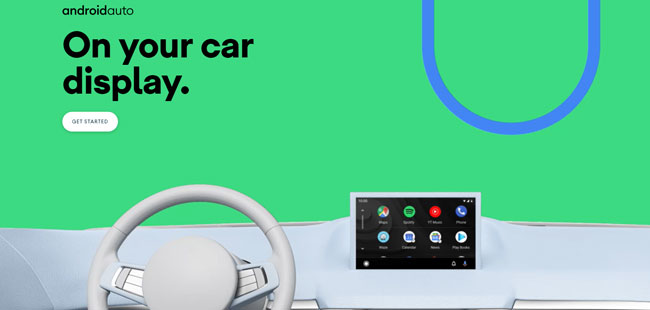 The latest Android Auto is compatible with over 500 different car models. With an Android phone running Android 5.0 or higher with a data plan, you can access Tidal while operating their cars.
Q2: Does Tidal Work with Android Auto?
A: Yes. Tidal's integration with Android Auto allows members to stream their favorite music, podcasts and other content directly from the dashboard of their car. If you're looking for something new for your road trip, you can check out the 'Explore' section to find new and currently trending albums, podcasts and curated playlists by genre. Tidal is even considered one of the best apps on Android Auto.
Q3: Can I Use Voice Commands to Control Tidal on Android Auto?
A: Yes. Like Apple CarPlay, Android Auto also offers voice commands. You can play your favorite Tidal songs or podcasts using voice commands from Google Assistant. To use Tidal Android Auto voice commands, navigate to 'Settings' > 'Ok Google' > 'Access via Voice Match'.
Part 5. In Conclusion
Thanks to Android Auto Tidal integration, users can easily listen to Tidal music in their Android Auto-compatible car. If you don't know how, navigate to Part 1. If you have issues such as Tidal not showing up on Android Auto, you can use the solutions in Part 3 to fix the problem. By the way, you can get Tidal offline on Android Auto with AudFree Tidal Music Converter. This way, you don't need a stable internet connection. You can still hear your favorite tunes as you walk through the tunnel.