With the latest developments in Auto-driving cars, Google has introduced a safety feature, Android Auto, that allows users to connect their Android smartphones with their car's infotainment system, like Apple CarPlay on iOS devices. It provides a simplified interface for accessing various features, such as GPS navigation, phone calls and beat boredom with Amazon Music.
If you are finding it difficult to add Amazon Music to Android Auto, this post is meant for you! We will provide you 4 100% effective ways to play Amazon Music on Android Auto without taking your hands off the wheel.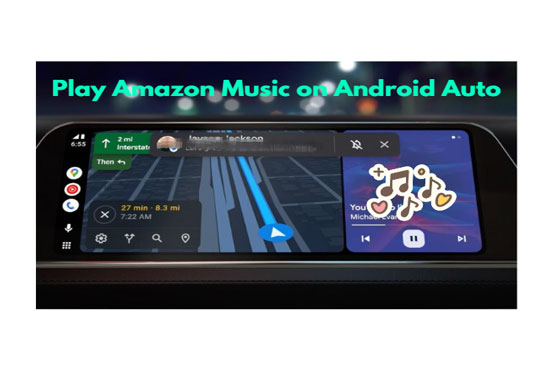 Part 1. How to Play Amazon Music on Android Auto Officially
Does Amazon Music work with Android Auto? Courtesy of Google, the Amazon Music app is now compatible with Android cars. You can download it directly from the Google Play Store. Here is how you go about it!
Install Amazon Music App on Android Auto
Step 1. Open the Google Play Store on your phone and search for "Amazon Music".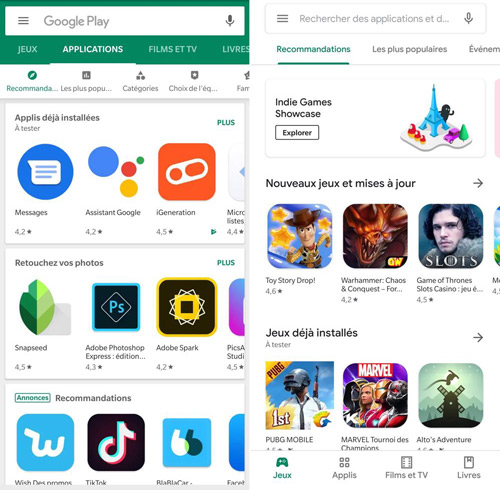 Step 2. Click on the "Download" button to download and install the Amazon Music app on your Android smartphone.
Step 3. Open the Android Auto app on your smartphone.
Step 4. Click "General Settings" to find "Customize launcher" and tap "Choose which apps show in Android Auto and how they appear in the car screen launcher".
Step 5. Select the Amazon Music icon from the list of supported apps.
Step 6. Now you're well on your way to getting the Android Auto Amazon Music app to browse music library, search for specific songs or artists, and create playlists on the go.
How to Set Amazon Music as Default on Android Auto
Setting Amazon Music as the default music player on your Android Auto can be a great way to enjoy your favorite tunes while you're on the go. Then you can play music from your Amazon Music library by using voice commands or by selecting it from the Android Auto home screen. Follow these steps to see how to do it.
Step 1. Open the Android Auto app on your phone.
Step 2. Tap on the menu icon in the top left corner of the screen.
Step 3. Select "Settings" from the menu.
Step 4. Scroll down to "Media" and select "Media apps".
Step 5. Choose "Amazon Music" from the list of available media apps.
Step 6. Enable the toggle next to "Use as default player".
Part 2. Common Ways to Add Amazon Music to Android Auto
In addition to the official method above, you can either choose to play with AUX or USB or connect to Android Auto Amazon Music via Bluetooth. It all depends on your preference. Below is a guide of the two options.
Method 1: Get Amazon Music on Android Auto Using AUX or USB Cable
Connecting Amazon Music using a USB cable or AUX is by far the easiest way to directly use Amazon Music on Android Auto. First, you should ensure that your cable is genuine and functioning and then follow the steps below.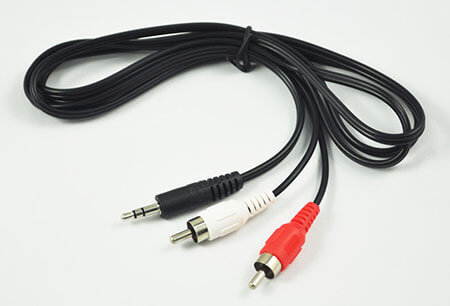 Step 1. Download the Amazon Music app on your phone.
Step 2. Log in to your Amazon Music account.
Step 3. Connect your phone to your car stereo using an AUX or USB cable.
Step 4. Select and play a song on your Amazon Music playlist on Android Auto.
Method 2: Connect Android Auto to Amazon Music via Bluetooth
Typically, modern automated cars come with built-in wireless Bluetooth function that lets you play music from Bluetooth-enabled devices, such as your phone. Here are a few basic steps on how to play Amazon Music using Bluetooth.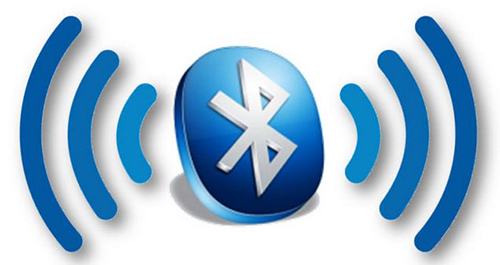 Step 1. Turn on the Bluetooth function on your car and phone.
Step 2. Find the stereo name on the list of devices available for connection to pair your phone to the stereo.
Step 3. Launch the Amazon Music app and play your favorite tunes in your car.
Part 3. Best Way to Make Amazon Music Android Auto Work Offline
Playing Amazon Music on Android Auto offline is a great way to enjoy your favorite tunes without worrying about data usage or connectivity issues. But you'll need an Amazon Music paid subscription to do that. That's why we present to you AudFree Amazon Music Downloader, specialized in downloading all Amazon songs for free and premium users.
It is a fully-featured software that works to convert the rigid Amazon Music file to more popular and playable audio formats such as MP3, FLAC, WAV and many more. It allows you to download Amazon Prime/Unlimited Music tracks without any sound quality loss for perfect enjoyment on Android Auto. With this tool, you can easily add Amazon Music to Android Auto offline and enjoy your preferred songs on the go.
How to Add Amazon Music to Android Auto Offline
Step 1

Adjust Amazon Music Format and Parameters

Start AudFree Amazon Music Downloader on your PC, click on the three-line icon and select "Preferences"> "Convert" options. You can select your preferred audio output format on the appearing interface and adjust a few music parameters such as sample rate, audio channel, bit rate, etc.
Step 2

Add Amazon Music to AudFree Amazon Music Downloader

Select the songs you want to play on Android Auto from Amazon Music app. After that copy the music item link and paste it into the search bar at the top of AudFree Amazon Music Downloader, then press the "Add" button next to it.
Step 3

Download and Convert Amazon Music

Click on the "Convert" option to begin the simultaneous download and conversion process. Wait until the process is complete. Click on the "Converted" option with a red marking to access your downloaded Amazon Music files.
Step 4

Add Amazon Prime/Unlimited Music to Android Auto

Now, simply transfer the converted Amazon Music to USB. Then, you just need to plug it into your car and you can play Amazon music in the car offline freely, whether you are driving to work or going on a road trip.
Part 4. How to Fix Android Auto Not Playing Amazon Music
Sometimes your Android Auto may develop connectivity problems that make it difficult to play Amazon Music on Android Auto. If you are experiencing such problems, below is a simple guide that will help you fix common Amazon Music Android Auto problems.
1. Check USB Cable. Connectivity problems may be arising from using a faulty USB cable. There you should consider swapping the cable to right a USB cable problem.
2. Check App Permissions. Ensure that Amazon Music has permission to access your device's storage and microphone. You need to enable it. Go to Settings > Apps > Applications > Android Auto > Permissions and enable app permissions.
3. Update Amazon Music. Make sure you have the latest version of Amazon Music installed on your device. You can check for updates in the Google Play Store.
4. Clear Amazon Music App Cache. Your Amazon Music app may have developed a bug, and clearing the application's data can go a long way in resolving the connectivity problem. Also, you can try uninstalling and reinstalling the application.
5. Restart Your Device. Restarting your phone can sometimes fix issues with Amazon Music not working on Android Auto.
6. Check Android Auto Settings. Make sure that Amazon Music is selected as a media app in the Android Auto settings.
7. Contact Support. If none of the above solutions work, you can contact Amazon or Android Auto support for further assistance.
Part 5. In Conclusion
Well, you can now enjoy playing Amazon Music on Android Auto in your car. You do have to experience boredom during those long road trips anymore. All you have to do is try out each of the above methods and find out which works best for you. And we highly recommend that you try the AudFree Music Converter application. It provides you with a rare opportunity to play Amazon Music playlist in your car offline for free.