If you are in search of rock Christmas songs then this article would be a great treat for you. There are immense collections of Christmas rock songs are available in the digital space. Choosing the finest one is the tedious task in the present situation amidst your shopping schedules. This article lists out top 10 rock and roll Christmas songs and saves your valuable time in spotting the right beats for your celebration.
Get ready for a gorgeous journey about the stunning Christmas tracks to double your joy on the special day of Christmas. You can check out the songs in the below content and create a rocking Christmas playlist to entertain your guests on the memorable occasion of Christmas.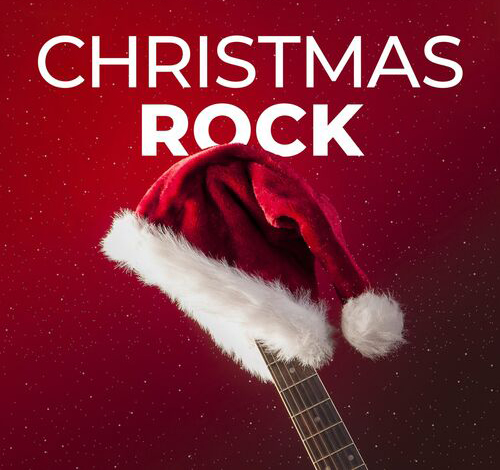 Part 1. Top 10 Best Rock Christmas Songs
In this section, you will be getting the glimpses on the best Christmas rock songs to add in your playlist for Christmas eve. Quickly surf through the songs discussed below and pick out your favourite ones from the list.
• 'Santa Claus is coming to town' by Bruce Springsteen
The first version of this song came into existence in the year 1981. Bruce was well known for breaking into new tunes and discover the unique tracks for his fans. You can find the live version of Bruce's beats in his official YouTube page.
• 'Run Rudolph Run' by Chuck Berry
Chuck Berry is a famous musician since 1958. He has released many tracks with mixed beats. You can find both melody and rock beats in his albums. The comical animation for this music track attracts the listeners in no time.
• 'Do they know it's Christmas' by Band-Aid
This classic rock Christmas song hails from a talent team of fabulous music composers and singers. The first version reached the audience in the year 1984 for a noble cause. More than 12 million copies sold with a profit rate of 8 million pounds. The income has aided the Ethiopian famine relief fund. In the year 2014, the same version released again to fund the Ebola crisis in Western Africa.
• The Kink's 'Father Christmas'
In this track, a tale about the departmental store 'Father Christmas' described dramatically. The poor boys destroy the store demanding for money instead of toys. These boys suggest to give out the toys for the rich kids and they insist on getting money than toys.
• 'Please come home for Christmas' by Jon Bon Jovi'
The track idea emerged in the year 1960. Later, tuned up as a musical track by Eagles in 1978. Now, Jovi covered this hard rock song in his album titled as 'A very special Christmas 2' in the year 1994.
• 'Christmas Time' from Bryan Adams'
It was a famous track from Bryan Adam's collection. Till 2019, Bryan Adams did not include this song in his YouTube playlist. Now you can access this song from his official YouTube page easily.
• John Lennon and Yoko Ono 's 'Happy Xmas (War is Over)
This Christmas rock music had an official release in the year 1971. It came into existence during the Vietnam war which carries a billboard for America that the 'War is over'. It served as an anti-Vietnam war song requesting for a peaceful environment for the Christmas eve.
• 'Mistress for Christmas' from AC/DC
This best rock Christmas song has become accessible in the year 1990. This song included in the album titled as 'The Razor's Edge'. It is a funny track and focus on making fun of Donal Trump. This music composition has a lot of fun and humour to enjoy on the special day of Christmas.
• 'The Little Drummer Boy/ Peace on Earth' by David Bowie and Bing Crosby
In 1941, 'The Little Drummer Boy' written with a classic musical note. 'The Peace on Earth' music composition was complied by Bowie and Crosby in 1977. This duet seems to be one of the best successful duets in the Christmas musical history.
• Tom Petty and the Heart Breaker's 'Christmas all over again'
This rock and roll Christmas music recorded for an album 'A very special Christmas 2'. This compilation released in 1992 and served Special Olympics in entertaining the players.
Part 2. Best Christmas Rock Songs MP3 Download on Tidal
If you had figured out your favourite rock and roll Christmas songs on the Tidal platform then quickly use the incredible 'Tidal Music Converter' from AudFree Software to download this rock Christmas playlist as local files.
It is a unique tool to download and convert Tidal songs and playlists into any music file types so that you can play rock Christmas music flawlessly on any platform without any interruptions. You can also use this tool to optimize the audio parameters of Christmas songs for better quality. The conversion process takes place at a faster rate and you will be able to organize the output files as per your comforts.
AudFree Tidal Music converter comprises of stunning features to enhance the music tracks precisely. Quickly investigate its unique functionalities below.
The Remarkable features of AudFree Tidal Music converter
• It has 5X conversion speed while converting Tidal hard rock Christmas songs as per your desired file types.
• Convert classic rock Christmas songs from Tidal to MP3, FLAC, WAV, AAC, etc. You can play these converted files effortlessly on any platform without any difficulties.
• There are options to organize the Tidal files optimally. You can create well-structured converted Tidal music files for easy access and retrieval process.
• Save the converted Tidal Christmas rock files in your local PC and listen to them in the offline mode effectively.
• Here the conversion occurs without any data loss. It retains every detail in the Christmas rock soundtrack without affecting its quality.
How to Download Tidal Rock Christmas Music as MP3
Steps to use AudFree Tidal Music Converter to download and convert the best Christmas rock songs for Christmas eve.
Step 1

Download and activate the program

Go to the official page of AudFree Tidal Music Converter and download the app in pace with your system's OS version. You can opt for either Windows or Mac-based on your needs. Then activate the application by entering the registered email and code. You can now access its full version without any interruptions.
Step 2

Load the Tidal Christmas rock music

Now, you must drop your favourite songs into the working area of the AudFree Tidal Music Converter app. You can copy the Tidal link and paste it on the 'Search box' of the AudFree Tidal Music Converter program to add Christmas songs.
Step 3

Set the conversion parameters

Next, hit the three lines at the top right side of the screen to set the desired conversion parameters for the Tidal music files. Here, you can set the output file format, bit rate, sample rate, conversion speed etc as per your requirement and hit 'OK' button to save the changes.
Step 4

Trigger the conversion to download rock Christmas songs

Finally, press the 'Convert' button to stimulate the conversion process. It will work at 5X faster speed to download and convert added Christmas rock songs. Then, store the converted file anywhere into your local drive for future access when required.
Part 3. In Conclusion
Thus, you had an enlightening discussion on the best rock Christmas songs and how to use AudFree Tidal Music converter to download and convert the Tidal Christmas rock songs effortlessly. You can access the converted Christmas rock music files offline in future. Choose this sophisticated program to create your punk rock Christmas playlist for Christmas eve from the Tidal songs now.