The industry of music streaming services is booming faster than ever. I bet people who have never used the streaming service can name one or two. Among a wide range of music platforms, Tidal differentiates from others with its massive library of extremely high-quality music.
However, Tidal's subscription fee can be a bit pricy to some people, and it's probably the main reason why people are seeking a Tidal alternative. After doing a few researches, we have come up with a list of the top 5 most recommended alternatives to Tidal for you. If you are considering switching from Tidal to another platform, then you can't miss this article today.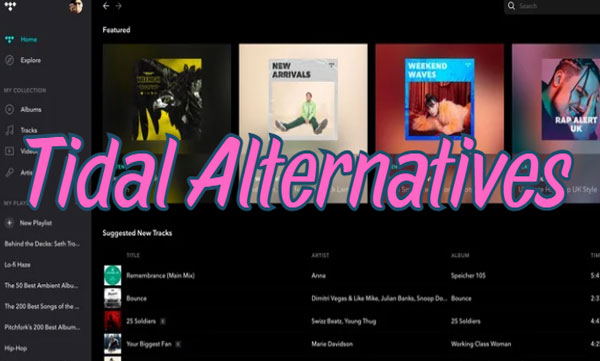 #1. Qobuz
To many audiophiles, when discussing Tidal alternative, the first answer comes to their mind must be Qobuz (pronounced 'co-buzz'), as both Tidal and Qobuz are famous for streaming high definition music. And this is probably why people think Qobuz is probably the best alternative to Tidal. If you google online, you will find many detailed reviews on Qobuz vs. Tidal that have been done by people who used both.
To whom might not be familiar with Qobuz, we'll fill you in now. Qobuz is a French commercial music streaming service found in 2007 and first launched in the US in May 2019. There are currently 50 million tracks available in the Qobuz library.
Qobuz offers three levels of audio quality for streaming: MP3 at 320 kbps; CD(HiFi) at 16-Bit/44.1 kHz encoded in FLAC; and Studio (Hi-Res) at 24-Bit up to 192 kHz in FLAC. Different from Tidal's two subscription plans Tidal Premium and Tidal HiFi, Qobuz offers one plan: Studio Premier. With $14.99 per month or $149.99 per year, subscribers will have access to all music streaming in Hi-Res and CD quality. New users can have one month's free trial.
Similar to Tidal, Qobuz also launched the family plan in 2020 which allows up to 6 Qobuz HD streaming accounts share 1 subscription at $24.99/month. If you like to download and keep everything, then try Qobuz's Sublime+ plan at $249.99/year to get high-quality music purchased at reduced prices.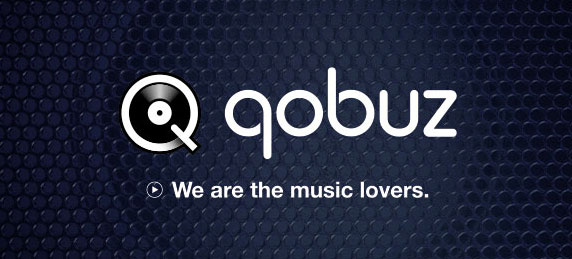 #2. Amazon Music
Amazon Music is another rising force in the industry. It is featuring 60 million songs in the catalog, same as Tidal, and thousands of expert-programmed playlists and stations. One of the greatest advantages of Amazon Music is that it integrates smoothly with Amazon products such as Fire TV and Alexa-enabled devices like Amazon Echo.
Amazon Music has another advantage over Tidal: Price. If you are already an Amazon Prime member, you can enjoy Amazon Music Unlimited at $7.99/month or $79/year with extra content like movies, podcasts, TV shows in the Amazon Prime app. Non-prime customers will have to pay $9.99/month. If you want to listen to Amazon Music Unlimited on a single Amazon Echo or Fire TV, then choose the single device plan at only $3.99/month.
The standard streaming quality of Amazon Music is 320 kbps. But Amazon has launched a new tier of premium quality music called Amazon Music HD, offering 16-bit HD tracks at an average bitrate of 850 kbps and 24-bit Ultra HD tracks at 3730 kbps. With just 5 dollars extra, you can upgrade each Amazon Music Unlimited plan mentioned above to Amazon Music HD.
#3. Deezer
Deezer and Tidal have a lot in common too, since Deezer offers Music in CD quality too. Deezer is another music streaming service found in France in 2007. It allows users to listen to music from many famous record labels like Universal Music Group, Sony Music, Warner Music, etc. It currently has 56 million songs in its library.
Different from Tidal and the two platforms mentioned above, Deezer offers a free plan just like Spotify. Then Deezer Premier costs $9.99/month or $99.9/year with a 3-month free trial, which can be considered as a Tidal free alternative. Same as Tidal, students can get a discount for $4.99 month.
If you want to enjoy music in CD quality, subscribing to Deezer HiFi and you'll have access to that. Deezer HiFi stores its lossless, CD-quality music at 16-bit and 1,411 kbps in FLAC format. This is very similar to the Tidal HiFi plan but at a cheaper price - $14.99/month.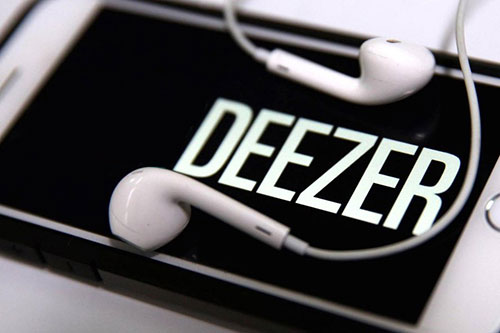 #4. Google Play Music
This service which offers both music and Google Play podcasts was publicly launched in 2011. It has a larger music library than Tidal.
With the Google Play Music subscription for $9.99/month, users are entitled to stream any song on demand in the catalog, as well as access to YouTube Music Premium. Through the music store in Google Play, users can also purchase additional tracks. Additionally, US users can stream free radio stations without a subscription. With Google Drive, you can store up to 50,000 songs for free via Music Manager or Google Play Music.
The highest audio quality on Google Play Music is 320Kbps. Even if you upload lossless audio to the music library, they will be degraded to 320 kbps in MP3.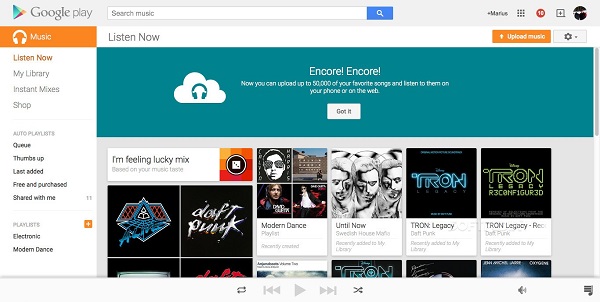 #5. Apple Music
Many Apple users are familiar with Apple Music. Apple Music offers no free listening plan, but with the subscription fee at $9.99/month, users will have access to over 50 million tracks, less than Tidal's library. However, one advantage of Apple Music is that some artists exclusively release their music or videos on this platform. Students can get an Apple Music student discount at $4.99/month.
Tidal has beaten Apple Music in audio quality, as Apple Music offers music at 256 kbps AAC maximum. It is worth mentioning that Apple Music has a built-in equalizer for users to enhance the listening environment.
Bottom Line
Tidal is non-compromising when it comes to audio quality, but a few Tidal alternatives we recommend above can equally offer high-quality music. Have you decided which is the best Tidal alternative for you yet? Before you switch from Tidal to another music streaming service, you can actually download Tidal tracks and keep Tidal music forever with the help of AudFree Tidal Music Downloader.
It is an initiative tool designed to help users download Tidal music to local with 100% original quality preserved. AudFree Tidal Music Downloader is also clever enough to detect all ID3 tag information and keep them in Tidal music. Then even if your Tidal subscription expires, you will be able to enjoy high-quality music by importing them into other alternative players for Tidal.