Spotify is one of the top music streaming services in the world. It has over 200 million users worldwide making it the most popular music streaming app in the world. Millions of people use it every day because it offers them access to over 40 million songs and they can listen to their favorite songs on different devices such as their smartphones, tablets, smart TVs and personal computers. If you use Spotify then you know it is an awesome app.
However, like most other apps it has a few downsides for example if you are planning a trip abroad you will be shocked to discover that Spotify is not supported in the country you are planning to visit. Perhaps you are a free user and are wondering if there is an alternative that is free but does not have the many ads that Spotify has. If this is you then keep reading this article as it has all the answers to your Spotify alternative questions.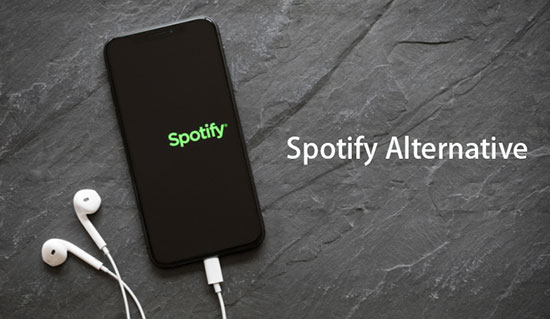 #1. Slacker
If you are in the United States or Canada you will love this app. It gives you access to over 20 million songs while at the same time giving access to endless features that enhance your music listening experience. As the best alternative to Spotify, Slacker is like Spotify in more ways than one which makes it easy to transition from Spotify.
First, it is available on Roku, Android, and iOS which mean that you have a wide variety of devices you can use to listen to your songs. In fact, more devices than Spotify will allow you. Secondly, Slacker gives you the tools to create your own playlists depending on your preferences based on the available albums, genre, songs or artists.
However, unlike Spotify, Slacker uses artificial intelligence to predict the songs you will like to listen to based on your selections and previous history which makes it easy to create new and fresh playlists.
Slacker has three plans. The free version has ads between songs just like Spotify but its ads are fewer. If you don't want to listen to the ads then you can upgrade to the Plus version which will open more features for you such as unlimited skips and offline listen. The plus version costs $4 per month which is cheaper than Spotify. If you want additional features such as playing songs on demand then you will have to pay $10 per month for the premium version.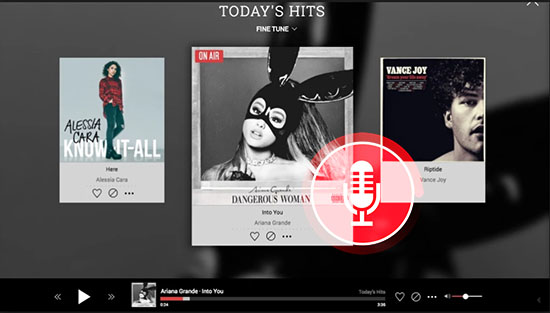 #2. Deezer
Probably the main reason you are seeking an alternative to Spotify is that you live in a country that has no access to Spotify. If this is the case then Deezer is your best Spotify alternative. This is because Deezer can be accessed from 189 countries across the world. It is available in more countries than any other known music streaming service. This makes it the number one choice for frequent travelers or people looking to move abroad.
Besides its vast geographical reach, Deezer will give you access to over 35 million songs with lots of great features to enhance your listening experience. But this will set you back $9.99 a month for the basic plan or $19.99 a month for the premium plan which gives access to CD-quality songs. If you are a student then you will only need to pay $4.99 per month for the basic version which is a huge discount.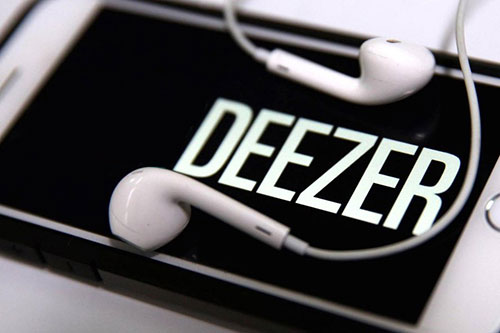 #3. Google Play Music
Google Play Music is an important player in the music streaming industry. It, therefore, means that this list will be incomplete without mentioning Google play music app as one of the best alternatives to Spotify. If you have one of the latest android devices then you already have this app preinstalled. The app gives access to more than 40 million songs in different languages from across the world.
To use this app there are affordable plans for everyone that you can purchase. One of the major advantages of the Google Play Music app is the fact that you can use this app to play the audio version of all your YouTube videos. This gives you access to millions of podcasts, eBooks, discussions and even plays all videos available on YouTube as audio-only.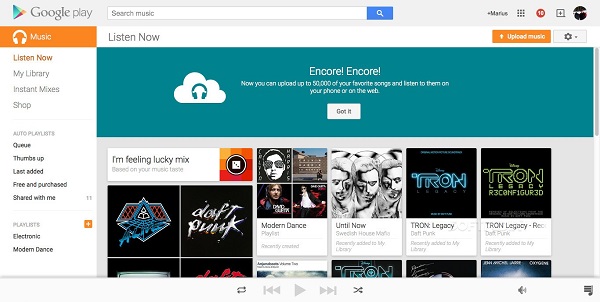 #4. Amazon Music
Amazon Music is another giant tech company that has invested heavily in the music streaming industry. With the Amazon prime app, you get access to a large library of movies, podcasts, TV shows and Amazon prime music. This is more than what Spotify offers. In addition, you have access to millions of audible audiobooks which means that you will have more than what any other music streaming service has on offer.
If you are already an Amazon Prime subscriber then the Amazon prime music is free, however, if not you have to pay the $12.99 a month as your Amazon prime music subscription to enjoy the service.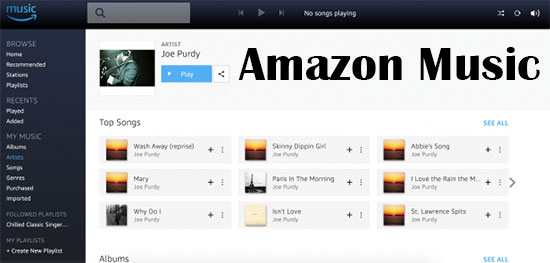 #5. JioSaavn
If all you want in your music streaming service is a chance to listen to an endless stream of music in exotic languages some that you don't understand then JioSaavn is your best bet. This app lets you listen to millions of songs in English, Hindi and many other languages from across the world. With 50 million songs in languages from across the world, you will never be bored with this app.
Furthermore, the app lets you enjoy 90 days free trial period which is the longest of any paid music streaming services. If you subscribe to this app, you can download unlimited songs to listen to offline. One beauty of this app is the fact that it is available for both iOS and Android operating systems.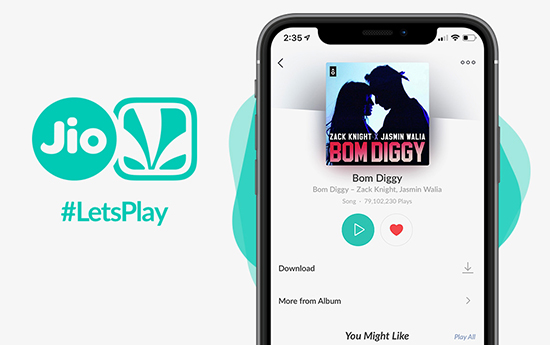 #6. Apple Music
Apple Inc was the company that made music streaming possible when they introduced the iPod and iTunes in the early 2000s. It, therefore, means that apple music is one of the most important players in the music streaming industry. Apple Music gives you access to over 50 million songs whether you are using an iOS device or an android one.
It has no free version but will give you three months free trial period before you subscribe. It has a student's version which is only $4.99 for students in colleges across the world, a premium version at $9.99 which opens up all the features and a family plan for $14.99 which allows a family of up to six members to use the same premium account.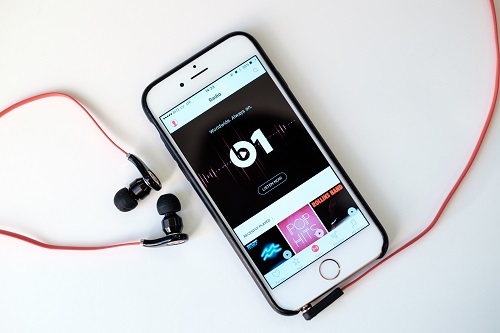 #7. Pandora
It will be a crime to talk about Spotify alternatives without mentioning Pandora. It is one of the oldest music streaming services in the world having been established in 2002, almost half a decade before Spotify came into being. it is more famous as an online radio station than music streaming service thanks to its history.
With over 75 million users, it clear that Pandora has been doing things right. For only $9.99 monthly subscription you will get access to millions of songs and smart tools that will make your music listening experience worthwhile.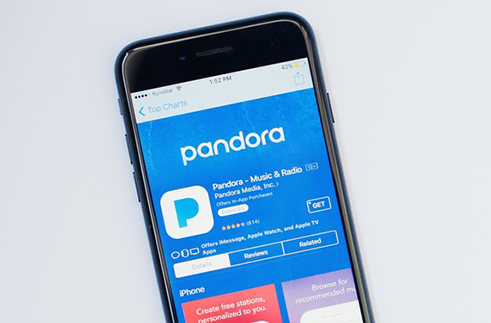 #8. Grooveshark
If you are looking for a free Spotify alternative then your best option is the Grooveshark app. But, wait, it is not entirely free, right? This music sharing app comes with two versions the free version and the paid version. Just like Spotify the free version runs ads and has limited features. However, this application offers you a chance to discover songs that are not on many other music streaming services. This is because musicians love it and often use it to share their songs some that don't find their way to mainstream media.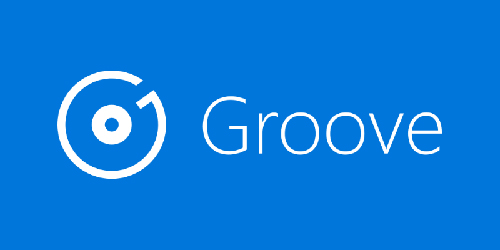 #9. SoundCloud
If all you want is the ability to never listen to the same songs twice in the next decade then this is your app. SoundCloud has over 200 million tracks from artists across the world. This means that you have access to more songs that you can listen to in your lifetime. If you are a student this app just like apple music offers huge discounts that you can take advantage of to keep enjoy your best songs at all times.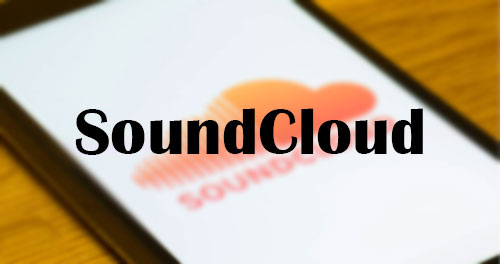 #10. Tidal
Tidal is the home of hip hop. Owned by hip hop heavyweights such as Jay-Z and his wife Beyonce, there is more you can expect from this app. The app has more than 50 million songs from all genres, not just Hip hop. It also has a reputation for offering the highest song quality just like the artists themselves would love. If all you want is the highest sound quality then this is your best alternative to Spotify.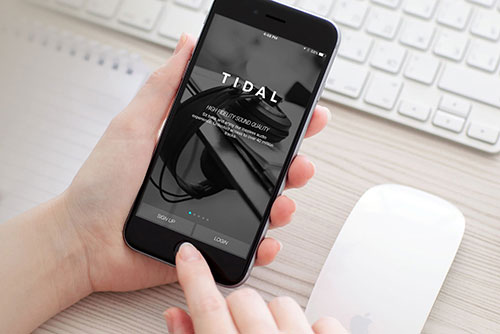 In Conclusion
Spotify faces some stiff competition from alternative music streaming services. Of all the available options, the listed above music streaming services forms the top 10 best Spotify alternative based on the number of songs they have, the quality of songs on offer and the user-friendliness of the applications. Whatever the reasons for looking beyond Spotify you will find an alternative that meets your needs on this list.