Tidal with its amazing sound quality and millions of tracks is preferred by audiophiles having a unique taste for music. For music fans who don't listen to studio-quality music, Tidal brings MQA audios directly from the artist's studio. With about 80 million songs in the Tidal music library, you are sure to find a song that goes with your mood.
But what to do if Tidal is not working? We often found users asking why my Tidal app is not working. Tidal is a fully organized and advanced music streaming site but every website faces bugs at some point. And with the Tidal subscription not working on your Android and Mac systems, there could be a halt in your music listening experience. So, here we have discussed some common issues that might be the reason to cause "Tidal not working" on your system. We have also pinpointed quick solutions for fixing your problem.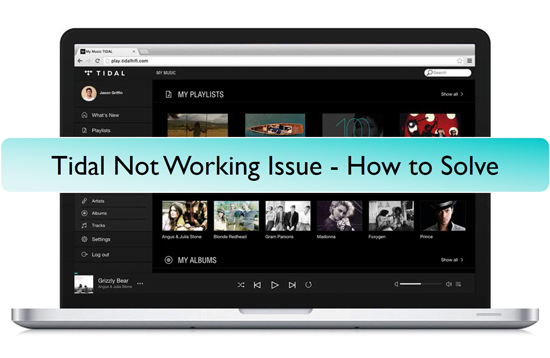 Part 1. Check the Network Connection to Fix Tidal Keeping Lagging
You are desperately trying to download Tidal music but the downloading bar is not progressing. Or you want to listen to some new releases by your favorite artist but with Tidal sign up not working you feel frustrated and annoyed.
Now, how to fix this Tidal lagging issue? Sometimes the simplest solution can fix problems. Start by checking Tidal's official status page to make sure there are no outrages. Sometimes music streaming sites face network issues which leads to the degraded performance of the app. If everything looks fine from this angle, it's time to check your internet connection. Make sure your internet is running high and fast without any disruption.
Part 2. Restart Your Device and Update Tidal to Latest Version
At times, when the App Store of Android and iOS systems are upgraded, users face the issue of Tidal HiFi not working. This may be due to the latest update on your phone. When the operating systems have upgraded, the connection with the login data for the App Store is no longer safe to use. In that case, the first thing you need to do is restart your device and give your system a reboot.
If you face trouble loading Tidal, even after restarting the device then you may be using an old version of the app. Go to the App Store and upgrade your Tidal to the latest version. This might sought out your loading problem with the streaming site.
Part 3. Clear Tidal Cache to Solve Tidal Not Working
At times, if Tidal is not working, cleaning the cache might solve the problem. The Tidal cache holds data about all your downloaded songs. It often gets overloaded and users face the problem of offline content on Tidal not working. Clearing the cache will solve the problem but note that it will also delete all your downloaded songs.
Clear Tidal Cache on Android
If Tidal not working on Android, clear the cache of corrupt files on your phone by following the below-given steps.
1. Tap and hold the Tidal icon.
2. Click on App Info.
3. Then, select Clear Cache.
Clear Tidal Cache on iOS
Clear cache on your iOS device by going through the following steps
1. Go to the Home screen.
2. Select Settings.
3. Scroll down and tap on Tidal.
4. To clear, cache turn on the toggle for "Clear app cache on next launch".
5. The cache is now deleted, restart the app, and your problem might get resolved.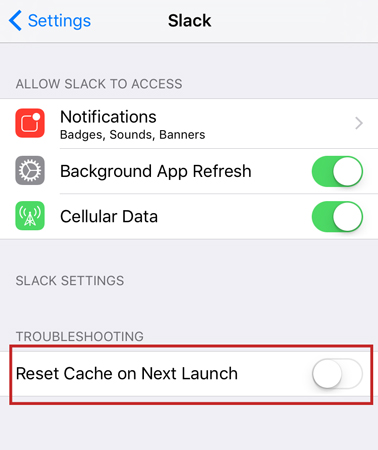 Clear Tidal Cache on Desktop
What if the Tidal app is not working on Mac and Windows? Clearing the cache on your Windows or Mac is also an option to fix the lagging problem.
1. Click on the Tidal app icon on your device.
2. Select App Info.
3. Then click on Storage.
4. Click on Clear Cache.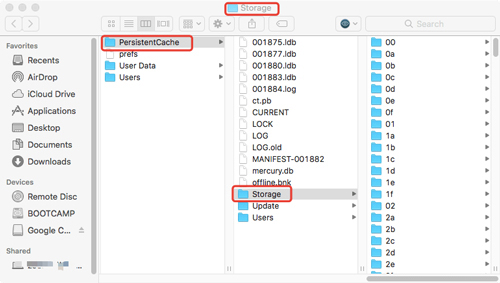 Part 4. Uninstall and Reinstall Tidal App
If you are still unable to stream music on Tidal and the app is still crashing, then simply uninstall and reinstall the app to fix the issue.
At times, the servers of the App Store become overloaded and start malfunctioning. So, after reinstalling the app, Tidal music is still not loading on your phone, then wait for a few minutes before trying again.
Part 5. Avoid Tidal Not Working Forever
There is another way of resolving the Tidal app not working issue without losing all your downloaded files. Take assistance from AudFree Tidal Music Converter.
AudFree converter is specifically designed to allow Tidal users to download music files from the Tidal music streaming app into popular file format supported by all devices. The converter can convert Tidal music into FLAC, MP3, WAV, M4A, and Lossless formats without disrupting the original HiFi quality.
After converting, you can listen to Tidal songs without using the Tidal app. This makes it the first choice by audiophiles when it comes to getting Tidal music for offline listening.
The converter has some unique features that make downloading and converting a swift process. The incredibly fast downloading speed, the capacity to support batch conversion, and keeping the metadata of each Tidal track safe along the conversion process are only a few dominating features of the converter. After downloading playlists and tracks through the converter, you can easily transfer them to devices of your choice. It is easy to use and has a very clear user interface keeping things simpler for novice users.
Key Features of AudFree Tidal Music Converter
How to Convert Tidal Songs
To get started, you first need to install and launch the AudFree Converter on your desktop. The software then demands you to register an account using a licensed email and code. After setting up an account, follow these three simple steps and get Tidal HiFi music on your device. You can enjoy these downloads when your Tidal account faces a crash or stop working due to unknown reasons.
Step 1

Customize output format for Tidal music

Go to the menu option from the top bar and choose Preferences. Then, from the Settings menu, choose Advanced. In the next window, you need to adjust the output format for your downloads. You can either set default or make adjustments according to your needs. You can customize the channel, bitrate, codec, and conversion speed.
Step 2

Add Tidal music to the AudFree converter

Now it's time to add Tidal HiFi music to the converter. Search through the music library for your favorite song and playlist. Open the song and go to the "+" sign at the bottom of the page. Click on the add music icon and start adding songs to the AudFree converter.
Step 3

Initiate the conversion process to download Tidal

After loading all your songs into the converter through the built-in Tidal app, click on "OK". Then click on the "Convert" option and the converter will start to download music from Tidal app in an instant.
Now, you can easily listen to Tidal songs without the Tidal app. Then the "Tidal not working" issues are settled.
Part 6. Conclusion
Tidal is a music streaming app used by millions around the world. At times, due to poor internet connection or limited storage capacity on your device, the app may malfunction. Having a backup plan allows you to enjoy Tidal music without facing any issues.