Due to amazing sound quality, Tidal is favored by most audiophiles. With around 100 million songs in the Tidal music library, users can easily find any track that fits their mood. Yet, like any other app, Tidal will sometimes have issues. Many users have reported various issues while using the Tidal app, such as Tidal music not playing, etc. Here in this post, we've discussed on Tidal not working issue. We also provide some common fixes and an ultimate solution to fix the problem.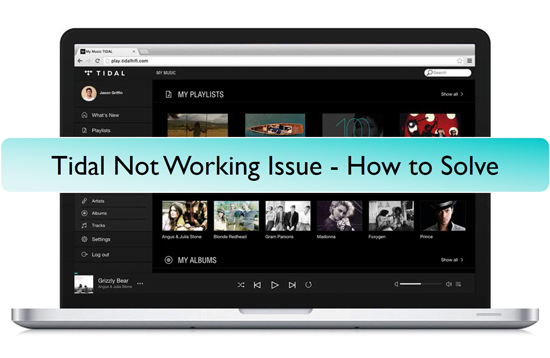 Part 1. Why Is Tidal Not Working
Why is the Tidal app not working on my phone? When meeting this issue, you may be annoying as you can't enjoy Tidal songs well. There are multiple reasons that may cause this issue. And here in this part, we will list some of them for your references. You can check them out and learn more detail.
👉1. The internet connection on your device is not strong enough.
👉2. The Tidal app you are now using is out of date.
👉3. There may be something wrong with the Tidal server.
👉4. The web browser you use is not supported with Tidal Web Player.
👉5. There are lots of cache files in your devices and the Tidal app.
👉6. Maybe there is a bug in the Tidal app.
Part 2. How to Fix Tidal Not Working - Common Solutions
Tidal is not working/loading/downloading in various ways? Don't worry, follow the below solutions one by one.
✅Fix 1. Check the Network Connection
Are you desperately trying to download Tidal music but the download bar isn't progressing? Or you want to listen to some new releases from your favorite artist, but Tidal subscription not working?
Sometimes, music streaming sites face network issues that cause app performance to slow down. If everything looks fine from this perspective, it's time to check your internet connection on your Android/iOS/Windows/Mac device. Make sure your internet is running fast and without any interruptions. If not, then change the network connection to another one and try again.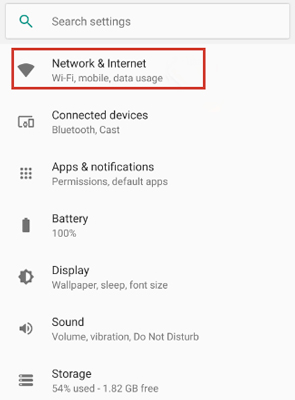 ✅Fix 2. Restart Your Device
If there is no problem with the network connection, please restart your device. This is the simplest yet sometimes most effective way to help you troubleshoot Tidal not loading/downloading or any application issue. When your phone has too many apps running in the background and not enough room to run, you may experience an issue with the Tidal app not working. If this is the case, restarting your mobile phone or computer should fix the problem.
✅Fix 3. Close and Relaunch Tidal App
Sometimes closing and restarting the Tidal app will fix Tidal not working on iPhone/Android. If your Tidal app has a black screen, you can force-stop it.
For Android phones, go back to the home screen and tap and hold the Tidal icon. Then select 'App Info' > 'Force Stop'.
For iPhone, swipe from the bottom and find the Tidal preview. Then swipe up on the Tidal preview to force close it.
✅Fix 4. Check Tidal Status
Still doesn't work? Then check if there is a problem with the Tidal server. You can check it from Tidal's official Twitter account or from Downdetector. If everything is fine, then proceed to the solution below.
✅Fix 5. Update Tidal App
Sometimes, when the App Store on your phone is upgraded, users will encounter the problem of Tidal HiFi not working. This could be due to the latest update on your phone. After an operating system upgrade, connections to App Store login data are no longer safe to use. And you need to go to the App Store on your Android or iOS device and upgrade your Tidal app to the latest version. This may pinpoint loading issues with streaming sites.
✅Fix 6. Uninstall and Reinstall Tidal App
If you still can't play music on Tidal and the app is still crashing, simply uninstall and reinstall the app to fix the problem.
Sometimes, the App Store's servers get overloaded and start malfunctioning. So, if Tidal music still doesn't load on your phone after reinstalling the app, please wait a few minutes and try again.
Sometimes, clearing your cache may resolve Tidal not working issues. Tidal cache holds data about all downloaded songs. It is often overloaded and users face issues with Tidal downloads not working properly. Clearing the cache will fix the problem, but be aware that it will also delete any downloaded songs.
For Android: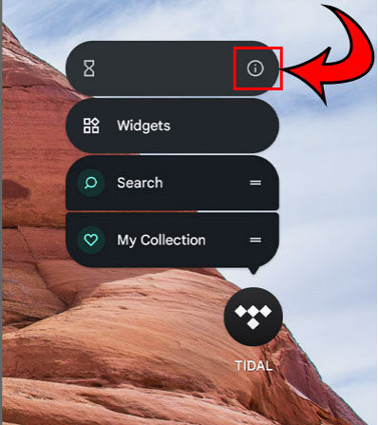 Step 1. Tap and hold the Tidal icon.
Step 2. Click on 'App Info'.
Step 3. Then, select 'Clear Cache'.
For iOS: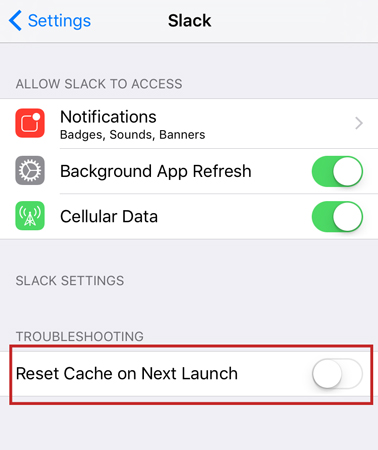 Step 1. Go to the Home screen.
Step 2. Select 'Settings'.
Step 3. Scroll down and tap on Tidal.
Step 4. To clear the cache, turn on the toggle for 'Clear app cache on next launch'.
Step 5. The cache is now deleted, restart the app, and your problem might get resolved.
For Mac: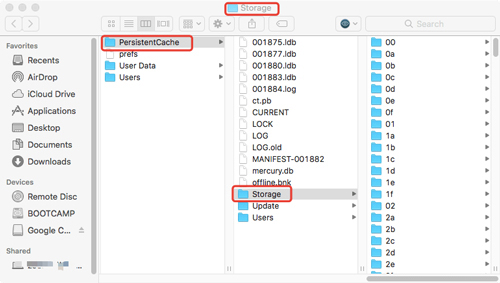 Step 1. Open the Tidal app on your device.
Step 2. Then choose 'Preferences' from the drop-down list.
Step 3. Hit on 'Cache' > 'Clear Cache' and pick up 'Clear'.
For Windows: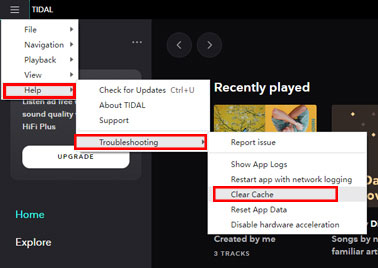 Step 1. Launch the Tidal app and click on the 'three-lines' icon at the top right corner.
Step 2. Choose 'Help' > 'Troubleshooting' > 'Clear Cache'.
✅Fix 8. Use Another Web Browser
If you listen to Tidal music with the Tidal Web Player and meet the Tidal Web Player is not supported in this browser, then you can try to use another web browser and try again. For example, you can switch from Google Chrome browser to Microsoft Edge or else.
✅Fix 9. Clear Web Browser Cache
If there are lots of cache files in your web browser, it will lead to the Tidal not working/downloading issue. In this case, you can try to clear cookies and cache files to solve the issue.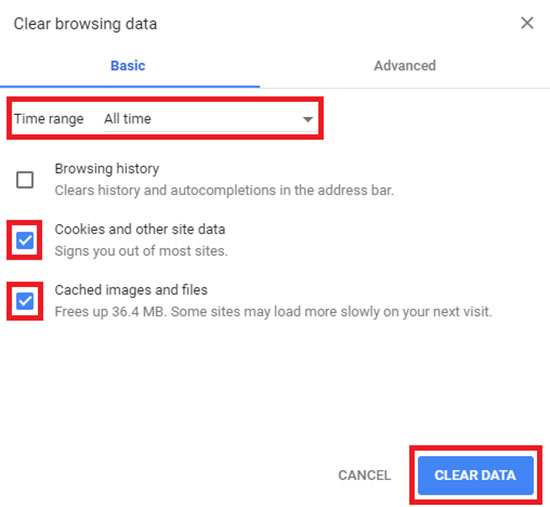 Step 1. Click on the 'three-dots' icon at the top-right corner on your Chrome web browser.
Step 2. Pick up 'History' from the list.
Step 3. Hit on 'Clear browsing data' option from the left side on the screen.
Step 4. On the pop-up window, choose Time range set to 'All Time' or else. Then check-mark 'Cookies and other site data' and 'Cached images and files'.
Step 5. Once done, touch the 'Clear data' button.
At last, relaunch the browser and try to open Tidal Web Player to check if it works well.
✅Fix 10. Turn off Ad Blockers on Web Browser
The enabled ad blockers on your web browser will also cause the Tidal not loading issue. So, you can check it out and disable it to use Tidal Web Player well.
Step 1. On your web browser, locate the ad blocker in the toolbar.
Step 2. Hit on its icon to open its settings.
Step 3. Look for the option that can help turn off the ad blocker on the webpage you are now visiting. And then click on it.
Step 4. After that, refresh the Tidal Web Player page see if the issue is fixed.
Part 2. How to Avoid Tidal Not Working 100%
Apart from the fixes above, there is another way to fix the Tidal app not working issue without losing all downloaded files. You can get help from AudFree Tidal Music Converter.
AudFree Tidable is specially designed to allow Tidal users to download music files from the Tidal music streaming app to popular file formats supported by all devices. This converter can convert Tidal music to FLAC, MP3, WAV, M4A, etc. without destroying the original HiFi audio quality.
After conversion, you can listen to Tidal songs offline without using the Tidal app and the Tidal subscription. Thus, there is no issue of any Tidal not downloading all songs, not loading or else. You can also back up all Tidal songs you have downloaded. This makes it the first choice for audiophiles when listening to Tidal music offline.
Key Features of AudFree Tidal Music Converter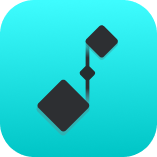 Download Tidal songs for playback offline without the Tidal app
Convert Tidal music to FLAC and multiple output formats losslessly
Available for Tidal free users and subscribers for easy use forever
Keep Tidal HiFi sound quality and original ID3 tags for local management
How to Fix Tidal Downloads Not Working or Other Issues
This AudFree converter has some unique features, like incredible 5X download speed, batch convert, preserve metadata, and more. After downloading playlists and tracks from Tidal, you can easily transfer them to the device of your choice. To use it, first, you have to install the tool on your computer. After that, start it.
Step 1

Customize output format for Tidal music

Go to the 'Menu' option from the top bar and choose 'Preferences'. Then, choose 'Convert'. In the next window, you can adjust the output format for your downloads. You can either set default or make adjustments according to your needs. You can customize the channel, bitrate, codec, and conversion speed.
Step 2

Add Tidal music to the AudFree Tidable

Now it's time to add Tidal HiFi music to the converter. Search through the Tidal music library for your favorite song and playlist. Then copy and paste their links into the search box of AudFree Tidable and click the '+' sign to load them. Alternatively, you can drag and drop songs from the Tidal app to this converter's main interface.
Step 3

Download Tidal music to avoid Tidal not working issue

Now, click on the 'Convert' option and the converter will start to download music from Tidal app in an instant. Wait for it to finish and then you can find the Tidal downloads in the 'Converted' list. Now, you can easily listen to Tidal songs offline without the Tidal app. Then the Tidal app not working issue is settled.
Part 3. Final Thoughts
When facing the Tidal not loading issue with its app or web player, then you can try the methods above. You can solve it by updating the app, clear app cache, use other web browsers and so on. But among all the ways, the best one is to use AudFree Tidal Music Converter. It allows you to back up your Tidal downloads and save them as common audio files. With it, you can listen to Tidal music without the Tidal app, and avoid the problem of Tidal is not working forever.