We are living in the golden age of streaming services, such as Amazon Music. Users can stream thousands of popular and exclusive podcasts on Amazon Music. With so many Amazon Music podcasts at your disposal, it can be a challenge to find the most worthwhile podcasts to listen to.
Want to know the most popular podcasts currently available? We've compiled a selection of the 10 top podcasts on Amazon Music for you to choose from. This list of the best Amazon Music podcasts has something for every listener. Follow this article to listen and get podcasts on Amazon Music.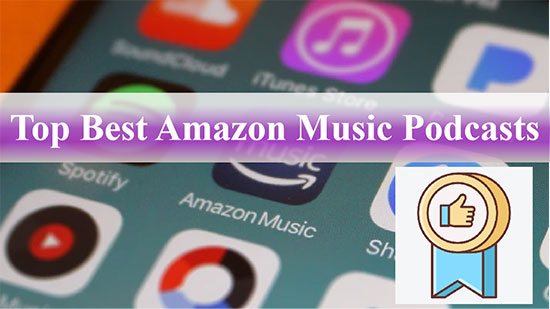 Part 1. Top 10 Best Podcasts on Amazon Music
Does Amazon Music have podcasts? There is no doubt that Amazon Music offers millions of podcasts. Whatever your interests, pop culture, current affairs, narrative fiction or true crime, you'll find a podcast to suit your needs. Here are 10 best Amazon Music podcasts you can't miss.
1. The Diary Of A CEO with Steven Bartlett
Listed as one of the best podcasts for entrepreneurs, it is an unfiltered journey of Steven Bartlett. This podcast chronicles his conversations with some of the world's most influential people, experts and thinkers, and in turn uncovers some truths, lessons and insights. The Diary Of A CEO is so raw, honest and emotional that it is considered one of the most inspiring podcasts based on Steven's wonderful story.
2. Off Menu with Ed Gamble and James Acaster
This is a food and comedy podcast produced by Plosive. Comedians Ed Gamble and James Acaster invite guests into the magical restaurant to choose their dream menu of appetizers, main courses, sides, desserts and drinks. Afterwards, they have the opportunity to discuss the memories associated with the chosen dishes.
3. RedHanded
If you're interested in true crime cases, then RedHanded is enough. It is a true crime podcast that started in 2017 and has released over 186 episodes to date. The podcast features a different true crime case each week, which may be from the UK or another country. It typically breaks the case into different parts and shows it in multiple episodes.
4. Built to Thrive
Built to Thrive is a podcast about wellness, offering simple tips, motivation and advice to help you feel your best mentally and physically. This daily health and wellbeing podcast features a new topic each week to improve the way you feel. You can listen to new five minute episodes on Wondery from Monday to Friday.
5. NEW: That Peter Crouch Podcast
The World Cup is now in full swing. And That Peter Crouch Podcast is a popular entertainment and sports podcast for football fans about what it takes to be a professional footballer. Hosted by Peter Crouch and Chris Stark, the podcast on Amazon Music includes insight into dressing rooms, transfers, managers, football confessions and other details of the modern game.
6. Sweet Bobby
Sweet Bobby is a live true crime podcast that takes listeners through an extraordinary case of 'cat and mouse'. Listeners can follow the extraordinary case of Kirat Ashi to dig deeper into a real and unimaginable entrapment and scam. The programme is a multi-part live investigation of what happened in the form of a podcast.
7. The Rest Is Politics
The Rest is Politics is actually a special end-of-year round-up live show. The protagonists are two men who have been at the centre of the political world, former Downing Street Director of Communications and Strategy Alastair Campbell and former cabinet minister Rory Stewart. They will look back at an extraordinary year in British and foreign politics, lifting the lid on Westminster secrets and providing an insider's view of politics at home and abroad.
8. No Such Thing As A Fish
This is a weekly UK podcast series about interesting facts from the makers of QI. It is produced and presented by the writers of the popular BBC show, with each QI elf, the presenter, taking turns to present the best fact they have found that week. Then they discuss information and additional facts relating to that topic.
9. Casefile True Crime
Casefile is an Australian crime podcast that deals with solved or cold-case criminal cases, often related to well-known murders and serial crimes. Unlike some similar crime podcasts, the series is scripted and narrative, relying heavily on original police or mass media documents, eyewitness accounts and recordings of interviews or public broadcasts. And it also provides occasional updates on previously broadcast cases.
10. The Sam & Billie Show
Join Sam and Billie as they take you behind the scenes of what's happening in their lives. It will tell stories of sisterhood, friendship, entrepreneurship and motherhood. From school, parties and cooking to holidays, events and fashion, you will hear all the daily gossip.
Part 2. How to Get Podcast on Amazon Music Officially
Podcasts are now available on all tiers of Amazon Music at no extra cost, which is great news for loyal podcast fans. However, if you want to download Amazon Music podcast, you must be an Amazon Music Unlimited or Prime subscriber. This way, you can listen to the podcast offline on your computer or phone without any problems.
Find Podcasts on Amazon Music
Step 1. Open the Amazon Music app or Amazon Music Web Player on your device, then sign in to your Amazon Music account.
Step 2. Click on the Podcast button at the top of the homepage and you can view the "Best Podcasts This Week" and "Most Popular Podcasts" to select your favorite Amazon Music podcast.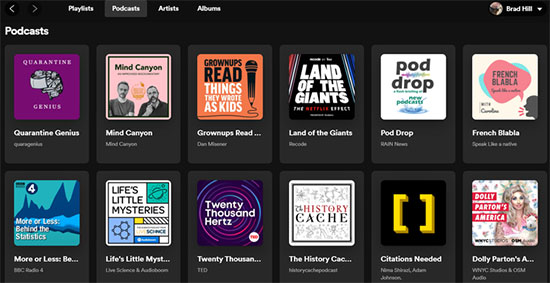 Listen to Podcasts on Amazon Music Offline
Step 1. Enter the podcast you want to access in the search field on the homepage and tap the Follow button to keep up to date with new episodes.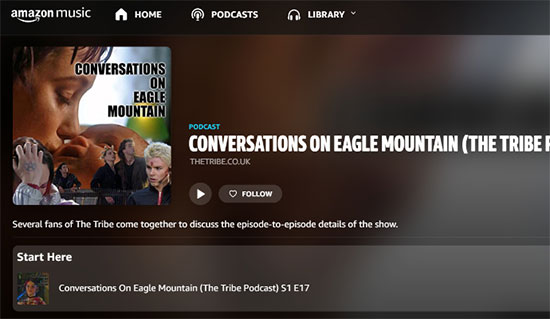 Step 2. Hit on the Download icon to download the corresponding podcast episode. Then navigate to the downloads section of the podcast library to enjoy the downloaded podcast offline.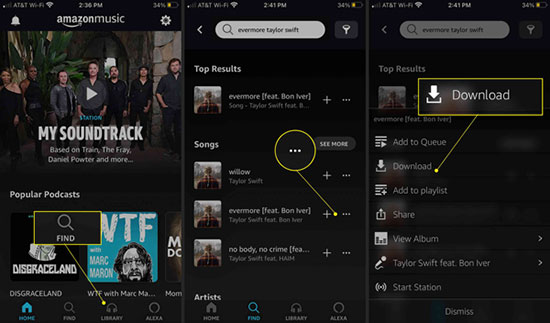 Part 3. How to Download Amazon Music Podcasts without Premium
On the one hand, Amazon free users are not entitled to download podcasts. On the other hand, even if you do download Amazon podcasts, you will be disappointed to find that they are only cached files and are restricted to use within the Amazon Music app. In order to download and use Amazon Music podcasts more freely, you are better off using a third-party downloading tool, such as the professional AudFree Amazon Podcast Downloader.
In fact, it is dedicated to downloading all kinds of content from Amazon Music, including podcasts, albums, playlists, songs, etc. without subscription. What's more, it can convert Amazon Music podcasts to MP3, WAV, FLAC, AAC, etc. without any quality loss. As for the ID3 tags and metadata information of podcasts, such as album cover, artist, year, genre, etc., they will also be kept intact.
AudFree Amazon Podcast Downloader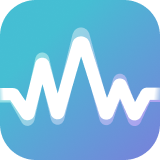 Convert Amazon Music podcasts to MP3, WAV, FLAC, AAC, etc.
Download podcasts, albums, playlists on Amazon Music locally
Play Amazon Music podcast on more players, like Roon offline
Save podcasts on Amazon Music forever for free use
How to Play Podcasts on Amazon Music Offline without Premium
Step 1

Select Podcasts from Amazon Music

Launch AudFree Amazon Podcast Downloader on your computer and it will automatically load the Amazon Music app. Now browse the podcast you want to download, then copy and paste the Amazon podcast link into the search box at the top. Remember to press the Add button afterwards.
Step 2

Set Output Preferences for Amazon Podcast

Hit on the Menu bar and select the Preferences option. In the pop-up window, switch to the Convert tab and you can then select output formats for Amazon Music podcast, like MP3, AAC, FLAC and WAV. Then adjust the bit rate, sample rate and channels for Amazon podcast according to your needs.
Step 3

Download Amazon Podcast without Premium

Click the Convert button and it will download the podcast from Amazon Music to your computer locally. Once converted, you can tap to the Converted icon to browse the converted podcasts. In turn, you can listen to Amazon Music podcast offline whenever you want on your device. Besides, it allows you to import the converted from Amazon Music to Apple Music and other streaming services.
Part 4. In Conclusion
In short, now you know the best Amazon Music podcasts and how to listen to them offline without Premium. Whether you're new or an avid listener to Amazon Music podcasts, there's always something you need. Try to discover and access podcasts of interest on Amazon Music. Also, you can share Amazon Music podcasts to your family members or friends.