The Devialet prevails among music lovers for its implosive sound, immersive surround-sound configurations, and lossless CD/Hi-res quality audio. With integrated with extensive streaming services such as Spotify, Tidal, Deezer, Qubuz, etc., this wireless and high-end speaker allows you to enjoy all genres of tracks in High Fidelity sound quality.
But how do you play Tidal on Devialet? This is what we will talk about here. Apart from an official way, this article will also cover the advanced way for Devialet Tidal connection. Let's get started!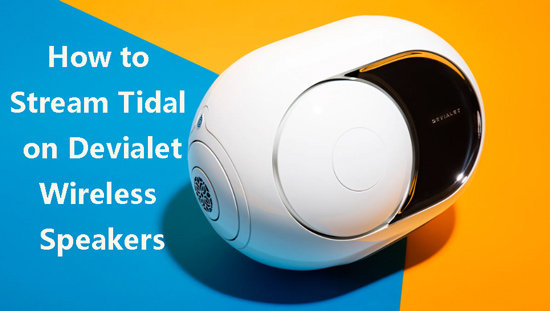 Part 1. Connect Tidal to Devialet Phantom Gold or Reactor [Official Way]
To stream Tidal MQA and Tidal HiFi music on your Devialet Phantom or Devialet Expert, you need the help of the Devialet Spark application and Devialet Air application respectively, the software that is available on Devialet and empowers you to wirelessly control Devialet products and on the fly. And then check the following instruction to connect Tidal to your Devialet Phantom Gold or Phantom Reactor. This instruction is also feasible for Tidal integration with Devialet Expert Pro, Devialet 120, Devialet 200, Devialet Air, etc. Before that, please make sure you have set up your Phantom Wireless Speaker.
With AirPlay
Providing you are iPhone, iPad, and Mac computer users, AirPlay is a convenient channel to connect Devialet Phantom to Tidal. Detailed steps are displayed below:
Step 1. Check if your iOS device or Mac computer and your Devialet Phantom that is compatible with AirPlay are connected to the same Wi-Fi network at first.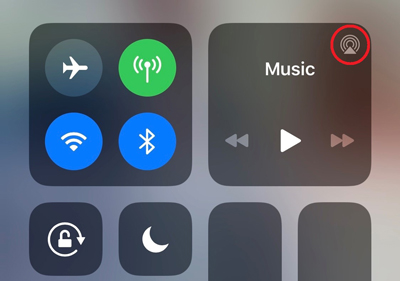 Step 2. Go to the audio settings on iOS-enabled devices and then choose the Devialet Phantom which always shows as 'living room' or 'Bedroom' on the devices list speaker as the audio output.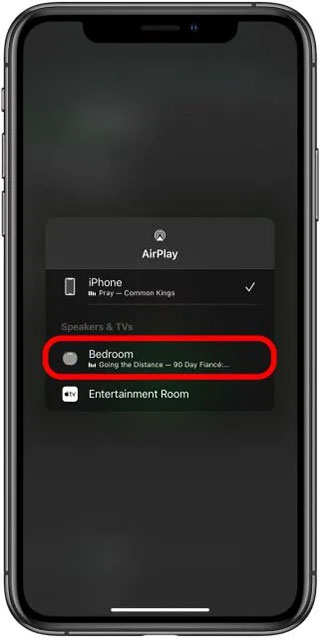 Step 3. Launch the Devialet Spark or Air app and select 'Sources' > 'Tidal'. Log in to your Tidal account to control the Tidal playback on Devialet Phantom wireless speaker. You can access your Tidal music library and adjust the volume of the Devialet Phantom. This Tidal music will come out in 16bit / 441000 Hz CD quality.
With UPnP
For Android devices and PC users, you can get help from UPnP, a network protocol that helps you connect a variety of devices to the network with zero manual configuration. Please download a UPnP-compatible app like BubbleUPnP on your smartphone or tablet and look into the following steps to connect your devices to the Devialet Phantom.
Step 1. Likewise, connect your Devialet Phantom speaker to the same Wi-Fi network as your Android device or PC.
Step 2. Launch the UPnP app on your device and select 'Tidal' from the music sources. Then log in to your Tidal account for Devialet.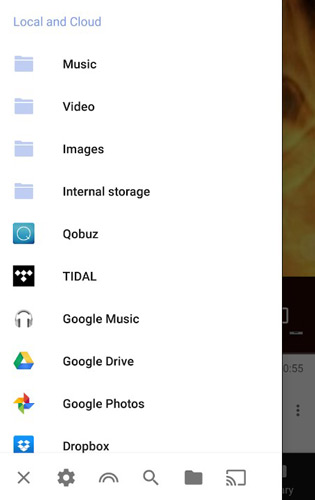 Step 3. Also, select your Devialet Phantom as the audio output device and start to play Tidal music. The music will come out from your Devialet Phantom at 24bit / 48000 Hz or more later.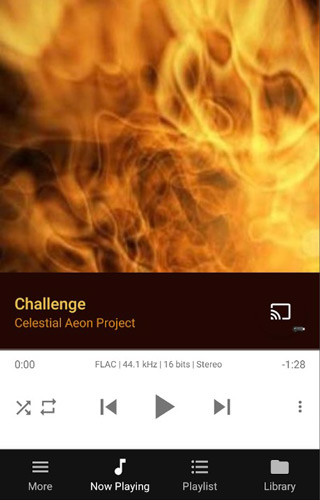 Note: Apart aside AirPlay and UPnP, it is also possible to stream Tidal on Devialet with other built-in protocols such as Bluetooth, Roon Ready, etc. But on ground that there is no Devialet Tidal Connect cooperation now, so the Tidal Connect cannot be available to integrate Tidal with Devialet now.
Part 2. Make Devialet Tidal Connection Offline Forever [Advanced Way]
With inside protocols, you can make it for Devialet tidal integration. However, please noted that protocol such as UPnP is not so reliable that hackers may attack your network. Moreover, you can only use AirPlay to connect iOS devices or Macs to the Devialet Phantom which is compatible with AirPlay.
But don't worry! Look at this powerful and reliable third-party tool: AudFree Tidal Music Converter. This gadget serves to help you download and convert Tidal music as local files on the computer in the formats such as FLAC, MP3, AAC, WAV, M4A, and more Devialet-supported formats. Working with Tidal Free, Tidal HiFi, and Tidal HiFi Plus, this converter endows you with the ability to download Tidal Dolby Atmos, Tidal 360 Reality Audio, Master, and HiFi music with 100% original sound quality and full ID3 tags preserved. Most importantly, it allows you to access those Tidal downloads on multiple devices or players besides Devialet Speakers.
AudFree Tidal Music Converter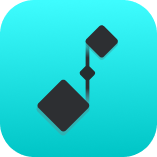 Convert Tidal music to FLAC, WAV, MP3, etc.
Download Tidal songs losslessly at a 5X speed rate
Listen to music from Tidal without premium and ads
Stream the download Tidal files on Devialet offline
How to Download Tidal Music Locally for Devialet Tidal Connection
Wonder how to use this tool for Devialet Tidal integration? Please download its latest version on the desktop and look through the user guide prepared for you. It's worth mentioning that it is legal and safe to use this all-around gadget individually.
Step 1

Add selected Tidal tracks to AudFree Tidal Music Converter

On Tidal, tap on the 'three dots' icon on the right of each Tidal song or right-click to copy the URL links of Tidal tracks or the whole playlist. Then go back to AudFree Tidable and paste the links to the search box to add Tidal audio files. It is also allowed to drag and drop single songs or playlists from Tidal to AudFree Tidal Music Converter directly.
Step 2

Reset Tidal audio preferences for Devialet Wireless Speakers

On AudFree Tidable, hit the 'three horizontal lines' tab towards the top-right corner and choose 'Preferences' from the pull-down menu. Then click on the right 'Convert' section where you can reset output formats for Tidal music as lossless WAV, FLAC, WAV, MP3, and other commonly used formats compatible with Devialet.
On top of that, you can select the audio channel as 'Stereo', which provides surround-sound effects if you play Tidal Dolby Atmos or 360 Reality Audio. To keep lossless audio quality for downloaded Tidal music, please customize relevant parameters such as the bit rate or depth and the sample rate according to this chart:

| | | |
| --- | --- | --- |
| Format | Bit Rate | Sample Rate |
| MP3 | 320 Kbps | 48000 Hz |
| AAC | 320 Kbps | 96000 Hz |
| FLAC | 24 bit | 192000 Hz |
| WAV | 32 bit | 192000 Hz |
| M4A | 320 Kbps | 96000 Hz |
| M4B | 320 Kbps | 96000 Hz |
Step 3

Convert Tidal music offline for integration with Devialet

Touch the bottom-right 'Convert' button. Then the selected Tidal music will be converted and saved on your local computer. Click the bottom 'Converted' icon and find the downloaded music files. Upload them to the Devialet app or transfer the music to Devialet with the weird connection, Bluetooth, Wi-Fi, and USB later. Then you can get ready to enjoy Tidal music on Devialet Speakers without restrictions or hassle.
Part 3. Conclusion
You are allowed to stream Tidal music on Devialet Phantom Speakers or other devices, be it the official way or the advanced way. But in terms of convenience and sound quality, we recommend using AudFree Tidal Music Converter. Because you can only access 16-bit/441000 Hz quality with AirPlay and 24-bit / 48000 Hz with UPnP in an official way. Apart from that, you need to download several extra applications such as BubbleUPnP, which is time-wasting.
Distinct from the former method, with the powerful converter, you can listen to all kinds of Tidal music at up to 32 bit/ 192000 Hz. Most importantly, besides Devialet, it also enables you to experience Tidal music on multiple devices and players whenever you want. It can be the best shot for you.