With the rapid development of technology, computers have become an integral part of our work and life. As well as the usual Windows or Mac computers, you may have heard of Chromebooks, a new type of computer. They run Chrome OS, a simplified and Linux-based operating system centered on the Chrome browser.
Chromebooks are great for working, browsing the web, watching videos, listening to music and much more. For music enthusiasts who use the Tidal app, it's a simple task to play Tidal on Chromebook. In this article, you can find two ways to get Tidal for Chromebooks with or without subscription.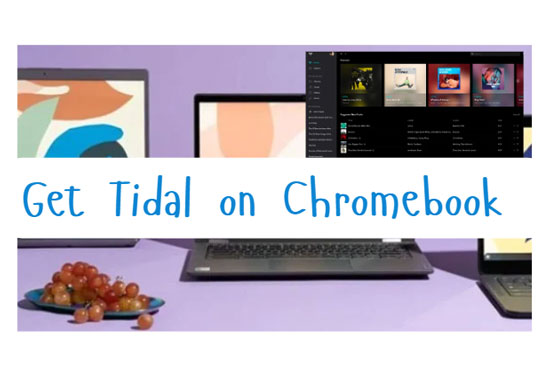 Part 1. Play Tidal on Chromebook Officially
As you may know, Tidal offers the Tidal HiFi and Tidal Masters streaming services for subscribers. Both of them offer a free trial model. Based on the different subscription models, here are two official ways to make Tidal Chormebook work.
Get Tidal for Chromebook with Tidal Free Trial
The first way to get Chromebook Tidal connected is that you can get Tidal free trial for 6 months, 3 months, 30 days, etc. So you can freely play Tidal Masters on Chromebook without having to pay for Tidal tracks, exclusive videos and playlists.
However, you should be aware that when the trial period is over, you must subscribe to HiFi or HiFi Plus plan to ensure you are allowed to enjoy Tidal music service on Chromebook.
Get Tidal Master Quality on Chromebook with Subscription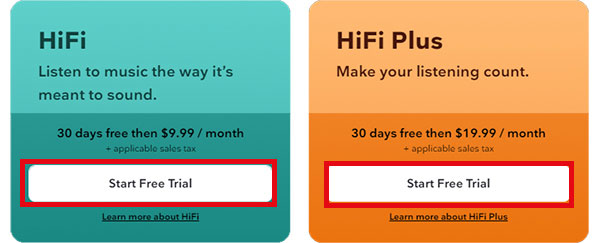 Yet if you want to lift these restrictions, you can upgrade your Tidal account and download Tidal songs for entertainment whenever you want. This way, you are able to freely use Tidal on Chromebook with a payment of $9.99 for HiFi and $19.99 for HiFi Plus per month.
Hence, you can get millions of Tidal tracks and save them for offline playback in Tidal app on your Chromebook. It is an exceptionally easy thing to listen to Tidal MQA on Chromebook as long as you are willing to pay for subscription. In general, the high quality of Tidal music for Chromebook will bring an amazing experience in your daily life.
Part 2. Get Tidal on Chromebook without Subscription
As you can see from the above, the official ways are exclusively for Tidal subscribers. As for free users, you will need to resort to a third party software. And AudFree Tidal Music Converter is just what you need to play Tidal music on Chromebook for free.
We know that Chromebook supports M4A, MP3, WAV and other common audio formats. Just in time, this powerful tool can convert Tidal tracks to MP3, WAV, M4A, FLAC, M4B and more. Consequently, after you have converted your songs to normal files, Tidal music will be compatible with Chromebooks without any problems.
What's more, you can download Tidal MQA Music locally to keep Tidal songs on your Chromebook forever. It will also bring you back lossless Tidal music files with the ID3 tags preserved during the conversion process. It's worth noting that the tool is able to convert and download Tidal tracks for Chromebooks at 5X speed.
AudFree Tidal Music Converter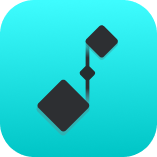 Download Tidal songs for offline playing on Chromebook
Convert Tidal to MP3, WAV or M4A for Chromebook
Keep ID3 tags and parameters in the coversion process
Work at 5X faster speed without quality loss
How to Play Tidal on Chromebook without Subscription
Step 1

Stream Tidal Music to AudFree Tidable

Download AudFree Tidable on your Windows or Mac computer. Launch it and the Tidal app will be opened simultaneously. Make your decision on which songs you want to upload to Chromebook and drag them to the conversion window. Or you can copy their URLs and paste them into the search bar. Press the Add button and the Tidal playlist will show up in the window.
Step 2

Adjust Tidal Output Settings for Chromebook

Click on the menu at the top right to select the "Preferences" > "Convert" section. You can then set the output format to MP3, WAV or M4A for compatibility with Chromebooks. Alternatively, you can freely define Tidal parameters including channels, bit rate and sample rate for better quality.
Step 3

Convert Tidal Playlist for Chromebooks

Click the "Convert" button to start the conversion process. All Tidal songs information such as genre, title, group and composition will be retained at the same time. Once complete, you can navigate to the target folder on your computer to view the downloaded Tidal tracks.
Step 4

Load Tidal Music to Chromebook

As you've got the converted Tidal tracks, it's time to sync the songs to Chromebook. You can use a USB drive to store the local Tidal files from your PC. Then copy and load them to your Chromebook's local drive. Finally, you can easily play Tidal MQA music on Chromebook.
Part 3. FAQs of Using Tidal on Chromebook
Q: Does Tidal Work with Chromebook?
All Chromebooks released from the end of 2017 can run Android and Linux apps. At present, Tidal works well on Chromebooks. You need to be a Tidal member to stream Tidal songs on Chromebooks.
Q: How to Use Tidal on a Chromebook?
It is possible to play Tidal on Chromebook at the cost of an expensive subscription fee. Alternatively, you'd better the AudFree Tidal Music Converter to get Tidal Masters on Chromebooks without any expense.
Q: Are Chromebooks Good for Streaming Tidal?
Yes, even though Chromebooks don't offer a robust library of programs, their web-centric operations all take place in the Google Chrome browser. In this case, they become ideal for streaming and social media as well as for online productivity. You can listen to Tidal streaming music on Chromebooks to your heart's content.
Part 4. In Conclusion
This article describes two ways to play Tidal on Chromebook whether you have a Tidal subscription or not. Also, AudFree Tidal Music Converter is the best solution for transferring Tidal songs to Chromebooks. As you can get local Tidal files for offline use on Chromebooks and other desired devices for free.