Powered by Chrome OS, Chromebook is a laptop or tablet for work, study, listening, and more. When I search the hot topic of Chromebook, to my surprise, there are many persons confused about how to get Spotify download Chromebook.
So, today, we will present the official way to unblock Spotify on school Chromebook through the Spotify app or web player. More importantly, you can learn about a free way to download Spotify for Chromebook.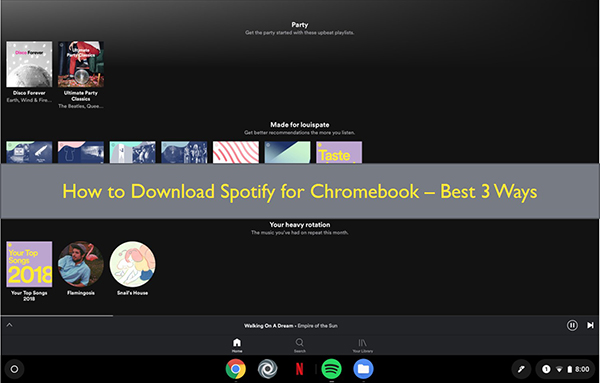 Part 1. How to Get Spotify Download Chromebook Free via Spotify Music Converter
Since many users pursue a way to get Spotify premium for free on Chromebook, for this reason, we will first present a once and for all method to unblock Spotify on school Chromebook. To do this, get ready with AudFree Spotify Music Converter, a downloading tool designed for Spotify free and premium users.
It can download songs, playlists or albums from Spotify to your Mac or Windows computer locally. What's more, it converts Spotify to MP3, FLAC, WAV, AAC, M4A and M4B. It will keep 100% original quality and ID3 tags during the downloading process. In this way, you can easily transfer Spotify download to Chromebook for free with this Spotify to MP3 converter.
AudFree Spotify Music Converter for Chromebook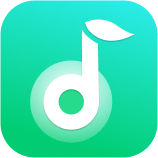 Losslessly download music from Spotify OGG Vorbis songs
Convert Spotify to MP3, AAC, WAV, FLAC, etc.
Transfer Spotify download to Chromebook
Work at 5X faster speed, edit music quality and parameters
📝 Note: AudFree Spotify Converter does not support Chrome OS directly, so please switch to a Mac or Windows computer. In turn, you can make Spotify download unblocked to Chromebook by following the steps below.
How to Get Spotify Download for Chromebook via AudFree Spotify Music Converter
Step 1

Browse and add Spotify music to AudFree SpoDable

By touching the shortcut from the computer desktop, AudFree Spotify Music Converter for Chromebook will be launched. And the Spotify app will be opened automatically. You can copy and paste the URL of Spotify tracks to the search box if you already have some, tap the 'Add' button afterwards. Or you can drag and drop music files from Spotify to the conversion window instead.
Step 2

Define output format and other settings for Chromebook

Spotify music files are encoded in Ogg Vorbis format. They may not be recognized by the media player on your Chromebook. So, you can define the output format as MP3 with high compatibility. Please click the 'Preference' > 'Convert' button to do that. Besides, with a free Spotify account, you'd better set the bit rate as 320 kbps to enhance the output audio quality.
Step 3

Download Spotify to MP3 for Chromebook

When all settings are done, please simply click the big 'Convert' tab at the bottom-right corner. This tool will download Spotify for Chromebook and do format conversion. Generally speaking, it will work at 5X faster speed. Once the converting process finishes, you can locate Spotify MP3 songs on the destination folder.
Step 4

Transfer Spotify MP3 downloads to school Chromebook

Congratulation, you get Spotify local files successfully. You can store these audio files to your USB drive and then copy and paste them to your Chromebook local drive. Once uploaded, you can start to listen to Spotify on school Chromebook offline for free.
Part 2. How to Unblock Spotify on School Chromebook from Web Player
Featuring a lightweight and the possibility to carry, Chromebook is a wonderful laptop. It is a tool not only for work and learning but also for music entertainment. Currently, there are more and more Chrome OS users who would like to use Spotify on school Chromebook.
Can Chromebook run Spotify directly? Fortunately, Spotify enables users to access the Spotify library through Spotify Web Player using Chrome OS. Now, let's follow the below steps to use unblocked Spotify Web Player on Chromebook.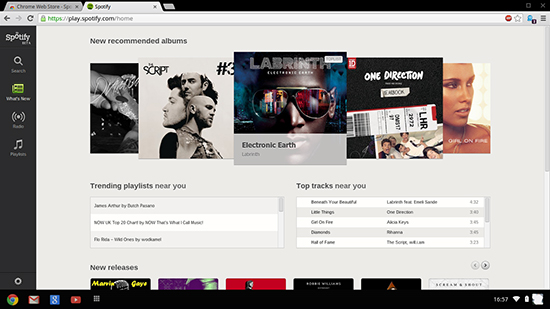 Step 1. Launch your usual web browser like Chrome, Firefox, Edge and Opera on your Chromebook.
Step 2. Enter the URL of 'https://open.spotify.com/' in the address bar of your browser to access the Spotify Web Player.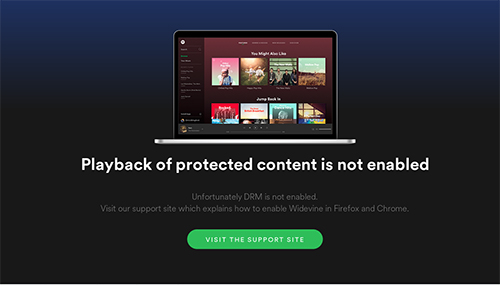 Step 3. If it's the first time that you use Spotify Web Player, it will pop up a prompt. It's saying 'Playback of protected content is not enabled'. To fix this, please enter the new browser address bar. And then type 'chrome://settings/content' to it and check out 'Enable the web player'.
Step 4. Go back to Spotify Web Player and sign in to your Spotify account and then you can play Spotify playlists or albums on Chromebook.
Note: You can't download songs offline on Chromebooks using Spotify Web Player. To listen to Spotify on Chromebook offline, you can refer to Part 1 or follow the tutorial in the next section to download Spotify on school Chromebook.
Part 3. How to Download Spotify for Chromebook
Can you install Spotify on Chromebook with the purpose to download songs on Spotify for offline listening? When you search the Spotify app for Chromebook on Community, you will get a negative official answer as "Sorry for everyone, at this moment we are marking this feature as 'Not Right Now' as we don't have plans for this". What should you do as the Spotify app for Chromebook is not yet available?
The good news is that Chromebook is compatible with Android apps now in the latest models. Put it another way, you can download the Android version of Spotify on Chromebook. As for the detailed tutorial, check out two methods below.
How to Get Spotify App for Chromebook from Google Play Store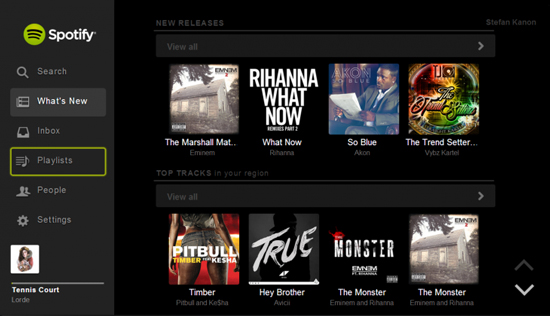 Step 1. Please update your Chrome OS version to the latest version. Then go to the 'Settings' screen.
Step 2. Please open turn on 'Install apps and games from Google Play on your Chromebook' from the 'Google Play Store' option.
Step 3. Find the Spotify app and click the 'Install' button to install it to your Chromebook. Then you can launch Spotify app on Chromebook to listen to music.
How to Install Spotify on Chromebook via Linux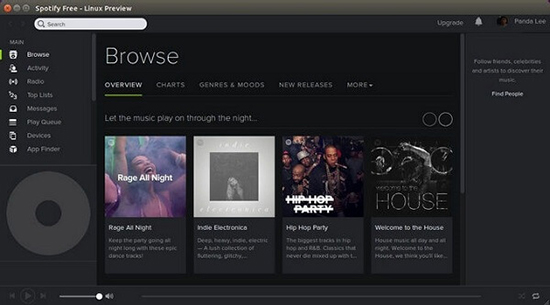 You can also use Linux OS to get Spotify on school Chromebook running the latest version of Chrome OS. The process is a bit complicated though, so if you don't mind, just follow these steps and try it out.
Step 1. First, you need to add the Spotify repository signing key to verify any downloads. Simply enter the command: sudo apt-key adv -keyserver hkp://keyserver.ubuntu.com:80 -recv-keys 931FF8E79F0876134EDDBDCCA87FF9DF48BF1C90
Step 2. To add Spotify repository, enter the following command: Echo deb http://repository.spotify.com stable non-free | sudo tee /etc/apt/sources.list.d/spotify.list
Step 3. Now, you need to update the list of available packages by entering the command: Sudo apt-get update
Step 4. Finally, it's time to install Spotify by typing: Sudo apt-get install spotify-client
Step 5. You can find Spotify in the Linux Apps menu and add it.
Part 4. How to Download Spotify Songs on Chromebook with Premium
Now that you've followed the steps above to download the Spotify Chromebook app, you can start downloading Spotify songs for offline listening whenever you want. Remember, the condition you must meet is that you are subscribed to Spotify Premium. If so, just follow the tutorial below to download Spotify on school Chromebook.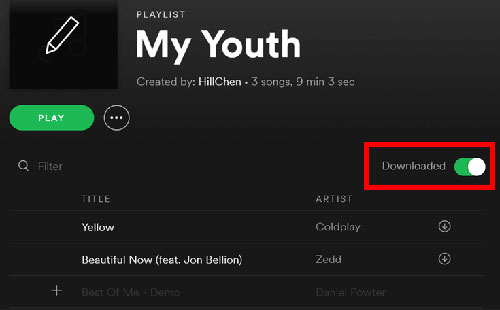 Step 1. Launch the Spotify app on your Chromebook.
Step 2. Enter your account information to sign in to your premium account.
Step 3. Browse the Spotify music library and select any song, album or playlist of your choice.
Step 4. Click the Download button to download Spotify on Chromebook for offline playback.
Part 5. How to Fix Spotify Skipping Songs on Chromebook
Why is Spotify skipping songs on Chromebook? This is a common problem that many users encounter. When you play Spotify on Chromebook, from time to time you may encounter the issue that Spotify always skips songs or only plays the first few seconds of a song. Fortunately, you can follow the troubleshooting steps below.
💡 For Spotify App on Chromebook
Step 1. Run the Spotify app on your Chromebook.
Step 2. Tap the Menu button with the three dots in the upper right corner.
Step 3. Hit on App Info and select Allow Protected Content.
Step 4. Now, refresh the Spotify app on your Chromebook to see if the problem is solved.
💡 For Spotify Web Player on Chromebook
Step 1. Go to chrome://settings/content in your Chromebook's browser.
Step 2. Select Additional Content Settings.
Step 3. Switch to Protected Content.
Step 4. Click Sites can ask to play protected content to enable protected Spotify content.
Part 6. Verdict
Now, you should have a clear understanding of how to get Spotify Chromebook download. Whether you have a premium account or not, you can find the right way to do it in this article. Also, it is recommended that you use AudFree Spotify Music Downloader to download Spotify to MP3 so you can move them to Chromebook or any other device for free playback.