Launched in 2014, Tidal has already made its mark among other global music streaming services. Many audiophiles love it for its high-resolution quality music. However, every service can face bugs at a given point in time, and Tidal is no exception.
Many users report that Tidal won't play. Browsing, searching, and viewing all work fine except for playing music. This can happen in both desktop and mobile applications. If you have faced such issues, then you are in the right place to find solutions for Tidal not playing. Finally, you'll also get a way to listen to Tidal normally, without any issues.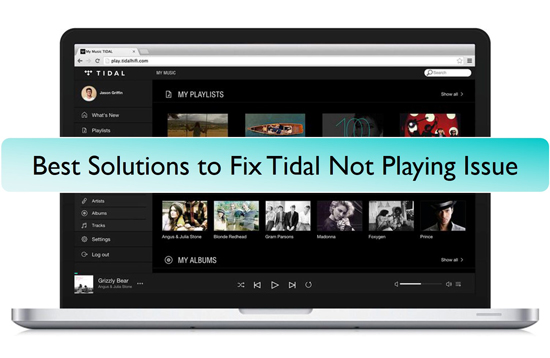 Part 1. How to Fix Tidal Not Playing Music
"Why is my Tidal desktop app not playing?" There are many reasons why Tidal won't play, such as an unstable network, Tidal app problems, etc. Whatever the cause, you can use these tips to help you fix it.
Fix 1. Check Tidal Status
The first thing you can do is check Tidal status. If your friends are also having issues with Tidal stopping streaming, then there might be some issues with Tidal itself. To check if this is the cause, you can check the Tidal status on the downdector. Alternatively, you can go to Tidal's official Twitter to see if Tidal is down.
Fix 2. Restart Your Device
Perhaps, your device just needs a revamp to wake up. Restarting it will help clear all the temporary memory and other background activities.
For Mobile:
Step 1. First press and hold the "Power" button until the "Options" menu appears.
Step 2. Then select the "Restart" option.
Step 3. Your device will automatically restart. Check now if you can access Tidal music. If not, try the next option.
For Computer:
Step 1. Click on the "Start" icon and choose "Power".
Step 2. Choose the "Restart" option.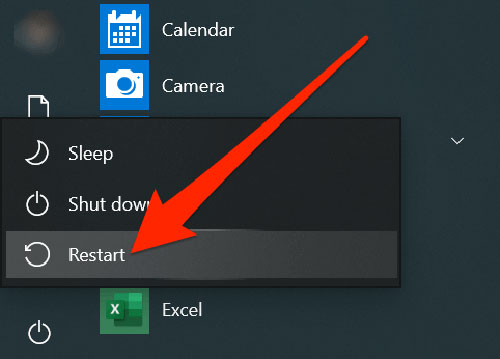 Fix 3. Update the Tidal App
Music not playing on the Tidal app could be a result of an outdated Tidal app. Update your app to try and solve the problem.
Step 1. Open Google Play Store on your Android or App Store on iOS.
Step 2. Search for "Tidal" and check if there is a new version.
Step 3. If yes, click "Update" to download the Tidal app.
Step 4. Finally, install and check whether the Tidal downloaded music not playing problem is now fixed.
Fix 4. Reinstall the Tidal App
You can uninstall and then download the latest version of the Tidal app.
Step 1. Click and hold the icon until you see a selection of choices.
Step 2. Then select the "Uninstall" option.
Step 3. Click on the "OK" button to confirm uninstalling Tidal from your device.
Step 4. Next, search for the "Tidal" app on the "Play Store" for Android or the "App Store" for iPhone.
Step 5. Finally, hit the "Install" button to re-install Tidal on your phone.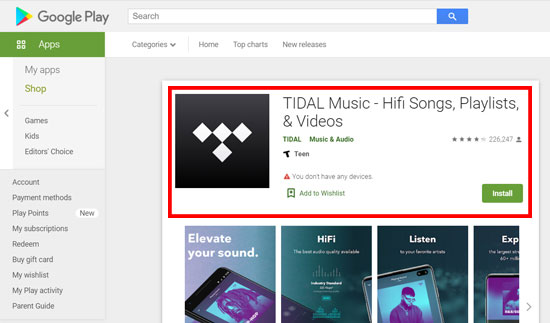 Fix 5. Clear Tidal Cache
Your device has a temporary memory where it stores data such as music. When this data becomes large, then issues like phone freezing or Tidal music not playing is paramount.
Step 1. To clear the cache, locate the "Tidal" icon on your device.
Step 2. Then click and hold the "Tidal" icon.
Step 3. Next, select the "App info" > "Storage".
Step 4. Finally, click on "Clear Cache".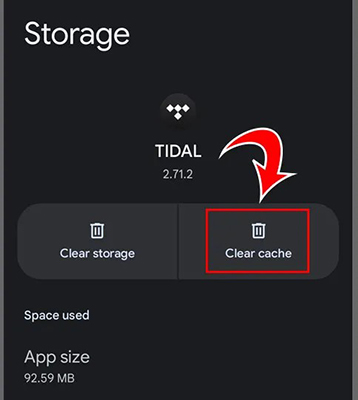 Fix 6. Check Your Internet Connectivity
Poor internet connection may also fail you when it comes to streaming Tidal music. You can switch your internet between mobile data and Wi-Fi to confirm its stability.
Step 1. Open your "Settings" app and click on the "Network & Internet" option.
Step 2. Turn the Wi-Fi data off and keep the mobile data "ON". Check whether there is a difference.
Step 3. If not, then turn the mobile data "OFF" and the Wi-Fi "ON". Try to play Tidal if it's now working.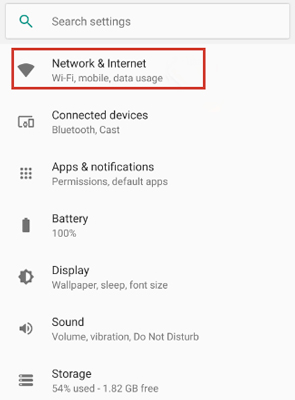 Part 2. No Sound Is Playing on Tidal - How to Solve
You could also realize that the Tidal streaming service is working correctly but your music is not producing any sound. Try these fixes!
Fix 1. Select the Correct Sound Output
Step 1. On your phone, just swipe up from the bottom edge of the screen. This should open the "Control Center" section.
Step 2. Then go to the upper-right corner of the screen, touch, and hold on to the "Audio Card" option. Check out the list of devices that you can connect to.
Step 3. Switch between the available options to determine which one works best. These include the headphone, speakers, or accessories to use.
Fix 2. Check that Your Device Volume Is Up
You won't hear any sound if the volume level is low. Here's how to turn it up on your PC.
Step 1. Click on "Start".
Step 2. Tap on the "Settings" > "Sound" option.
Step 3. Locate the "Volume" bar and slide the volume level from low to high.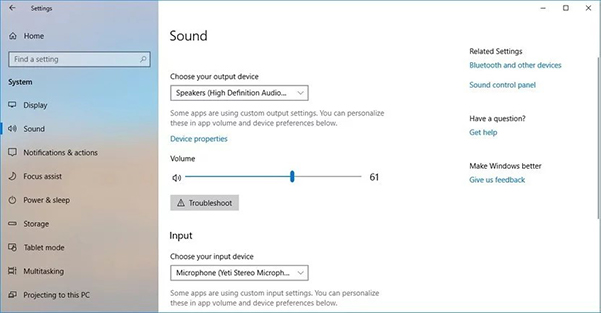 Fix 3. Check Your Sound Drivers
Experiencing music from Tidal not playing issue may also result from the sound drivers. Follow these steps to update your sound card drivers on your PC.
Step 1. Go to the "Search box" on the taskbar and enter the search phrase, "Device Manager".
Step 2. Check out the names of devices from the Device Manager section.
Step 3. Choose the "Sound" option. Next, right-click your sound card and go to the "Properties" option.
Step 4. Navigate to the "Driver" tab and select the "Update Driver" button, then hit the "OK" button. You just updated the sound driver. Hopefully, you get the Tidal sound now.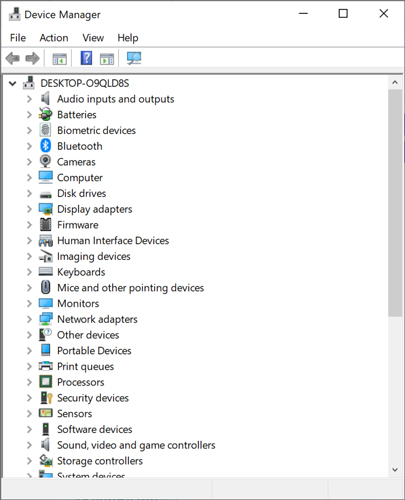 Part 3. How to Fix Tidal Not Playing in Background
Tidal stops playing when you run other apps? You can simply allow the Tidal app to run in the background to solve the problem.
For Android:
Step 1. Open the "Settings" app and then scroll down to "Apps".
Step 2. Click on the "Tidal" option and then choose "Battery".
Step 3. Turn on "Allow background activity".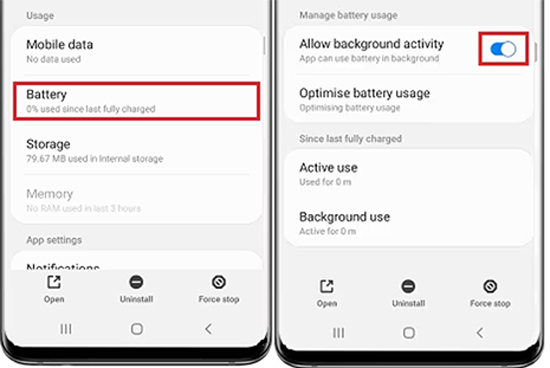 For iOS:
Step 1. Launch "Settings" and choose "Hused".
Step 2. Open the option of "Background App Refresh". Find the Tidal app and turn it on.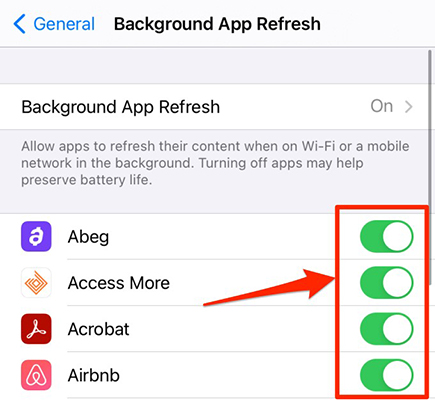 For Windows:
Step 1. Click on "Start" and then select "Settings" > "Privacy" > "Background apps".
Step 2. Then open the option of "Let apps run in the background".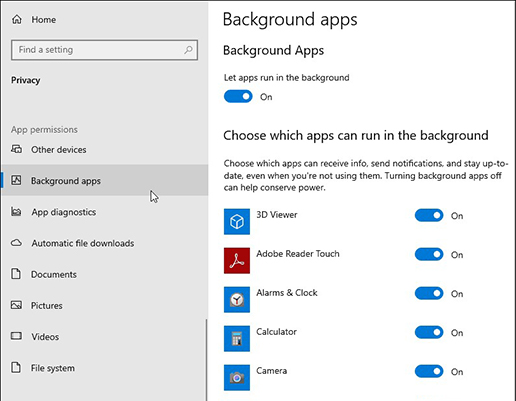 Step 3. You can also turn "Tidal" to run in the background.
For Mac:
Step 1. Navigate to your "System Settings" from the Apple logo.
Step 2. Then click on the "General" tab at the left.
Step 3. Scroll down and choose "Login items".
Step 4. Click on "Open at login" and then you will see "Allow in the Background".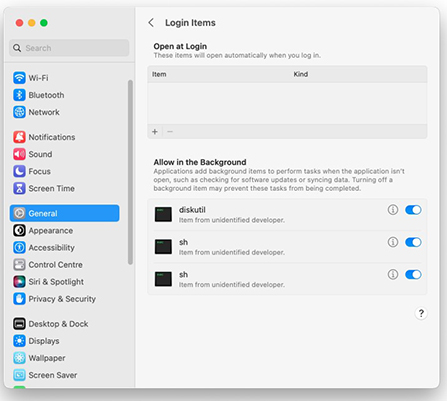 Step 5. Simply toggle the next bar to "Tidal" to allow it to play in the background.
Part 4. Ultimate Way to Play Tidal Music Normally
If you haven't succeeded in solving the Tidal not playing songs issue with the above options, then you need a better approach. AudFree Tidal Music Converter works fluently to download and convert your Tidal songs to common formats. Use it to download songs from Tidal Free and HiFi and convert them to output formats like FLAC, AAC, Lossless, MP3, etc. Then you can listen to Tidal music with your local music player or others.
AudFree Tidal Music Converter will manage the download and conversion of your music at a high speed of X5 rate. You can easily download albums, playlists, among others while keeping the metadata information and ID3 tags. And if you want to personalize the output audio parameters, worry less. Just customize the audio channel, sample rate, bit rate, and many more for quality audio.
Key Features of AudFree Tidal Music Converter
Easy Steps to Download Tidal Music and Fix Tidal Not Playing Issues
AudFree Tidable has innovative conversion ability to download Tidal HiFi music without the official app.
Step 1

Add Tidal music to AudFree Tidable

Open AudFree Tidable and the Tidal app on your computer will also launch. Directly drag and drop songs from Tidal to this software's main interface. Or you can copy and paste the track link into the top address box and click on the "+" icon to load the track.
Step 2

Customize Tidal output format and settings

Change the settings to your preferences. Click on the "Menu" > "Preferences" options to open the settings window. Click the "Convert" section and start to define the output format you wish. Also, customize the audio parameters like audio codec, sample rate, channel, etc. AudFree Tidable lets you organize your songs by albums or artist. Click the "Archive output tracks by" option to organize your music.
Step 3

Download and convert Tidal music

Finally, hit the "Convert" tab to start the downloading process. The app will quickly convert your Tidal music to common output formats according to your set preferences. You can also add more playlists from AudFree Tidable's main interface during the conversion process.
When completed, locate the converted Tidal music in the "Converted" folder. Just choose the "Open file location" icon to get quick access to the destination folder on your computer. You can also double-click on the music track to preview it. Now you can keep Tidal music forever and freely play Tidal music normally offline on any device or media player.
Part 5. In Summary
Today we just fixed an issue with Tidal not playing Masters on your device. Just try the solutions above to get Tidal to play properly. If the solution doesn't work, try AudFree Tidal Converter. It allows you to convert Tidal songs to common formats and listen to them using other music players. This way, the Tidal app doesn't have any issues.