If you invest in Tidal music streaming services, you expect infinite quality.
And there is an entire generation out there that probably have never listened to music as the artists, studio engineer, and producer intended it to be heard.
Most people have grown up listening to poor-quality audio of MP3 - sacrificing fidelity in pursuit of convenience and portability.
A lossy audio format strips music's dynamics, detail, and vitality.
If the lossy audio format troubles you, just pick out a high-resolution digital audio player and carry your lossless music with you.
But lots of factors come in when checking out the best Tidal portable player - audio codec support, seamless user interface, storage capacity, and many more factors.
For that reason, we scrape every corner of the web, scouring and scrutinizing the world's Tidal MP3 players, to bring you the top 5.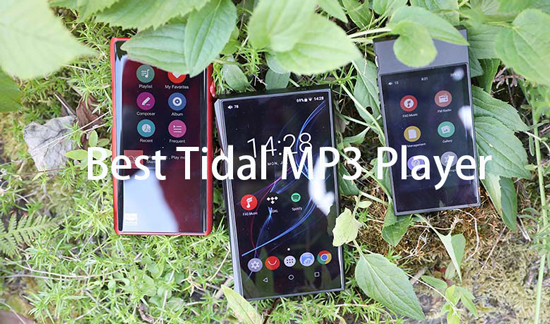 Astell & Kern's KANN Cube
Astell & Kern's KANN Cube is not cheap.
But if money is no hindrance in your pursuit of the best Tidal portable player, you'll find no finer player than Astell&Kern's KANN Cube on the market.
This Tidal MP3 Player is engineered to drive nearly all headphones on the market while at the same time serve as a high-res and streaming centerpiece of any reference audio system.
The Best Feature: Powerful amplifier and Audio Circuitry for Powerful Output at Low Noise.
The strategically implemented audio circuitry that offers a low noise floor, even with massive power output turning this portable Tidal player to an Audio Powerhouse capable of driving the most power-hungry headphones.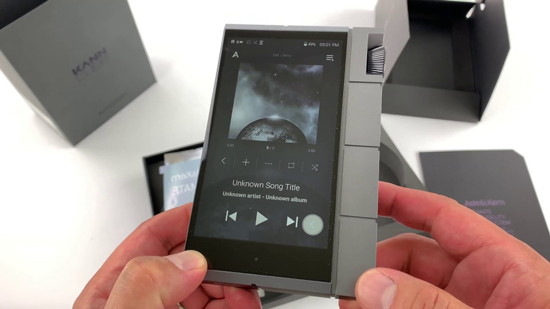 Activo CT1O
Unlike more expensive MP3 players that support Tidal music, Activo CTIO is the first budget player that includes Tidal client and can play Master Quality Authenticate quality audio.
And that's just the beginning. This competent player serves a fulsome sound that has got plenty of depth excellent resolution. You can pay a whole lot more for a high-resolution digital audio player, but this model from Activo delivers nearly everything you get in the considerably more expensive model, including MQA and aptX HD support.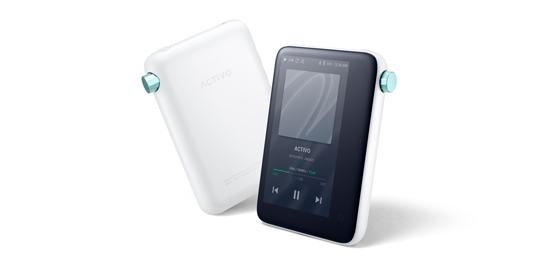 HiBy R3
HiBy R3 might be the all-in-one musically rewarding and so relaxing Tidal MP3 player. This ultraportable Tidal player is designed for the purest sound experience.
It is a pocket-size Hi-Res player, with top of the line audio components, for people signed up to Tidal.
The player has ESS ES9028Q2M DAC chip, HBC3000 DSD256 capable audio controller, and eight Panasonic hi-polymer, a hi-res audio performance that captures the depth and the breadth of each note and endless possibilities of wireless streaming music.
The only problem is that it has no onboard storage. However, once you connect to the Tidal store, it allows you to store offline music on a Micro-SD up to 2TB in size.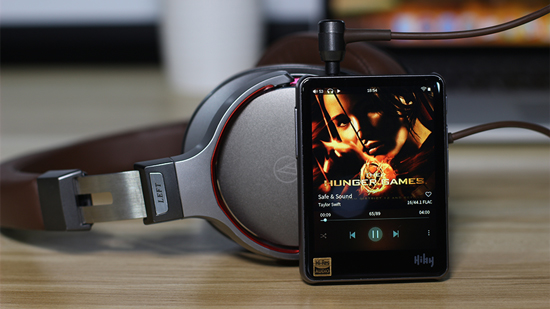 Sony Walkman NWZA17SLV
Sony is prominently known for producing excellent products. And so it is when it comes to music players.
The player comes with a convincing good storage capacity of 64 GB to download all the music that inspires you, and an additional memory card slot that can support up to 192 GB memory.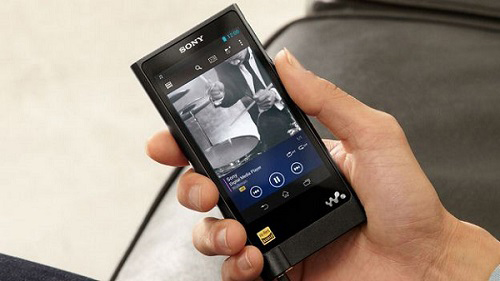 HiBy R6 Pro Portable Hi-Fi Music Player
This is another Tidal music player that presents the best hi-res music experience ever. It specifically engineered so that you can enjoy genuinely authentic Hi-Res audio in a compact body.
And it doesn't stop there. HiBy R6 goes ahead and allows you to listen for the next-level sound quality of MQA—utmost sonic purity.
Aside from being a Tidal compatible MP3 player, it goes ahead and supports Amazon Music Ultra HD Support that elevates your sound.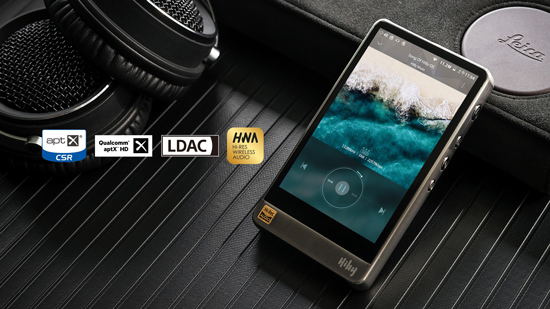 Play Tidal Music on all Music Players
Maybe you have a player that does not support Tidal Music already, or you're simply after a way to make Tidal music playable on all music players.
There is a way to do that. You'll need a full-features Tidal music downloader and converter - a software is doctored to help extract and convert Tidal Music and Playlist to popular audio format, like MP3 without compromising the quality.
With audio with an accessible format, you can play it on all music players. Here is one of the best Tidal Music converters, called AudFree Tidal Music Converter: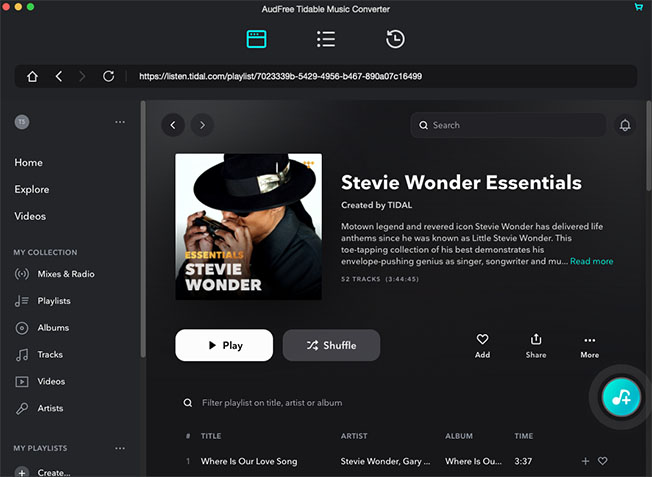 Step-by-Step Guide to Use AudFree Tidal Music Converter to Convert Tidal to MP3
Step 1. Download, Install and Register Audfree Tidal Music Converter on your System
- To register, click on the menu bar from the home windows and locate the " Register" button. Tap on it to log in to your registration name and code to activate the software.
Step 2. Drag and Drop Tidal Music to AudFree Converter
Launching AudFree Tidal Music converter automatically loads the Tidal app.
- Identify the tracks you want to convert on the Tidal app and hit the three dots icon to access the "Share" function.
- Find and click on the "Copy Playlist Link" option. - Then paste this link to the search box of AudFree.
- On AudFree, hit the "+" button to load the Tidal tracks.
Step 3. Customize Output Audio Format and Other Settings
- On the menu bar of AudFree, select the "Preference" option. A "setting" window will pop up.
- Click the "Convert" button and select the output format as MP3. You can also choose your preferred Bit rate, sample rate, and conversion speed.
Step 4. Download and Convert Tidal Songs for Offline Listening
Hit the "Convert button at the bottom-right corner of the main Windows execute the download. Then locate your converted songs in the 'history' folder. Now, you can put music to MP3 player from Tidal for playback.
Conclusion
Hi-res audio players(DAP) are on the rise. Tons of options are emerging. And it is getting challenging to keep up with the new devices hitting the market.
But which is the best MP3 player that works with Tidal player? To answer that, we put to the test some of the world's best audio players, scrutinize their usability, and brought you only the best five.
They all differ in many aspects, but you won't go wrong with any of 5.