Tidal and YouTube Music flood you with interesting music tracks to entertain you when you are in need. Both platforms carry millions of songs with high-end quality parameters. But which one is your selection?
Here, in this article, you will get insights into the different features of these two music streaming services. The pros and cons of Tidal vs YouTube Music provide you with a better understanding of them, which aids you with more useful information to select between Tidal and YouTube Music. Read this article and pick one music platform to listen to your favorite music anytime without compromising the quality factors.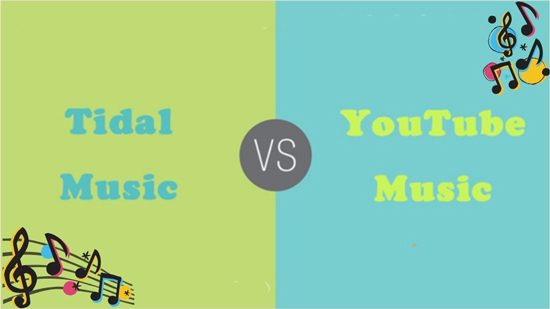 Part 1. Overview: What Is Tidal vs What Is YouTube Music
Tidal was launched in 2014 by Aspiro Company and is now mastered by the investment firm of the famous artist Jay-Z: Project Panther Bidco Ltd. It stands out in innovative and various audio quality and immersive sound support. Now, this music service offers you 100 million soundtracks with exclusive releases, interviews, and curated 650+ K music videos to entertain users. With Tidal HiFi and HiFi Plus, it aids in easy access to the music files offline and ensures uninterrupted streaming of tracks with high-fidelity sound quality. For example, you can stream Tidal Dolby Atmos, MQA, and Sony 360 Reality Audio with a spatial listening experience.
And with an easy-to-use interface, you can make the best out of this environment without any technical knowledge. As far, Tidal has been expanded to over 60 countries, vying for 60+ million total users and 5 million paid users. However, Tidal doesn't offer the downloading feature for its Windows app users currently and its free users will encounter advertisements before playing songs.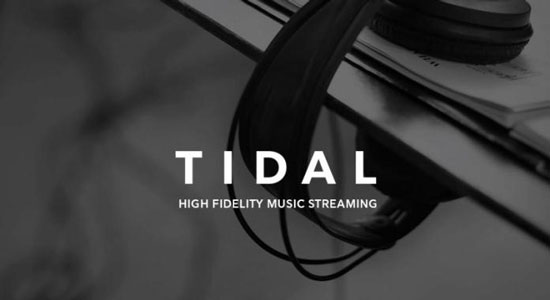 YouTube Music was founded in 2015 by Google following Google Music in 2011. It also has more than 100 million songs with curated music videos to stream for its listeners. This platform runs a powerful analysis algorithm in the hidden mode to display the best suggestions list to the customers. Resemble Tidal, YouTube Music also has equivalent filter options to reach the desired playlists from the database, providing a variety of albums, singles, videos, remixes, and live performances. Now YouTube Music has been available in 101 countries and regions with 80 million total users and more than 30 paid users.
But different from Tidal music, YouTube Music endows you with the ability to listen to music off-the-grid on both mobiles and computers. And you can enjoy the curated music videos and lyrics without premium when playing songs while Tidal needs to upgrade to subscriptions.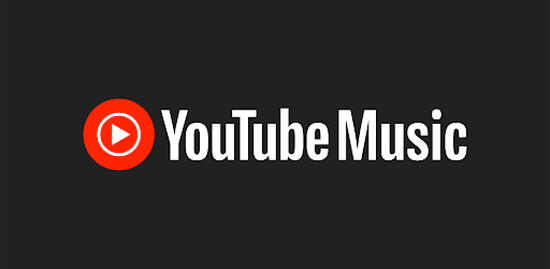 If you are still confused about their features, please take a look at the following chart:
Information
YouTube Music
Tidal Music
Launch Time
2015
2014
Available Countries
101
60+
Music Library
100+ M tracks and music videos
100+M tracks and 650+K videos
Ad-Free
No
No
Free Lyrics
Yes
No
Search Songs by Lyrics
Yes
No
Offline Mode
Yes
Yes (only for mobiles app)
Resources
Podcasts, songs, artists, albums and playlists
Podcasts, audiobooks, songs, artists, albums and playlists
Audio Types
AAC
OPUS(uses the least data)
AAC/FLAC/WAV:
High-fidelity sound quality
Master Quality Authenticated (MAQ)
Dolby Atmos
Sony 360 Reality Audio
Users and Subscribers
80 million users (30 million paid)
60 million users (5 million paid)
Free Music Videos
Yes
No
✨Verdict: Draws. Tidal provides multiple audios with high-resolution quality and audiobooks while YouTube Music has not. However, without subscriptions, YouTube Music allows you to watch high-quality music videos and lyrics for free. It also has the power to explore tracks by entering the lyrics. Both platforms entertain the users by providing uninterrupted services and their songs stored in this environment are available in a protected format for security purposes, which prevents anonymous downloads of the soundtracks from the entertaining platforms. And both of them have unique features, so they draw this round.
Part 2. YouTube vs Tidal Free Plan
Tidal offers you a free plan to stream all ad-supported 100+ M Tidal songs and curated playlists only for free with limited interruptions. But the sound quality you can stream is up to 160 kbps.
Distinct from Tidal, besides all songs and tailored playlists with ads, YouTube Music Free Plan also supports users to watch millions of music videos whiles playing songs, and view lyrics without needing to upgrade to premium. And YouTube Music Free Plan allows you to stream at 256 kbps.
✨Verdict: YouTube Music wins. Both Tidal and YouTube Music Free Plans provide limited access to theirs database, and the quality of the soundtracks seems to be much lower than the subscribed streaming. Only restricted songs are accessible using the free plan and you will encounter many advertisements while playing your favorite playlists. You will face limitations in device access in this free plan. But after comparison, YouTube Music provides higher quality and more content for its free users. Thus, YouTube Music edges this round.
Part 3. Tidal Subscriptions vs YouTube Music Subscriptions
When choosing the best music service, the subscription will be taken priority. So, in this part, we will take you through the subscription difference between Tidal vs YouTube Music.
Premium Plans Comparison of YouTube Music vs Tidal
Tidal offers two premium plans: Tidal HiFi and Tidal HiFi Plus. The former requires $9.99 per month for individuals, and $14.99 per month for family while the latter is priced at $19.99 each month for individuals and $29.99 each month for family. For students, Tidal released a 50% discount. Besides, Tidal takes special consideration to the Military and the first responder by offering them a 40% discount.
YouTube Music Premium and Tidal HiFi mark the same prices for individuals, family, and students. The difference between YouTube Music Premium vs Tidal HiFi is that YouTube Music does not provide the Military and The first Responder plan but an annual plan with $99.99.
To make a further understanding of the subscription gaps, please take a quick look at the subscription plans of Tidal HiFi vs YouTube Music Premium. These are the pricing details of YouTube Music Premium and Tidal HiFi streaming:
| | | | |
| --- | --- | --- | --- |
| Subscription Plans | YouTube Music | Tidal HiFi | Tidal HiFi Plus |
| Individual | $9.99/month | $9.99/month | $19.99/month |
| Family | $14.99/month | $14.99/month | $29.99/month |
| Student | $4.99/month | $4.99/month | $9.99/month |
| Military & The First Responder | No | $5.99/month | $11.99/month |
| Annual | $99.99 | No | No |
Features and Functionality Comparison
Apart from the subscription cost, the features included by each plan reference also play significant roles in selecting YouTube Music and Tidal.
Tidal HiFi is featured up to 1141 kbps quality while the Tidal HiFi Plus boasts an audio setting up to 9216 kbps, which is incredibly high. And with Tidal HiFi Plus, music lovers can get immersive and surround Tidal Dolby Atmos, Sony 360 Reality Audio, and Master audio. Beyond that, paid users can enjoy 650+ M videos, an ad-free interface, offline mode, live performance, listening habits tracking, and sharing features, which are not supported for Tidal Free users.
Compared with Tidal, YouTube Music Premium is the ad-free version of YouTube Music which gives unlimited streaming. Apart aside that, it empowers you to download YouTube Music content for offline playback and listen in the background. In fact, there is no larger gap between its free and premium versions.
✨Verdict: Tidal wins. Overall, Tidal HiFi and YouTube Music Premium both offer an affordable price. However, Tidal excels in the quality streaming of audio content. If you opt for music quality factors, then go for a Tidal subscription rather than the YouTube Music one. Most of the users choose the Tidal app for occasions to address gatherings. For better sound reach, the Tidal app excels and seems to be the right choice too.
Part 4. Tidal vs YouTube Music: Free Trial
There is a 1-month free trial for both Tidal HiFi and HiFi Plus plans. Furthermore, Tidal partners with other brands and provides Tidal 6-month free trial, a 3-month free trial with BestBuy, 4-month free trial with Walmart if you purchase the selected and specific products.
Similar to Tidal, YouTube Music also launches a 30-day free trial for subscribers but without other plans.
✨Verdict: Tidal wins since Tidal has more free trial services. It's possible for you to get Tidal for free or get YouTube Music for free because both YouTube Music and Tidal offers a 30-day free trial for you to stream music. But to enjoy an uninterrupted soundtrack using these music streaming platforms, quickly subscribe to the relevant schemes on YouTube Music or Tidal to enhance the quality of listening. Choose the plans as per your needs and enroll in the same for expected outcomes.
Part 5. YouTube Music Quality vs Tidal Streaming Quality
The Tidal app gets edges over the YouTube platform when compared to the sound quality factors. The Tidal HiFi premium subscription offers the streaming of audio up to 1411kbps. It ensures lossless high-fidelity playing of the songs on any speaker efficiently. While the HiFi Plus plans can stream songs at Tidal Master quality in ultra-high-resolution audio up to 9216kbps.
However, YouTube Music audio quality is much lower compared with Tidal HiFi and HiFi Plus. The YouTube Music bitrate is 128kbps - 256kbps in sound quality. It streams the songs at a reasonable sound quality. You can opt for the YouTube Music app if the quality criteria do not occupy your requirements list.
Music Services
YouTube Music
Tidal Music
Supported Formats
AAC
OPUS
AAC (Tidal Free)
FLAC (Tidal HiFi)
WAV (Tidal HiFi Plus)
Sound Quality
128 kbps - 256 kbps
AAC:
160kbps (Normal)
320 kbps (High-Quality)
FLAC:
16-bit/44.1 kHz (Hi-Fidelity)
WAV:
24-bit/96 kHz (Master)
24-bit/196 kHz (Hi-Res Master)
✨Verdict: Tidal wins. In terms of audio quality, Tidal surpassed YouTube Music and any other music services, providing hi-res quality for its subscribers.
Part 6. YouTube Music vs Tidal: Music Discovery
The Tidal music streaming service allows you to find new content from 'Home' > 'For You'. With an advanced algorithm, it tracks and shares your listening habits to curate personalized mixes rolled out by 'Mixes for you'. And from 'Explore', there are unique 'Mood, Activities & Events' section and other parts including cross-genres, New, Staff picks, and more.
YouTub Music gives four sections 'New releases', 'Charts', 'Moods & genres', and 'Podcasts' in the 'Explore'. Most importantly, different from Tidal and other music services, YouTube Music also collected unofficial versions of songs such as the cover version from TikTok. The suggestion algorithm of YouTube Music is appreciable, and it quickly prepares a playlist from the users depending on the frequently accessed details.
✨Verdict: Tidal wins. On Tidal and YouTube Music, daily mixes are updated according to the users' favorites and displayed in their dashboards for quick access. But Tidal edges for its more sections to explore and discover music.
Part 7. Tidal vs YouTube Music: Music Library
As we stated at the beginning, Tidal is home to over 100 million tracks across 25 genres such as Decades, R&B, K-pop, etc., and more than 650 thousand videos. On top of that, there are 29 categories of content. Apart from songs, playlists, podcast episodes, albums, and artists, Tidal also has audiobooks in its library. Different from other services, Tidal created a unique section that rolled out cross-genres of music.
Like Tidal, YouTube Music also owns a music library size with more than 100 million songs in 28 genres. But different from Tidal, developed from YouTube, the viral video platform, YouTube Music boasts millions of free official and unofficial free videos including music videos, podcasts, interviews, etc. Most importantly, all content on YouTube Music is equipped with unique videos, which allows listeners to watch high-definition videos. What's more, YouTube Music rolled out the Decades catalog embracing the top music from the 1960s to 2010s, facilitating music lovers to review old and classical music.
✨Verdict: YouTube Music wins. YouTube Music exceeds Tidal for its more music genres and a bulk of free videos and lyrics. YouTube Music and Tidal store large audio lists in their database to help you access them quickly. YouTube Music carries more video-based songs than the Tidal platform.
Part 8. Tidal vs YouTube Music: Compatibility
Tidal can be available on Web (Chrome only for HiFi), iOS, Windows, Android, MacOS, and other supported devices such as Google TV, speakers, etc. Go to the web page to check whether your device is supported by Tidal. Similar to Spotify Connect, Tidal Connect helps you to cast Tidal music to Tidal Connect-compatible devices as long as you have subscribed to Tidal HiFi or HiFi Plus. To listen to Tidal music, it requires a premium account. Even though Tidal gives you the ability to use Tidal on 5 devices, you still can't be able to play them on other players that don't support Tidal. And the Tidal downloads are only available on its app.
YouTube Music is compatible with iOS, WearOS, Android, Google/Android TV, ChromeOS, Web, and Windows phones. It plays the songs on all the gadgets but has limitations in their count. Different from Tidal, YouTube Music supports you to play music on nearly 10 devices simultaneously hassle-free with a premium account. Based on the subscribed schemes, the device limitations vary. You can choose the perfect plan according to your needs.
✨Verdict: Tidal wins. Tidal is unique for its specific Tidal Connect feature compared with YouTube Music.
As we described above, With subscriptions, listeners can play Tidal or YouTube Music on limited devices. But what should you do if your device does not support Tidal or YouTube Music? What to do if users want to upload songs from Tidal to YouTube Music or transfer YouTube playlist to Tidal? To solve this problem, you need a third-party application to download YouTube Music or Tidal songs to PCs and transfer them to your device.
For Tidal users, here comes an all-around application like AudFree Tidal Music Converter, an efficient tool to stream the Tidal playlists offline. It is an efficient method of accessing Tidal songs effortlessly. Use this user-friendly application and connect with your favorite Tidal soundtracks hassle-free. You can bring the best out of this entertaining platform to batch convert the protected format from Tidal songs to lossless FLAC, MP3, WAV, AAC, and more universal formats in permanent local files, which lets you play them on any device flawlessly. It downloads and converts Tidal playlists at a 5X faster rate without data loss. The downloaded soundtracks are stored in the local drive for quick access. With this gadget, you can stream Tidal music at 24-bit even 32-bit/192000 Hz.
For both Tidal and YouTube Music users, AudFree Audio Capture is a great shot. With advanced and innovative audio capturing technology, this powerful tool serves to batch capture the playing YouTube Music or Tidal songs with zero quality loss. Besides, it supports you to trim and edit the recordings and ID3 tags to your demands. It allows you to enjoy songs from Tidal, YouTube Music, and all types of audio with an audio quality of up to 24-bit/96000 Hz.
Part 9. How Do Tidal and YouTube Music Pay for Artists
Since 2017, Tidal has rolled out the DAP (Direct Artist Payout) program and gives approximately $0.013 per stream, indicating that 10% of the Tidal HiFi Plus payment has directly entered into artists' pockets. That is to say, Tidal focuses on a fan-centric royalty system, and the [ayout depends more on individual activities than industry standards. The more you stream the audio of one artist, the more payment for this artist.
As for YouTube Music, artists get $0.008 per stream, which is less than Tidal. Different from Tidal, YouTube Music does not pay more attention to streams of music but to how much they earned from subscriptions and advertisement streams. And with Micro-sync loyalties, artists can earn money once their music is added to videos or images.
✨Verdict: Tidal wins. Obviously, Tidal pays more for its artists and it has built a mature payout system, If you want your favorite artists to get more, you can choose Tidal.
Part 10. Comparison in Chart: Tidal or YouTube Music
Still unsure to give Tidal or YouTube Music prority? Voila! There is a total comparison chart for you to make a quicker decision.
YoTube Music
Tidal Music
Launch Time
2015
2014
Available Countries
161
60+
Offline Mode
Yes
Yes(only for mobiles)
Artsists Benefit
$0.008/stream
$0.013/stream
Audio Genres
WMG, UMG, SME
High-fidelity sound quality
Master Quality Authenticated (MAQ)
Dolby Atmos
Sony 360 Reality Audio
Users and Subscribers
100+ million users (30+ million paid users)
60 million users (5 million paid users)
Free MVs and Lyrics
Yes
No
Free Plan
Yes
Yes
Sound Quality
AAC & OPUS: 128 - 256kbps
AAC:
160kbps (Normal)
320 kbps (High-Quality)
FLAC:
1141 kbps (Hi-Fidelity)
WAV:
1141 kbps (Master)
2304 - 9216 kbps (Hi-Res Master)
Subscription Price
$9.99/month(Individual)
$14.99/month(Familiy)
$4.99/month(Student )
Tidal HiFi:
$9.99/month(Individual)
$14.99/month(Familiy)
$4.99/month(Student )
$5.99/month(Military/First Responder)
Tidal HiFi Plus:
$19.99/month(Individual)
$29.99/month(Familiy)
$9.99/month(Student )
$11.99/month(Military/First Responder)
Music Library
Around 100 million songs and million videos
Over 100 million tracks
Over 650+ K videos
Supported Devices
iOS, WearOS, Android, Google/Android TV, and ChromeOS, Web, Windows phone
Web (Chrome only for HiFi), iOS, Windows, Android, MacOS, WearOS, Google TV
✨Verdict: Tidal is superior to other music services in terms of innovative audio and spatial sound quality. If you value the audio quality, Tidal is the best shot compared with other music services. However, if you emphasize the subscription cost, YouTube Music can be taken priority since it provides free music videos and lyrics as well as a lower premium price compared with Tidal HiFi Plus.
The two apps have their pros and cons. Select the ones that ensure you uninterrupted services. You can stay connected with this article to resolve your dilemma while choosing the streaming programs between Tidal and YouTube Music.