Q: Spotify is my preferred music streaming platform to enjoy music. However, I have recently been plagued by an issue where Spotify will randomly play songs that are not in my playlist, which makes the listening experience a bit unpleasant. Any suggestions on how to avoid this problem?
Many Spotify users have reported similar situations, such as Spotify playing suggested songs all the time. No worries, here is the answer to everything. This article will explain the common ways and an ultimate solution to fix Spotify playing random songs. Without further ado, let's get straight to the point.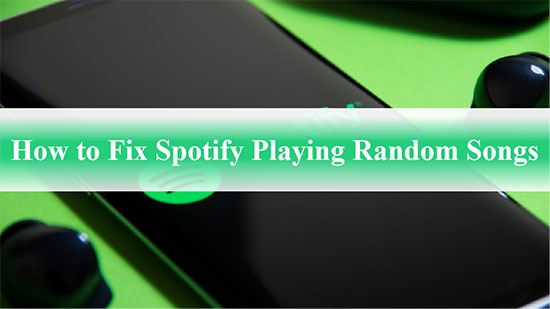 Part 1. Why Does Spotify Play Random Songs
Why is Spotify not playing my playlist? In fact, the reasons about Spotify playing random songs after playlist are varied and uncertain. Therefore, the following is a compilation of several possible causes for this problem:
* The Spotify app's Autoplay feature is enabled.
* Your friend or family member is logged into your Spotify account on a different device.
* Some glitches in installing Spotify on your device.
* You don't have a Spotify Premium account to clear random songs from the queue.
Part 2. How to Fix Spotify Playing Songs Not in Playlist
In general, it is easy to prevent Spotify from playing random songs. To achieve this, there are several methods for you to consider.
Solution 1. Turn off the Spotify App's Autoplay Feature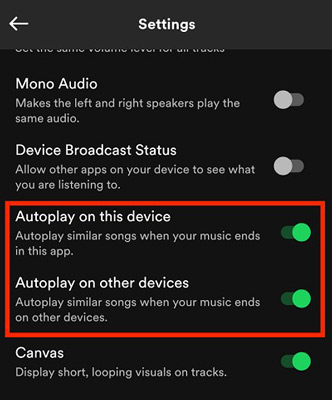 If you accidentally enable the Autoplay feature, Spotify will put in recommended songs after you have finished playing your personal playlist. In the opinion of some users, this feature may cause some bad music experiences, such as Spotify playing songs not on playlist.
As for how to turn off Spotify's Autoplay feature, you can simply scroll down to the bottom arrow of the general settings in the Spotify interface. Then you will find an option called Autoplay, press the button to disable Spotify Autoplay.
Solution 2. Upgrade to a Spotify Premium Account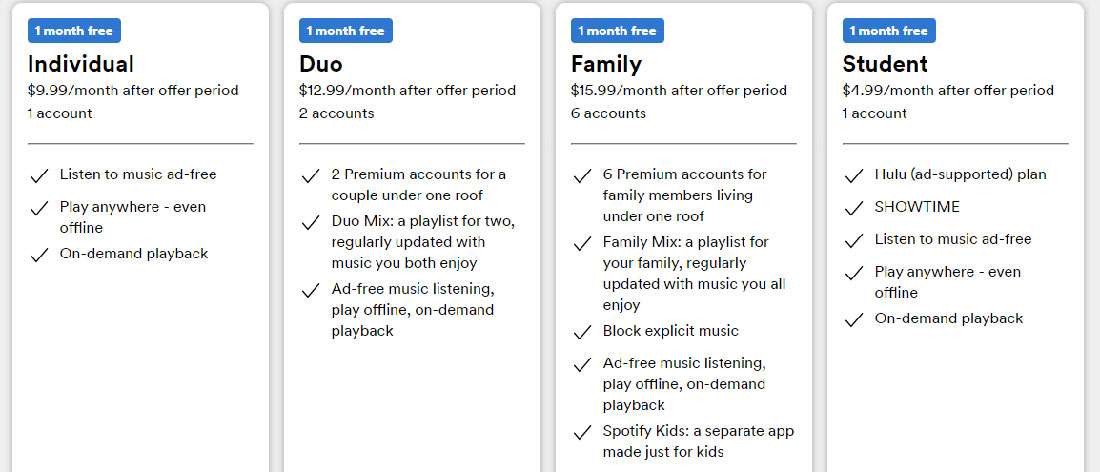 Sometimes, when you have a song in your Spotify queue that is not on your playlist, you can use your Spotify Premium account to enable the Clear Queue option, which in turn removes all random songs. This is a feature that you can't do with a free account. You can start by getting Spotify free trial 6 months to enjoy Spotify Premium features. What's more, you get more perks like shuffle play, unlimited skips and more.
Solution 3. Change Your Spotify Account Password
If someone else has maliciously stolen your Spotify account, you may also experience Spotify playing other songs that do not belong to your playlist. All you need is to log out of all your devices and change your password as soon as possible. Then log back into Spotify and see if the problem with Spotify playing songs not on playlist exists.
Solution 4. Restart the Spotify App and Your Devic
Spotify playback errors may be caused by the app or your device not working correctly. Therefore, the easiest way is to turn off your device and restart it. In most cases, once the device has been restarted, the Spotify app error will also be successfully fixed. After that, see if Spotify does a good job of replaying the songs in your playlist.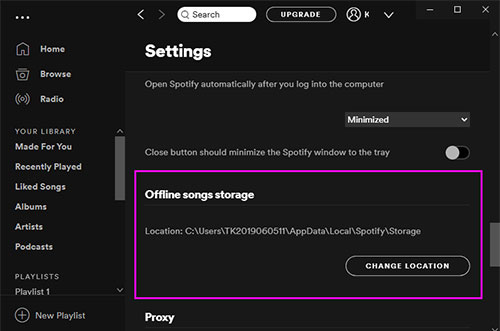 If the above still doesn't work, there may be an error in the Spotify app itself, which can cause Spotify playing random songs problem. So clearing the Spotify cache is a good solution as it will fix most of the Spotify playing issues. Once you have finished, please check if the playback is working.
Part 3. How to Stop Spotify from Playing Suggested Songs Forever
Obviously, the issue of Spotify playing random songs will probably always be there, as the above common solutions only temporarily solve the current problem and cannot eradicate it. For your convenience, we have found a once and for all way to avoid Spotify playback problems. All you need is the professional AudFree Spotify Music Downloader, dedicated to downloading Spotify songs.
It has the ability to download and convert Spotify Music, playlists and albums to MP3, WAV or FLAC etc. locally. Afterwards, you can always back up your favorite Spotify songs on your computer and play them offline in the way you want. No more worrying about Spotify playing suggested songs, you can have complete control over Spotify Music playback.
AudFree Spotify Music Converter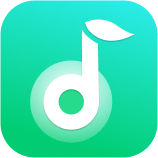 Download Spotify playlists to your PC locally
Convert Spotify Songs to MP3, WAV, AAC, FLAC and more
Back up Spotify Music and play it offline the way you want
Stop Spotify from Playing Suggested Songs Forever
How to Stop Spotify from Playing Random Songs after Playlist Forever
Step 1

Import Spotify Songs to AudFree SpoDable

Launch AudFree SpoDable and the Spotify application will open automatically. To import Spotify Music, you can drag and drop preferred playlists directly onto the main screen of the downloader. Or copy and paste the Spotify song URL into the search box and tap the "+" icon to load Spotify Music on the interface.
Step 2

Set Output Parameters for Spotify Playlist

Click on the three-line menu in the top right corner and select the "Preferences" section. Choose the "Convert" tab in the settings window, after which you can start converting Spotify songs to the formats you want, including MP3, FLAC, WAV, AAC, etc. What's more surprising is that you can change parameters such as sample rate or bit rate to suit your needs.
Step 3

Download Spotify Songs Locally to Fix Any Playback Issues

Tap the "Convert" button and it will start downloading Spotify songs to your computer at 5X conversion speed. Once done, navigate to the destination folder to view the Spotify song downloads. Now you can listen to Spotify Music offline without Premium and smoothly solve the problem of Spotify playing songs not on playlist.
Part 4. FAQs of Spotify Playing Random Songs
Q1: Why Is Spotify Playing Itself?
Generally, Spotify's Autoplay setting is automatically turned on and is the default for any connected device. Also, Spotify may be playing songs that are not in your playlist due to this feature.
Q2: Does Spotify Really Shuffle Randomly?
Spotify Shuffle play is a new model of music playback that distributes artists and genres more evenly. In this model, songs and playback order are randomly determined. According to Spotify, the algorithm is not random, it is actually calculated and feels more random.
Q3: What to Do If Spotify Keeps Playing Random Songs?
If the common solutions mentioned above don't work, you'd better try AudFree Spotify Music Downloader to download music from Spotify to computer locally. Then you can control the music playback in the desired songs and order without any problems.
Part 5. In Conclusion
Still worried about the problem of Spotify playing random songs? Here are the effective solutions on how to stop Spotify from playing random songs after playlist. Take action to control Spotify Music as you wish without being plagued by any playback problems.