Listening to music is one of the easiest way to take away the fatigue and weariness while the long-distance driving. As music can keep the brain active so that you can keep your eyes and attention on the road. Are you tired of the music channels on your car radio? If yes, how about playing music streaming services in car, like Spotify, Tidal and Apple Music?
As the world's largest streaming service, most of you might have subscribed to Spotify free or premium plan to enjoy music online or offline. Under such circumstances, many people tend to listen to Spotify music streams during a long drive. So today, here we will shows 7 working ways to play Spotify in the car, whether your car is newer or older.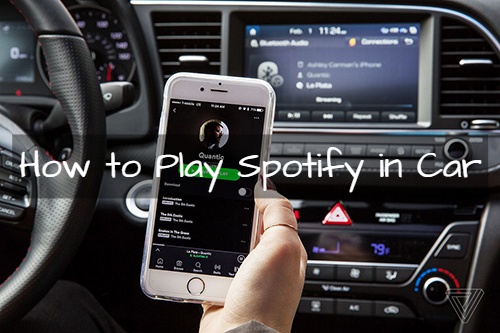 Part 1. How to Connect Spotify to Car via USB Disk
To play Spotify in the car, there is a one-time solution - downloading Spotify tracks to USB and plugging USB to your car stereo for for offline listening forever. But what should be done to download and transfer music from Spotify to USB drive? Here, AudFree Spotify Music Downloader comes out to give you a favor.
With it, you have the right to download Spotify songs to your computer locally, whether you subscribe to the Spotify Premium plan or not. Running at 5X quicker speed, it helps to convert Spotify songs to MP3, M4A, FLAC, M4B, WAV, AAC with no loss of sound quality. Further, you have the freedom to transfer Spotify to USB for offline playback in your car.
In addition, based on personal needs, you can freely use its customizable output option to modify export quality and parameters as you prefer. As for how to operate it to download Spotify music without premium to USB for Spotify car playback, follow the step-by-step guide below.
Step 1

Drag Spotify music to AudFree SpoDable

Launch AudFree Spotify Music Converter and it will automatically launch the Spotify app. From the Spotify music library, find the Spotify track, playlist or album you want to play in your car. Then copy the appropriate link, paste it into the search box at the top, and subsequently click the "+" icon to load it. Or simply drag and drop your favorite Spotify content into the main interface.
Step 2

Set Spotify output options for Car

Select "Preferences" in the upper right menu, and then click "Convert" to open the format setting window. After entering the settings panel, you can select MP3, M4A, AAC and other output formats compatible with USB. It also allows you to customize Spotify channels, bit rate, sample rate, etc. as you need.
Step 3

Download Spotify music for car play 

When you have done with output settings, click "OK" button to confirm them and get back to the home screen. Here, go to touch the "Convert" button to commence the process of downloading music from Spotify. Wait until all your uploaded Spotify tracks are saved into local computer. Please navigate to the destination folder to locate them.
Step 4

Play Spotify on car radio through USB

Now, you just follow these steps to download Spotify songs to USB stick, and then play Spotify in car USB without premium.

1. Transfer downloaded Spotify MP3 files to USB drive flash via copying & pasting action.

2. Insert the USB drive including Spotify tracks to the USB port in the car stereo system.

3. Open the target music player, browse the uploaded Spotify music files and start playing them in the car.
👍🏻 Pros:
● Available for all Spotify users.
● USB stick stores millions of Spotify tracks, saving a lot of storage space on your phone.
● More stable with Spotify car playback offline.
👎🏻 Cons:
● Need to convert Spotify music to USB with AudFree Spotify Music Converter first.
Part 2. How to Play Spotify in Car with Aux Cable
By far, it's probably the easiest way to connect your phone or tablet to your car for listening to Spotify music. The prerequisite is that your car comes with an Aux- in or USB port, and that you have an Aux or USB cable nearby. In fact, almost all car audio systems can support Aux line-in connection. You just need to make sure you have the correct cable compatible with your car.
When you connect your device to the car via USB port, it enables you to use the car stereo's control panel to adjust the track selection. As for connecting through the Aux-In port, it may only let you control the volume through the control panel. If you would like to forward or back the music, you need to turn to your smartphone to achieve it. Here are the simple steps to stream music to car radio from Spotify via Aux cable.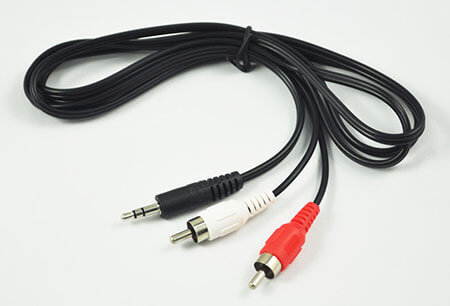 Step 1. Connect your mobile device that supports Spotify app to the car via Aux cable.
Step 2. Turn the Aux-In channel on in the car stereo.
Step 3. Start to play songs, playlists or albums from Spotify on your connected devices.
👍🏻 Pros:
● Simple and easy to operate.
● No need for any advanced entertainment system.
👎🏻 Cons:
● Many smartphones today do not have an AUX port.
● Spotify music playback can be erratic.
Part 3. How to Connect Spotify to Car Radio via Bluetooth
If there is no USB or Aux-In cable at your side, what should you do? Fortunately, some car stereos have the built-in Bluetooth functionality. And you must be familiar with Bluetooth connection, since it is the classic way to stream your listening between your mobile devices and the car.
With the purpose to play Spotify through car audio system, it could be as easy as pairing your phone or tablet with the car via Bluetooth. Besides, the other advantage of playing Spotify with Bluetooth functionality is that it doesn't require the Internet network. Now, you can refer to the following simple ways to pair devices compatible with Spotify app with the car stereo via Bluetooth.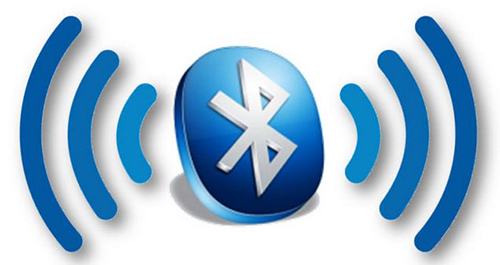 Step 1. Activate the function of Bluetooth on your mobile device and the car stereo respectively.
Step 2. Enter to the Bluetooth setting on your mobile device and search the available device to select the car stereo as the target device.
Step 3. Launch Spotify app on your device and start to play favorite Spotify playlists. And the playing audio tracks will be streamed to the car's audio system.
📝 Note: Different car stereos have different ways of pairing with Bluetooth devices. You can check the user manual of your car stereo to find out the guide so you can connect Spotify to car Bluetooth.
👍🏻 Pros:
● No Internet connection required.
👎🏻 Cons:
● Require a phone or tablet to control song playback.
● Bluetooth connection is sometimes unstable.
Part 4. How to Listen to Spotify in Car with Dashboard
If you have the latest aftermarket car stereo, you'll find that Google and Apple offer a safer way to play Spotify for car. You can send your Spotify music from your smartphone to your car through Android Auto or CarPlay.
Actually, Android Auto and CarPlay are both mobile apps that allow users to mirror the functionality of their mobile device to the car's compatible dashboard information and entertainment head unit. They can both support a wide variety of applications, including GPS maps, music playback, phone calls, web searches and more. Besides, you should keep in mind that Android Auto can support Lollipop or above, while CarPlay is compatible with iPhone 5 and higher.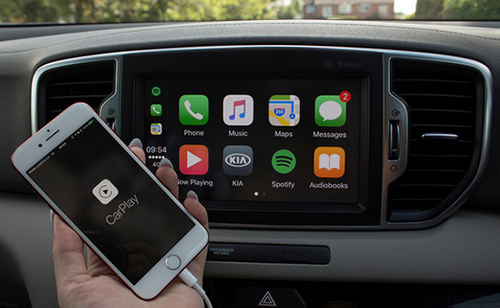 Play Spotify in the Car via Apple CarPlay
Step 1. Firstly, open the Spotify app on your iPhone.
Step 2. Connect your iPhone to the supported aftermarket car radio system via USB cable.
Step 3. You will see Spotify app shows up in the stereo display, and you can start to play and enjoy Spotify music on the car.
See Also: Spotify Apple CarPlay Not Working or Showing
Connect Spotify to Car via Android Auto
Step 1. Launch Spotify app on your Android phone and login your registered Spotify account.
Step 2. Connect your Android phone to the car stereo system compatible with Android Auto.
Step 3. Start to play Spotify songs or playlists on your car stereo display for listening.
👍🏻 Pros:
● Very easy to operate.
👎🏻 Cons:
● Not suitable for cars without Apple CarPlay or Android Auto integration.
Part 5. How to Use Spotify in Car by CD Burning
There is no denying that CDs still play a very important role for music lovers to enjoy music entertainment. Although Spotify does not provide a direct method or option to burn Spotify music to CD, we can use iTunes, VLC or Windows Media Player to achieve this process.
It is worth mentioning that this method requires the help of AudFree Spotify Music Converter. You need to use it to remove copyright restrictions from Spotify songs, playlists or albums and convert them to MP3, M4A or other standard audio formats.
Once you get the unprotected Spotify music tracks, you can transfer Spotify music to iTunes library, VLC or Windows Media Player. Just follow the step-by-step guide to burn Spotify to CD so that you can play Spotify in the car. Before performing, make sure you have a blank CD disc ready.
Connect Spotify to Car Radio by burning Spotify CD with iTunes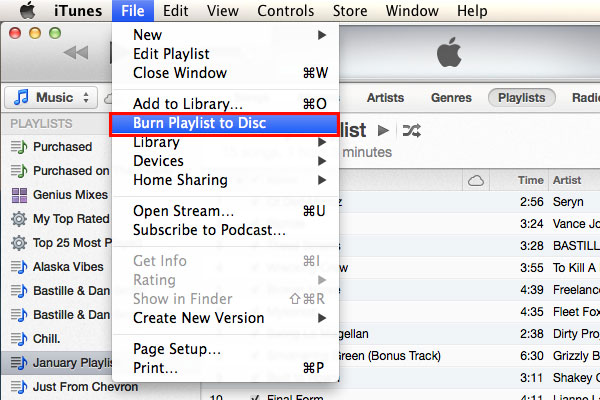 Step 1. Insert the blank physical CD disc into the CD-ROM on your computer.
Step 2. Simply click the imported Spotify playlist and choose "Burn Playlist to Disc" option in iTunes. And then click the "Burn" to confirm this burning process.
Step 3. Insert the CD contained Spotify tracks in the car CD system.
Step 4. Open the music player and start to listen to songs from the CD.
Play Spotify in the car by burning Spotify CD with VLC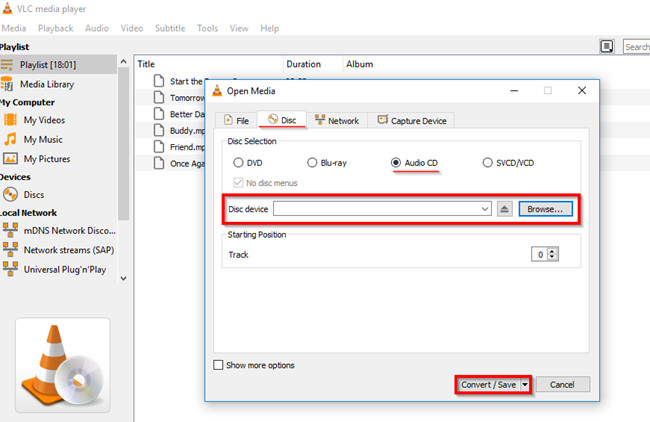 Step 1. Insert a blank CD to computer. Then, download, install and run VLC on your computer.
Step 2. Next, go to "Media" and choose "Convert/Save..." option. In the pop-up window, click "Disc" > "Audio CD" > "Browse" to choose your CD drivce.
Step 3. After that, click the "Convert/Save" button at the bottom of the screen.
Step 4. In the "Profile" section, edit and set audio output profiles to your requirements. Once done, click "Start" to start burning.
Step 5. Upon completion, you just need to insert the CD to your CD system to play Spotify music offline from CD.
Listen to Spotify in Car by burning Spotify CD with Windows Media Player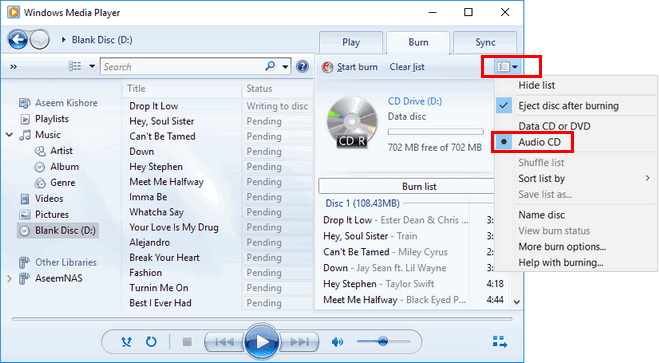 Step 1. Similarly, the first thing is to insert a CD to computer. Next, launch Windows Media Player.
Step 2. Now, add your downloaded Spotify tracks to Windows Media Player by following "Organize" > "Manege Libraries" > "Music" > "Add".
Step 3. Afterwards, locate the "Burn" button on the top right corner and simply copy your Spotify tracks to the Burn list.
Step 4. At this point, please touch "Burn options" and select your disc type from its pull-down menu.
Step 5. Finally, use the "Start burn" tab to begin burning your Spotify music to the CD for offline listening in your car.
👍🏻 Pros:
● Spotify car playback is stable.
● A CD can store a lot of Spotify tracks and save storage space on your device.
👎🏻 Cons:
● The process of burning Spotify to CD is a bit complicated.
● More time consuming.
Method 6. How to Set Up Spotify in Car Using Voice Assistant
Nowadays, many automotive media systems have Spotify built in, such as BMW. And BMW owners can use Amazon's Alexa as an in-car voice assistant, which facilitates users to play Spotify in BMW through simple voice commands. Now, let's take Amazon Echo Auto as an example to see how to set up Alexa in the car for Spotify car playback.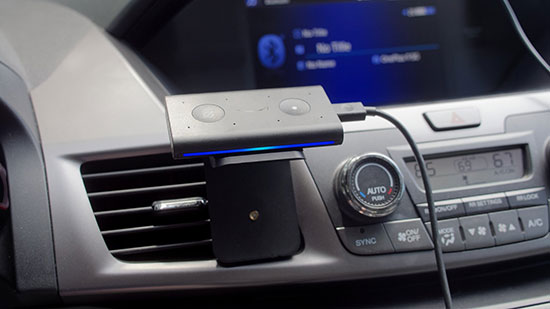 Step 1. Please set the input of car audio to Bluetooth.
Step 2. Turn on the Bluetooth function on your phone.
Step 3. Go to the Alexa app and tap "More > Add Device > Amazon Echo > Echo Auto".
Step 4. Follow the on-screen instructions to connect Echo Auto to your car.
Step 5. Now, you can use any voice command to have Alexa stream Spotify music to car radio.
👍🏻 Pros:
● Simple to use
👎🏻 Cons:
● Most vehicles do not have Alexa integration
Method 7. How to Get Spotify in Car via Parrot Asteroid
Have you heard of Parrot Asteroid? It's actually an in-car multimedia infotainment system that provides a real-time in-car computing experience. You can get web-based maps, navigation, mobile apps, digital media playback and music streaming. What's more surprising is that it has a native Spotify client. This way, you can use Parrot to listen to Spotify for car without having to bring your phone.

Step 1. Download the Spotify app to your Parrot Asteroid Smart via the Asteroid Market.
Step 2. Sign in to your Spotify Premium account.
Step 3. Now you can enjoy your Spotify music stored offline in the car directly.
👍🏻 Pros:
● Easy to control music playback.
👎🏻 Cons:
● Require Spotify Premium subscription.
Sum Up
In fact, which way to choose depends on the different features available in your car stereo. Before you select the way to play Spotify in the car, you should know exactly what features your car stereo supports, including USB, Aux, Bluetooth, Apple CarPlay, Android Auto, CD, Alexa voice, Parrot Asteroid, etc.
All in all, for stable Spotify car playback, you'd better use AudFree Spotify Music Downloader to transfer Spotify music to USB drive or burn it to CD for offline listening in your car anytime, anywhere.
Do you have other ways to connect Spotify to car? If so, you are free to share them with us in the common area.