Plex, an all-in-one media management platform, is famous for total control of personal media library on any device. Users can organize and stream all types of media files include songs, movies, photos into it. Since last year, Plex has established a cooperative relationship with Tidal, which is the first streaming music platform to be fully integrated into Plex, the vacancy of the Plex library is filled with podcasts, news, web shows, etc. According to the official data, up to now, over 60 million tracks, podcasts, TV shows, live shows, etc. can be accessed through Plex's powerful library.
It seems that Plex has been the go-to app for those who have plenty of media libraries. In this article, we will introduce 2 ways to add Tidal music to Plex: the basic method & the best method. Read on to find which one is suitable for you.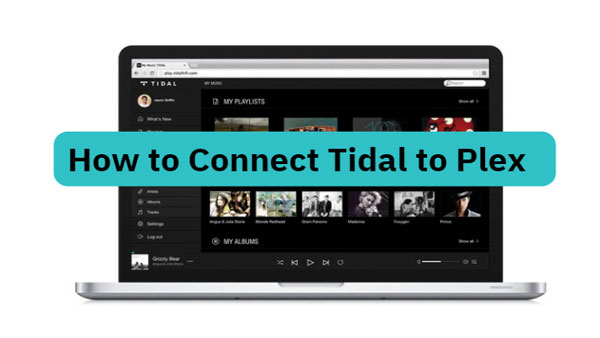 Part 1. Features of Tidal that Plex Doesn't Support
Plex launches 2 kinds of service: Plex & Tidal Premium bundles ($9.99 per month) and Plex & Tidal HiFi bundles ($19.99 per month). It is very cost-effective for the reason that Tidal values $9.99 per month for Premium and $19.99 per month for Hi-Fi. Meanwhile, Plex Pass requires $3.33 per month when you pay the whole year's fee at once.
When you start a Tidal bundle subscription through Plex. you'll obtain nearly all Tidal features and some additional features on Plex such as automatic lyrics, mobile sync (for your Plex library content), etc. Those features change, depending on which plan you purchased.
However, there exist some features that are only available for official Tidal apps (or the Tidal website) users. Subscriber from a third-party app such as Plex is not supported to use these features:
1) HiFi plan does not offer "master-quality" (MQA) music on Plex, whether you subscribe to it from Tidal directly or from Plex.
2) You can't download Tidal tracks to Plex mobile apps with Tidal's "Offline Mode".
3) You can't purchase songs from Tidal through Plex.
Part 2. Best Way to Transfer Tidal Songs to Plex
To solve the problems above, we highly recommend AudFree Tidal Music Converter to you. With advanced technology, it can download Tidal's MQA tracks with 100% original quality preserved. Besides, all of the original ID3 tags and metadata, which includes title, cover, artist, album, track number, etc will be kept or edited as you like. You are also supported to customize output format as MP3, WAV, AAC, FLAC, etc, which are universal files that can be transferred to Plex, or any player/device you like. With the help of this smart tool, you can enjoy Tidal MQA music on Plex with ease.
Make sure you have downloaded the Tidal app before conversion. 4 simple steps to help you add Tidal to Plex:
Step 1. Open AudFree Tidal Music Converter and Tidal app will be launched automatically. Drag and drop Tidal playlist or copy and paste the URL of Tidal track to the AudFree window.
Step 2. Click the "Preferences" > "Convert" option on the top right corner of the interface. Here, customize output format and audio quality by adjusting the bit rate, audio channel, sample rate, etc.
Step 3. Check the 'Convert' button at the right-bottom corner of the homepage, and AudFree software will begin to download and convert added Tidal music.
Step 4. Now you can locate the target folder to check your Tidal songs. Then upload these local Tidal files to Plex Library as easy as pie.
Part 3. Basic Way to Add Tidal Subscription to Plex
In order to use Tidal with Plex, you have to own a Tidal subscription first. Generally, there are 3 kinds of situations among users:
1) Users who have a Tidal subscription (directly via Tidal) but don't have a Plex subscription.
2) Users who have a Plex subscription but don't have a Tidal subscription.
3) Users who have neither Tidal subscription nor Plex subscription.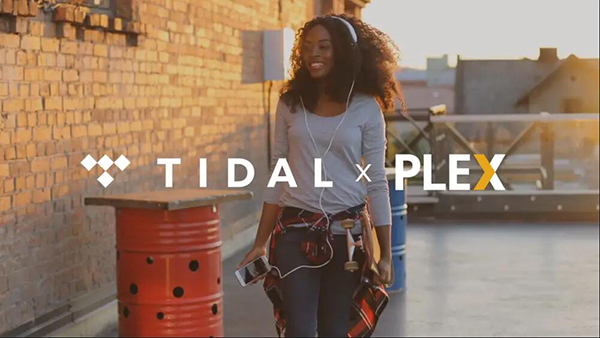 1. Convert an Existing Tidal Subscription to Plex
Both Tidal Premium and Tidal HiFi subscribers can switch their Tidal subscription to be billed and managed by Plex:
Step 1. Open the main Tidal page on the Plex site.
Step 2. Click "purchase" button which is related to the plan that you already have.

Step 3. When you are navigated to the Tidal site, login your Tidal account. Then it will transfer your subscription to be billed managed through Plex.
Once you do it, you are allowed to organize the content of your Tidal tracks and renew a Tidal subscription on Plex forever.
2. Start a Tidal Subscription on Existing Plex
Both Plex free users and Plex Pass subscribers can start their Tidal subscription with few steps:
Step 1. Visit the main Tidal page on the Plex site.
Step 2. Choose "Tidal Premium" or "Tidal HiFi" on the bottom page.

Step 3. After being redirected to the Tidal site, create an account there and link/authorize your Tidal account to Plex.
3. Create New Plex account and Tidal Account Simultaneously
If you are the new users of Plex, you are available to get a 90-days free trial.
Step 1. Create a Plex account.
Step 2. Locate to the main Tidal page on Plex.

Step 3. You'll be navigated to Tidal site, create a Tidal account and confirm to link/authorize to Plex.