Q: "How do I download a playlist from Tidal? I am a loyal Tidal user and would like to have Tidal playlists downloaded to my computer and phone. In turn, I can listen to Tidal playlist anytime and anywhere, even without an internet connection."
Tidal has attracted many music lovers as a unique music streaming platform that offers innovative audio quality and multiple excellent audio such as Tidal Dolby Atmos and Tidal Sony 360 Reality Audio. At the same time, the public is also very curious about downloading Tidal playlists. Now, in this article, we will guide you on how to download Tidal playlist to computers and phones. Without further ado, let's get right to the point.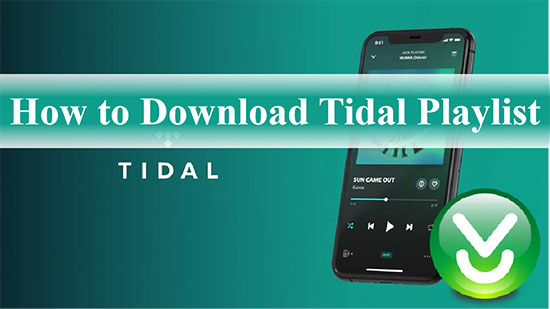 Part 1. Make Tidal Download Playlists on PC/Mac
As a terrific music streaming service known for its HiFi music, it authorizes Tidal HiFi and HiFi Plus subscribers to get Tidal playlists downloaded to only mobile and tablet devices, but unfortunately, you cannot do it on your computer as there is no download feature on the desktop.
Here comes the question, what if you want to make Tidal download playlists to your computer? As a matter of fact, downloading playlists from Tidal to computers is not a difficult task, you just need a powerful AudFree Tidal Playlist Downloader, which endows you with the ability to download Tidal HiFi playlists, Tidal MQA playlists, and also tracks, albums, podcasts, etc. on both PC and Mac as permanent local files for free. What's more, it is not only available for Tidal subscribers but also for Tidal Free users.
Moreover, this professional tool has the flexibility to convert the Tidal playlist to MP3, FLAC, M4A, AAC, and many other commonly used output formats. It supports 5x conversion speed and maintains ID3 tags and original Tidal audio quality after conversion. With the help of this high-end AudFree Tidal Downloader, it's possible to enjoy Tidal playlists on any device whenever you like. This is definitely a simple yet professional solution.
AudFree Tidal Playlist Converter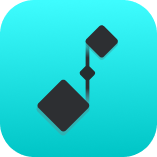 Losslessly download playlists from Tidal to local files for free
Convert Tidal to FLAC, MP3, AAC, WAV, etc. on computers
Work at 5X speed while converting Tidal playlist on PC/Mac
Support to customize other audio parameters of Tidal playlist
Preserve 100% High-Fidelity quality and ID3 tags
Tidal Download Playlist to Mac/PC for Free
Step 1

Customize Tidal Playlist Output Format

Download and install the AudFree Tidable on your Windows or Mac computer. Run the software, go to the top menu bar, and select the 'Preferences' option. Click on the 'Convert' section in the settings window that pops up, at this point, you will be able to select the output format as MP3, FLAC, WAV, etc. And you are allowed to customize other audio parameters such as bit rate, sample rate, audio codec, channels, etc. to retain Tidal High-Fidelity quality without doubts.
Step 2

Add Tidal Playlist to AudFree Tidable

Once you have set the output format correctly, click 'OK' to leave the main screen. Now, it's time to find your favorite Tidal playlist. Copy the URL link of the playlist and paste it into the search box of the converter. Then click the blue '+' icon at the bottom right to make the Tidal playlist import to AudFree Tidable.
Step 3

Download Tidal Playlist to Computers

Now, you can simply press the 'Convert' button in the bottom right corner of the window to start the download process. Once the conversion is complete, click on the 'Converted' button marked with a red number and you will be able to browse all the converted Tidal Playlists. Of course, you are able to view the Tidal playlist files on your computer locally at any time. After that, even if you are a free subscriber to Tidal, you have the privilege of listening to Tidal offline on desktops and other devices with no restrictions.
Part 2. Download Tidal Playlists to iPad/iPhone
As you can see above, Tidal is a subscription-based music streaming platform. If you want to download Tidal playlists, a subscription to Tidal HiFi or HiFi Plus is a must. Tidal offers an offline feature that allows subscribers to download a Tidal playlist within the mobile app.
However, unlike other streaming services, you can only access this download feature through the Tidal mobile app and not on your computer. At present, please make sure you have subscribed to Tidal, and then you can follow the steps below to download the Tidal playlist on your phone.
Download Tidal Playlist on Mobile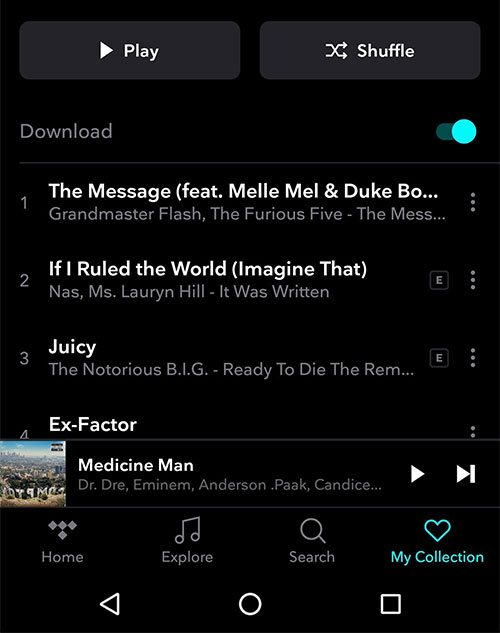 Step 1. Launch the Tidal app on your phone and log in to your Tidal HiFi or HiFi Plus account.
Step 2. Click on the 'My Collections' option at the bottom of the screen to discover your favorite Tidal playlist.
Step 3. Select the playlist you want to download and open it. You can then see a toggle button for downloading near the top of its overview page. Slide the 'Download' button to the right to get the Tidal playlist downloaded. Meanwhile, the songs in that playlist will be added to the download queue.
Note: Tidal HiFi or Tidal HiFi Plus only allows you to download all Tidal contents to temporary cache files instead of local files. Once you cancel it, the download will disappear from your music library. To keep Tidal playlist downloads permanently, you'd better use AudFree Tidal Music Converter since it downloads Tidal playlists as local files and you can play them anywhere and anytime.
Part 3. Download Tidal Playlists Online
To download the playlists from Tidal online, you need an online audio downloader since the Tidal web player fails to offer the offline mode. When it comes to this, you can try Apowersoft Online Audio Recorder, a free website gadget that allows you to download and record Tidal tracks as MP3 files.
Make Tidal Download Playlist Online
Step 1. Play Tidal songs one by one from the playlist and head to the Apowersoft online webpage.
Step 2. Touch the blue 'Start Recording' button to set up it.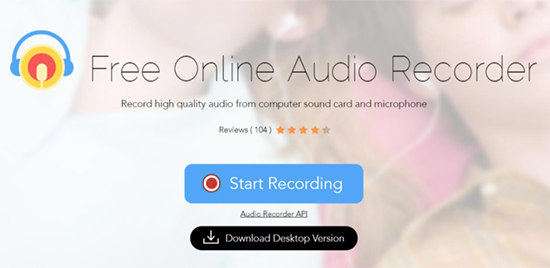 Step 3. Choose 'System sound' to share the system sounds with Apowersoft Tidal online downloader.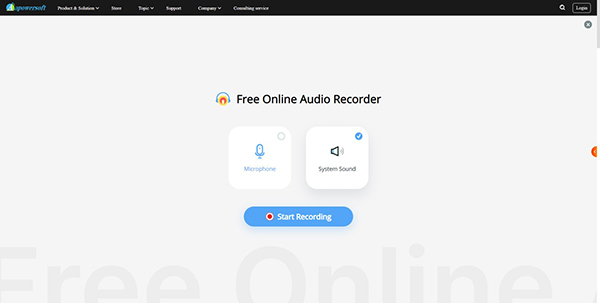 Step 4. Hit on 'Start Recording' again. Next, click the 'Entire Screen' and 'Share system audio' options.
Step 5. Press on the picture in the window and the blue 'Share' button. Once the countdown is over, this Tidal playlist downloader will start downloading.

Step 6. Click 'Pause' or 'Stop' to control the downloading process. Then touch 'Save' and the Tidal playlist's songs will be stored on your computer.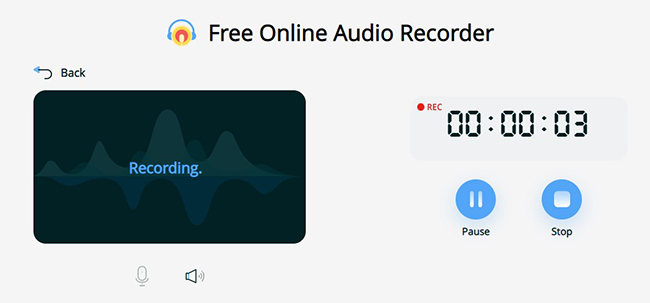 Part 4. Extensive Tip: How to Transfer Tidal Playlist to Spotify
With the above-described tools, the Tidal playlists will be downloaded as local files. So the process is similar to uploading local music files to Tidal. Please download Tidal playlist to computers first. Here are detailed instructions to transfer playlists from Tidal to Spotify:
Step 1. Open the Spotify app. Tap on the upper-left three dots icon.
Step 2. From the menu, select the 'Edit' and the 'Preferences' options.
Step 3. Scroll down to the 'Library' section. Under it, click on the 'Show Local Files' to enable the feature.
Step 4. Touch on the 'Add a source' button to select and upload your downloaded Tidal playlists.
Afterward, you can enjoy your Tidal playlist downloads on the Spotify app.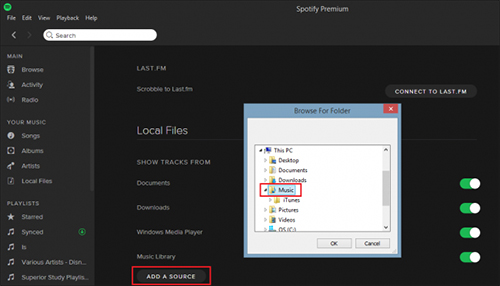 See also to find more methods: How to Transfer Tidal Playlist to Spotify
Part 5. More FAQs about Tidal Playlists
Q1: How to make a playlist on Tidal?
In our previous article "How to Create a Playlist on Tidal - Android, iPhone, Desktop", we have introduced almost all ways to create a playlist on Tidal. You can click on the title to look into the detailed steps.
Q2: Can you share playlists on Tidal?
Of course. And the process is very simple. You can copy and share the URL link of the Tidal playlist or set it as to Tidal public playlists.
Q3: How do I find my playlist on Tidal?
From the navigation bar of Tidal, you can find all your playlists from 'My Collection'.
Q4: How to change the playlist cover on Tidal?
Tidal does not provide such a feature or channel to change the playlist cover picture on Tidal. Maybe you can download Tidal playlists for offline listening with AudFree Tidal Playlist Downloader. In this way, you can edit the ID3 tags including the playlist's covert art.
Q5: How to delete songs from Tidal playlists?
To solve this problem, please refer to the previous post "How to Delete Songs from Tidal Playlist - Guide for Beginners". In that post, we talked about the full guide to deleting songs from Tidal playlists
Q6: How to organize Tidal playlists?
The process is very simple. There are two methods: One is to drag the playlist from the playlists lists of the panel and drop it to the place you want. The other is to press and hold the right three horizontal lines next to the item and drop them to the correct place you like.
In Conclusion
Now you've learned how to download Tidal playlists to computers and anywhere. To be honest, it's obvious that using AudFree Tidal Downloader to achieve the goal is perfect, right? If you want to get better Tidal playlist playback, and if you want to listen to Tidal playlist in lossless quality on any device and player, then don't miss the advanced option above.