When it comes to Tidal's high-fidelity music, you may want to connect to a top music streamer for better enjoyment. A good music streamer allows you to play locally stored lossless music or CD-quality tracks from a top streaming music service. Now there are many choices, but which one is right for you? Take a look at our list below and pick the best streamer for Tidal you like. Most of the options below support HD music, which should be enough to satisfy most audiophiles.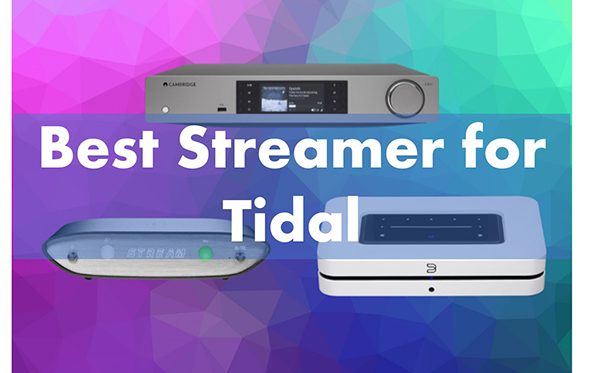 Part 1. Top 10 Best Streamer for Tidal in 2023
Here is the ultimate list of the top 10 streamer Tidal. Let's dive in.
1. Cambridge Audio CXN (V2)
If you're looking for the best streamer for Tidal, Cambridge Audio is your best bet. With a sleek and stylish design, it plays songs in excellent quality. Apart from being compatible with Spotify and Apple, it is also a great Tidal network streamer. Plus, it is effortless to set up owing to its intuitive interface. Moreover, CXN also has a built-in Chromecast feature making it a highly versatile and impressive streamer.

Pros
Impressive sound quality
Sophisticated design
Wide wireless connectivity range and file support
Best Tidal connect streamer
Cons
Not significant improvement over its predecessor, the V1
2. Mytek Brooklyn Bridge
Another top-notch Tidal music streamer is the Mytek Brooklyn Bridge. It offers high-quality sound output and is also perfect for headphones. The streamer design is also eye-catching. Loaded with a decoder, Mytek enables users to stream Tidal music at the original sample rate.
It is provided with an Apple remote for easy control. But, despite the impressive features offered, Mytek is not easy to set up. And the antenna might look unappealing to some.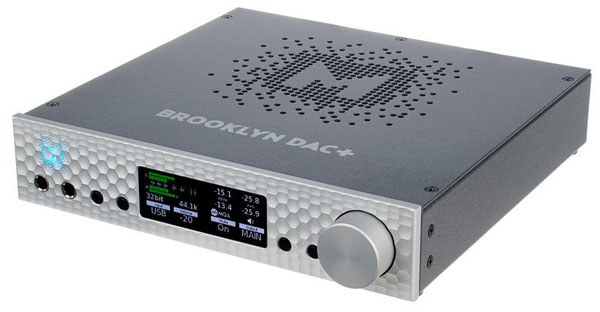 Pros
Superior clarity
Support feeding high-definition files
Compatible with FLAC, Apple Lossless, MP3, AAC, AIFF, etc.
Cons
3. Aurender A10
Aurender is one of the most expensive and best Tidal MQA streamer. Laced with the MQA decoder, it allows users to stream Tidal music seamlessly. The best part is that it has the biggest storage available. With 4TB of storage, users can store a massive library and stream all the popular songs. The downside to Aurender is that the Conductor app can only be accessed on the iPad and is unavailable on iPhone or Android.

Pros
MQA encoding
Huge hard drive
Cons
Bad screen
Only available for apps on iPad
4. Naim ND 555/555 PS DR
Naim ND is a Tidal network streamer with a sound quality that stands unparalleled. Most of the major and commonly used formats are supported by this amazing device. Even though it is pretty expensive, the user gets his penny's worth. Plus, some major streaming platforms other than Tidal, such as Spotify, are also supported. The Chromecast feature further makes it an impressive Tidal HiFi streamer.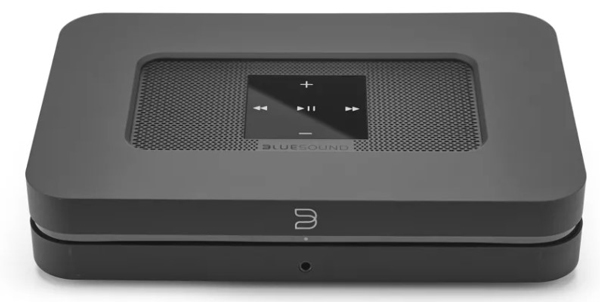 Pros
Impressive clarity and dynamics
Sophisticated rhythmic coherence
Fine structure
Cons
5. Cambridge Audio Edge NQ
Edge NQ is regarded as the best streamer for Tidal by many users. The attractive design and support for high-quality audio make it an impressive streamer. Other than Tidal, Spotify, Deezer, and other apps are also supported by this streamer. The streaming experience is refined, and almost all major audio formats are compatible. The only drawback is the loose volume dial, which can be ignored if you want high-resolution music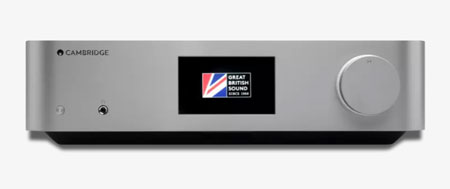 Pros
Clear, bold, and spacious sound
Unchanged characteristics of different sound sources
Fine structure
Cons
Volume dial is not so taut
6. Sonos Amp
For streaming Tidal music in high quality, you can count on this Tidal HiFi streamer. With 125 watts of power, the output and functions are seamless and excellent. Even though it has no internal storage, the sleek design and functionality rank it the best Tidal streamer. However, users might face some connectivity issues despite a flawless internet connection.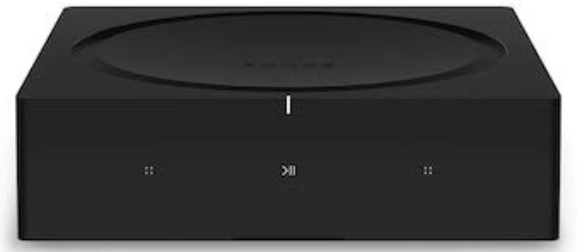 Pros
Excellent sound
Beautiful design
One of the best tidal connect streamer
Cons
Limited input
Wi-Fi dropout
7. Linn Selekt DSM
If you are searching for the best streamer for Tidal that can support all your apps and also connect to the TV, Selekt DSM is your best bet. The HDMI option enables users to connect the streamer to the television. The USB input allows easy streaming of locally saved music. The streamer can be controlled through an app or the physical remote, making it versatile.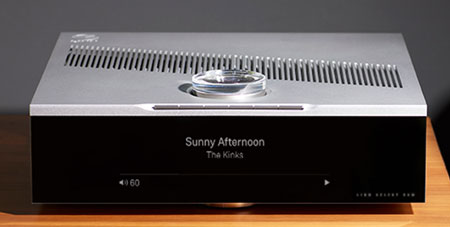 Pros
Well-made, neatly finished
Easy-to-use presentation
Room EQ software
Best Tidal connect streamer
Cons
8. NAD C 658
NAD C 658 is an all-in-one music streamer Tidal. It supports all major music streaming platforms giving users a massive music resource to choose from. This intuitive device is the best Tidal music streamer. It allows streaming at a high bit rate giving users the best experience possible. The sleek device design is also an attraction for most users.

Pros
Support complete streaming services
Intuitive and powerful apps
Dirac Live and BluOS
Cons
A mismatch between appearance and price
9. Arcam ST60
The Arcam ST60 is not just a streaming product, it can also accommodate external sources with its dual coaxial and optical inputs. It also comes with a USB drive that plugs into its USB socket. Plus, it provides users with AirPlay 2, Google Cast, uPnP playback and internet radio, as well as analog and digital connectivity, and support for MQA and Roon. So, it's also concerned as one of the best Tidal MQA streamers.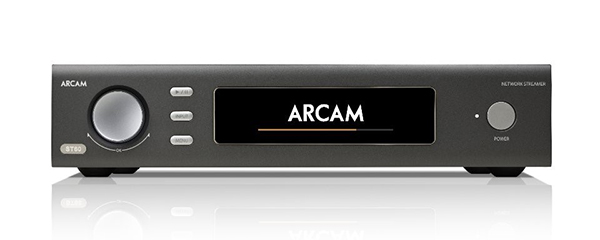 Pros
Clear and impressive sound
Well made, easy to use
Powerful streaming support
Cons
No DSD
Apps not so sophisticated
10. Melco N100
Melco N100 has 2TB of storage space. The control layout is simple, but the display is small and clear. There are three USB 3.0 sockets, two of which can be used to connect the N100 to an external storage device and the third is for use with an external DAC. This Melco doesn't have a built-in DAC, so if you want to use it as a streamer, you'll need to add one.
Melco has a dedicated app, but it's currently only available for the iPad. if you're using an Apple or Android phone, you'll have to use a third-party alternative.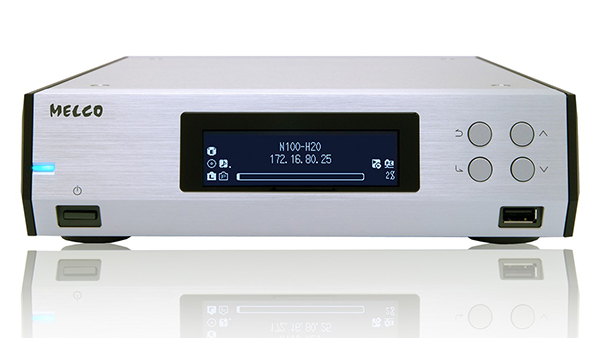 Pros
Simple operation
Clean and expressive sound
Huge storage space
Cons
Part 2. Comparison Table of the 10 Best Tidal Streamers
| | Cambridge Audio CXN (V2) | Mytek Brooklyn Bridge | Aurender A10 | Naim ND 555/555 PS DR | Cambridge Audio Edge NQ | Sonos Amp | Linn Selekt DSM | NAD C 658 | Arcam ST60 | Melco N100 |
| --- | --- | --- | --- | --- | --- | --- | --- | --- | --- | --- |
| Price | $1,299 | $2, 295 | $4,675 | $13,499 | $5,499 | $899 | $6,825 | $1,999 | $1,650 | $2499 |
| Resolution | 24-bit/192kHz | 32-bit/384kHz | 24-bit/192kHz | 32-bit/384kHz | 32-bit/384kHz | Unavailable | 24-bit/1924kHz | 32-bit/192kHz | 32-bit/192kHz | 32-bit/384kHz |
| Playback | UPnP, AirPlay, Spotify Connect, Tidal, Chromecast, Roon | Roon, Tidal, Qobuz, Bluetooth | Tidal, Internet radio | AirPlay, BluOS, Bluetooth, Tidal, Spotify Connect, Chromecast, Roon | Spotify Connect, Tidal, Bluetooth, Chromecast, Deezer, Qobuz, AirPlay | Sonos, AirPlay 2, Tidal, Spotify | Spotify Connect, Tidal, Qobuz, AirPlay, Internet radio | Tidal, Spotify Connect, AirPlay, Bluetooth, MQA | Tidal, GoogleCast, AirPlay, uPnP, Roon, MQA | Tidal, Qobuz |
| Input | USB type A x2, USB type B, optical, coaxial | x S/PDIF, 1x optical, 1x USB-B, 1x USB-A, 1x stereo RCAs | Optical TOSLINK up to 192/24 | 2 x optical, 2 x BNC, 2 x USB | USB, optical, XLR, RCA, HDMI, Ethernet | HDMI ARC, analogue | 2 x RCA, 2 x MM, 2 x MC, USB, 2x coax, 2x | 2* optical, 2* coaxials, 2*RCA, 1* USB and 1*MM | 4 x digital inputs (coax, optical, USB) | USB |
| Output | XLR and RCA analogue, digital coaxial and optical | 1x stereo RCAs, 1x stereo balanced XLRs, 2x 6.35mm headphone jacks | USB Audio Class 2.0 | 1 x RCA pair, 1 x 5-pin DIN | 2 x XLR, 2 x RCA | subwoofer | SPDIF, Exakt Link, RCA, Balanced XLR | Unbalanced and balanced RCA outputs | Balanced XLR and RCA analogue; optical and coaxial | LAN RJ45 |
Part 3. How to Stream Tidal on All Music Streamers
Above Tidal streamers allows you to listen to Tidal music. But you need to meet some requirements such as having a paid Tidal subscription, Wi-Fi connection, etc. Hence, we are here to provide you with the best way to stream Tidal on any music streamer.
The tool you need is AudFree Tidal Music Converter. It allows you to decrypted Tidal music and download it as local audio files. You can also use it to convert Tidal music to multiple audio formats including MP3, FLAC, and more.
Once converted, you can transfer the local Tidal music files to any music streamer or other devices for listening.
AudFree Tidal Music Converter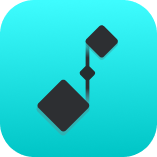 Download music from Tidal without a subscription
Convert Tidal to MP3, FLAC, AAC, M4A, M4B, and WAV
Listen to Tidal music on all music streamers offline
Keep lossless sound quality and work at a 5X faster speed
AudFree Tidal Music Converter allows you to listen to Tidal music on any Tidal music streamer without any requirements. Even if your music streamer doesn't support Tidal, you can use this method once it is USB available.
Step 1

Import Tidal Music to AudFree Tidal Converter

Open AudFree Tidal Music Converter and the Tidal app will also open. Browse for the songs you want to listen to. Then copy and paste the song's link into the address box at the top of the AudFree software. Finally, click on the '+' button to load them automatically.
Step 2

Reset the Tidal Music Output Parameters

Press on the top 'menu' bar, and click the 'Preferences' and 'Convert' tabs to open the settings window. Then you are able to define the output format, channel, bit rate, etc. The default output format is MP3 and it's available for most music streamers.
Step 3

Download and Convert Tidal Music

Simply hit on the 'Convert' button at the bottom-right corner and it will start downloading and converting Tidal songs. All downloaded songs will be saved to your computer's target 'Output' folder. You can then listen to and get music on Tidal even without a Tidal subscription.
Step 4

Stream Tidal on Tidal Streamers

Now you have Tidal music on your computer locally. You can easily transfer the downloaded Tidal songs to your music streamers with a USB drive. Then, you can stream Tidal music on any of your music streamer offline even without a Tidal subscription.
Part 4. In Summary
Above is the list of the top 10 best streamer for Tidal Masters/HiFi. You can easily listen to Tidal music on them with your Tidal subscription or by connecting to Wi-Fi. And we have also provided you with the best method to stream Tidal on any Tidal music streamer. That is, you can use the AudFree Tidal Music Converter to download Tidal music without Premium. Then you can use a USB drive to play Tidal on any music streamer or any other device offline.