With so many streaming options available, it can be confusing to find the perfect device that fits all of your needs. Every Tidal network streamer comes with a different set of features. The key is to find what best suits your preferences
To help you find the best streamer for Tidal, we have rounded up some of the top streamers with their main features. Read ahead and take your pick.
Part 1. Top 8 Best Streamers for Tidal in 2021
Here is the ultimate list of some of the very best Tidal streamer devices. Let's dive in.
1. Cambridge Audio CXN (V2)
If you're looking for the best streamer for Tidal, Cambridge Audio is your best bet. With a sleek and stylish design, it plays songs in excellent quality. Apart from being compatible with Spotify and Apple, it is also a great Tidal network streamer. Plus, it is effortless to set up owing to its intuitive interface. Moreover, CXN also has a built-in Chromecast feature making it a highly versatile and impressive streamer.

2. Mytek Brooklyn Bridge
Another top-notch music streamer for Tidal is the Mytek Brooklyn Bridge. It offers high-quality sound output and is also perfect for headphones. The streamer design is also eye-catching. Loaded with a decoder, Mytek enables users to stream Tidal music at the original sample rate.
It is provided with an Apple remote for easy control. But, despite the impressive features offered, Mytek is not easy to set up. And the antenna might look unappealing to some.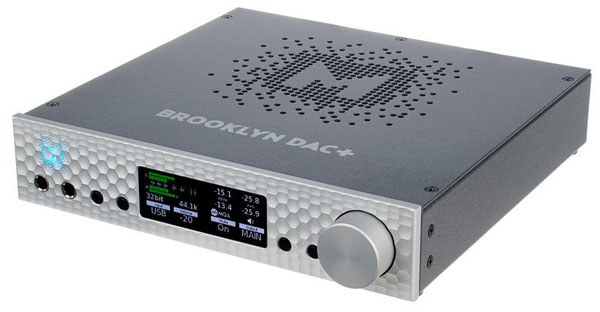 3. Aurender A10
Aurender is one of the most expensive and best streamer for Tidal. Laced with the MQA decoder, it allows users to stream Tidal music seamlessly. The best part is that it has the biggest storage available. With 4TB of storage, users can store a massive library and stream all the popular songs. The downside to Aurender is that the Conductor app can only be accessed on the iPad and is unavailable on iPhone or Android.

4. Naim ND 555/555 PS DR
Naim ND is a Tidal network streamer with a sound quality that stands unparalleled. Most of the major and commonly used formats are supported by this amazing device. Even though it is pretty expensive, the user gets his penny's worth. Plus, the major streaming platforms other than Tidal, such as Spotify, are also supported. The Chromecast feature further makes it an impressive Tidal HiFi streamer.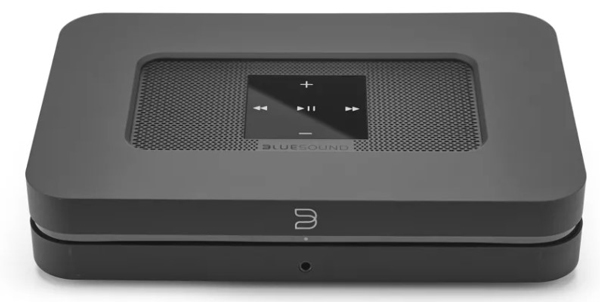 5. Cambridge Audio Edge NQ
Edge NQ is regarded as the best streamer for Tidal by many users. The attractive design and support for high-quality audio make it an impressive streamer. Other than Tidal, Spotify, Deezer, and other apps are also supported by this streamer. The streaming experience is refined, and almost all major audio formats are compatible. The only drawback is the loose volume dial, which can be ignored if you want high-resolution music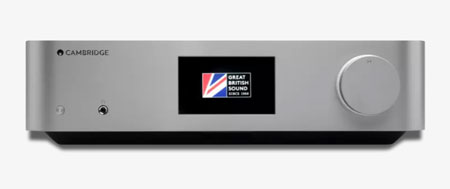 6. Sonos Amp)
For streaming Tidal music in high-quality, you can count on this Tidal HiFi streamer. With the 125 watts of power, the output and functions are seamless and excellent. Even though it has no internal storage, the sleek design and functionality rank it the best Tidal streamer. However, users might face some connectivity issues despite a flawless internet connection.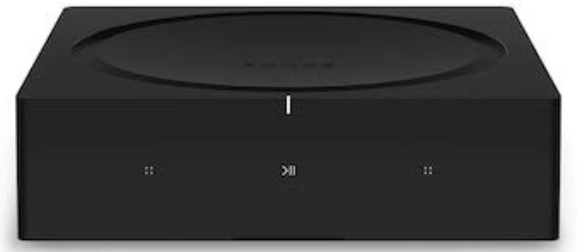 7. Linn Selekt DSM
If you are searching for the best streamer for Tidal that can support all your apps and also connect to the TV, Selekt DSM is your best bet. The HDMI option enables users to connect the streamer to the television. The USB input allows easy streaming of the locally saved music. The streamer can be controlled through an app or the physical remote, making it versatile.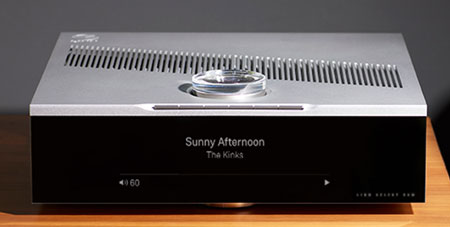 8. NAD C 658
NAD C 658 is an all-in-one music streamer Tidal. It supports all major music streaming platforms giving users a massive music resource to choose from. This intuitive device is the best music streamer with Tidal integration. It allows streaming at a high bit rate giving users the best experience possible. The sleek device design is also an attraction for most users.

Part 2. How to Download Tidal Music for All Music Streamers
Tidal music is encrypted in OGG format, which makes it unavailable for streaming on third-party music players. However, you can use a tool like AudFree Tidal Music Converter to download the Tidal music in a commonly used format.
Step 1. Download AudFree Tidal Music Converter. First of all, download and install the AudFree Converter tool on your device and then launch it.
Step 2. Import Tidal Music. On the main interface, you can add the music files in an easy way. Please find the Tidal track and copy-paste the URL of the song into the search bar. It will load Tidal songs after you click the '+' button.
Step 3. Customize Output Settings for HiFi Steamer. Now, click on 'Menu' and open 'Preferences'. In the Convert option, adjust and customize the output settings such as bit rate, conversion speed, format, etc.
Step 4. Convert Tidal Music for Tidal Streamer. Finally, press 'OK' and 'Convert' to start the process. In a while, the music will be saved to your local drives and can also be accessed through the AudFree 'history' icon. Then, you can use the saved files in any music streamer Tidal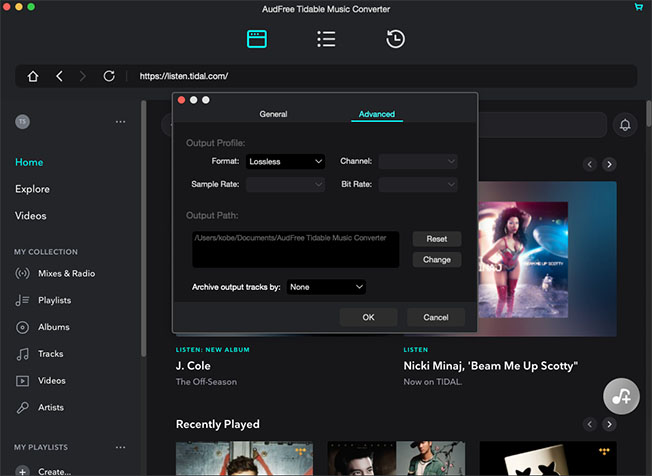 Part 3. Are You Ready
Finally, with our guide at hand, you will be able to find the best streamer for Tidal. Now you can get your hands on the Tidal network streamer of your choice and enjoy your favorite songs in refined quality and with ease. It's time to upgrade your streaming experience and enjoy music at optimum quality.