With the boom in internet technology, streaming music is more accessible than ever. As a global music and entertainment streaming service, Tidal offers audiophiles a variety of podcasts, music videos, live concert recordings and professionally curated playlists. What makes Tidal stand out is its HiFi and Master quality music.
To facilitate your better understanding of Tidal music streaming, this article will discuss the streaming quality of Tidal's different plans, which devices support streaming Tidal music, and how to stream Tidal music on any device.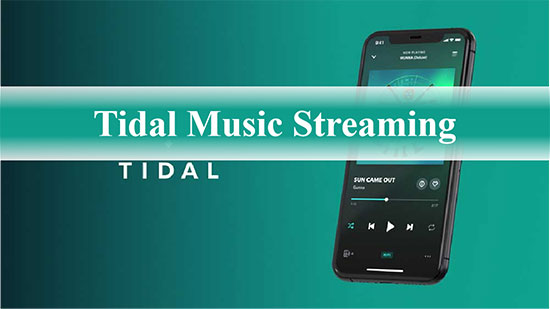 Part 1. Tidal Music Streaming Quality for Different Tidal Plans
Now, let's take a look at the difference in music quality of Tidal music streaming under different subscription plans.
Tidal Free
Tidal has added a free subscription level that allows listeners to access the entire Tidal library. Tidal free music streaming limits the number of tracks users can skip and has limited interruptions. Apart from having to put up with ads, the maximum audio quality on Tidal Free is 160kbps.
Tidal HiFi
Tidal HiFi is the basic package of Tidal music streaming service and costs $9.99/month. This plan enables you to access 90 million songs and 450,000 video collections. What's more, you'll enjoy the privilege of downloading songs, listening offline, unlimited skips, no ads and more. And Tidal high fidelity music streaming includes FLAC 16-bit/44.1kHz and up to 1411kbps (CD quality) songs for listeners to enjoy.
Tidal HiFi Plus
Tidal HiFi Plus does add quite a bit to the monthly fee at $19.99 / month, but you get everything in the regular HiFi option as well as some other interesting features. In terms of Tidal music streaming quality, Tidal HiFi Plus ups the quality to a maximum of 9216kbps, which we call MQA (Master Quality Authenticated) 24-bit/96kHz level sound. In addition to Masters audio, Dolby Atmos and Sony 360 Audio are nice additions to get the most out of your Tidal music.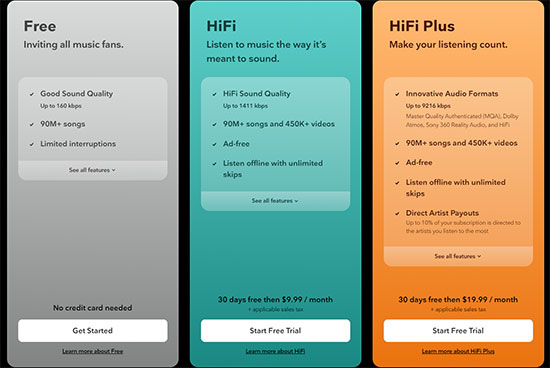 Tidal Family Plan includes Family HiFi ($14.99/month) and Family HiFi Plus ($29.99/month) to enjoy HiFi music at 1411 kbps and Masters audio at up to 9216 kbps. By subscribing to the family plan, you can add up to 5 additional accounts to one great value subscription and share Tidal music with the whole family. And all six members of the Tidal family plan have a separate account. So if there are more than two people in the family using music streaming Tidal, Tidal Family plan is the best option to save on your budget.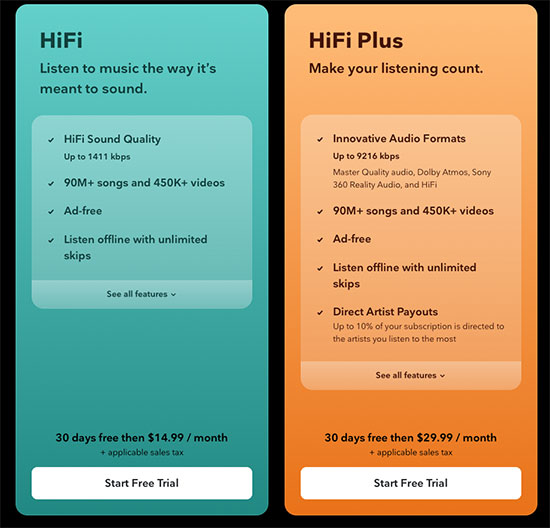 Tidal music streaming provider is offering a 50% discount on the Tidal HiFi and HiFi Plus plans for students attending high school and college. As for the exact Tidal music streaming price, Student HiFi is $4.99/month to get 16-bit/44.1kHz CD quality audio, while Student HiFi Plus is $9.99/month to enjoy MQA 24-bit/96kHz level of sound. What's more, every student who signs up for the Tidal student discount for the first time will receive Tidal free trial for 30 days.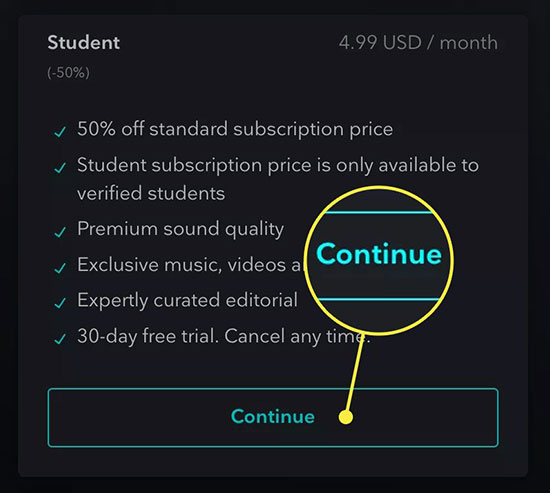 Part 2. Which Devices Support Streaming Tidal Music
You can download the Tidal app to listen to or watch Tidal content on these devices, including iOS devices and Apple Watch, Android devices, Roku devices, Vizio devices, Macs and PCs, Apple TV, Android/Google TV, Amazon Fire TV, Samsung Smart TV (2017 and newer), and Samsung Gear Watches.
Third party audio systems also have extensive support for music streaming Tidal, such as Sonos, Denon HEOS, BlueSound, Yamaha MusicCast and many more. Talking about popular media player/server software like Plex, Roon, Kodi, etc., which also integrate Tidal content. In addition, cars from Mercedes, Lincoln and Volkswagen, Apple CarPlay and Android Auto have also partnered with Tidal music streaming.
Part 3. How to Stream Tidal Music on Any Device
Although many devices are compatible with Tidal music streaming, you are still restricted from playing Tidal music within the Tidal app. This is mainly due to the fact that Tidal downloads are encrypted and non-removable caches, to solve this problem, we have come across AudFree Tidal Music Downloader, dedicated to downloading Tidal songs, albums, playlists etc. to your computer locally.
In addition, it has the ability to convert Tidal music to FLAC, MP3, AAC, WAV and other audio formats. This way, you can transfer Tidal tracks to any device and platform for offline playback without the need for the Tidal app. Whether you are using a free or premium account, you can download music from Tidal to your PC with original audio quality.
AudFree Tidal Music Downloader
How to Stream Tidal Music on Any Device
Step 1

Set Up Output Parameters for Tidal Music

Install and open the AudFree Tidal music downloader. Touch the Menu icon in the top right corner and select the "Preferences" and "Convert" sections. Here, you can set the audio format, channels, bit rate, sample rate, etc. of your Tidal tracks.
Step 2

Load Music from Tidal to AudFree Tidable

Go to the Tidal app, search and find the track you want to download. Select the 'Share' > 'Copy Track Link' option. Place the link in the search field of the tool and press the '+' button to load the Tidal song.
Step 3

Download Tidal Music to the Computer

Now, click on the "Convert" button to download Tidal songs to your computer locally. Once done, you can find the Tidal music downloads in your computer's target folder or simply tap the "Converted" icon to view them. Afterwards, you can play Tidal music offline on any of your favorite devices and players without subscription and app.
Part 4. In Conclusion
By now, you should have a comprehensive overview of Tidal music streaming. If higher audio quality is what you're after, Tidal is perfect. Alternatively, if you desire to stream Tidal music on multiple devices and platforms, AudFree Tidal Music Downloader is sufficient.