Same to other streaming services, Tidal encrypts the entire files for downloaded tracks. To make Tidal available on more devices, people are looking for the traditional ripping way to do it.
In this case, Tidal ripper springs up like mushrooms to meet users' demands. With the arrival of Tidal music ripper, there is no doubt that the problem was solved. But at the same time, another problem arose, which Tidal ripper to choose among them?
To completely solve the user's problem, today, we have tested a wide variety of tools in the top list. Here, we conclude the top 3 best software. They are Athame Tidal Downloader, AudFree Tidal downloader, and AudFree Tidal streaming music capture. Let's learn more about these tools one by one next.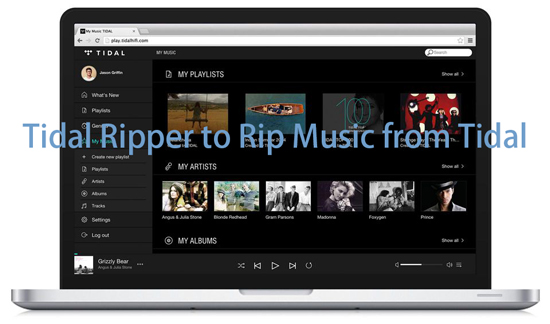 Top 1. Athame Tidal Downloader (Linux / Mac / Windows)
Speaking of the Tidal ripper, we can't miss the Athame Tidal downloader. It is a free-source program released on GitHub. It's specialized in downloading music from streaming music services. Currently, it's available for both Tidal and Google Play Music.
As far as I know, it's designed for educational and private use only. Here is an aside, please don't use download FLAC from Tidal with Athame for pirating and distributing music. It's illegal.
Let's get back to the point. Here, we all know that Athame can rip Tidal music. How to use Athame Tidal? You just need to copy the Tidal music link and enter it in the "URL" textbox of Athame. Click "Add" to load Tidal tracks in the download queue. Press the "Start" to begin ripping music from Tidal.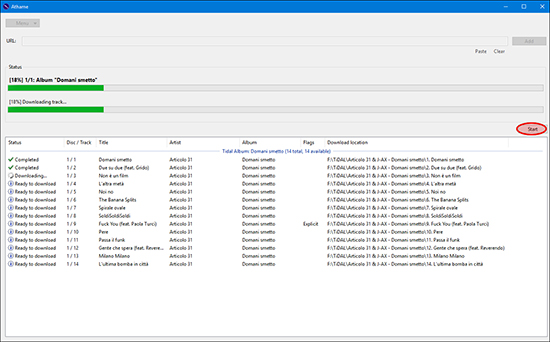 Pros:
* It doesn't charge anything
* It's also available for Google Play Music
* Athame downloader is available for Linux, Mac, and Windows
Cons:
* It takes a long time to rip Tidal playlists
* The output quality is not ideal
* Don't have professional and powerful features
* You might meet Tidal downloader Athame not working issue
Top 2. AudFree Tidal Downloader (Mac / Windows)
When we search for the best Tidal HiFi ripper on Google, AudFree Tidal Downloader hits on No.1 place. When we download this tool for a test, we find out that it's not a Tidal ripper, but a Tidal downloader. It works better than stream ripper for Tidal.
It's well-designed for both Tidal HiFi and Premium subscribers. It has the ability to download MQA, HiFi-quality music as well as high-quality songs without damaging the original audio files.
Apart from a Tidal downloader, it works as a built-in Tidal converter. After importing Tidal music to this tool, you can convert them to FLAC, WAV, AAC, MP3, etc. with a few clicks. The highlight feature of this tool could be it only takes one-minute in downloading a 5-minute Tidal song.
After you download Tidal music and playlists, you can even keep Tidal music for free forever. What's more, it's able to transfer Tidal songs to all portable devices for playback.
Pros:
* Convert Tidal songs as 5X faster conversion speed
* Keep 100% lossless Tidal audio quality
* Export Tidal files to FLAC, WAV, MP3, and other audio formats
* It's easy to operate
Cons:
* Need to download the third-party tool on your computer
* It's not free
Top 3. AudFree Tidal Streaming Music Capture (Windows / Mac)
The last one we added to this list is AudFree Audio Capture, a professional Tidal streaming music capture. It's a complete music ripper, not only for Tidal but also for all streaming music services.
Like a traditional Tidal music ripper, it can record Tidal music in real-time. But there are still some different and powerful functions it has. It can grab multi-track Tidal songs playing in your web browsers via a built-in music grabber. It can also divide the audio ripping tracks into independent files according to the silence gap.
It's also available to rip music from video-sharing sites, online radio stations, local media players, and others as much as you can. It supports you to convert Tidal to MP3, FLAC, WAV, and more according to your needs.
What's more, it features the edit option. Click the 'Edit' icon, you can trim Tidal music into small audio segments and customize ID3 tags, like the cover, year.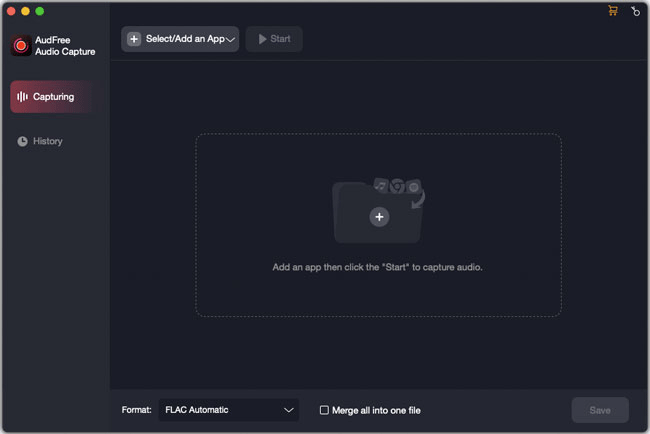 Pros:
* Trim / cut / merge Tidal music in a desirable way
* Rip music from all kinds of music and video sources
* Customize ID3 tags for ripped Tidal songs
* Grab multi-track Tidal at the same time
Cons:
* There are some errors when using unpopular web browsers.
* There is a time limitation for the free trial version
Final Thought
There are the top 3 wonderful Tidal rippers for Mac, Windows, and Linux. Without a doubt, AudFree Tidal Downloader is the superstar with perfect features.
But which Tidal ripper to choose finally depends on your try and taste. Do you have other options for ripping Tidal FLAC? If yes, please feel free to share with us in the comment area of this article.