Nowadays, reading on Kindle is becoming increasingly popular, including e-books and audiobooks, which brings a comfortable reading experience. If you are interested in audiobooks, you may have heard of Audible, the world's largest producer of audiobooks and other aural consumer products. It would be wonderful to stream Audible on your Kindle device.
In order to meet the reading habit of the public, this post focuses on the official program to listen to Audible on Kindle, as well as a long-term way to use Audible on all Kindle devices for unlimited reading enjoyment.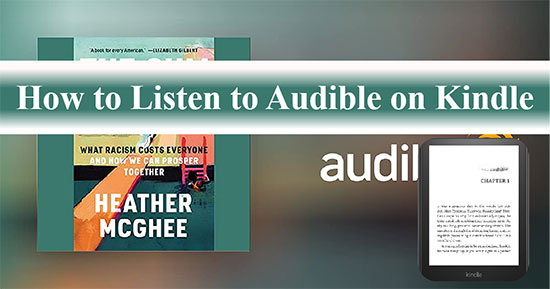 Part 1. Can You Listen to Audible on Kindle
In reality, you can certainly listen to Audible with Kindle but not all Kindle devices, as some specific devices like Kindle Voyage are dedicated e-readers that do not come with audio capabilities. Here is a brief breakdown of Kindle devices regarding Audible.
| | |
| --- | --- |
| Audible-enabled Kindle devices | Kindle 1st & 2nd Gen, Kindle 5th Gen, Kindle 8th Gen, All-New Kindle Oasis 9th Gen, Kindle Oasis, Kindle Touch, Kindle Keyboard, Kindle DX, Kindle Fire, Kindle HD, Kindle HDX, and more. |
| Kindle e-readers | Kindle PaperWhite, Kindle 7th Gen, Kindle Voyage. |
Part 2. How to Set Up Audible on Kindle Officially
The method of setting up Audible on Kindle depends on the Kindle device model, then follow the corresponding guide according to your actual situation.
1. How to Use Audible on Kindle 1st & 2nd Gen or Kindle DX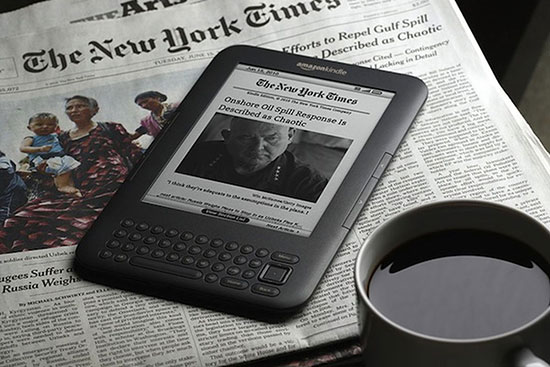 Step 1. Connect your Kindle to the computer with a USB cable, install and launch Audible Manager software on your computer.
Step 2. Click Device > Add New Device option, check Amazon Kindle in the pop-up dialog box, then tap OK button. After that Audible Manager will start to install the plug-in for your Kindle in the background.
Step 3. Right-click the Kindle device, select the Activate option in the pop-up box, and enter your personal Audible account information to activate the Kindle device.
Step 4. Click the Library panel on the Audible Manager main interface and select all the downloaded Audible audiobooks on your computer. Then click "Add to Device" in the upper right corner to start transferring audiobooks to your Kindle, once completed, the audiobooks will be displayed on the Kindle's home screen.
2. How to Download Audible on Kindle Keyboard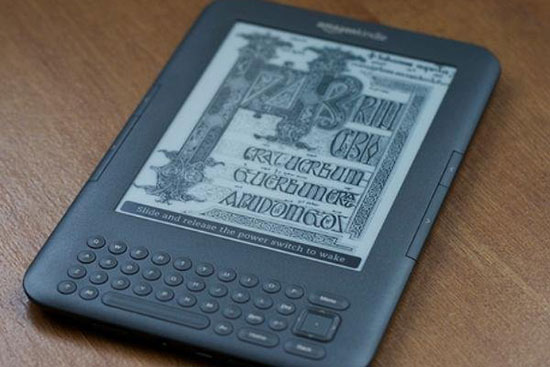 Step 1. Click on the Menu and select View Archived Items via the 5-way controller. Tap the 5-way controller to select the Audible audiobook you want to download, then click the audiobook title directly on the home page for playback.
Step 2. If you can't find the Audible audiobook you purchased in the Archived Items section, navigate to Audible.com and log in to your account. Go to Library > My Books, find the audiobook you purchased, and click on the "Transfer to Kindle Keyboard" option in the drop-down options.
Step 3. Go back to Kindle Keyboard, click Home > Menu > Sync and Check Items (use the 5-way controller). Kindle Keyboard will detect your newly purchased Audible audiobook and click on the title of the book to start the download.
Step 4. It's able to listen to Audible with Kindle Keyboard smoothly through the Kindle built-in speakers or by plugging in your headphones.
3. How to Play Audible on Kindle Touch
Step 1. On the home screen, tap Cloud. Select the Audible audiobook you like and download it to your device.
Step 2. Wait for a while, when the download is finished, press the Home button. Go back to the Home screen and tap the audiobook title to play Audible on Kindle Touch.
4. How to Get Audible on Kindle 8th Gen or Kindle Oasis 8th/9th Gen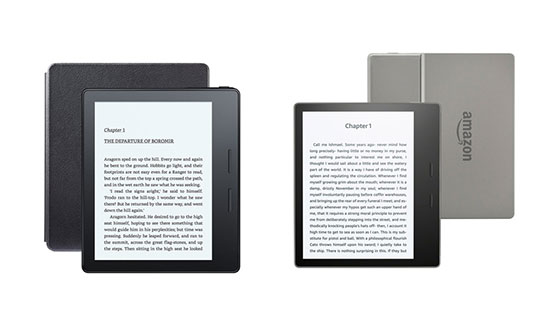 Step 1. Go to the Home screen and click My Library > All to find all Audible books, or use the filters to view only Audible audiobooks.
Step 2. Select any Audible book you want to listen to. Note that if the book has not been downloaded before, it will automatically be downloaded.
Step 3. You can pair your Bluetooth device to get Audible on Kindle device.
5. How to Listen to Audible on Kindle Fire HD
Step 1. Go to Audible panel and browse the list of purchased Audible audiobooks.
Step 2. Select the audiobook you prefer and click its cover to start the download process.
Step 3. Press the Home button to go back to the home page, then touch the title of the audiobook directly to start playing.
Part 3. How to Play Audible on All Kindle Devices
While you can easily play audiobooks on Audible-enabled Kindle, what about those Kindle that can't listen to Audible officially? In fact, you'd better download Audible audiobooks as local files beforehand, and then import Audible to Kindle device without any restrictions. Meanwhile, AudFree Audible Converter will be your best helper, dedicated to download and convert Audible books to MP3, FLAC, WAV, etc. for playing on any ideal Kindle.
It's worth mentioning that this all-in-one audio converter works with Apple Music, iTunes songs, and regular audio tracks in addition to Audible. You can't imagine that it can convert and download Audible books losslessly at 30X faster speed. If needed, you are allowed to manually set ID3 tag parameters such as title, cover, composer, etc. through its built-in editor. Consequently, with this powerful Audible converter, you don't have to worry about Audible not working in Kindle anymore.
How to Listen to Audible on All Kindle Devices
Step 1

Import Audible Audiobooks to AudFree Auditior

Install and run AudFree Auditior on your PC or Mac. Click the first "Add" button to import Audible files, and keep in mind that the second button is for adding regular audio. Alternatively, drag and drop audiobook files from your computer's hard drive into AudFree Auditior's conversion window.
Step 2

Customize Audible Output Format for Kindle

Click the "Format" button at the bottom right corner to start setting Audible output format, including MP3, M4A, AAC. Check the option of "Keep lossless quality" to save the output audio as lossless quality. Click the "Edit" icon, you can split the large Audible audiobook into chapters in the new window.
Step 3

Download and Convert Audible to Kindle

Click the "Convert" button and AudFree Auditior will start the conversion process according to your settings. Once it's done, you can get the converted Audible audiobooks on your computer locally so that you have the freedom to transfer them to any device you wish, such as Kindle.
Step 4

Listen to Audible with Kindle Offline

Please connect your computer and Kindle using the USB cable, then navigate to the Kindle folder on your computer and transfer the Audible audiobook files to the Kindle folder by drag-and-drop operation. After that, you can effortlessly use Audible on Kindle in the way you want.
Part 4. In Conclusion
Apparently, using Audible on Kindle isn't as hard as you think, right? Now that you know the best solutions to listen to Audible on Kindle, then enjoy the reading experience of Kindle to a great extent. By the way, if you are eager to play Audible on any Kindle device or other player, you might as well make good use of AudFree Audible Converter.