How do you like your music streaming service? I love mine. Music streaming services have revolutionized how we listen to music. By paying a small subscription fee you have access to millions of songs to listen to at all times. This gives you a lot of options and thus greatly enhances your listening experience. No, wonder music streaming service subscriptions are now bursting through the roof. But, with the popularity of music streaming services, there are many service providers to choose from. This can give you a headache given that from the surface most of these services look the same.
However, to give you a helping hand in making the right choice, the two most popular music streaming services are Spotify and Apple Music. Apple Music has over 50 million subscribers while Spotify has over 170 million users with about 70 million being paying subscribers. As they say, numbers never lie. These two platforms are popular because they offer the best music streaming services you can ever get. So what's better Spotify or Apple Music? Here is how they compare.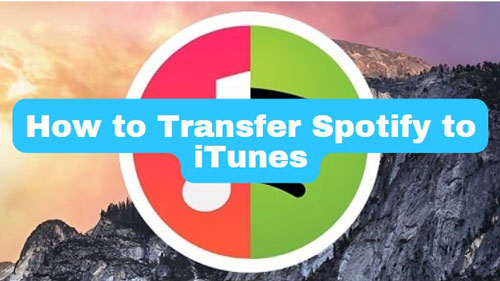 Point 1. How Many Songs Are on Spotify and Apple Music
Both Spotify and Apple Music are loaded with music tracks. Spotify prides itself with having more than 35 million tracks in its library already and over 20,000 songs added daily. Apple Music on other hand has over 45 million songs in its library. There is basically a huge difference in the numbers but the truth is the two libraries have serious depth in terms of content and as an everyday person you will not be anywhere near to listing to all those songs in your lifetime.
But, who is the winner: Spotify vs Apple Music in terms of the music library? Let's look at a few more features that related to their music libraries. Spotify has a new release tap which lets you listen to all the latest songs which are usually added to the library every Friday. Apple music, on the other hand, has the iCloud Music Library feature with lets you add any song, not on the streaming services to your Apple Music Library from your PC or iPhone. Apple Music has also signed contracts with mega stars who release their music exclusively on their platform meaning that you won't be able to listen to such new songs on any other streaming service.
Point 2. How Much Is Apple Music vs Spotify
Spotify offers two option for its use a free version which limits your experiences and carries a number of ads and the premium version which you have to pay for. Apple music, on the other hand, does not have free version instead new users have a free trial period of up to three months and thereafter have to subscribe to the platform.
When it comes to pricing, there is no much difference between Spotify Premium vs Apple Music. They both offer similar plans; family monthly plans at $14.99, Individual monthly plans at $9.99 and student's monthly plans at $4.99.
Point 3. Apple Music vs Spotify Sound Quality
Music quality is an important factor in selecting the platform to stream music from. Spotify stream music in 320 kbps, 160 kbps and 96 kbps in Ogg Vorbis format. This gives you a lot of options when choosing the quality of music to listen to. Apple Music has not provided official information regarding the bitrates of the music it streams but it is believed that the songs are 256 kbps just like the songs on its iTunes.
Both Spotify and Apple Music gives you an equalizer for setting the quality of songs you are listening to although the one for Spotify is easier to use and gives you more options. Spotify gives you the options to select the quality of music to download but Apple Music automatically selects for you the highest quality file.
Point 4. DRM Copyright Technology
Both Apple Music and Spotify platforms use DRM copyright technologies to protect music in their libraries from an authorized sharing. The use of DRM copyright technologies means that the songs you download from the streaming services can only be played on selected devices. For example, if you have subscribed on Apple Music then you won't be able to listen to the music that you download on Amazon Echo or Google Home. However, with a third party music converter, you can remove the protection from the songs you download and thus be able to listen to them on a wide range of devices. Two of my favorite tools for removing the DRM copyright from Apple Music and Spotify are developed and marketed by AudFree Studio.
AudFree Spotify Music Converter enables you to convert your Spotify songs into several formats including MP3, M4B, WAV, FLAC, and AAC. The app is easy to use operate. All you need is to install it on the same device that has your Spotify. Once you launch the app, it will load your Spotify enabling you to operate both under a single window. If you want to remove the DRM protection from songs all you have to do is select the songs you are interested in and click the download tab, the app will ask you to select the format you want your downloads to have and then it will do the rest.
If you are subscribed to Apple Music then you know that the songs on the platform are protected using the FairPlay DRM technology. To play the songs on non-iOS devices you will need the AudFree Apple Music Converter. This is a smart app that removes the DRM protection from the songs you download from Apple Music so that you can listen to the songs on different platforms. The music converter lets you convert Apple songs to MP3, AAC, WAV, M4A and FLAC files. You can then play the songs any device of your wish.
Point 5. Compatibility
Compatibility is an important feature that you should consider when you want to subscribe to a music streaming service. This is important because not all streaming services are compatible with all the music playing devices available in the market. Your choice should be in line with your home appliances.
If you have invested heavily in Apple devices such as iPhones, Apple watch, Apple TV, Mac computers and Siri among others then you should choose Apple Music. This is because Apple Music is only compatible with Apple Devices.
Spotify, on the other hand, is not compatible with the Apple ecosystem but support many devices such as Google Home, the Amazon Echo, Windows, PS4 and Ebox. If you want to download playlists then using a music converter as explained above is your best option. However, if you love streaming music without downloading then the best option is to settle on a platform that is compatible with your devices.
Final Verdict: Apple Music or Spotify
Spotify or Apple Music? It all depends on your needs. Both services are excellent in many ways with each having its own unique features that give it an edge over the other. The huge number of subscribers for both Spotify and Apple music is a testimony to the quality of the two services. To get the best for your situations, all you need is to understand the features that make sense to your situation.
For example, if you already have a lot of devices that fall outside of the Apple ecosystem such as Google home, Xbox and PS4 then it will make a lot of sense to subscribe to Spotify. However, if you already have a huge collection of devices that make up the Google ecosystem such as a Mac computer, and Apple Watch and an iPad then Apple Music should be your natural choice.