When you're in a bind or a mess, you get solace from Spotify music. Now, Spotify has introduced the "Wrapped" feature to bring those memories back to you, enabling you to see what songs, artists, genres you've listened to throughout the year. Yet when Spotify users want to enjoy and celebrate their memories, they unexpectedly find Spotify Wrapped not showing up issue.
Users faced different situations regarding Spotify Wrapped 2022 not working, including Spotify Wrapped 2022 story not working, app crashing, and skipping slideshows, etc. What the hell is going on here? In this article, we will provide the reasons and possible solutions for Spotify Wrapped not working. Moreover, you will learn about an amazing tool that can download Spotify Wrapped songs offline for free.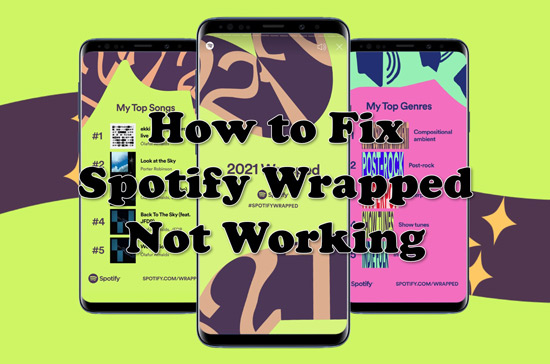 Part 1. Why Is My Spotify Wrapped Not Showing Up
Spotify Wrapped is a new highlight for Spotify users, but while Spotify lovers enjoy their most listened to albums and playlists this year, some users often ask: why is my Spotify Wrapped not working? Before you can understand the reason behind it, you need to make sure that the way you view personalized Spotify Wrapped is right based on the tutorial below.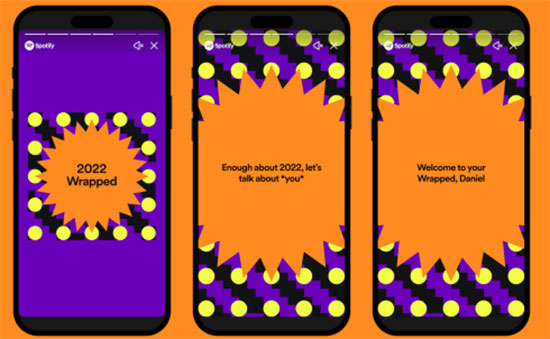 Step 1. Open the Spotify app on your iOS or Android device and sign in to your Spotify account.
Step 2. Click on the Spotify Wrapped 2022 banner on the homepage or just type Wrapped in the search bar.
Step 3. Now, you will get your Spotify Wrapped 2022 to see the compiled statistics.
📝 Tips: You can only find Spotify Wrapped stories on the Spotify app for iOS and Android.
Why Is Spotify Wrapped 2022 Not Working
You have followed the above steps to see Spotify Wrapped, but you still encounter such situations, such as Spotify Wrapped story not showing up, Spotify Wrapped not popping up, Spotify Wrapped not showing podcasts, etc. The reasons behind these problems are as follows.
✔️ Your Spotify app is running with an old version.
✔️ Your Spotify app has corrupted files.
✔️ Your internet connection is not stable.
✔️ Access to Animation is off on your phone.
✔️ The battery saver of your phone is on.
Part 2. How to Fix Spotify Wrapped Not Working
The report of Spotify users and the Spotify Community shows that there are five common conditions regarding Spotify Wrapped 2022 story not working. You might also encounter an issue from these four, so we'll provide you with the main issues and their detailed solutions.
💡 Spotify Wrapped Not Showing Up
This is the main problem faced by Spotify users. When they open the Spotify application, no Wrapped story appears to them and they only see some playlists they have listened to in recent years. To solve this issue, follow the given solutions.
Fix 1. Delete Spotify Cache
Sometimes, the application stops working due to the collection of corrupt files in the app. Removing these corrupted files causes the application to work efficiently, thus solving the problem of Spotify Wrapped stats not showing up.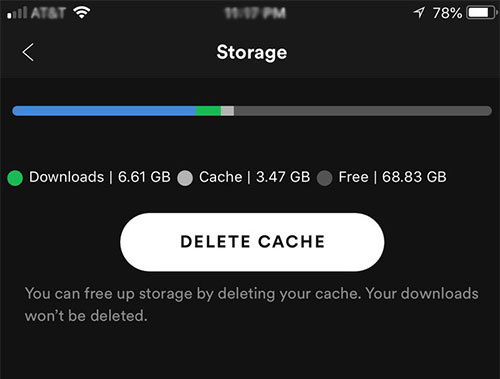 Step 1. Open the Spotify app and click on the "Settings" button.
Step 2. Scroll down to "Storage" and select "Clear cache" to delete Spotify cache.
Fix 2. Install the Latest Spotify App
An outdated version of Spotify can also cause the Spotify Wrapped not loading issue. You just need to update your Spotify application to the latest version to make it run smoothly.
Fix 3. Use a VPN
It is possible that many users are using Spotify at the same time to view this feature, which may slow down the server and cause the Spotify Wrapped link not working. It is recommended that you wait a while or use a VPN to connect to another server to get Spotify Wrapped 2022.
💡 Spotify Wrapped Story Not Working
Some users have reported that the Spotify Wrapped story not showing up problem occurs from time to time, you can refer to the following solutions.
Fix 1. Check Your Internet Connection
Internet connection is another major reason for Spotify Wrapped not showing. Ensure to have a stable internet connection.
Fix 2. Check the Accessibility Settings on Your Phone
Maybe the animation settings of your phone are off. Turn that on so that Wrapped stories can be uploaded on your phone.
💡 Wrapped Stories Crashing the App
Have you ever encountered a situation where the Spotify app crashes without warning whenever you check Spotify Wrapped? If so, the following scenarios will help.
Fix 1. Restart the App
Your Spotify app might slow down or have any software glitch. Restart the app to enjoy Wrapped stories successfully.
Fix 2. Delete Cache
Cache of any application may causes serious issues. Clear Spotify cache to listen to Spotify Wrapped story.
Fix 3. Uninstall and Reinstall the Spotify App
Maybe your Spotify app is running with an old version. Uninstall the Spotify app and reinstall it to the latest version.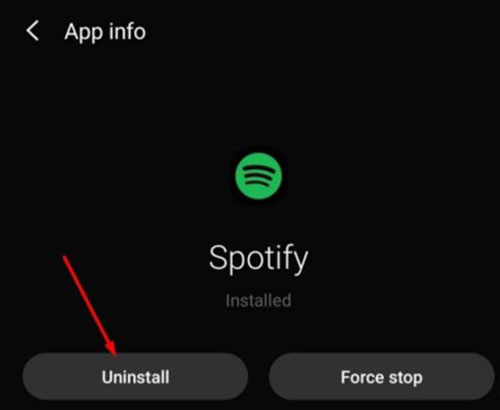 💡 Spotify Wrapped Slideshow Not Working
You may be experiencing a situation where the Spotify Wrapped slideshow not working 2022, i.e. the Spotify app keeps skipping slides or only shows the last slideshow. Below are a few solutions.
Fix 1. Set Your Phone Animation Settings to On
Ensure to turn on the Animation Settings on your phone so that Spotify Wrapped slideshow loads smoothly. Then see if the problem is solved.
Fix 2. Turn Off Battery Saver on Your Phone
Sometimes, the battery saver does not allow many things to run on the phone. Turn off the battery saver to listen to Spotify Wrapped stories without skipping and solve Spotify Wrapped 2022 slideshow not working without a hitch.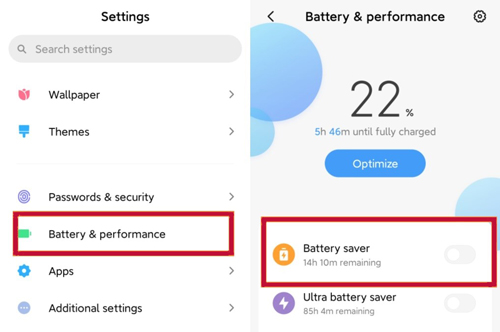 💡 Spotify Wrapped Not Accurate
Some users felt that Spotify Wrapped 2022 was not a completely accurate summary of their past year, such as incomplete listening data or Spotify Wrapped not showing podcasts.
Fix 1. Confirm the Recording Time
Generally, Spotify Wrapped records music data from January 1 to October 31 of each year, which means there are two full months of lost listening data. Then you can only view Spotify music that was listened to during the corresponding time period.
Fix 2. Listen to Music on Spotify More Often
There are many music streaming services today, except Spotify. And if you listen to music on other platforms regularly, Spotify will have less data to detect, which in turn will lead to inaccurate Spotify Wrapped data. The most straightforward solution is to listen to more of your favorite songs on Spotify.
Part 3. How to Download Spotify Wrapped Music Offline for Free
With the above solutions, you are able to solve the issue of Spotify Wrapped not working on Android and iOS without any problem. Now, on a lighter note, we'll show you how to listen to your favorite Spotify tracks offline from Spotify Wrapped. As you probably know, Spotify only allows its premium users to download Spotify music, what about free users?
In fact, for free users to do this, a professional third-party software like AudFree Spotify Music Converter is a must, because it can download Spotify music to your computer locally so that you can listen to it offline without premium as you like.
Also, it can convert Spotify music to MP3, AAC, FLAC, WAV and many other audio formats. During the conversion process, the original ID3 tags of Spotify music are kept intact, such as album, title, artist and playlist. In turn, you can play Spotify Wrapped songs offline without any restrictions on multiple devices, including game consoles, portable MP3 players, smartphones and smart speakers.
Main Features of AudFree Spotify Music Converter
Remember: Ensure to download and launch the AudFree Spotify Music Converter on your Mac or Windows computer before learning how to listen to Spotify offline wothout premium.
Step 1

Add Spotify Music to AudFree Spotify Music Converter

If the converter is successfully launched, you can start adding Spotify music. There are two ways here, the first one is to drag and drop your favorite Spotify Wrapped tracks on the main interface. The other is to copy-paste the song's link and paste it into the search bar. After that, click the '+' icon to add the selected song.
Step 2

Set Output Preferences for Spotify Songs

After adding the songs, click on the Menu icon at the top. Select the Preferences and the Convert section, then set the Spotify song's output audio format to MP3, WAV, AAC and FLAC. In addition, you can also change other parameters such as channel, sample rate and bit rate.
Step 3

Listen to Spotify Wrapped Music Offline without Premium

Click the "Convert" button at the bottom of the page, the converter will start downloading the Spotify songs you selected to your computer locally. Once done, you have the freedom to play Spotify music on any device or media player effortlessly.
Part 4. Conclusion
This article teaches you the common causes and all possible solutions for Spotify Wrapped not appearing issue. Then you can take advantage of the Spotify Wrapped feature to review your annual music experience. By the way, if you desire to enjoy Spotify Wrapped songs offline without premium, then AudFree Spotify Music Converter is the perfect partner for you.