Q: "I want to play Tidal on Linux as I use Linux recently. I plan to cancel my subscription to Tidal but I need to get Tidal songs on Linux. Any way to help me please?"
Tidal music is formed in its own format so you are not able to transfer it to Linux even if you are a subscriber of Tidal. But things change for you now. You are offered a perfect tool below to achieve your goal. As one of the free open-source software operating systems, Linux with Tidal music can definitely attract your eyes and fulfill your life with wonderful music.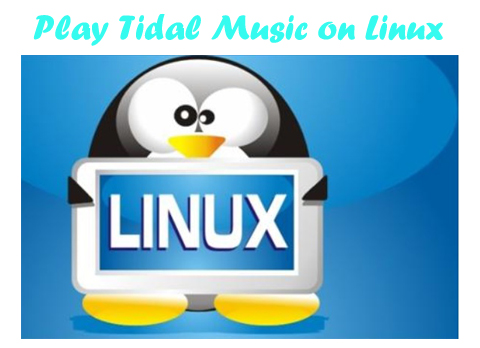 Part 1. AudFree Tidal Music Converter Meets Your Need
As I said above, Tidal music can not be imported to Linux because of its special format. Due to its digital rights management, Tidal songs are not compatible with Linux. If you can change the format of Tidal music into MP3 or other ordinary formats, you can freely enjoy the music on Linux. Now we offer you a tool - AudFree Tidal Music Converter, which is designed to convert Tidal music to MP3, FLAC, WAV, W4A, W4B and AAC files. Then you are able to get Tidal app to work for Linux.
What's more, all the converted Tidal files are kept without loss of quality. The related information of the songs such as title, genre, album cover, group, composer and so on are all preserved. Therefore, you can save them in different music group as you want. The AudFree Tidal Linux Converter runs at 5X faster speed, so you will get the converted files from Tidal for Linux in a short time.
With the AudFree tool, you are allowed to export playlists from Tidal and keep them on Linux for playback anywhere. You do not need to play them in the Tidal app anymore. Furthermore, you don't have to subscribe to Tidal with monthly payment. After you finish the conversion between Tidal and Linux, you can listen to Tidal music offline anytime on Linux.
Part 2. Play Tidal on Linux - Operation You Should Do
Can't wait to start the conversion? Here we make a detailed tutorial for you. Just take a few steps below to finish the conversion process!
Before you convert the Tidal music via the AudFree Tidal Music Converter, there are some tools you need to prepare.
1. Your personal computer which runs Win or Mac system.
2. Tidal app installed on your computer.
3. Downloaded AudFree Tidal Music Converter from the AudFree official website.
4. A USB flash drive.
Now follow the guide to convert Tidal for Linux!
Step 1

Stream Tidal Tracks to AudFree

Install the downloaded AudFree Tidal Music Converter on your PC. Launch it. A clean window will be shown to you. The Tidal app will be opened simultaneously at the same time. So it is very convenient for you to add Tidal songs to the AudFree software. Just copy the links of the songs you intend to put to the conversion window. Paste them to the search bar of the interface of AudFree. Then click the "+" button to upload Tidal playlists to the window.
Step 2

Redefine Output Parameters for Linux

For a perfect converted Tidal file, you are inspired to set the related output parameters for Linux. Hit the "Preference" icon on the top-right of the window. You can then pick your favorite format of Tidal. The AudFree Tidal Songs Downloader also allows you to customize the channel, bit rate and sample rate for a better quality of Tidal tracks. Tapping on the 1X option, the conversion process will be more stable and some errors can be avoided. If you want to archive the output tracks by Artist or Album, just make the choice.
Step 3

Convert Music from Tidal for Linux

Drop your mouse on the "Converted" button. The uploaded Tidal files will be converted at once. You can locate the transferred files in the output folder. ID3 tags of Tidal tracks will be kept. What you need to know is that the downloaded Tidal file is a one-third converted track. If you try to gain a complete one, you are supposed to pay for the AudFree Tidal Music Converter.
Step 4

Play Tidal on Linux via USB

Now the converted Tidal tracks are on the output folder. Just copy and paste them to the USB flash drive. Then connect the USB flash drive with Ubuntu computer. Then you can use some players like Miro, Kodi, VLC, etc. to play Tidal on Linux and keep Tidal music forever.