Since streaming music has been competing in the music market, it has caused a lot of controversy among the DJ community. The discussion is not just about the shift in the way people listen to music. It also encompasses variations of the DJ's musical sources. Nowadays, there is a boom in various DJ software partnerships with streaming music, among which the Traktor Tidal integration is of interest to users.
Does Traktor work with Tidal Music? Unfortunately, there is no official way to make Tidal and Traktor DJ connected. But don't worry, in this article, you'll get an ultimate guide on how to mix Tidal music in Traktor DJ. Curious? Then read on to find out more.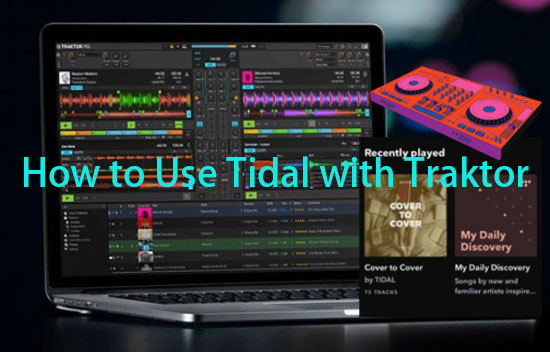 Part 1. Can You Use Tidal with Traktor Directly
In fact, Traktor DJ is a flexible plug-and-play mixing software that allows you to mix up to four tracks simultaneously. At its core, it can be a simple two-channel DJ software or a multi-channel live performance tool. Traktor DJ offers a wide range of special effects and useful tools for DJ music, as well as a feature for recording audio from external sources.
Indeed, many DJ enthusiasts want to stream Tidal to Traktor DJ because Tidal's HiFi music helps them generate a constant stream of inspiration. But to their disappointment, Traktor does not support any streaming music services such as Tidal currently. In other words, Tidal Traktor integration is still on the way.
Part 2. How to Make Traktor Tidal Integration - Best Tool
As the official integration between Traktor and Tidal is not yet implemented, you will need to find other ways to use Tidal with Traktor Pro. Fortunately, Traktor supports the import of common audio files such as MP3, WAV, FLAC etc. At this point, all you need is a professional Tidal music downloader to download Tidal songs as unprotected files. Here, AudFree Tidal Music Downloader will suffice, as it has expertise in the field of audio conversion.
This clever tool erases the protection information and converts Tidal tracks to Traktor-supported formats such as MP3, FLAC and other common audio files. Using cutting-edge technology, it preserves 100% Tidal Hi-Fi and Master quality and all the original metadata. With it, any DJ beginner or amateur can freely mix any Tidal song on Traktor, such as Traktor Pro 3.
AudFree Tidal Music Downloader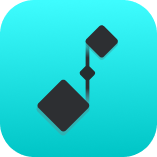 Losslessly Download Tidal to FLAC, WAV, etc. supported by Traktor
Add Tidal Music to Traktor DJ software
Stay 100% original audio quality and the same metadata information
Work at 5X faster speed, edit output settings for Traktor
Part 3. How to Get Traktor Pro 3 Tidal Working
Now it's time to download Tidal music to Traktor compatible format with the help of AudFree Tidal Music Downloader. After that, you can stream Tidal to Traktor Pro 3 without any problems.
How to Download Tidal for Traktor DJ
Step 1

Import Tidal Music into AudFree Tidable

Launch the AudFree Tidal Music Downloader on your computer, the Tidal app will open automatically later. Go to the Tidal app and select the song you want to mix in Traktor DJ. Then copy its link and paste it into the tool's search bar. Finally, click on the "+" icon to load the target Tidal track.
Step 2

Edit Tidal Output Parameters for Traktor DJ

Find the menu icon from the top right corner and click on the 'Preferences' and 'Convert' tabs. In the settings window that pops up, you can reset the Tidal music output format and other parameters as you like. Please customize the output format of your Tidal music to FLAC, MP3 etc. so that Traktor can recognise it well.
Step 3

Download Music from Tidal for Traktor DJ

Press the large 'Convert' button to download Tidal tracks compatible with Traktor DJ. Wait until the conversion is complete and click on the Converted button with the red number to view all converted Tidal tracks. In turn, you have the right to import unprotected Tidal music to Traktor DJ without any restrictions.
How to Add Tidal Music to Traktor Pro 3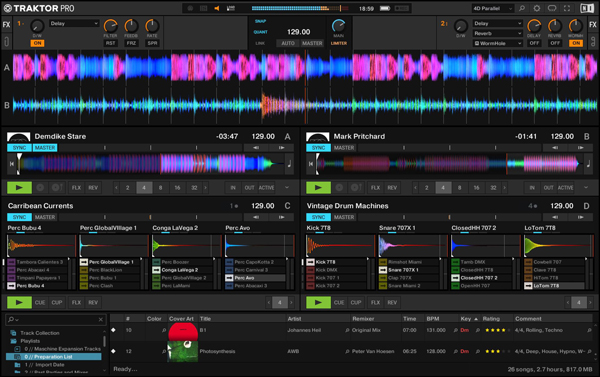 Step 1. Open the Traktor DJ software and click on the "Settings" > "File Management" tab. In the new dialog box, select the "Import Music-Folders at Startup" option.
Step 2. Now find the target Tidal music folder from your computer and click on the "Add" button.
Step 3. Close the dialog box and select the "Track Collection" > "Import Music Folders" option to add local Tidal music files. After that you can start mixing Tidal music with Traktor DJ as you wish.
Part 4. Conclusion
After reading the above, you should understand how to stream and mix Tidal music on Traktor DJ. AudFree Tidal Music Downloader is the best tool to get Tidal song downloads locally. This way, you can always add Tidal music to any DJ software for smooth and creative DJing.