"I have updated my Spotify account to Premium subscription to listen to music on my iPhone offline. But smartphone is too big to carry when I'm running outside. I'm thinking of purchasing a Spotify compatible MP3 player to substitute my phone. Is there a detailed list of MP3 player that work with Spotify?"
Spotify, as a music streaming service could be fully compatible with Internet connected platforms, such as Mac, Linux, Windows, iOS, Android, Windows phone, etc. In generally, traditional MP3 players don't have ability to run a Spotify application. If you are looking for a Spotify portable player, you can select one from the following three Spotify MP3 players that can let you listen to Spotify on the go without Wi-Fi or a smartphone.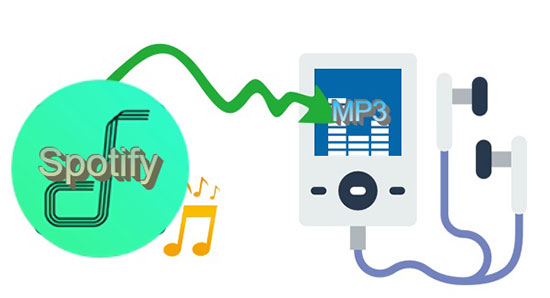 #Top 1. Mighty
As Spotify's first partner in the offline streaming music space, Mighty Audio is trying to sell die-hard Spotify fans a portable player, Mighty that can Spotify music offline without a phone. Featuring with 8GB of internal storage, Mighty audio player will be able to store about 1000 songs at Spotify Premium's highest quality audio and wok well at up to 15 hours of continuous playback. As a professional MP3 player, it also enables users to sync local MP3 files for playback.
Mighty music player is Bluetooth and Wi-Fi enabled. Audio officially provides a mobile app for Android and iOS, which allows users to transfer songs and playlists from Spotify to Mighty via the Bluetooth and Wi-Fi connection. To listen to Spotify music on the best portable Spotify player, you need to install the app to your phone and link your Spotify account, connect Mighty and your phone to the same Wi-Fi, and then you just need to choose favorite Spotify playlist that you'd like to play on Mighty. Once playlists from Spotify are synced over Wi-Fi through the phone app, you can start to enjoy Spotify music on this portable Spotify player without an Internet-connected smartphone.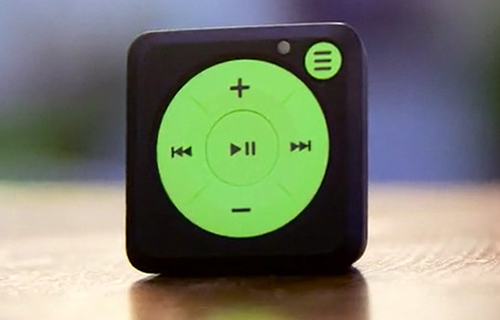 #Top 2. Samsung Galaxy S3
Samsung is the other one of two official partners of Spotify for enjoying Spotify music offline on MP3 player. With the release of Gear S2, Samsung Watch has been supporting Spotify music streaming service. But you can only use Gear S2/S3 as a remote controller to control the Spotify music playback. Fortunately, Samsung Gear S3 has made great progress in enjoying Spotify tracks, which offers users to download and store songs, playlists or albums from Spotify offline.
With the 4GB of internal storage, Gear S3 can download a decent amount of music offline and you can play them without a near-by phone. To get offline playlists on your S3, you should know that Spotify app is not well-installed on your Watch by default, you need to install it by yourself. Only if you have done it well, you can start to use the Samsung Gear S3 to play Spotify music in Offline Mode without being connecting to the phone with subscribing Spotify Premium plan.
View Also: How to Play Spotify on Samsung Gear S3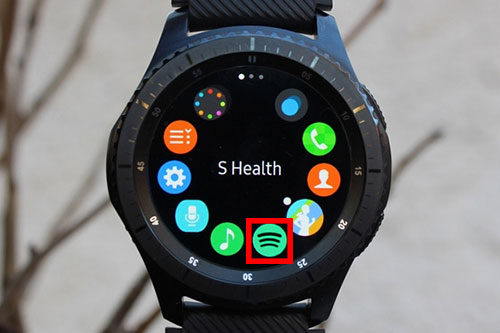 #Top 3. iPod Touch
With a touchscreen display, iPod Touch is an iOS-based mobile device that is designed as a music player, digital camera, etc. One of the amazing features of iPod Touch compared to other common MP3 players is that it connects to the Wi-Fi Internet. To Spotify music lovers' satisfactory, Spotify app is available on 5th generation iPod Touch or above according to Spotify community.
To use Spotify on iPod Touch, you just need to download the third-party Spotify app from Apple's App store and then you can play Spotify songs on iPod Touch as you do on iPhone. But please be well noted that with a free Spotify account, you can only shuffle play music files with ads. To gain access to more special features, such as downloading music for offline playback and unlimited song skips, you're required to upgrade to Spotify Premium with charging $9.99 per month.
View Also: How to Sync Spotify to iPod Nano/Shuffle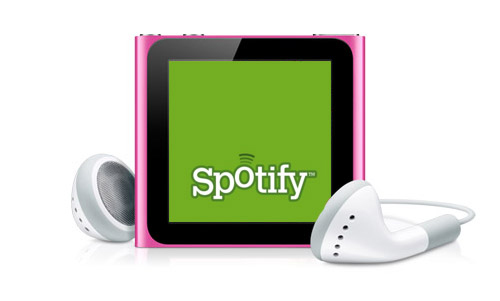 More Tips: Play Spotify Music/Playlist on Any MP3 Player
Since traditional MP3 player don't have Internet connection and there is no built-in Spotify app on them, we can't listen to music from Spotify on common MP3 player. What if you have a MP3 player on hand but it can't recognize Spotify playlist? Fortunately, almost all MP3 player supports for uploading local files for playback. So, all you need to do is to download Spotify files offline on local folder on your computer, convert Spotify music to MP3, and then transfer them to your MP3 player for offline paying.
When it comes to downloading and converting Spotify to MP3 files, you need to use a third-party Spotify solution, like AudFree Spotify Music Converter, which can help you get Spotify MP3 files with a few clicks. After conversion, you can make all MP3 players as Spotify portable music players, such as Sony Walkman, Sandisk, Creative Zen, Zune, and more. For more complete guide, you can refer to this source page: How to Play Spotify on MP3 Player for Offline Listening.